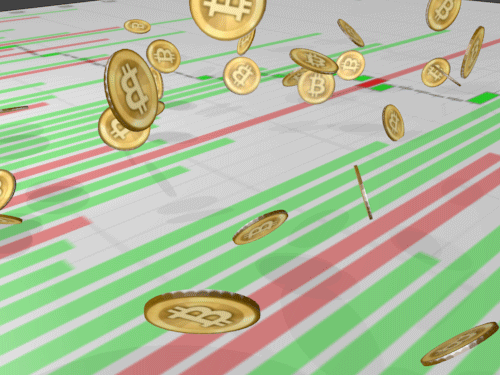 If you had invested $1,000 in Bitcoin just two months ago and sold it yesterday, you would have made about $9,000 in profit.
Once reserved to the darkest corners of the Internet, Bitcoin is a digital crypto-currency that's quickly gaining favor internationally, due in part to attention on Cyprus's banking emergency, its inclusion in the American financial regulatory framework, and increasing press coverage.
After a post-hack decline of about 20 percent, Bitcoin has rallied, again. Earlier this week, it hit yet another all-time high of just under $195.
Is it too late to clamber onto the bandwagon, roll around in the filthy lucre, and come out smelling like roses and mixing your metaphors profitably?
We asked a trio of Bitcoin's major players if people should still invest and if so, why: Roger Vers, investor in a dozen Bitcoin startups; Adam Draper, founder of BoostVC; and Charlie Shrem, CEO of BitInstant and vice chair of the Bitcoin Foundation.
They all believe there is still money to be made. Here's why.
Photo via Bitcoin Charts
1) Increase is based in large part on press coverage, which hasn't peaked.
The press-fueled buzz will end, and when it does there will be a "major downward correction," according to Ver. But that won't happen today.
2) Medium and long-term prospects are very good.
After the Bitcoin market corrects, the value of the currency's exchange will eventually pass that decline. If you're investing for the long run, Bitcoin may remain a good bet.
3) Gold, solid gold!
If Bitcoin does act like gold—as an investable asset as much as a currency—then the market value has the potential of moving into the trillions, according to Draper. Bitcoin market cap currently stands at about $2 billion.
4) Regardless of value, Bitcoin remains independent.
Bitcoins remain largely independent of governments and financial institutions. If you value retaining that independence when it comes to your wealth, Bitcoin will allow that to happen regardless of its worth as an investment vehicle. The creation of a Bitcoin bank and the issuance of U.S. financial regulations have introduced some doubt as to whether governments will remain disconnected from Bitcoin in the long run, but even if they make a run at it, its cryptological nature means it will be very difficult to tame.
5) Its economy is growing.
The economy around Bitcoin is growing. The amount of bitcoins spent on legal goods and services have recently passed the underground economy the currency was initially famous for. Bitcoin payment processor BitPay announced it handled $5.2 million of transactions last month and added 1,300 new merchants.
…
Shrem cautions, regardless of the reasons that exist for buying, that you can't expect gains without accepting the risks that justify them. If, as some believe, the currency will rise as high as $400, anyone aiming at that high-point risks a painful dive.
"It's very risky!" cautions Shrem. "Don't put in money you cannot afford to lose!"
GIF by Jason Reed