In Melanie Dankowicz's laser-cut creations, the shapes she cuts out become just as important as what's left, enchanting with intricate designs and their accompanying shadows.  
Whether for a Passover Seder plate, intriguing Hanukkah dreidel, or a Swirl Menorah, Dankowicz uses startling stainless steel and paper shapes to bring a modern flair to ancient Judaic celebrations. They're all available at MelanieCuts on Etsy.
"I like to think of my Etsy shop as a celebration of cut design," she told the Daily Dot. "My collection of metalcut and papercut creations range from intricate and elegant to bold and contemporary."
Dankowicz has been perfecting her craftsmanship since 1994, when she decorated a Ketuba—a ritual Jewish prenuptial agreement—for her own wedding. The artist worked with clients ranging from Hallmark to the Hillel Foundation before opening up her Etsy shop in summer 2010. The winter holiday season is her busiest time.
"It's rewarding to see my work sell, but the hardest part of the holiday season is keeping up with production and shipping," she said.
Dankowicz lives with her husband and three children in Illinois, where she said the countryside often inspires new motifs in her work. Her latest work focuses on clocks, with either blooming flowers or Hebrew characters.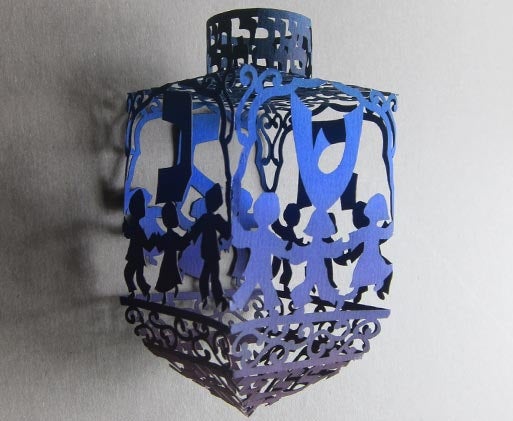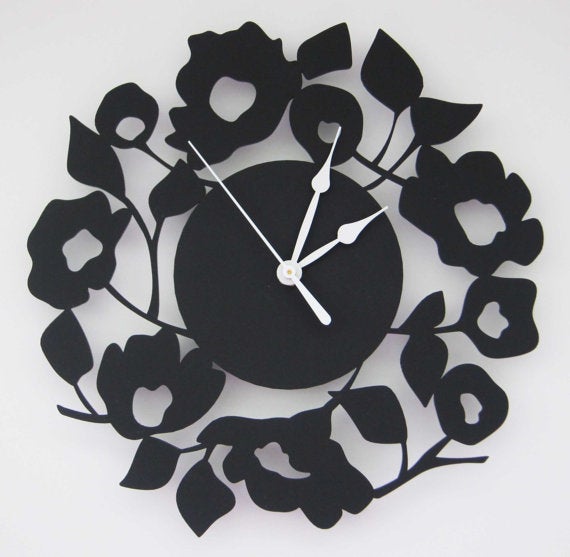 "Modern and joyous, they add a touch of life," she said.
This year Hanukkah starts Dec. 8 and runs through Dec. 16. Dankowicz recommends ordering as soon as possible to ensure delivery for the final day.
Photo via MelanieCuts/Etsy