At least one style blog is cheekily predicting that animal-shaped bags will be a hit in 2013. Over on Etsy, one store is way ahead of the curve with stylish bags shaped like everything from rocket ships to the Eiffel Tower.
KruKru Studio is one of the more unique Etsy stores we've seen, with a quirky array of oversized and colorful felt bags and totes. Moscow-based store owners Lyuba Tareeva and Max Veselov began their collaboration two years ago, when they discovered the potential the felt fabric had for being molded into interesting shapes.
"Tote bags came up quite naturally," they told the Dot. "Everyone has a bag (and usually more than one)! And then it was just up to our fantasy and we started right away with our first two models: the Dirigible bag and the Milk Can bag."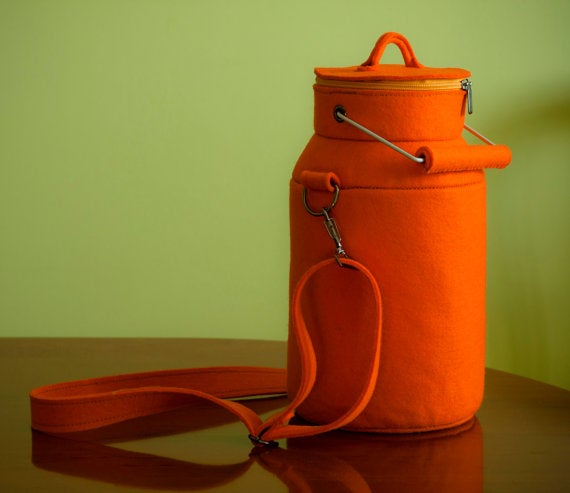 It's easy to see several recurring themes among the items, such as a love for music and the BBC. Tareeva and Veselov confessed that the bags reflect their personal interests, but that sometimes they branch out:
"Sometimes our bags attract new interests, for example the TARDIS bag. One person asked us if we could make it and we discovered Doctor Who and became the big fans of both Doctor Who and Torchwood!" 
When asked who their favorite doctor is, they stuck with the crowd-pleaser: "[David] Tennant! We are old fashioned!" 
KruKru Studio has had a successful run, which they attribute to the thriving Etsy community.  "As time went by our Etsy shop started to attract the attention of blogs and magazines all over the world," they said. "This was only possible because we were a part of active creative community that Etsy is. Thanks to Etsy, it opened our product to the big world." 
During the holiday they were slammed with orders and joked that they were "almost washed away by the the wave of the piano bags." They added that they often "get warm feedback, sometimes very emotional."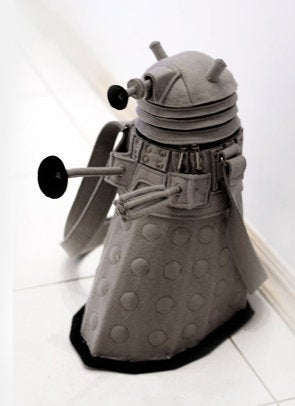 Once we received a thankful email from one person who ordered a piano bag as a gift," they continued. "Her friend, a pianist, was going through hard times and this gift was a really nice surprise that cheered her up. She wanted to thank us especially for that. We were touched, almost stunned by the deepness of her gratitude."
The bags have been such hits with users that Tareeva and Veselov have opened themselves up to doing custom work, if it's doable: "We will not promise we make it but we'll try," they exclaimed. (For anyone in search of similar niche items, they recommend brass figurine maker Scott Nelles Studios, steampunk jeweler EDM Designs, and folk artists Cart Before the Horse.)
Meanwhile, they're always thinking about adding new images to their expanding lineup of bags. They told the Dot that they're currently considering adding yet more geekery and musical instruments: Darth Vader's helmet and a Gibson guitar, along with artifacts from Soviet times for their local Russian clientele.
"But definitely we have more ideas than time to implement them," they added. "So keep an eye on our shop!"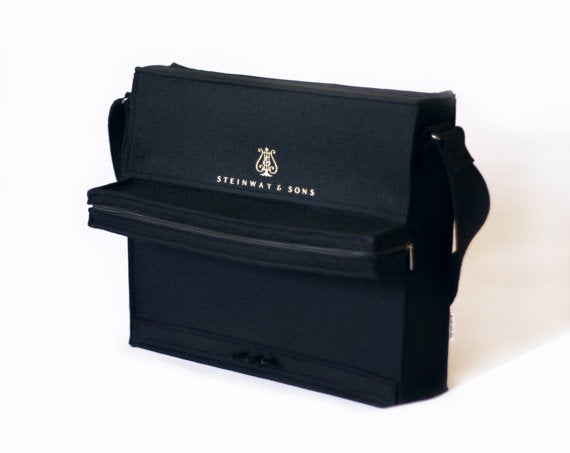 All photos via Etsy