You can play your Nintendo 3DS with a GameCube controller
The Nintendo 3DS is a great system, but the buttons and circle pad just can't compare to a traditional controller.
On the forums of 3DSCapture.com, modder "Loopy" seemed to agree. He  was able to construct a GameCube controller to make it work with his Nintendo 2DS.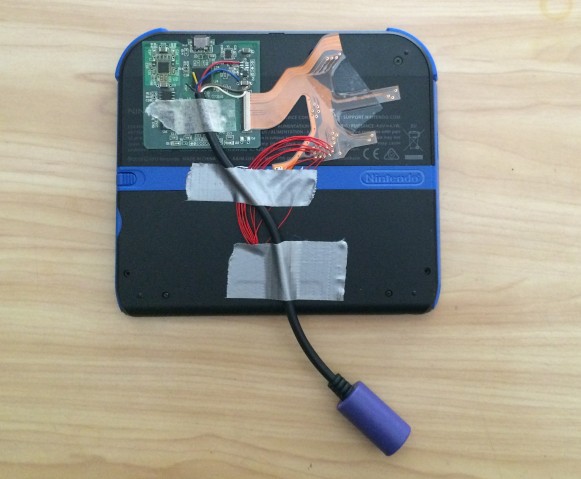 The final product definitely works. Loopy uploaded a video to his YouTube channel, and the comments were instantly flooded with people asking if he was going to sell it or if he would put out a video showing how to make it. Even popular esports team and Super Smash Bros. channel VG Bootcamp asked to buy the device.
There are clear implications for how this mod could affect the online play of the upcoming Super Smash Bros. for 3DS. We were able to get hands-on with the game during E3 earlier this year. It takes a bit of adjusting to get used to playing the fighter without a thumb stick. The game would definitely benefit from a 3DS attachment like the Circle Pad Pro, but with a GameCube controller layout. Who knows, maybe Nintendo or a third party will make such a contraption.
H/T IGN | Screengrab via 4344739/YouTube
Trending
Kentucky man shoots down drone spying on 16-year-old daughter
Drone pilots take notice: The world is not your playground.
Walter Palmer, Cecil the Lion's killer, may be extradited to Zimbabwe
Illegally killing a lion in Zimbabwe carries a 10-year prison sentence.
Jon Stewart and Louis C.K. did surprise standup sets at New York's Comedy Cellar
Jon Stewart briefly returned to his first job in entertainment.
How Portals is forging connections in the most unlikely places
Part art installation and part social experiment, these gold shipping containers are wired and ready to recapture the random intimacy we've lost.
Hyperwalk is the latest in teen transportation
From Vine stars to the YouNow elite, Hyperwalks were everywhere in Anaheim.