You can play your Nintendo 3DS with a GameCube controller
The Nintendo 3DS is a great system, but the buttons and circle pad just can't compare to a traditional controller.
On the forums of 3DSCapture.com, modder "Loopy" seemed to agree. He  was able to construct a GameCube controller to make it work with his Nintendo 2DS.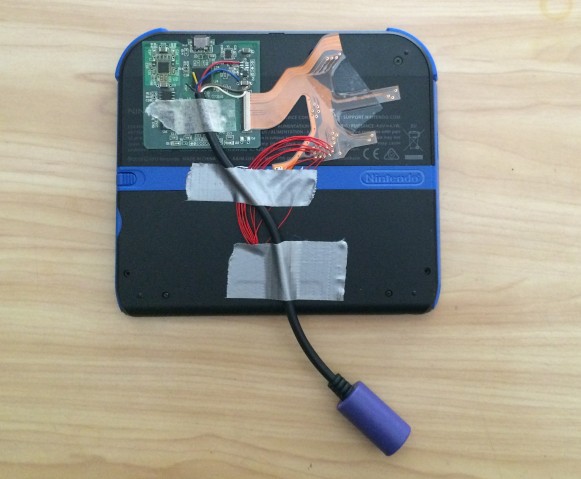 The final product definitely works. Loopy uploaded a video to his YouTube channel, and the comments were instantly flooded with people asking if he was going to sell it or if he would put out a video showing how to make it. Even popular esports team and Super Smash Bros. channel VG Bootcamp asked to buy the device.
There are clear implications for how this mod could affect the online play of the upcoming Super Smash Bros. for 3DS. We were able to get hands-on with the game during E3 earlier this year. It takes a bit of adjusting to get used to playing the fighter without a thumb stick. The game would definitely benefit from a 3DS attachment like the Circle Pad Pro, but with a GameCube controller layout. Who knows, maybe Nintendo or a third party will make such a contraption.
H/T IGN | Screengrab via 4344739/YouTube
The Kernel
The strange and twisting case of r/A858, Reddit's indecipherable Stonehenge
Five years ago, cryptic numbers began to appear in a little-trafficked subreddit. They seemed to be a code—one whose purpose, even today, remains a mystery.
Presented by The Kernel
Are men OK?: Mantry edition
The food subscription service for MEN ONLY.
With Netflix's 'Lady Dynamite,' Maria Bamford climbs the Stairmaster of Life
With her new Netflix series, Bamford breaks down for the whole world to see.
Motorola just teased a Razr comeback
It's like 2006 all over again.
Learn how to work smarter and stress less with this free guide
Don't let a case of the Mondays follow you all the way to Friday.
This pocket-sized breathalyzer tells you when you've had enough to drink
The world's smallest breathalyzer will make a big impact on a safer night out.
Save big on Farberware's kitchen tools with this one-day deal
Grab some of the food storage solutions, and you'll save even more money when less food is put to waste.