When Zhang Weili made her UFC debut in Los Angeles last August, few outside the mixed martial arts community in East Asia had ever heard of her. She had been a dominant champion on a 16-fight win streak in her native China, but Zhang's fight against Danielle Taylor took place so early on the UFC 227 card that the Staples Center was still almost empty. It was so quiet in the arena viewers watching at home could hear clearly the directions being given to the fighters by their coaches.
Flash forward just one year and Zhang (19-1) is fighting vs. Jessica Andrade for a championship and headlining a UFC Fight Night event that you can live stream on ESPN+. Other fighters in the strawweight division, especially those above Zhang in the rankings and who have fought in the promotion for far longer, have every reason to be suspicious of the Beijing native's lightning-quick rise. What has she done to earn a title shot, they wonder? But they're shouting at the wind. Sometimes there are forces at play larger than rankings, larger even than sport itself.
For a promotion like the UFC, the possibilities of cultivating a Chinese superstar are boundless and impossible to resist. Executives and accountants look at China's 1.4 billion people and its economic ambition and see El Dorado—a vast, untapped resource just waiting for a hero to help mine it. No wonder the promotion has fast-tracked Zhang's championship trajectory and placed her at the top of its first card in Shenzhen. The former fishing village has become the country's Silicon Valley, a technology and innovation hub primed by the Chinese government to be its next global business center, rivaling next-door neighbor Hong Kong (ongoing anti-government protests in Hong Kong, by the way, have led UFC President Dana White to complain that it's "messing with the event" in Shenzhen: live by transnational ambition, Dana, die by geopolitical reality).
And what better way to open up the Chinese market than to put on a show in one of its biggest, brightest, most modern cities headlined by the country's best-ever chance at UFC stardom?
Which leaves things in Zhang's hands. Geopolitical sway and economic expansion and cultural diplomacy are all well and good, but they don't mean anything once the cage door closes. That's when Zhang will have to silence the critics and justify the creative matchmaking that landed her a title shot just one year into her UFC career. And all that's keeping her from doing so is strawweight champion Andrade (20-6), a tiny wrecking ball of a woman who had to fight 10 times in the promotion before getting her first title shot, who has routinely defeated women 20 pounds heavier than she was, and who won her belt by scooping up then-champion Rose Namajunas over her shoulder like it was nothing and unceremoniously dumping her on her head.
https://youtu.be/Iw8SARaiRso?t=253
It was a knockout that was somehow both cruel and casual. Zhang Weili may have trans-Pacific economic development winds at her back and UFC expansionists on her side but her punishment for all that support is having to walk into a cage and fight one of the most terrifying women in MMA history.
Here's everything you need to know to live stream Andrade vs. Weili.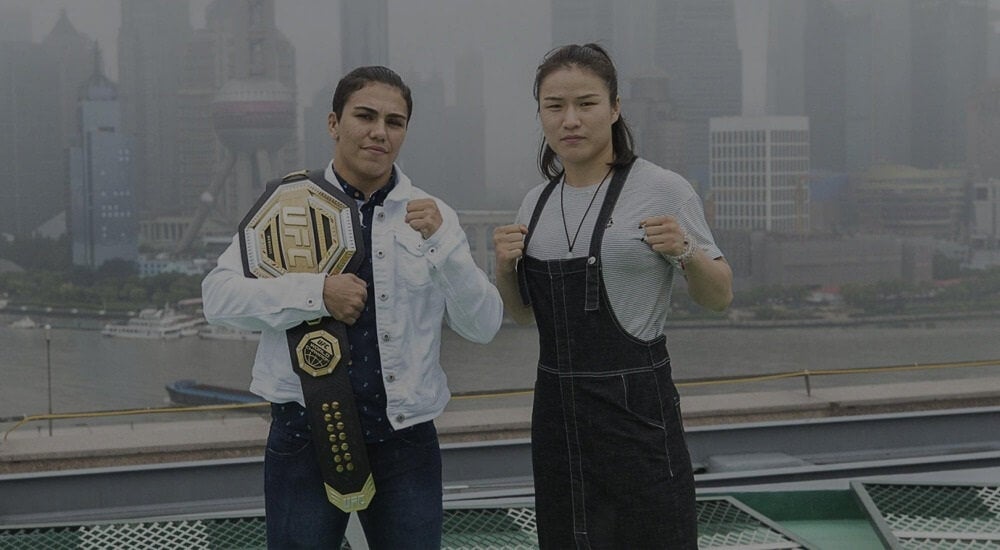 Jessica Andrade vs. Zhang Weili
When: Saturday, Aug. 31, at 6am ET
Where: Universiade Sports Centre, Shenzhen Shi Guangdong Sheng, China
Streaming: ESPN+
Cost: $4.99 per month or $49.99 per year
Andrade vs. Weili: Watch UFC Fight Night 157 on ESPN+
UFC Fight Night 157 in Shenzhen is being broadcast on ESPN+—the streaming service which, as of March 2019, signed a seven-year deal with the MMA organization to be the only home of UFC PPV telecasts and nearly two dozen UFC Fight Nights per year.
Cost:

$4.99 per month or $49.99 for 12 months

Devices:

Chromecast,

Amazon Fire Stick

and

Fire TV

, Apple TV, Android TV, Roku players and TV, Oculus Go, Xbox One, PlayStation 4, Samsung smart TVs, and iOS and Android devices
ESPN+ is a great way to stream all kinds of combat sports content. ESPN+ recently halted its free trial, but the service only costs $4.99 per month or $49.99 for the entire year, and you're also allowed to cancel at any time. Given how much content you receive, that's a considerable deal.
You'll be able to watch the entire 30 for 30 catalog on demand, for example, as well as Top Rank boxing, daily MLB games, every out-of-market MLS game, international soccer, Grand Slam tennis, and thousands of college sporting events. ESPN+ works an extension of the main ESPN app. The ESPN+ exclusive content is designated by the "E+" logo in the corner of the preview tile.
The ESPN+ app is available on Amazon Fire Stick and Fire TV, Google Chromecast, PlayStation 4, Xbox One, Roku, Apple TV, Android TV, and iOS and Android devices.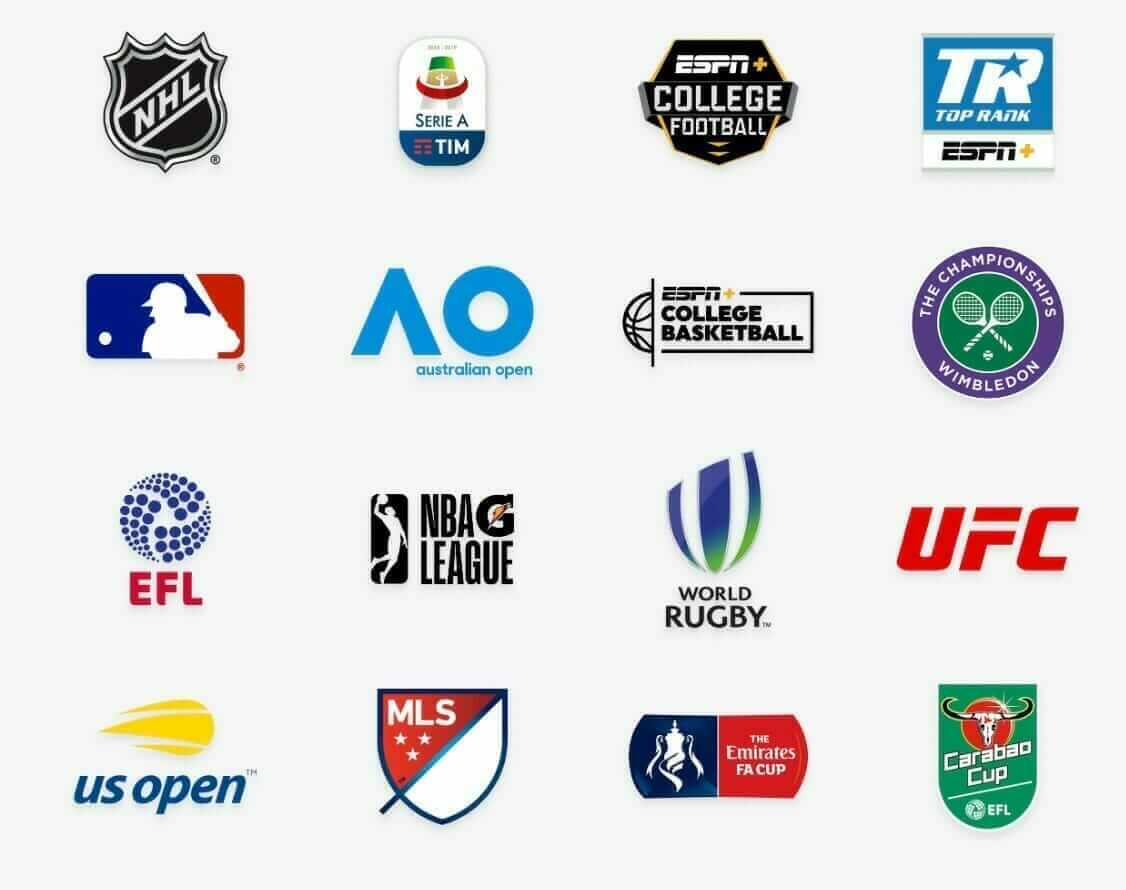 UFC Fight Night Shenzhen schedule
All times ET
Main Event | 6am on ESPN+
Jessica Andrade vs. Zheng Weili
Li Jingliang vs. Elizeau Dos Santos
Kai Kara France vs. Mark De La Rosa
LV Zhenhong vs. Movsar Evloev
Wu Yanan vs. Mizuki Inoue
Preliminary Card | 3am on ESPN
Song Kenan vs. Derrick Krantz
Jun Yong Park vs. Anthony Hernandez
Su Mudaerji vs. Andre Soukhamthath
Da Un Jung vs. Khadis Ibragimov
Damir Ismagulov vs. Thiago Moises
Heili Alateng vs. Danaa Batgerel
Karol Rosa vs. Lara Procopio
For a year-round sports fix, sign up here to receive our weekly boxing newsletter. You'll hear about all the biggest fights and best knockouts from the Daily Dot's streaming sports guru Josh Katzowitz.