We've seen more than our fair share of time travel movies, but once you bring a time loop into the mix, it often becomes much more interesting.
Made most famous by the 1993 Bill Murray comedy Groundhog Day, time loop movies use a simple concept—at least one person is stuck within the confines of days or weeks, which often restarted when they fell asleep or died—to explore a wealth of stories or push the limits of what one can do within a time loop, often to hilarious or deadly effect. (Netflix's Russian Doll, which took place in an infinite time loop, often did both.)
Hulu's Palm Springs is just the latest to take on the trope, showcasing just how it can work. Sometimes, the story is getting out of that time loop, but not before learning a thing or two about yourself. Other times, the time loop is a device or is a means to accomplish one's goal. It's a plot device that works in comedies, straight romances, science fiction, and horror.
Here are the top 10 time loop movies—in no particular order.
---
---
Where To Stream Time Loop Movies
1) About Time
About Time uses time travel and the time loop itself within the scope of a romantic drama—and it's a film in which the time loop is used intentionally. Tim (Domhnall Gleeson) learns that he and other men in his family have the ability to travel back in time and change certain events, which he uses in his love life, sometimes reliving the same day over and over again to achieve the perfected outcome. But as Tim eventually discovers, sometimes to his own detriment, there are limits to what he can change without it affecting everything else in his life. It's a means to an end, but About Time is more about the personal drama than time itself.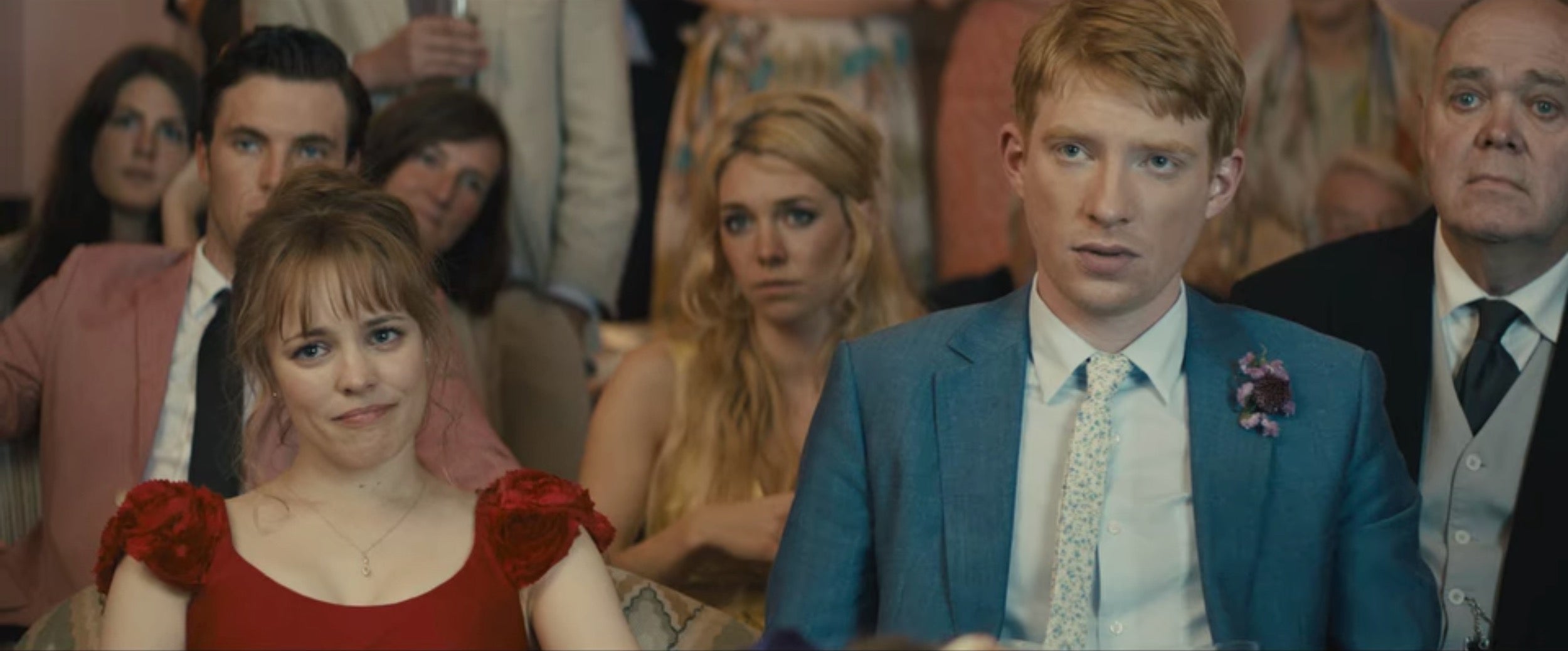 ---
2) ARQ
An engineer who steals his own invention from the organization he works for and his former lover are both caught in a time loop caused by the invention, which traps them in a home invasion by a rebel group. As they're forced to repeat a limited scope of time, they not only become wrapped up in the conspiracies that surround those organizations but also that due to a time loop reset that wipes their memories, they discover that they're doomed to be trapped within the loop.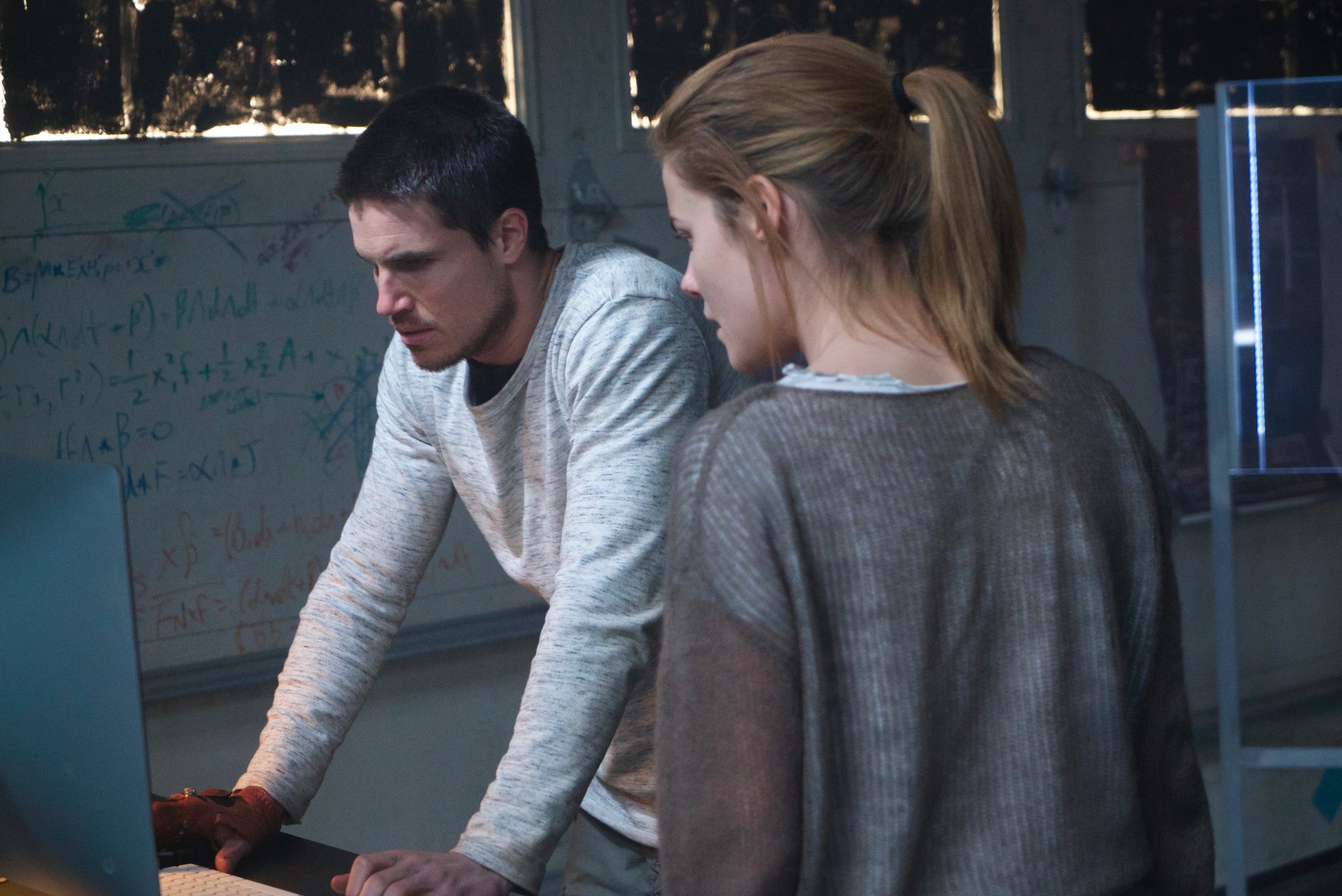 ---
While Doctor Strange's interest with time was often more on an interdimensional level, the film's climax relies directly on a time loop of Stephen Strange's (Benedict Cumberbatch) own making. With the help of the Eye of Agamotto, Doctor Strange encounters Dormammu, who wants to transport the Dark Dimension to Earth, in order to make a bargain with him. Dormammu kills Strange, only to relive their meeting again and again and again.
"This is how things are now," Strange tells him. "You and me. Trapped in this moment. Endlessly." We don't know how long they're stuck in the loop, but after a time, Dormammu wants out of it so much that he agrees to Strange's condition that he remove his followers and vows to leave Earth alone.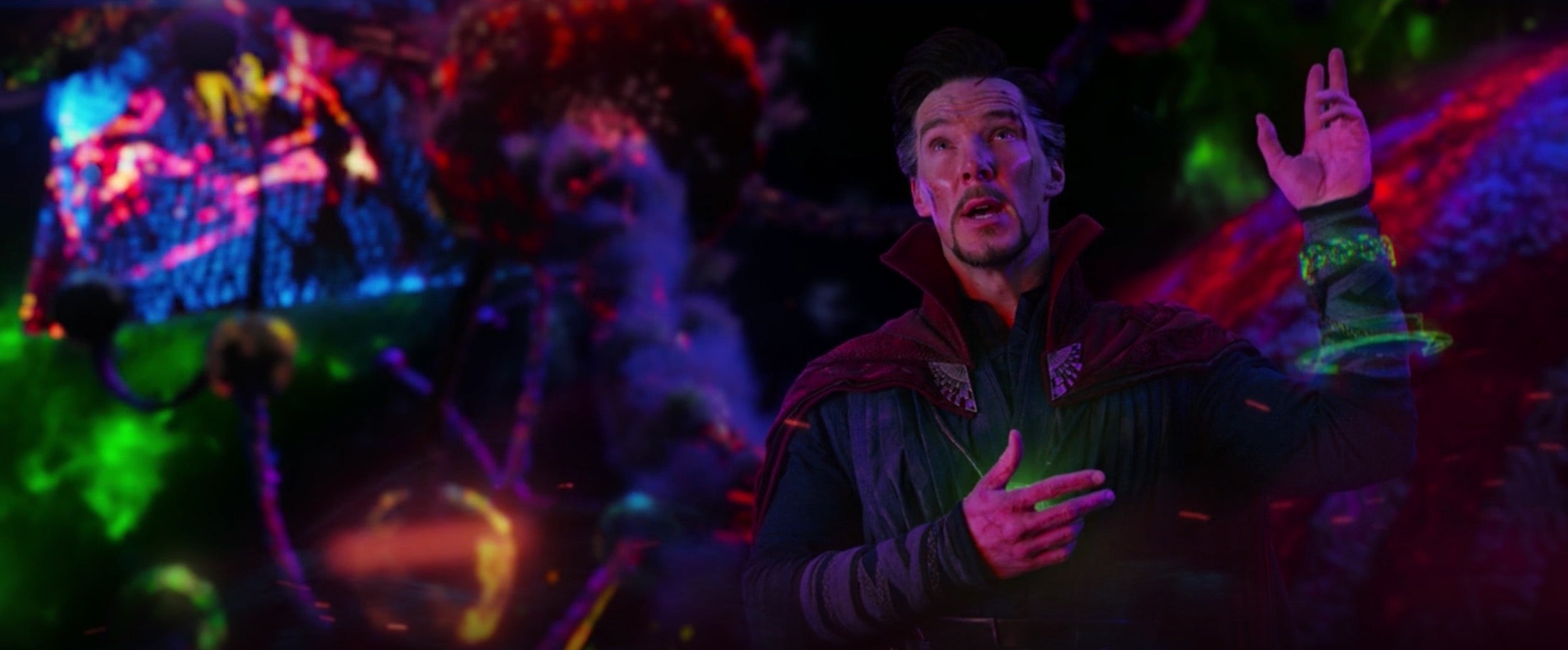 ---
4) Groundhog Day
There's a reason why—despite the many, many films and shows that have tackled infinite time loops since—Groundhog Day is the quintessential version of the trope. Centered around one of the U.S.'s sillier holidays, cynical local weatherman Phil Connors (Murray) is forced to relive Feb. 2 over and over again until he's finally able to find a way out.
It's instantly a class due to Murray's performance, how memorable each resident of Punxsutawney is, and even in the many, many ways in which Phil attempts to escape his loop. What sticks out even more? The sincerity that shines throughout.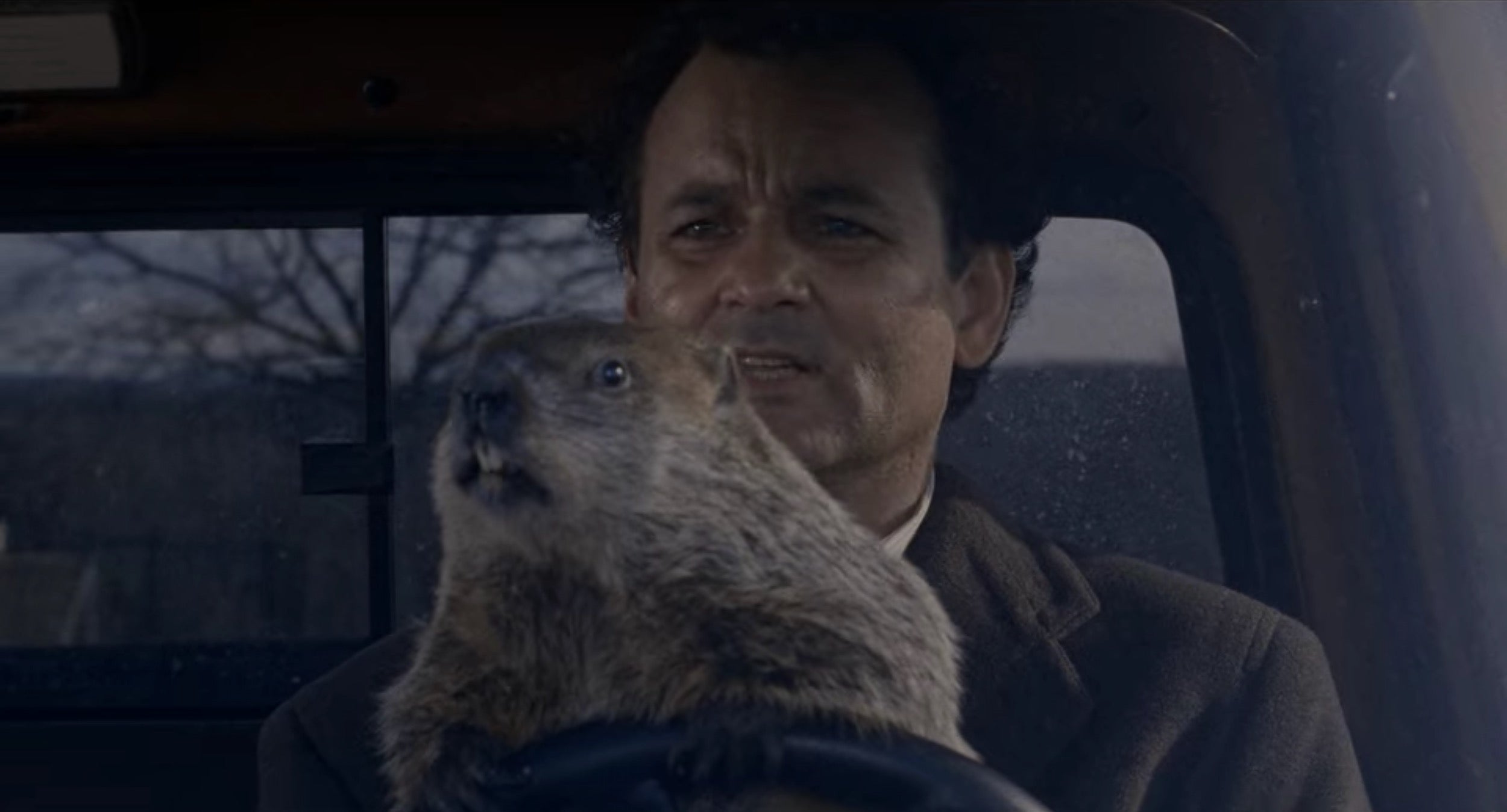 ---
5) Happy Death Day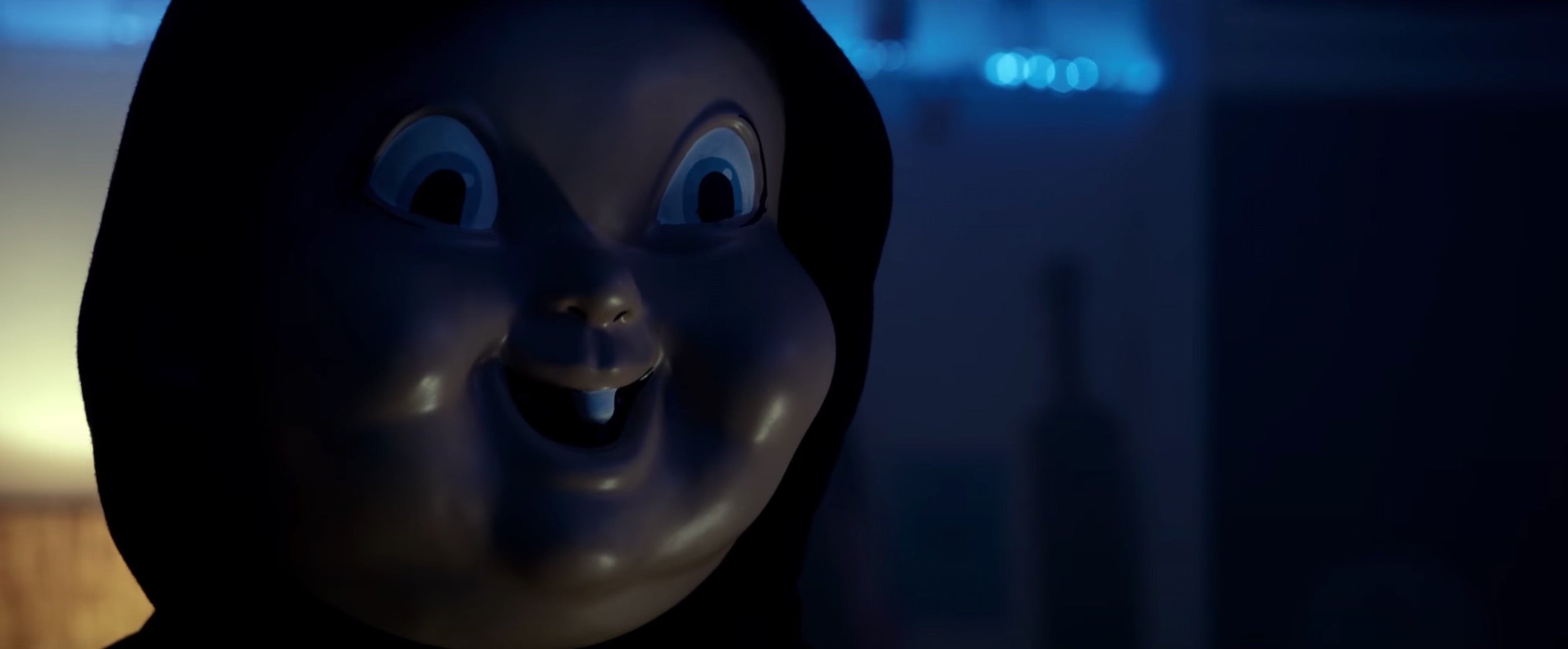 College student Theresa "Tree" Gelbman (Jessica Rothe) is murdered on her birthday, but upon her death, she wakes up as if the day never happened. After she figures out that she's stuck in a time loop, she uses the opportunity of reliving the same day over and over again (and often dying by the end of it) to figure out just who is hellbent on killing her.
---
6) Happy Death Day 2U
The time loop first introduced in Happy Death Day is explained through more conventional scientific means, but the general premise remains the same: A student is killed as the day resets, but trying to rectify that pushes Tree into another dimension where she's reliving the events of the first film—but which someone else is the murderer.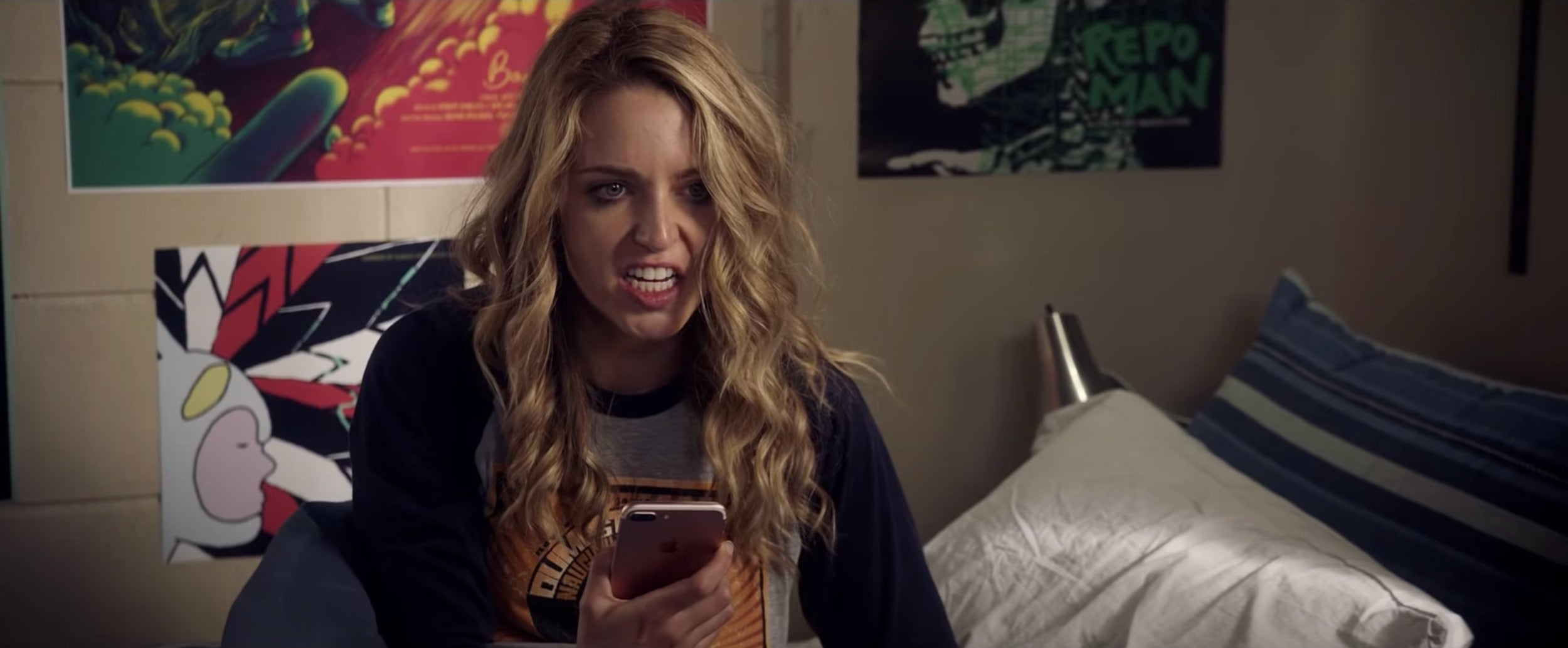 ---
Sarah (Alison Brie) experiences a series of dreams and occurrences she can't explain, which eventually leads her to think that she's a clone of her grandmother and has been abducted by aliens; at times, there are gaps in her memory. She's eventually placed in a mental institution where she discovers that her social worker doesn't remember a conversation that she knows that they had, which she interprets as being in a loop because for him, it hadn't happened yet.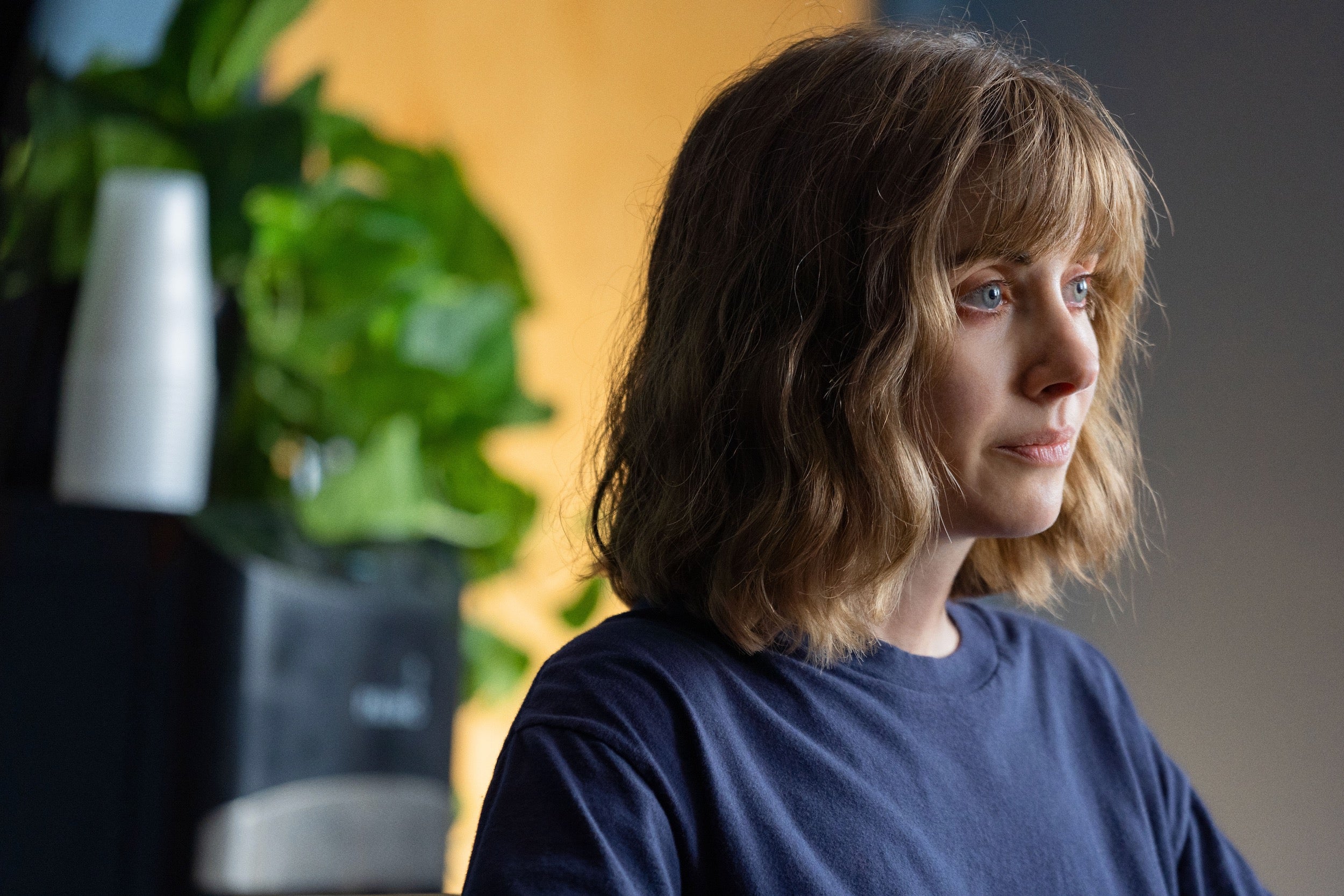 8) Live Die Repeat: Edge of Tomorrow
Faced with the threat of a practically invincible alien invasion, William Cage (Tom Cruise) is thrust into a time loop after he's hit with alien blood and killed. Although the outcome—a brutal death—is nearly always the same, he improves his ability to fight with time and training under Sergeant Rita Vrataski (Emily Blunt), who tells him to find her after the loop resets so that they can ultimately stop the aliens from destroying everything.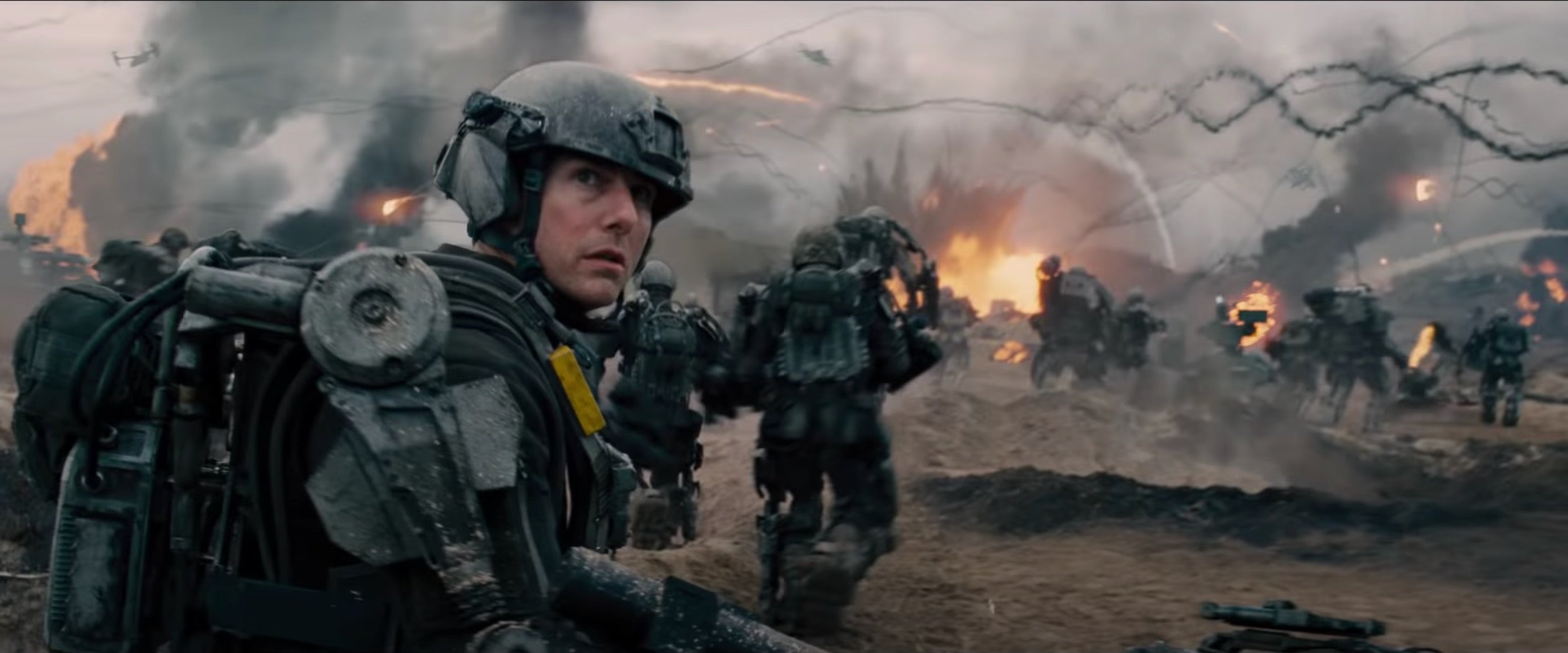 ---
9) Source Code
Streaming: TBS/TNT (with cable login)
Army Captain Colter Stevens (Jake Gyllenhaal) is placed within a simulation and made to relive—within the body of another person—the final minutes on a train before a bomb explodes it, killing everyone inside. While that explosion already happened in real life, Stevens is tasked with discovering the bomber's identity so that a second attack can be prevented. But, as the film reveals toward the end, Source Code is far more than simply a simulation.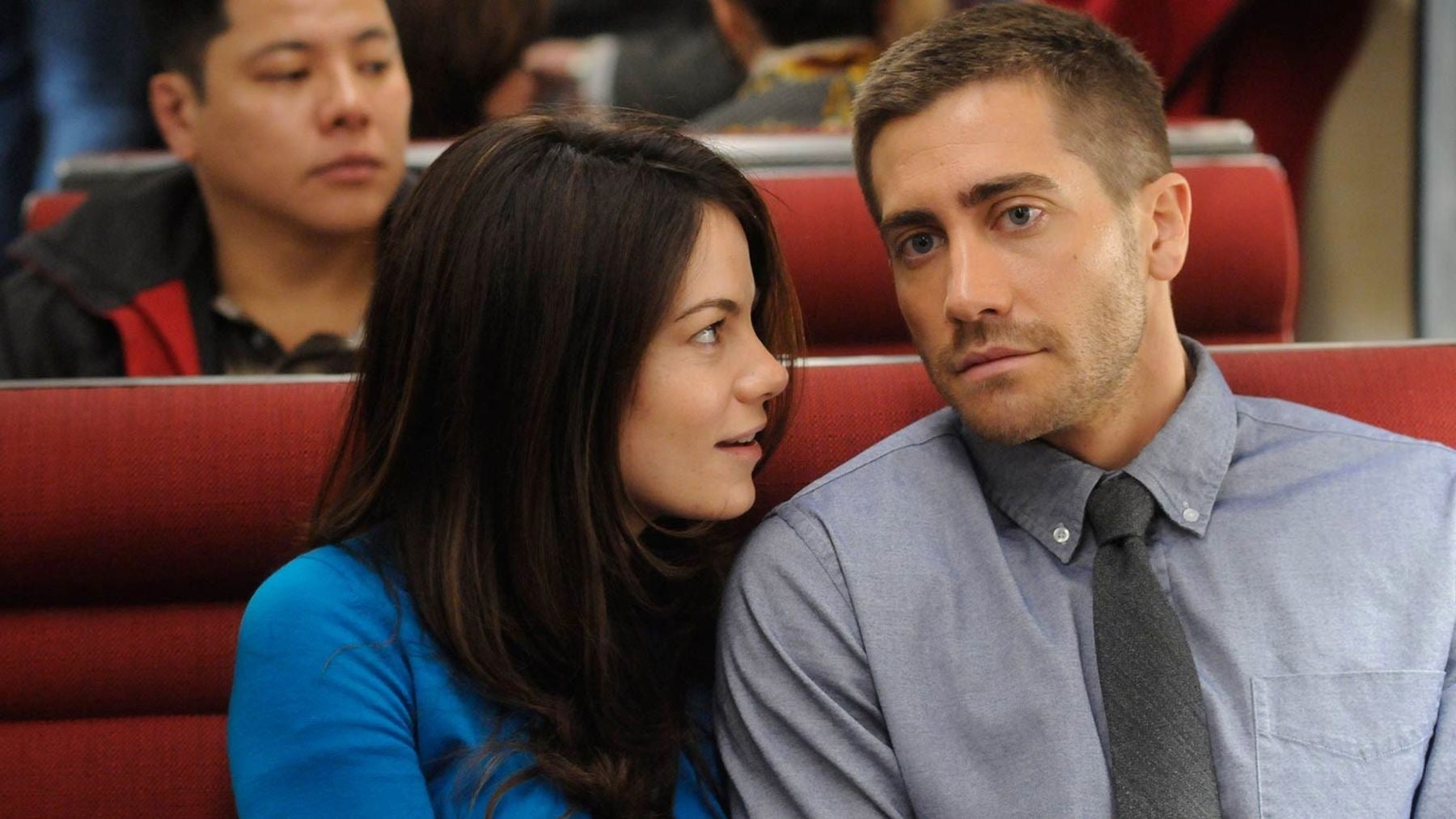 ---
By the time we get to the 2020 film Palm Springs, the concept of an infinite time loop is so old hat that Nyles (Andy Samberg) can just shorthand the entire premise of the film in a single sentence: It's "one of those infinite time loop situations you might have heard about." But for Nyles and Sarah (Cristin Milioti), two wedding guests who are caught in an infinite time loop, it's only scratching the surface.
When Sarah enters the loop, Nyles has already been stuck in it for so long he's already given up trying to escape. And while it does run through the Groundhog Day playbook pretty quickly, it turns into a fascinating examination of isolation in the form of a clever rom-com.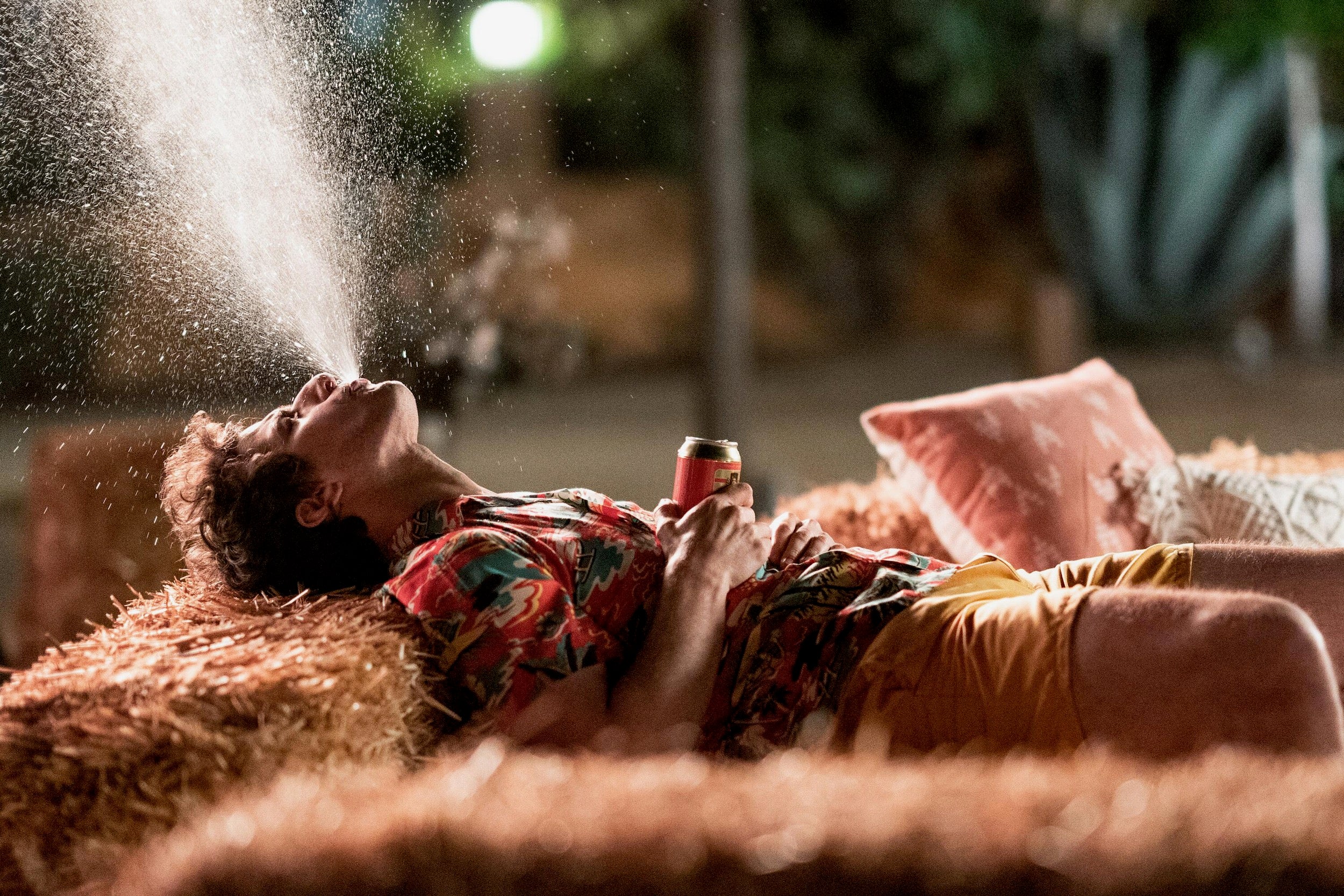 ---
Premium Streaming Service Guides
Live TV Service Guides
Entertainment Channel Guides
Streaming Device Guides