People around the world are flocking to TikTok, the web's most prominent short-form video app.
But creating new, interesting content is hard when you're up against so much competition, and as more and more users utilize the app, the struggle to get noticed becomes more difficult.
Putting out consistent, interesting videos will only get users so far, and people are searching for alternate methods to achieve viral TikTok fame. While dozens of online sites promise "free TikTok followers," one site in particular stands out. TikTok famous club promises all the free followers you could ask for, so long as visitors are willing to fill out a few surveys.
But does it actually work, and can you trust it?
What is TikTok famous club?
A quick search for TikTok famous club will reveal a webpage promising "up to 30,000 free followers" on TikTok. Upon clicking on the link, visitors are taken to a page sporting the TikTok logo.
The page requests users enter their TikTok username to connect their account.
Once a username is entered, the generator asks how many free followers interested patrons would like to download. (Ranges between 1,000 to 30,000 are available.)
Regardless of how many potential new followers are selected, the next page will require users to complete two "offers" before proceeding. The offers are pretty standard as far as online surveys go, promising $100 Visa cards, an iPhone XS Max, and a number of other tempting goods.
Each offer takes the interested user to another page, where they will have to answer another range of questions.
Can you trust TikTok famous club?
Even after completing two offers, as requested, the page remained unchanged when I attempted this process. The "unlocker" continued to prompt me to "complete 2" offers in order to gain my followers.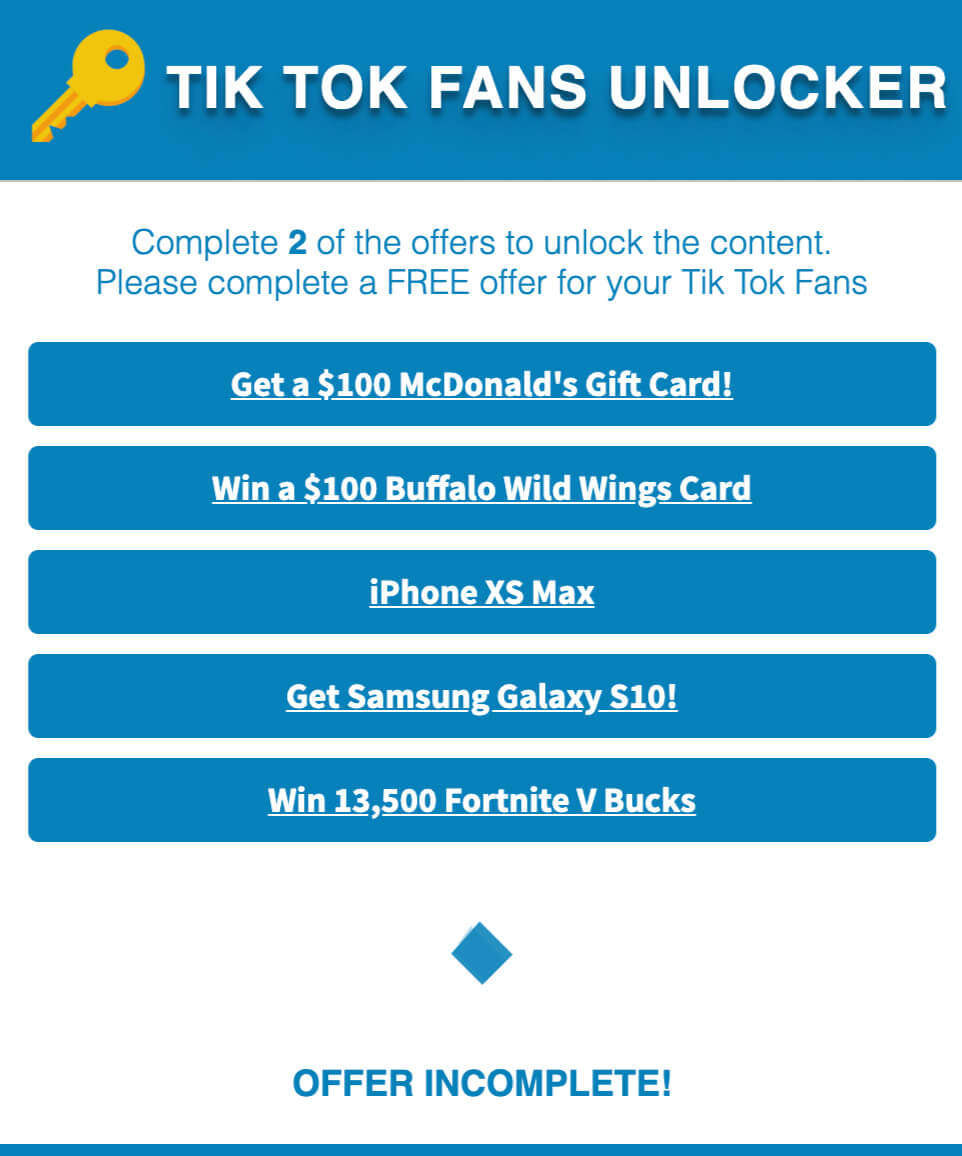 This leads me to believe that TikTok famous club, despite its meteoric rise to the top of Google, is a scam.
Like most of the "free TikTok followers" offered online, the site ultimately steals users' time, potentially riddles your computer with viruses, and gives wannabe social media stars nothing in return. If you have solid ad blockers and wish to endure this process, go ahead.
We can't confirm whether any TikTok followers await you on the other side, however.
What about Cookhack site?
Another popular TikTok fan generator is Coolhack site. Like TikTok famous club, it promises thousands of free followers so long as users are willing to potentially ravage their computers. For this particular scam, you need only download two apps and "open 30 sec" to get up to 50,000 free TikTok followers.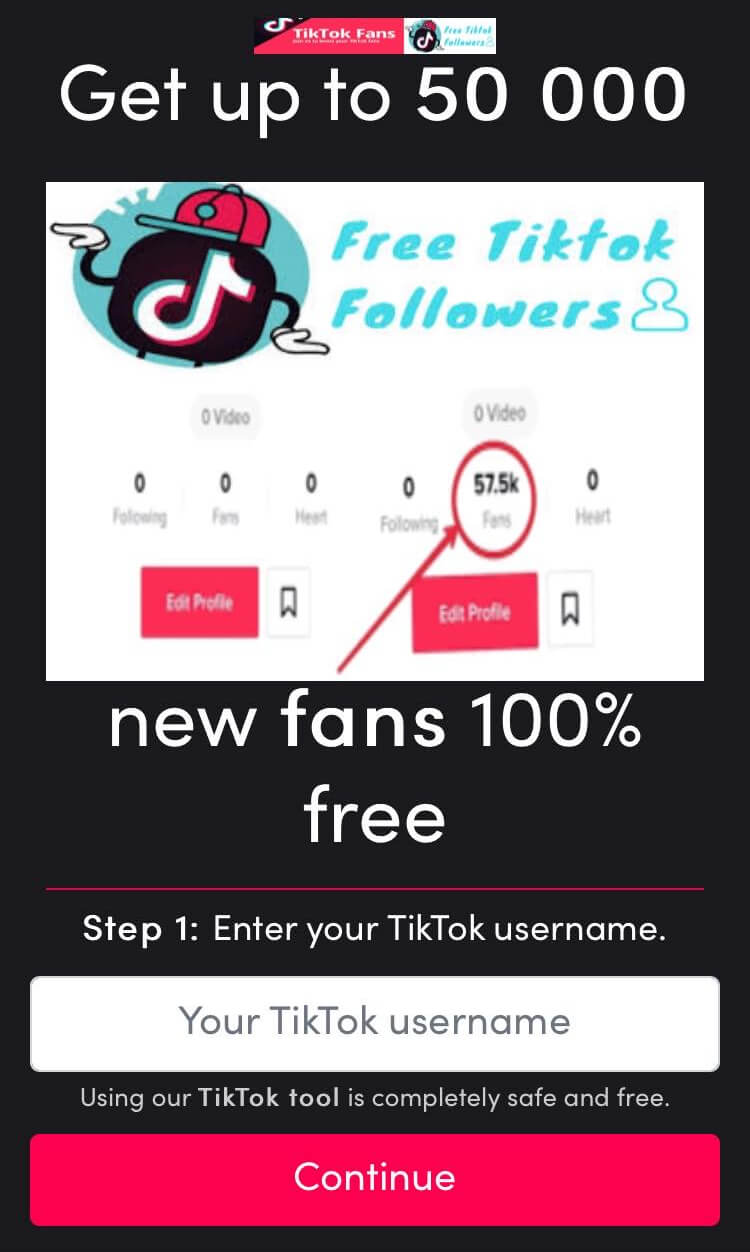 Again, we cannot emphasize enough how dangerous sites like these can be. There are plenty of ways to obtain followers without potentially damaging your computer. Avoid sites that offer free fans, as there is little chance of receiving anything other than a potentially dangerous computer virus out of them.
Alternate methods to gain followers
Thankfully, there are plenty of other methods to quickly gain followers. It might not be as easy as clicking a button, but quickly gaining a large number of TikTok followers isn't impossible.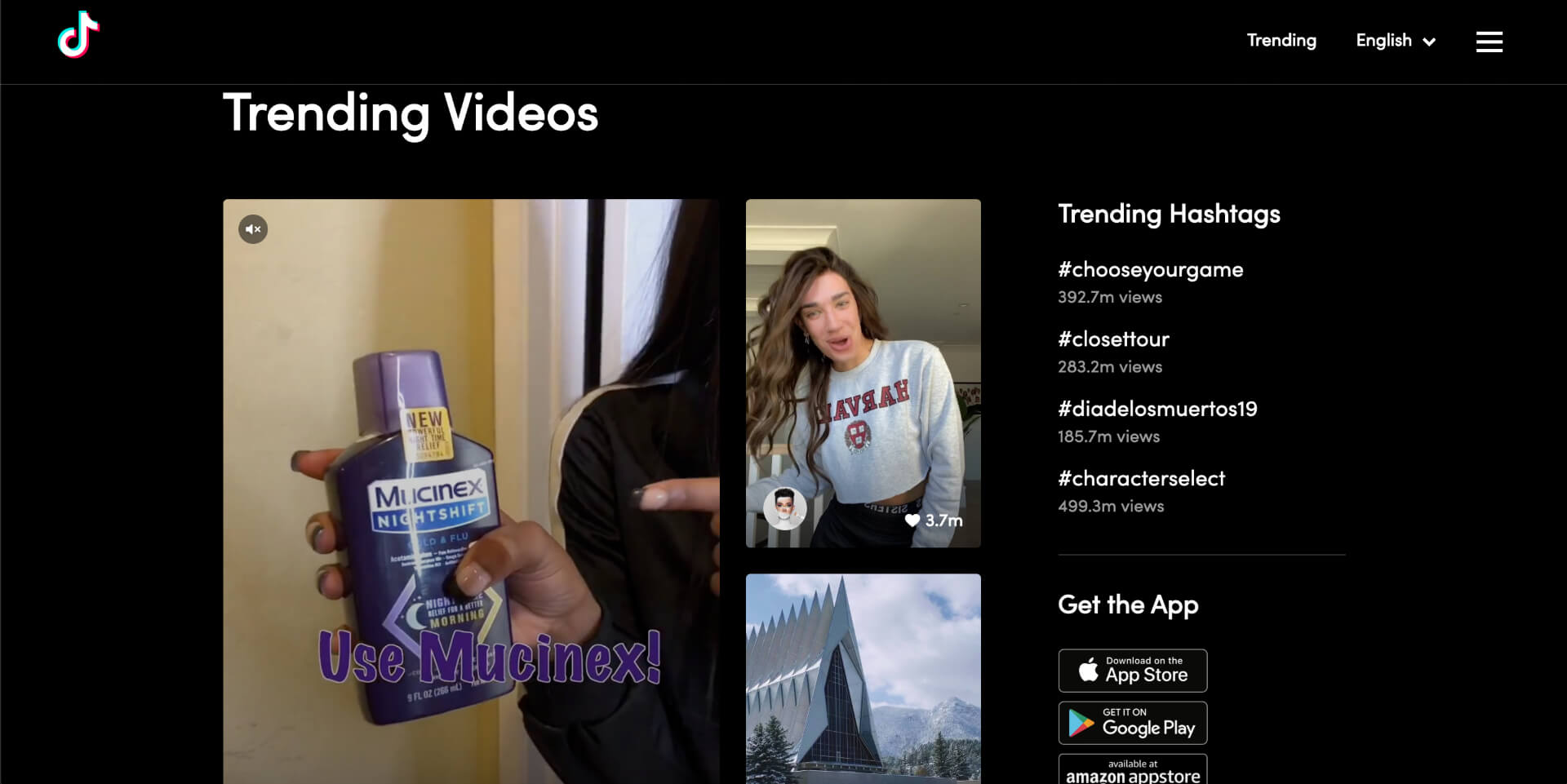 Following popular accounts, spreading your reach, and participating in viral challenges will all help gain the attention of other users. These, along with several other methods, can assist users in pulling large numbers of followers to your TikTok account.
Ultimately, you aren't going to rise to the top of TikTok without some work. Those downloadable fans and quick trips to the top won't get you anything but a computer virus.
READ MORE: