Warning: This article contains spoilers for Ted Lasso season 3.
For the past few years, Ted Lasso has been on something of a winning streak. The show put Apple TV+ on the map, was a word-of-mouth hit, garnered critical praise, and became an Emmys juggernaut. At the time, it was kind of weird but wonderful to see how creators Bill Lawrence, Jason Sudeikis, Brendan Hunt, and Joe Kelly turned a cynical American football coach first introduced in a series of ads designed to advertise the Premier League for Americans unfamiliar with soccer into a feel-good hit. At its peak, Ted Lasso could also pull off thornier emotional wallops that gutted us; the show often had far more on its mind. And at its heart was Ted Lasso (Sudeikis), a coach in way over his head, and the players he pushed to make better even as his bosses and colleagues gleefully mocked him.
Season 2 pushed that envelope more, although it didn't come without a wave of backlash from its very online audience, some of whom wished to return to the show it once was. (Even then, that backlash didn't affect its awards haul.) And while season 3 started on stronger footing, and it's clear that people are still watching (it's sitting at the top of Apple TV+'s charts), the initial issues with the current season have snowballed into a losing streak, turning the show has almost become a parody of itself.
The episodes are longer than ever, which isn't necessarily bad. But those episodes feel overly long without accomplishing much, even if you're just looking at internal character growth. (The May 10 episode, "La Locker Room Aux Folles," is one of the shorter at 44 minutes; its longest to date, "Amsterdam," was 63 minutes.) Criticisms complain about the show benching certain characters while dropping the ball on others. Scenes, such as the clunky and widely mocked team discussion about the ethics of keeping someone's nude photos sent to you after you break up from the episode "We'll Never Have Paris," go viral as people proclaim it as proof of how terrible the show has gotten.
Hanging over the entire show, apart from the alleged behind-the-scenes issues that led to season 3's delay and TV veteran Lawrence stepping back from the series to work on the Apple TV+ comedy Shrinking and let Sudeikis take the reins, is the inconclusive nature of what Ted Lasso's future holds. Its creators have maintained that they want to tell a three-season story, but does that mean the show ends after season 3? Will it continue as a spinoff or feature a new coach at the helm if Ted Lasso departs the show at the end of the season? And with three episodes left until the season—or series—finale, it leaves us to wonder where Ted Lasso goes from here.
Ted Lasso season 3 introduces the kinds of issues professional athletes are grappling with—only to engage with them on a surface level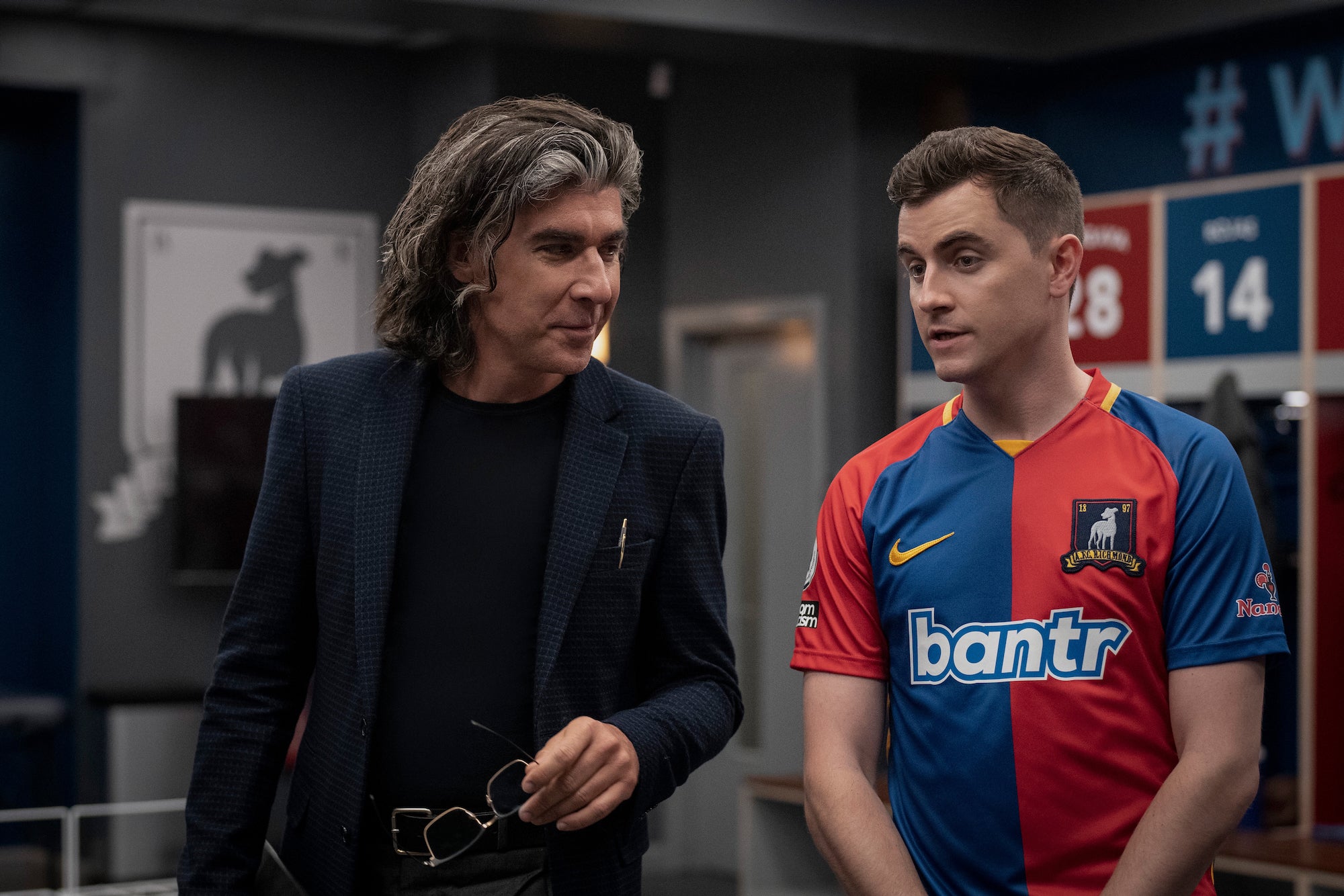 From the beginning, Ted Lasso wasn't afraid to tackle loftier topics than whether AFC Richmond, the fictional soccer team at the center of the series, won or lost their matches. Ted's panic attacks were present almost from the start, as was the toxicity that comes from Ted's trademark flavor of Midwestern Nice and his aversion to therapy; in season 2, we learned he uses his kindness as a coping mechanism after his father's suicide. Toxic masculinity also surrounds Jamie Tartt (Phil Dunster), the hotshot striker who strived to please his emotionally abusive father, and Roy Kent (Brett Goldstein), the retired player who now coaches but still grapples with his self-worth. The sexism that Rebecca (Hannah Waddingham) and Keeley (Juno Temple) face in their respective, often male-dominated fields is always close at hand.
Early in season 2, Sam Obisanya (Toheeb Jimoh) uses his platform to speak out against Richmond's sponsor for polluting his home country of Nigeria (and where his family still resides) and protest its name on his jersey by putting tape over it; his teammates also join in. As a response, the sponsor unsuccessfully pressures Rebecca to drop Sam from the team. The episode highlights the double standard Black players face on and off the field, especially when they speak out about something they care about. (Along the way, Ted clumsily acknowledges his white privilege before allowing Sam to speak to the press.)
But most of the more significant issues that Ted Lasso explores—some of which professional athletes struggle to deal with—are rarely explored beyond an episode or two.
Besides the dating app Bantr stepping in as Richmond's primary sponsor, Sam's activism isn't addressed again for the rest of that season. It's not until the season 3 episode, "The Strings That Bind Us," that Sam's activism streak comes into play again. Upset by what a bigoted cabinet member has said about barring refugees from arriving in the U.K., Sam publicly criticizes her on Twitter, to which she tells him to "Shut up and dribble," the same exact message that Laura Ingraham told LeBron James when he criticized Donald Trump a few years back. The consequences are limited to that episode when racists trash Sam's restaurant after Sam calls the cabinet secretary a bigot. But it hasn't come up again so far.
This season, Ted Lasso is attempting to tackle the longstanding pressure for LGBTQ+ athletes to stay in the closet (especially in male sports) via Colin Hughes (Billy Harris), who's been with the team since the show's start. The development of that plot has been gradual as Colin opens up to Trent Crimm (James Lance), the openly gay writer working on a book about Richmond and who witnesses Colin making out with another man during a team trip to Amsterdam. In episode 8, team captain Isaac (Kola Bokinni) finds photos of Colin's exes on Colin's phone—following the aforementioned viral discussion on nude photos—after Isaac suspects that Colin refuses to delete his photos and storms away.
During most of episode 9, Ted Lasso attempts to suggest that Isaac pushing Colin away might be because Isaac is homophobic, which comes to a head when Isaac overhears a fan shouting out a gay slur and jumps into the stands to attack him; Isaac is ejected from the match, and Colin comes out to the team. But the tension dissipates by the end: Isaac is upset that Colin didn't feel he could come out to him, not that he's gay.
The tension never really works, and it's built into the show's structure. Ted Lasso is full of likable characters—except for Rupert (Anthony Head) and Nate (Nick Mohammed); more on him later—and has an entire football team full of lovable himbos who support each other, even if they might not fully understand what they're supporting. Not that Ted Lasso's audience necessarily wants to watch the reality of a teammate unwilling to support the LGBTQ+ community; there are several recent instances of professional players refusing to wear Pride Night warm-up jerseys or jerseys with Pride logos on them. But within the logic of Ted Lasso, it's not something that Ted Lasso engages with beyond the surface.
And even the scandal that launched the locker room discussion on nude photos—hackers obtained and released private photos and videos belonging to several celebrities, including Keeley—is half-hearted at best. Much of how it's handled feels dated.
Ted Lasso season 3's redemption arc seems like a foregone conclusion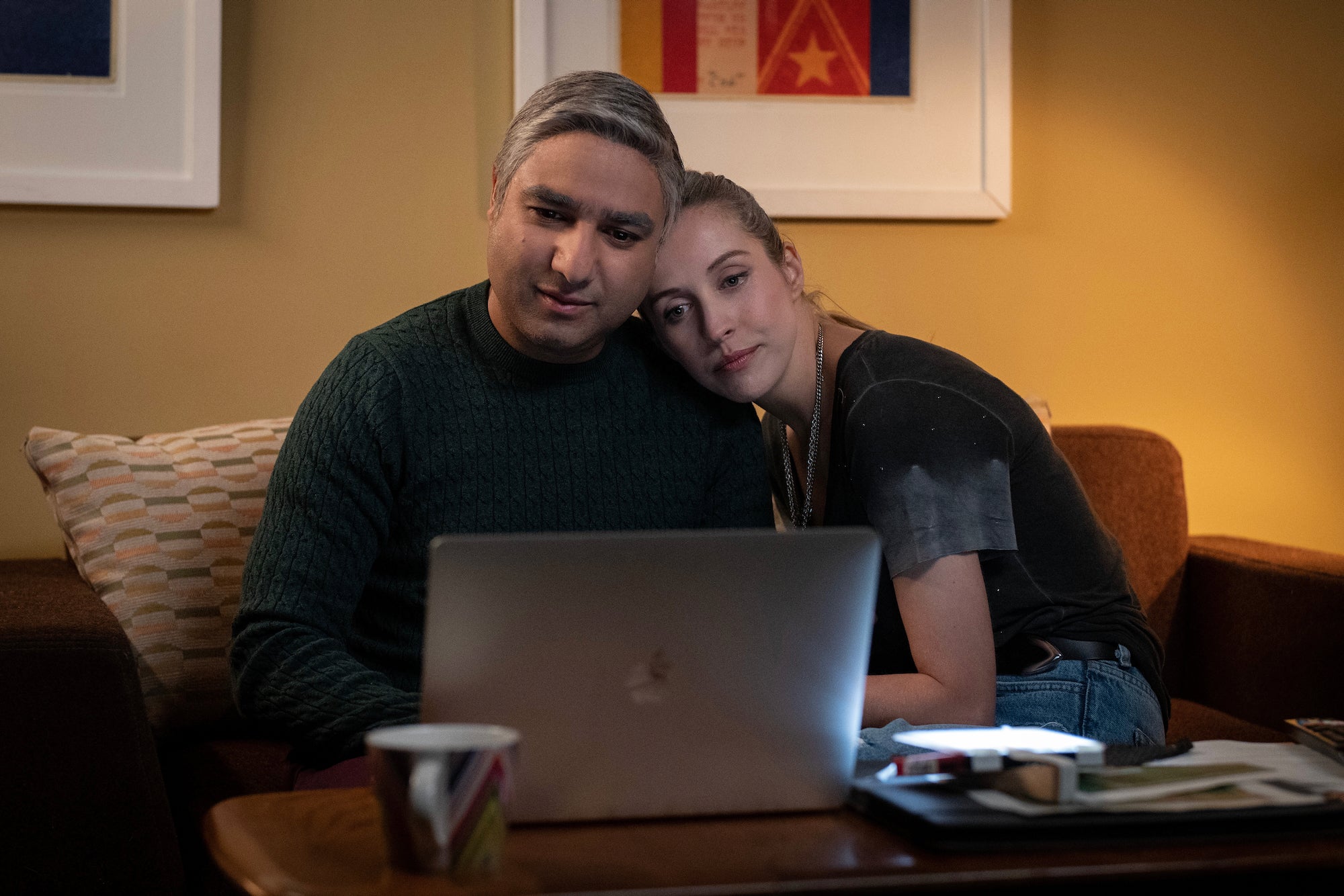 TV is often predictable, which isn't always a bad thing; beyond the execution, not every single TV show can, or should, be a mystery box show. Predicting how the rest of Ted Lasso will play out doesn't take much logic. Richmond will get a rematch against West Ham United, the team coached by Nate and owned by Rupert; they might even win the whole fucking thing, as Ted once proclaimed to Rebecca. Ted Lasso's tenure as Richmond's coach doesn't seem like it will last much longer with his son in Kansas City.
And it feels like Ted Lasso is setting up some kind of redemption arc for Nate, who jumped ship for West Ham after feeling unappreciated by his colleagues (both when he was the team's kit man and when he became the assistant coach) and burned nearly all of his bridges along the way. And while that might be the outcome the writers wish, they've put in almost no work to show that Nate has been working toward redemption.
Nine episodes in, Nate has made little progress. He mistreats people beneath him, tries goading Ted in press conferences, and uses his position to get the best table at his favorite restaurant. When Nate pulls several colleagues into his office for a rudimentary version of the Diamond Dogs—Ted's group of guys in the office who come together to offer each other advice and emotional support—they're worried Nate is about to fire them. Some of his doubts creep in when he spots Ted on his own or sees Rupert's true colors show, but they're fleeting at most.
Eventually, Nate asks out Jade (Edyta Budnik), who works at his favorite restaurant and who was previously best known for treating him with mild contempt. She now finds what was once annoying to be charming after witnessing Nate on a disastrous date with an influencer. Jade has so little personality that it's almost unfair to call her a one-dimensional character who is now being used to humanize Nate. (And it's not working.)
Jade is always supportive of Nate talking about his job and offers up little about herself—the most we know about her is that she likes reading Haruki Murakami and she's originally from Nowy Sącz, a city in southern Poland—and Nate abandons work drinks with Rupert when he realizes that Rupert is trying to get him to cheat on her. But he already witnessed Rupert's sleaziness earlier in the season, so it's not like this is new information for him.
With three episodes to go, Nate can only go up. But right now, it's hard to believe Richmond will take him back: Ted might be OK with Nate, but Nate's betrayal runs so deep that when the rest of the team learned Nate ripped Ted's "BELIEVE" sign off the locker room wall, it made them go feral during Richmond's match against West Ham.
Ted Lasso season 3: The show is spreading itself too thin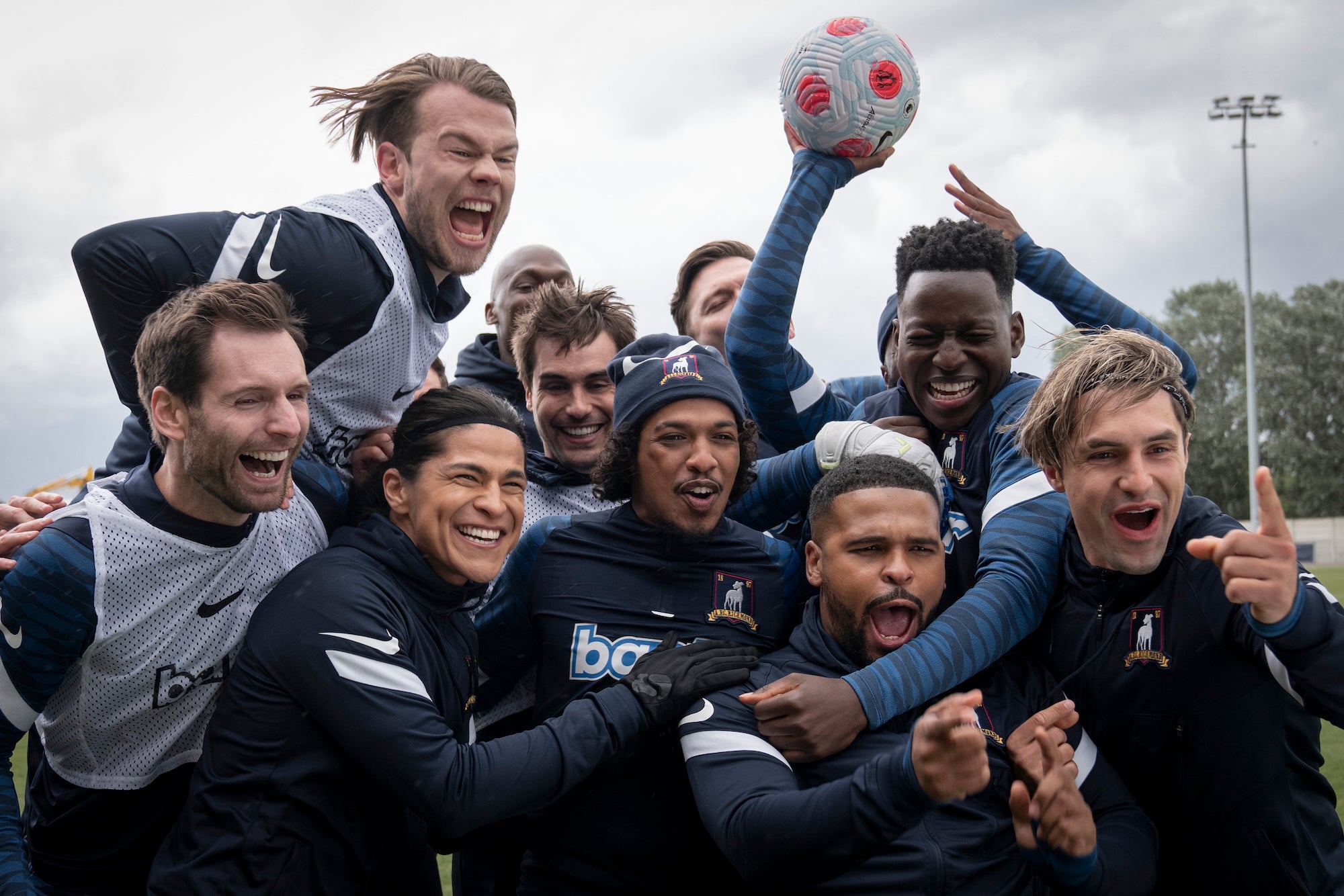 In my review for Ted Lasso season 3, I touched on the show not wanting to let anyone go. We're not just at Richmond HQ. We're also spending time with Nate at West Ham. We see Keeley's PR business work through the kinks. We're still checking in on Mae (Annette Badland) at her Richmond pub and the three comedic relief regulars (and Richmond fans) who always comment on the team's efforts.
Some players, like Jamie and Roy from the beginning and Sam and Colin later, get plenty of screen time. But the rest of the team is often hung to dry as the players only get a few lines, amounting to little more than catchphrases. The most we know about some players is their nationality or attitude toward football; "Fútbol is life!" Dani Rojas (Cristo Fernández) has said on numerous occasions. In addition, an off-screen breakup and a half-fleshed-out work environment make Keeley's subplots some of the more tedious of each episode. When earlier episodes provided equal focus on Rebecca's work and love life, the former is of barely any interest anymore.
And sometimes, Ted Lasso can barely be interested enough to pay attention to the team Ted is supposed to coach over the development that his ex-wife Michelle (Andrea Anders) started dating someone else.
Ted Lasso isn't irredeemable; many shows have messy seasons or a streak of episodes that don't work. The show won me over long before Ted won over the team he was initially hired to tank, and I'm even a defender of season 2. But if the show continues in some form, it might be better to write this one off and return to the whiteboard.

We crawl the web so you don't have to.
Sign up for the Daily Dot newsletter to get the best and worst of the internet in your inbox every day.