Netflix is experimenting with a new pop-out player that would allow viewers to continue watching their show or movie while opening other windows or applications.
According to Engadget, Netflix has rolled the feature out to some subscribers, and the icon for the player is located at the bottom of the screen. Users can reportedly resize the floating screen, though subtitles don't currently work on the player. Right now it appears this is for desktop only, though it would be interesting to see how a pop-out player for mobile would work. (The following screenshot comes from Engadget, as the Daily Dot does not currently have access to this feature.)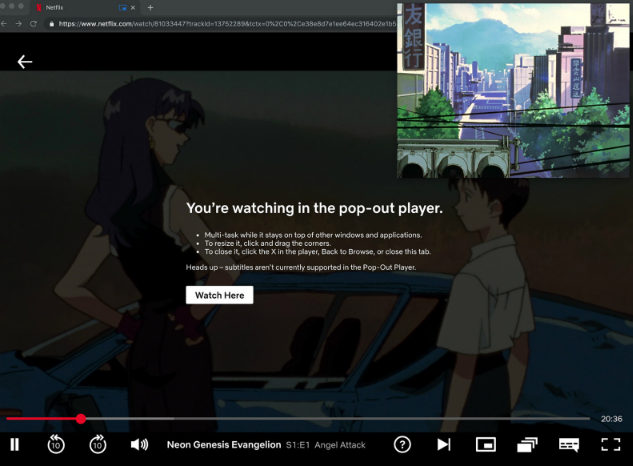 Netflix says it's "only a test" right now. It's not clear when it started testing the feature, though some subscribers were talking about it earlier this month.
PSA!!!!! NETFLIX FINALLY HAS A POP-OUT MEDIA PLAYER!!!!!!!! pic.twitter.com/87wMYyoNic

— Jerard (@TomAndJerard) June 8, 2019
H/T Engadget
READ MORE: