Jennifer Aniston joined Instagram on Tuesday–and then she broke it by amassing nearly 2 million followers in just a few hours.
Fans were especially delighted by her first Insta post: a reunion selfie with all of her Friends co-stars. The photo was an extra special treat since the whole group has not been photographed together since the show ended back in 2004.
"And now we are Instagram FRIENDS too. Hi Instagram," Aniston, who played Rachel Green in the sitcom, wrote.
https://www.instagram.com/p/B3o8vWDhlOh/
Celebrities and fans all flocked to Aniston's profile to celebrate her arrival and welcome her to the 'gram, breaking it in the process. At one point, Aniston's new page crashed and users expressed having a difficult time following the star (it's back up now).
"Well isn't this just kick you in the crotch, spit on your neck fantastic!?" E! News commented, referencing an iconic Rachel line.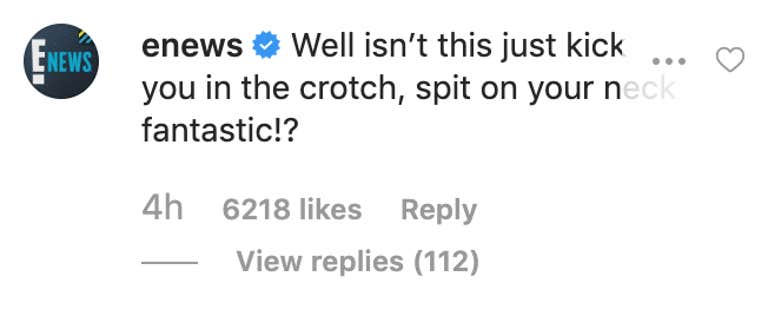 Other famous friends to give Aniston a warm welcome are Mindy Kaling, Reese Witherspoon, and Derek Blasberg.





So far, Aniston has used her profile to follow a few people–including Pharrell Williams, Charlize Theron, Kate Hudson, and Nicole Kidman–and organizations like St. Jude and Time Magazine. She has also left a few comments on pages belonging to her friends from Friends.
"You don't have to # me anymore," she commented on her former co-star Matt LeBlanc's (Joey) photo celebrating the 25th anniversary of the Friends premiere last month.
She also commented on a selfie posted by Courteney Cox (Monica).
"A rare comment and I love YOU," Aniston wrote.
Aniston's arrival to Instagram has been long anticipated. Just last year, Aniston admitted to avoiding social media and confirmed she didn't have a Twitter, Facebook, or Instagram account.
"There are times when I'll look through and think, 'Oh my god, what a time suck!'" she said during an InStyle interview. "I've been with people who spend maybe an hour figuring out this one post, and you're like, 'That just took up an hour of your life, and it's gone in 60 seconds.'"
It looks like she had a change of heart.
READ MORE: