At last, the House of Mouse has debuted Disney Plus, its long-promised contender in the streaming media wars. On paper, it seems like Disney+ will be impossible to beat thanks to its low monthly cost and library featuring some of the biggest icons in pop culture. But now that the dust has settled and audiences have had a chance to try Disney+ themselves the question remains: Is it the best streaming service yet or just another Netflix wannabe? Here's everything you need to know about Disney+ before you sign up.
---
What is Disney Plus?
Disney+ is yet another streaming service, but to paint it as just that does a disservice to just how massive it truly is. While other services offer more titles, like Amazon Prime and Netflix's absurdly deep libraries, Disney+ has arguably the best content of any service. Even as someone who is mildly bothered by the existence of Disney's current god-like power in Hollywood, Disney+ is too good to pass up.
Due to the merger between Disney and Fox, Disney+ gets to show what happens when two intellectual property juggernauts join forces. You get almost all of the Marvel Cinematic Universe, Star Wars, The Simpsons, the Muppets, National Geographic, the Disney Vault, and Fox's family-friendly movies all for one absurdly low price each month. In addition, the low monthly cost includes 4K streaming for select titles, and new original series, including the first live-action Star Wars TV show.
That means every Disney animated film since the 1930s, including A Goofy Movie in glorious HD. If you've ever sat around at the holidays trying to find something to watch for the whole crew, Disney+ fixes that problem. There are no R-rated titles, just a small yet mighty selection of PG-13 movies. Still, the violence and language never go past Adventures in Babysitting or Avatar levels. Users get decades worth of Disney Channel Original Movies, original shows, and specials. It's the only place on Earth you can watch The Avengers one minute and The Mickey Mouse Club with only a few remote clicks.
If you can set aside the major issues with one corporation being this powerful, Disney+ is the perfect family-friendly streaming service. You can happily leave your kids alone with Disney+ unsupervised and the worst thing they'll see is Avatar.
---
What's on Disney+? Here's everything we know:

---
How does Disney Plus work?
Disney+'s interface will be instantly familiar to anyone who has ever played around with a streaming service with one major exception. The standard sidebar is on the right, letting you quickly pick between genres, movies, TV, and more. Where they change it up is the top bar; this top navigation bar lists all of the main Disney+ properties. You'll find Star Wars, Marvel, National Geographic, Disney, Pixar, and more waiting to browse. This makes it incredibly simple to immediately jump to your favorite content but may regulate some classics to less prominent places.
During our test run with the service we experienced no significant problems, whether from the app crashing or videos not loading. Movies and shows were beautiful and crisp, exactly as you'd hope they'd be. There's a wonderful feature that lets you explore each major property on the service, including a historical look at Disney content starting in the '30s through today. It's truly a joy to just sit on the service and look around, something the competition can't say.
That being said, there are a few glaring issues that still need fixing. The Simpsons launched with every episode cropped to widescreen, which cut out some jokes in the early seasons. They also don't feature the commentary tracks that made watching The Simpsons on FXX Now such a joy. Search can be frustratingly slow, and needlessly specific when you want to watch a bunch of old Mickey Mouse cartoons.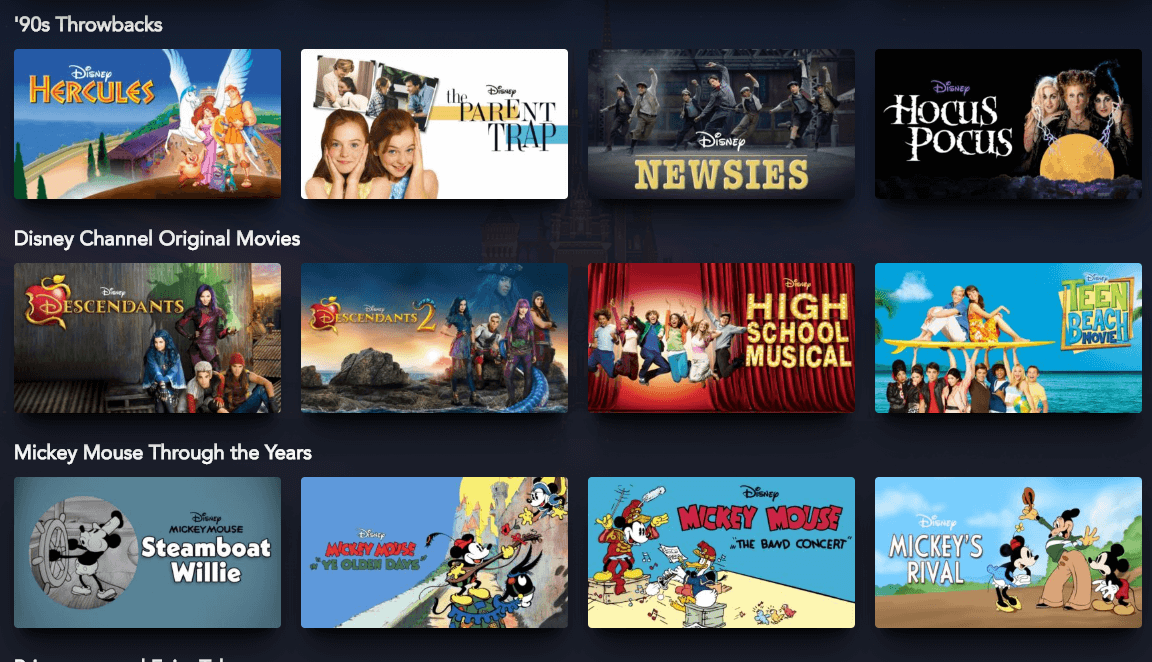 READ MORE:
How much does Disney Plus cost?
At launch, Disney+ is offering two price tiers; $6.99 per month or $69.99 per year. The yearly rate boils down to roughly $5.83 per month, but you get charged all at once. You can also bundle the service with Hulu and ESPN+ for $12.99 per month. There are other promotions that give you access to service. For example, Verizon gave me a free year of Disney+ for being an Unlimited subscriber. This is a major launch from a powerful company. Check your email for offers to see if you might have access to a deal you didn't know about.
Disney Plus devices
If you have a streaming device, it almost certainly supports Disney+. Here's a complete list of every device Disney+ currently works on.
Amazon Fire TV and Fire tablets

Android phones, Android TV

Apple TV

Chromecast and some Chromecast-enabled devices

Computers

iPhone, iPad, iPod touch

Microsoft Xbox One

Roku

Sony PlayStation 4

Some Sony Smart TVs

Samsung and LG devices
You may have read that Amazon Fire devices weren't going to be included. However, right before launch, Disney was able to work out a deal with Amazon to include Disney+.
READ MORE: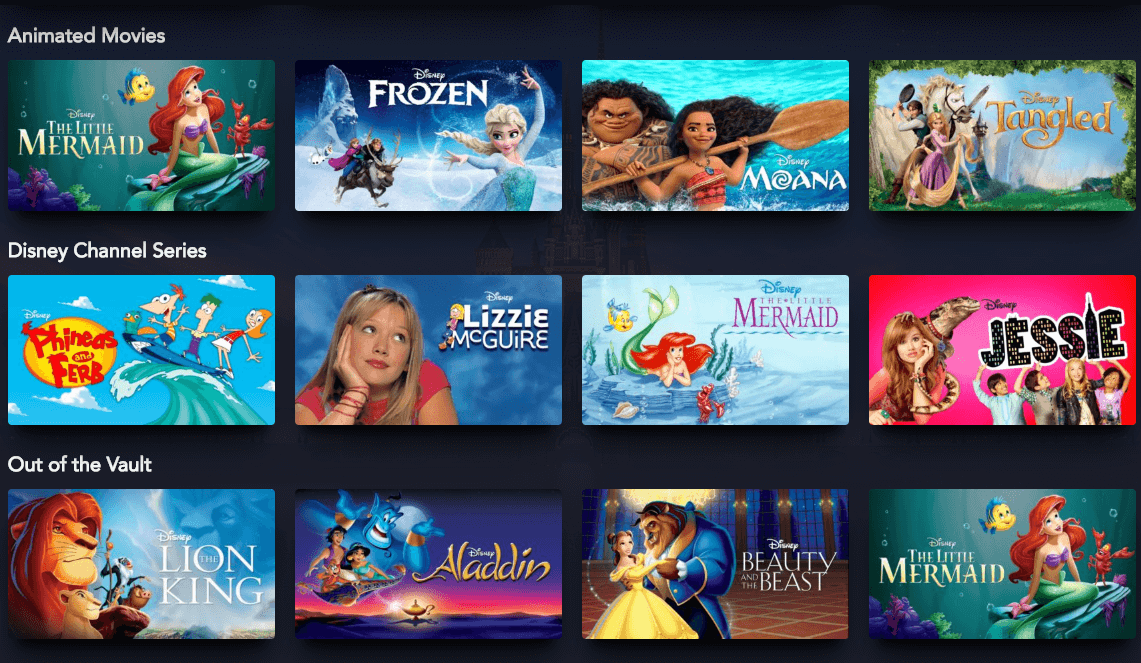 Is Disney Plus worth it?
Purely as a fan of content, Disney+ is almost impossible to beat. We're talking about a library that includes every Disney animated movie, Adventures in Babysitting, Willow, every Pixar title, almost every Marvel Studios title, nearly every Marvel cartoon series in history, classic Disney cartoons, and more. Unlike other services that force you to put the app in a Kids mode to ensure family-friendly content, Disney+ doesn't need censorship. Also, your kids probably know how to work around your Netflix account anyway.
Disney+'s starting place is "everything here is OK for kids to watch, though some of it might need a parent around." Even old movies with racist characters like Dumbo or Lady and the Tramp now come with a warning about how culture has changed over time. It's interesting to see Disney make this effort.
What truly blew me away about Disney+ is how long I was able to watch it without getting bored. Whenever I thought I'd give it a break I'd realize they had all the Pixar shorts in chronological order and dive back in. One minute I'd be getting ready for bed, the next shouting "yo honey! They've got The Black Hole on this thing! You ever see The Black Hole?" As someone whose formative years were shaped by Disney, this service is a dream come true.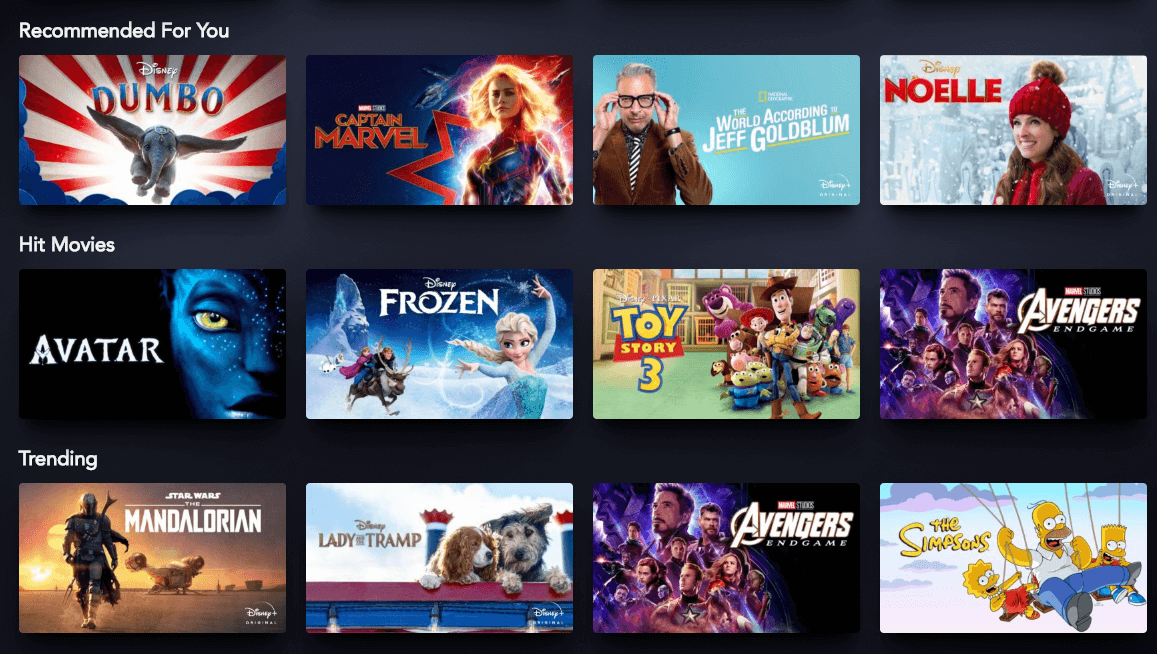 That being said, if you want R-rated content, this isn't the service for you. Disney has already said they'll be keeping Disney+ family-friendly, so that means no TV-MA original series or Deadpool movies down the line. There's also the issue of burnout. How much you'll get out of Disney+ as an adult comes down to the deep cuts. After all, you can only watch the MCU or Star Wars so many times. While parents might be used to watching their kids' favorite Disney Vault titles a million times, the question remains whether Disney+ will have enough to keep regular adult subscribers around.
For us, that $6.99 price point is its greatest weapon. Netflix charges users $15.99 if they want to stream some of its content in 4K. Disney+ might not have the deepest 4K library at the moment, but you get 4K and HDR 10 support with your normal subscription. Nothing drives home how much more Netflix costs like that extra $9 every month.
Disney+ is an incredible deal with a frankly absurd library of content that's suited for your whole family. We can't recommend it to adults who want dark or edgy content, but if you can honestly say there's nothing on Disney+ that makes you want to subscribe you probably need a hug. Terrifying corporate monopoly issues aside, Disney+ is easily one of the best streaming services on the market today.
---
The Daily Dot may receive a payment in connection with purchases of products or services featured in this article. Click here to learn more.