"We're living in an era in which you can convince millions of people to do anything," says one interviewee in Fyre Fraud. Hulu's Fyre Fest doc tries to make sense of the scammer—and takes a shot at Netflix.
Fyre Fraud

RELEASE DATE:
1/14/2019
DIRECTOR:
Jenner Furst and Julia Willoughby Nason
STREAMING:
Hulu
Hulu scoops Netflix and makes a more authoritative documentary about the doomed influencer festival.
We're in the midst of a scammer deconstruction, and Hulu just added its own layer of commentary. Helmed by filmmakers Jenner Furst and Julia Willoughby Nason, Fyre Fraud, another angle on the doomed Fyre Festival, was notably surprised released the same day the review embargo lifted for Netflix's Fyre: The Greatest Party That Never Happened. The social media attention built quickly, and Fyre Fraud viewers were treated to a final-act diss of Netflix's doc, which is co-produced by the same media company that was instrumental in Fyre Fest's promotion (Jerry Media). Many of us were giddy on schadenfreude. (We reached out to Hulu for info on first-day numbers, but were told they don't give out that data.)
Released as such, the docs have to be compared and contrasted, two parallel realities. The most notable addition to Fyre Fraud is an interview with Billy McFarland, the force behind Fyre Fest who is now serving six years in prison for fraud. (Ja Rule was also involved, but does not appear in either documentary.) The filmmakers paid McFarland for his interview and licensed footage, but Furst would not reveal the amount they paid, telling the Ringer it was less than the $250,000 Fyre director Chris Smith was allegedly quoted.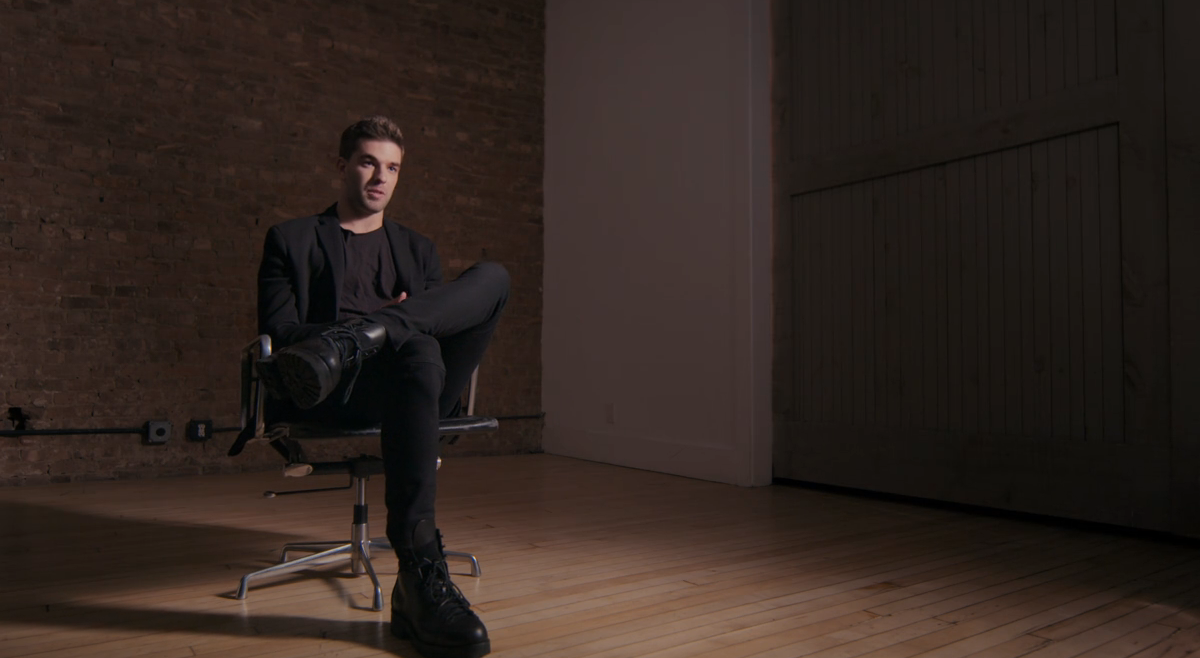 Paying a source is ethically questionable and ostensibly gave McFarland the luxury of dodging questions he didn't want to answer, which he does often. He does fill out some of his pre-Fyre work experience to give a little more context to the environment that molded the influencer-scammer. He wanted to be Mark Zuckerberg 2.0, and there's footage of his failed pitch for horribly named content network Spling. Next was Magnises, a faux Black Card and status club for guys who, as one interviewee put it, were looking for an "out-of-college fraternity." It's also compared to Entertainment 720, Tom Haverford and Jean-Ralphio's doomed entertainment company in Parks and Recreation. McFarland admits in the interview that he accidentally misspelled Magnises, so at least that's clarified. (Yes, Fyre Fraud is labeled a "true-crime comedy" on Hulu.)
If there's one thing McFarland did right, it was zoom in on millennials' aspirational identity. The doc cites the influence of Coachella and FOMO as igniting factors for Fyre's popularity, and goes deeper into influencer culture, interviewing personalities who struggle to come up with more than "positivity" as their brand. In the chaotic lead-up to the festival, "facts were ignored" in favor of the influencer message, and the irony of a mass of influencers all wanting to go to the same generic festival is rich. It's interesting to hear the influencer refrain of "positivity" and see how much joy was sparked by seeing Fyre Fest fail. If Fyre Fest had been a success, would we still be talking about it?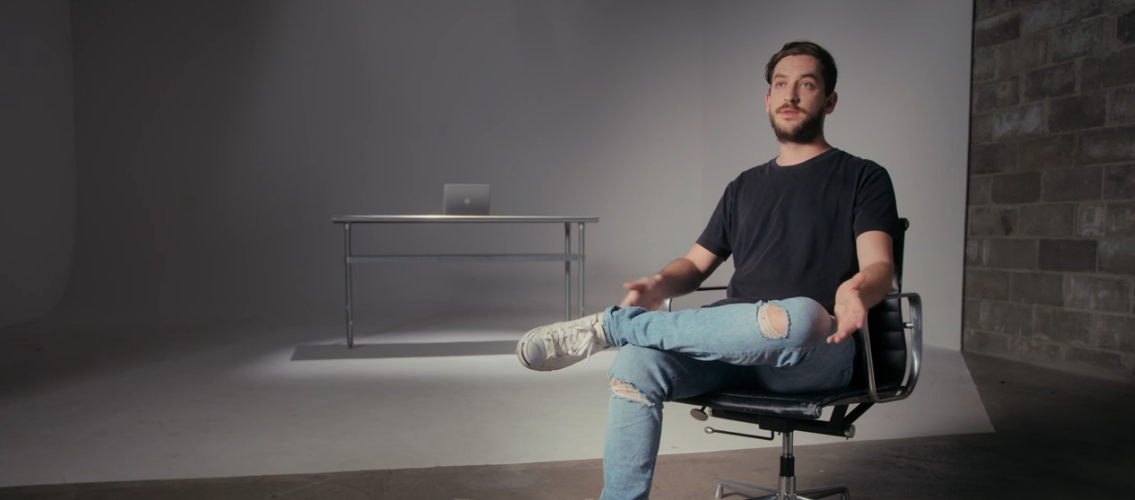 Crucially, Fyre Fraud looks more critically at Jerry Media's role in promoting the festival, and interviews former designer Oren Aks, who says the goal was to "stop the internet" with its content. When the island was hyped as once being owned by Pablo Escobar, Aks says people contacted him to say their family members were murdered by Escobar. Elsewhere, people told him they had sold all their belongings to pay for this cool-kid fantasy.
That cognitive divide is deepened via interviews with Bahamian residents, many of whom know the island has always been a gateway for scammers. One resident, Delroy, says he warned Ja Rule the fest wasn't possible, and that McFarland asked him to rob custom officials who had seized Fyre merch. (Delroy has become a meme of sorts, at least on Twitter.) Other interviews sketch out the conditions and hours many local workers had to endure. The filmmakers try to push McFarland on certain points, even if he remains smugly evasive. When asked about his compulsion to lie, McFarland gets defensive then challenges Furst to prove anything he said was a lie. Sounds familiar.  
Delroy tried to tell they asses #FyreFraud pic.twitter.com/q2cE47Aepu

— Neysha not going to #SXSW but going to Austin (@La_Ney_sha) January 15, 2019
Fyre Fraud also takes a detour into the psychology of the con artist, which has evolved in the age of the Instascam. This week influencer Caroline Calloway canceled a series of poorly organized "creativity workshops" after being called out online as a scammer. Though her venture and Fyre Fest exist on two different planes, they do share at least one element: people willing to look past red flags and "facts" in search of an authentic experience (that they can Instagram).
About that diss: While Fyre Fraud never directly calls out Netflix, it lets the conflict of interest speak for itself, after underscoring Jerry Media's role in the disaster. Proper event planning can actually pull off a win. Now how many people did Hulu convince to watch?
https://www.youtube.com/watch?v=ljkaq_he-BU
Still not sure what to watch on Hulu? Here are the best movies on Hulu, what's new, the best shows on Hulu, the sexiest movies you can stream on the service, and the must-see Hulu originals.