When The WB and UPN joined together to form The CW, nobody knew what to expect. For those of us who were basically raised on the phenomenally angsty dramas of The WB, we were afraid that genre might disappear from our televisions forever.
But that wasn't to be the case. Like any network, The CW has changed and evolved from those early days of carrying over shows like Smallville and One Tree Hill to a brand new channel, but something indefinable at the heart of their shows has always remained the same. And remained true to what WB fans loved about the shows we once watched there.
So the idea of ranking the top 20 CW shows is genuinely a daunting task, because despite the network's relatively short life to date, far more than 20 shows are worth remembering and revisiting, and celebrating for how much they've meant.
But despite that, here's an attempt. In honor of the newest CW hit 'Nancy Drew' being available to stream in its entirety, we've ranked the shows.
Here are the 20 best CW shows, ranked.
---
1) Best long-running CW show: Supernatural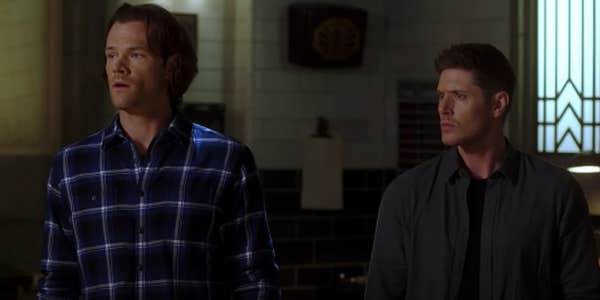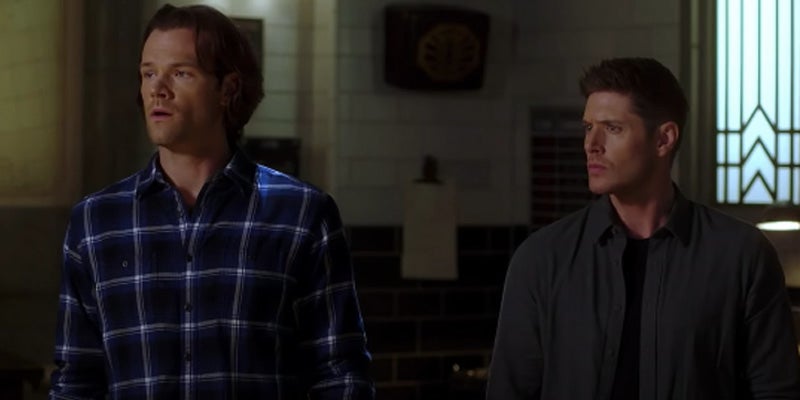 It's difficult to argue with the supremacy of the longest running show on The CW. It's well known that creator Eric Kripke originally intended for the show to end after five seasons. Taken alone, those five seasons create a near-perfect story, stunted only by the writers' strike that resulted in season three getting cut down by six episodes at the last minute. But Supernatural has lived on for ten more years, and though the road hasn't always been smooth, it ultimately continues to thrive because that core relationship the entire series was built on — the relationship between two brothers raised under unthinkable circumstances and struggling under an insurmountable burden — was always the strong foundation this show needed to see their story through to the bitter end.
2) Best mix of teen angst and supernatural vibes: The Vampire Diaries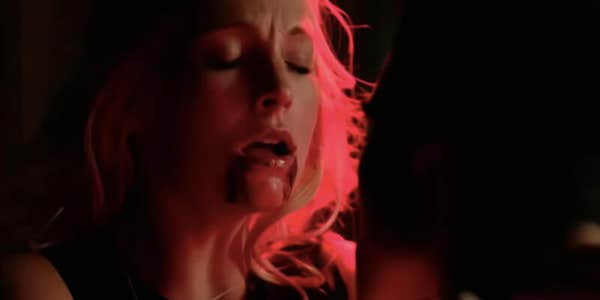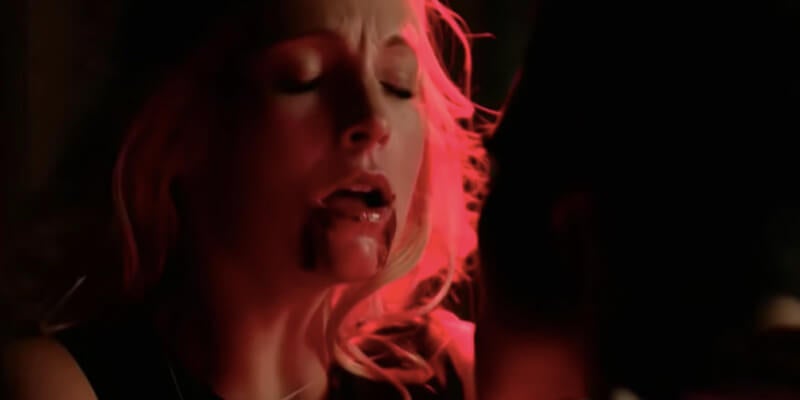 Very few shows manage to hit that perfect mix of teen angst and constant supernatural catastrophe, but The Vampire Diaries succeeded more often than it failed. Though supernatural love triangles were already on the verge of being played out by the time TVD premiered in 2009, the show's refusal to let Elena (Nina Dobrev) be fully consumed by her inner conflict between vampire brothers Stefan (Paul Wesley) and Damon (Ian Somerhalder), and that made all the difference. An excruciatingly compelling cast of characters led to two spin-offs, The Originals, which ended in 2018, and Legacies, which is finishing up its second season. Both shows have carried the heart of The Vampire Diaries with them, and it doesn't hurt that we get to revisit some of the original characters from time to time, too.
3) Best CW cinematic universe: Arrowverse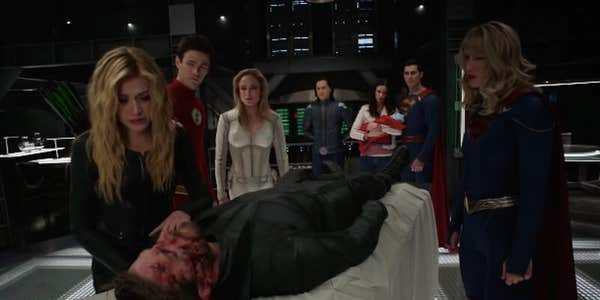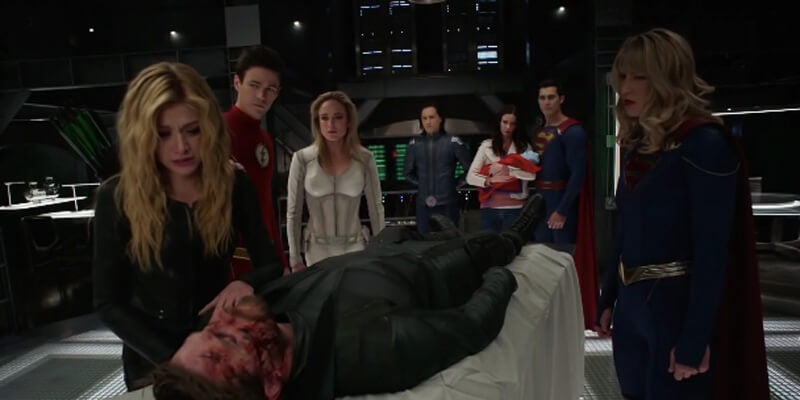 As we all know, there are too many great CW shows, and itemizing a list of merely the 20 best ones is already a near-impossible task. But I could not even dream of attempting to rank all the Arrowverse shows within that. Though Arrow itself has finally come to an end, The Flash, Supergirl, Legends of Tomorrow, Batwoman, and Black Lightning still remain. All seven shows strike a different tone, and feel like fully separate entities rather than a repetition of the same thing seven times, yet when they come together for the crossover episodes, everything fits. Everything works. Obviously there's a wealth of stories to draw from in the DC 'verse, but that these shows continue to stay as consistent and as engaging as they have over the years is a testament to how much they all deserve a lasting legacy among CW shows.
4) Best fish out of water CW show: All American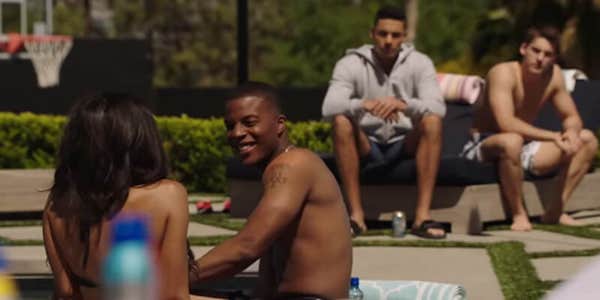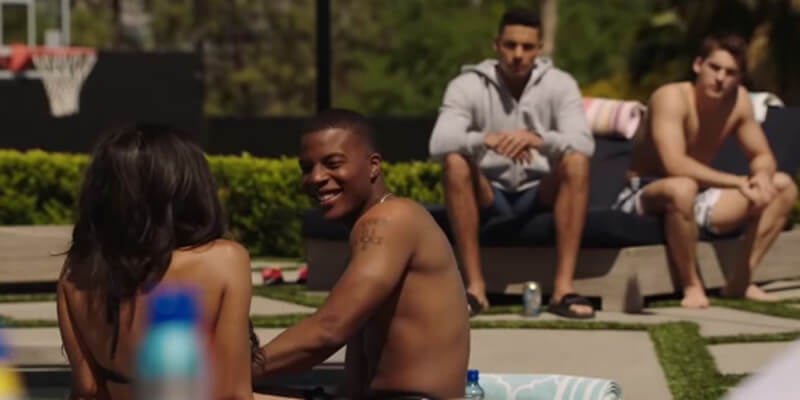 All American follows a high school football player from South LA who struggles to reconcile the difference between the world he comes from and the world he's forced into after he transfers to a wealthy Beverly Hills high school to play for their team. It's a fish out of water story, like so many of the teen soap shows of The WB days. But though the premise is familiar, it's exactly for that reason that All American works. It's a throwback to a genre that has all but disappeared over the years, but in a way that keeps the story fresh and engaging for a new audience — and for those of us who just miss those shows we used to love.
5) Best CW adaptation: Riverdale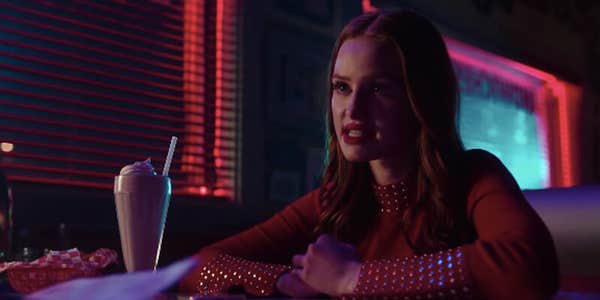 There are very few questions more daunting than someone asking you to explain what Riverdale is about. The gritty look into the world of Archie Andrews (KJ Apa) and his pals has been a wild ride from the start, and somehow keeps getting even wilder. Whether the teens are putting on a performance of Carrie the Musical or being indoctrinated into a cult or serving as mediators for the mafia (or the local gangs, or both), they're always having a high school experience that none of us, literally not one of us, can relate to in any way. But from the teens to the parents to every single person who flits onto and off of the screen, Riverdale is one of those shows that manages to put together a cast of actors and a cast of characters that just works. If, for some reason, you don't enjoy incomprehensibly absurd antics of high school kids (pfft), you'll still be drawn in by the contradictory web of deception and loyalty constantly being woven between all of the characters. Don't even try to get untangled, just buckle in for the ride.
6) Most unique show on the CW: Crazy Ex-Girlfriend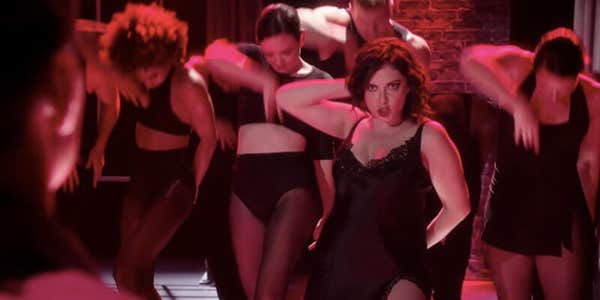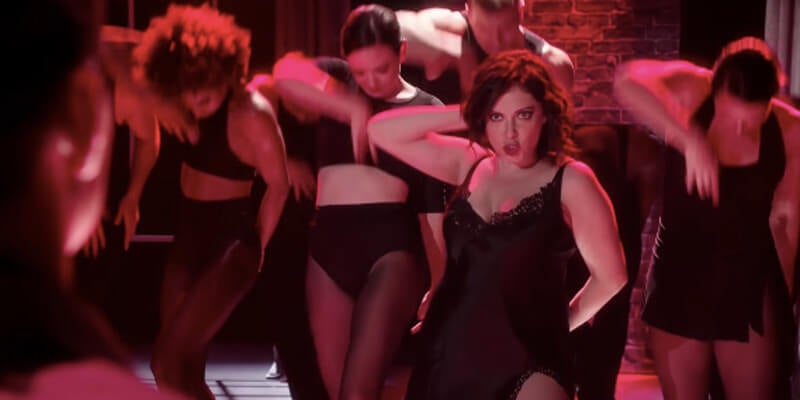 There is no show on television like Crazy Ex-Girlfriend, and there likely never will be again. Other shows may try to replicate the careful balance Rachel Bloom and Aline Brosh McKenna's musical brainchild struck between absurdly fantastical situations and jarringly complex dives into mental illness, sexuality, and traumatic familial relationships. We'll always have a long catalogue of incredibly unique songs to remind us how important the series was, but missing it still stings.
7) Best CW show canceled too soon: Life Unexpected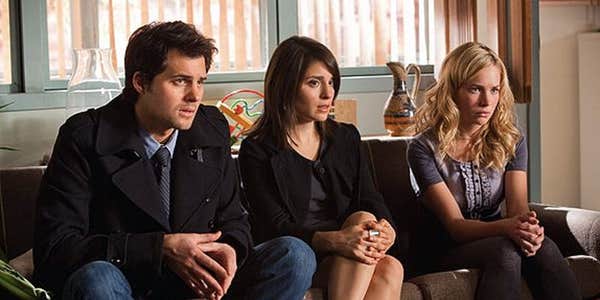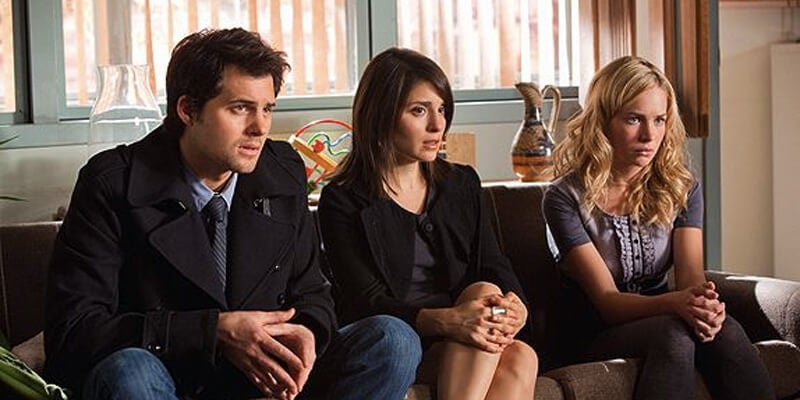 Life Unexpected followed the story of Lux, a teen (Britt Robertson) who was raised in foster care and unexpectedly discovers her biological mother (Shiri Appleby) is the radio host she's been listening to every day for years. Though the show only ran for two seasons, it covered a lot of story ground, and dived into a whole lot of angst for all its characters. Whereas most angsty teen dramas tend to lead with a broody male protagonist who just needs to find someone to love him so he can become the person he wants to be, Life Unexpected was an astoundingly rare show that gave that role to a teen girl character instead. If there's any show on this list that ended far too soon, it's Life Unexpected.
8) Best quintessential millennial teen drama: One Tree Hill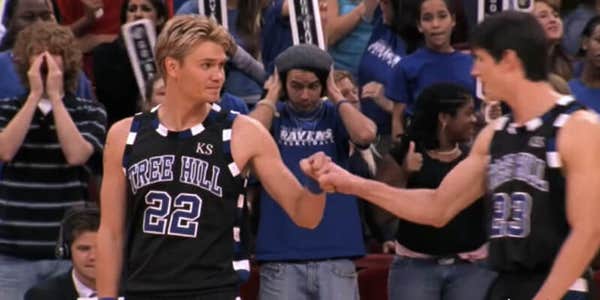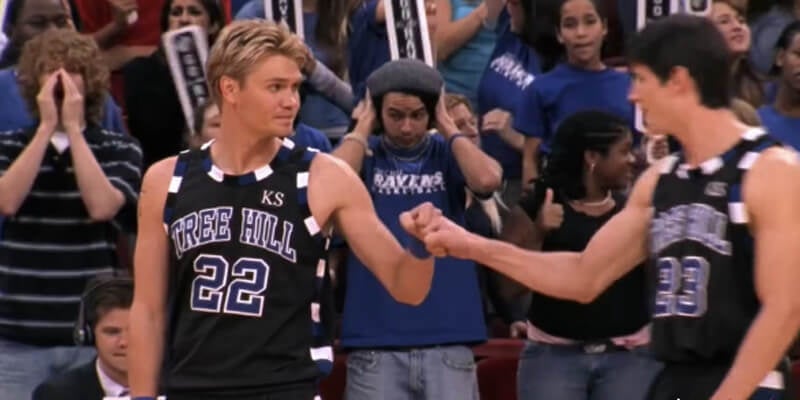 One Tree Hill and The O.C. will forever duke it out amongst millennials as the quintessential teen drama of the mid '00s. Personally, I am firmly on team One Tree Hill (as permanently evidenced by the dramatic stoplight tattoo I got after deliriously pulling an all-nighter in college). The show ran for 8 seasons, and was one of those few that began on The WB and ultimately concluded on The CW. Though it started as a story of a rivalry between half-brothers (Chad Michael Murray and James Lafferty) and their very different families, it soon morphed into an ensemble show with an astounding number of moving parts. It was a teen soap if ever there was one, and just about any dramatic or angst-ridden plot you can think of was probably covered by the end of the show's run — at least once.
9) Best CW spy thriller: Nikita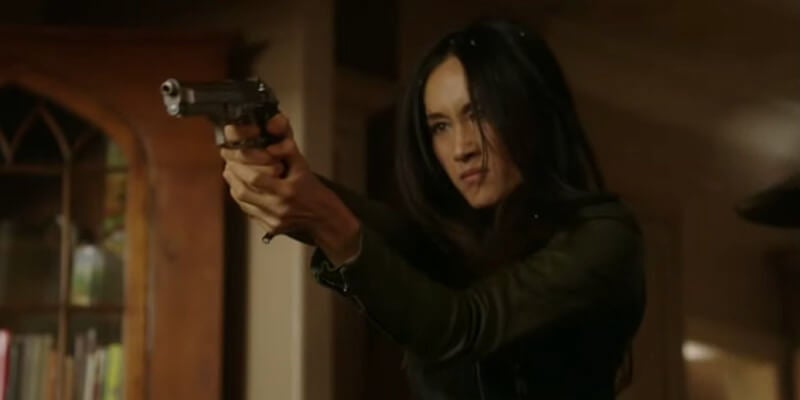 This Maggie Q vehicle always, for some reason, felt like the show that shouldn't be as good as it was. Maybe it's because it was a thoughtful action spy thriller at a time before The CW had a whole slate of superhero shows on the schedule. But Nikita subverted the expectations of everyone I personally know who watched it (myself included), proving time and time again that balancing a complex plot about secret organizations with a compelling love story and an even more important story of unlikely friendship was not only possible, but wonderful. Nikita did have its missteps, but any time it faltered, it only came back stronger.
10) Best OG superhero CW show: Smallville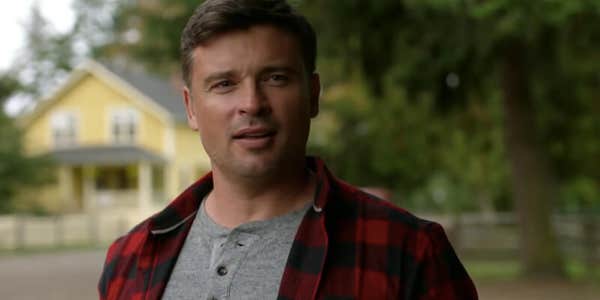 Long before Arrow kicked off the current iteration of DCTV, and Riverdale reimagined the Archieverse in a brand new way, there was Smallville. A show aiming to fill in the gap between the time Clark Kent (Tom Welling) crashed to earth from Krypton and when he finally became Superman was a novel idea at the time, and arguably influenced all the subsequent shows that took on existing properties in a similar fashion. But at its heart, Smallville was as much a high school drama as a superhero show, and it blended those worlds in such a meaningful way that makes it still worth revisiting even today.
11) Best rich teen CW drama: Gossip Girl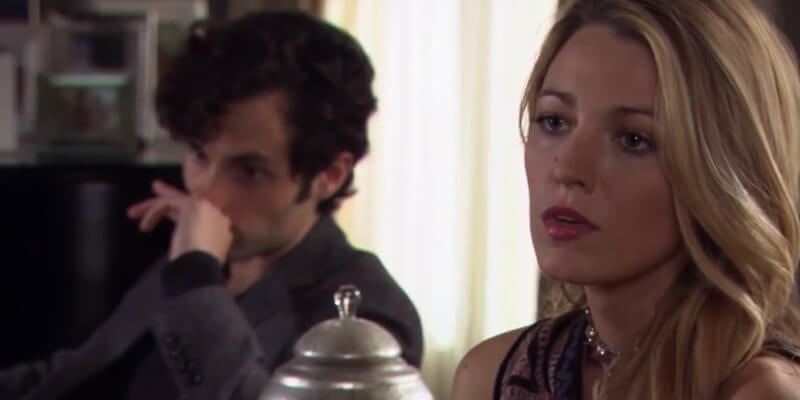 Watching rich teens tear each other down in front of the backdrop of New York City's Upper East Side was an overall delightful experience. Fans will argue for days over which characters wound up redeemed and which ones perpetually revealed themselves to be unforgivable monsters, but the one thing everyone who loved and lost Gossip Girl can agree on was that the end of reveal of the eponymous blogger's identity was one of the most absurd moments in teen TV history. That having been said, it was worth the ride.
12) Best CW show inspired by a telenovela: Jane the Virgin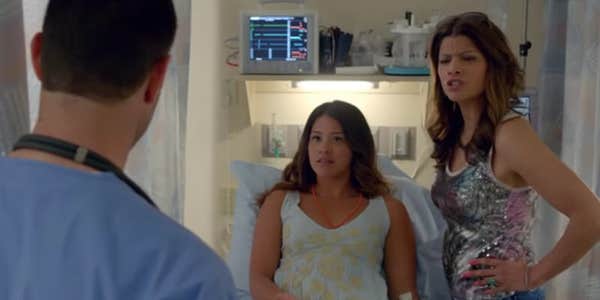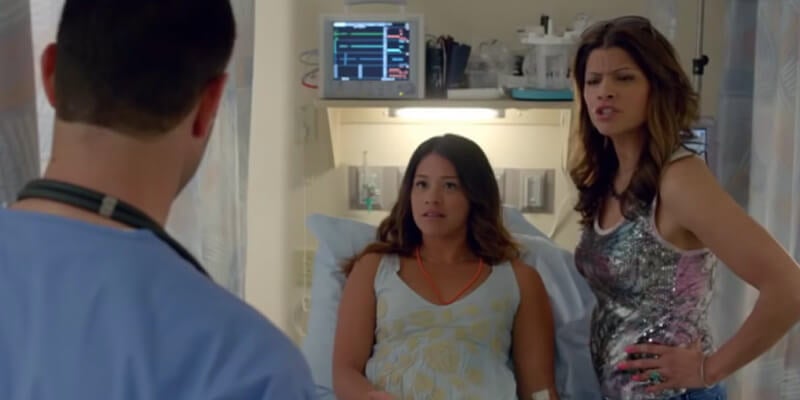 Loosely adapted from a telenovela, Jane the Virgin sees the titular character (played by Gina Rodriguez) accidentally inseminated by her gynecologist, becoming pregnant despite, you know, being a virgin. It's another one of those premises that just shouldn't work, but does. Mirroring telenovelas, the storylines often went all over the place, diving deep into unbelievable territory, but ultimately working all the same because the characters and their relationships are so easy to invest in.
13) Most groundbreaking CW show: Gilmore Girls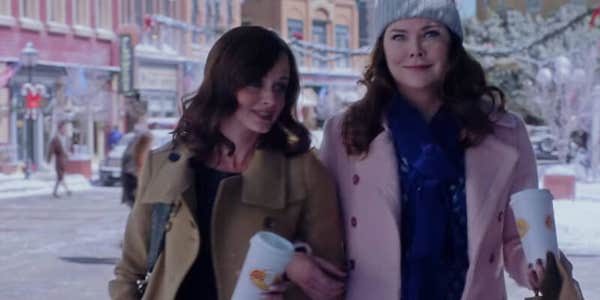 When Gilmore Girls first premiered on The WB in 2000, there wasn't really anything like it on TV. The rapid banter between Lorelai (Lauren Graham) and her teenage daughter Rory (Alexis Bledel) kept everything moving at an entertainingly fast pace, despite the stories themselves often unraveling both thoughtfully and gradually. And the dynamic between a mother and daughter so different but so fiercely devoted to one another was so compelling that it remained a beloved show long after it ended….until it came back again, but that season was on Netflix so we can pretend it never happened.
14) Best CW sci-fi character drama: The 100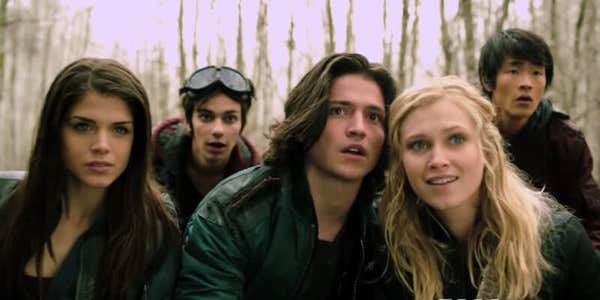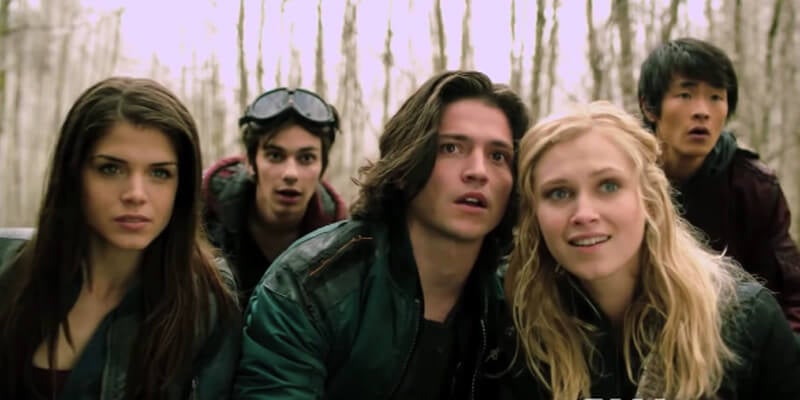 The 100 was something special from the very start. A bunch of teen delinquents sent down from space to either find out if a newfound planet was inhabitable or die for their crimes if it turned out not to be gradually morphed into complex sci-fi character drama intermingled with teen angst and a constant social commentary. It also provided us with the first bisexual lead character on network TV, Clarke Griffin (Eliza Clark).
15) Best CW period piece: Reign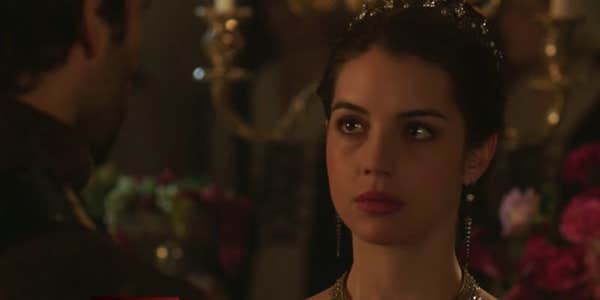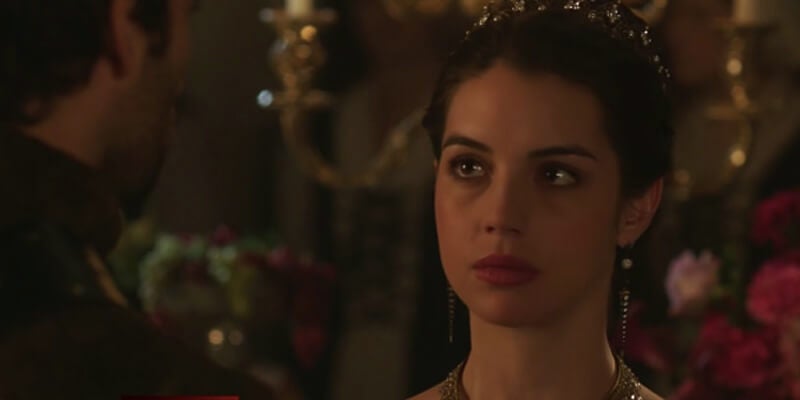 A period piece about Mary, Queen of Scots may have seemed out of place on The CW at first glance. But much like all the shows that have come to define the beloved network, it was grounded in the complex and tumultuous relationships between the characters and heightened by the borderline fantastical setting and haphazard disregard for historical fact. And that worked in its favor, more often than not. But what the show did best was feature a strong assortment of flawed and dynamic female characters, struggling for, and often demanding, agency in a time period that would have seen them stripped of it. Reign didn't get everything right, but there was always plenty to admire.
16) Best CW zombie show: iZOMBiE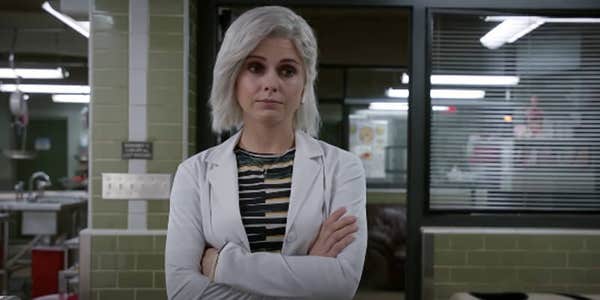 The past decade has given us more TV shows and movies about zombies than we could consume in an entire lifetime. But iZOMBiE set itself apart from all the others from day one, in both mythology and tone. The series followed Liv (Rose McIver), a zombie who is pretending to still be a live person and spends her days hanging out in the morgue, eating brains of murder victims to catch glimpses of their lives and help solve their deaths. The Walking Dead this was not. The premise eventually shifted from the episode-of-the-week format to a more heavily serialized look at a version of Seattle struggling with zombies taking control of the city, but it remained a unique take on the zombie apocalypse genre until the end.
17) Best original take on a classic kids' character: Nancy Drew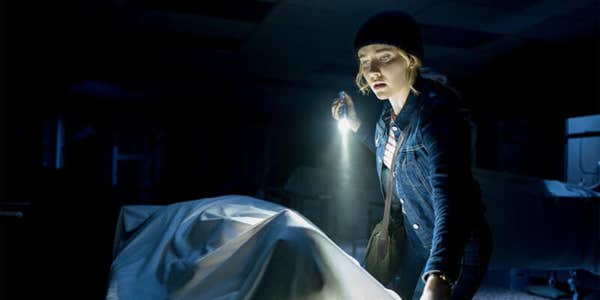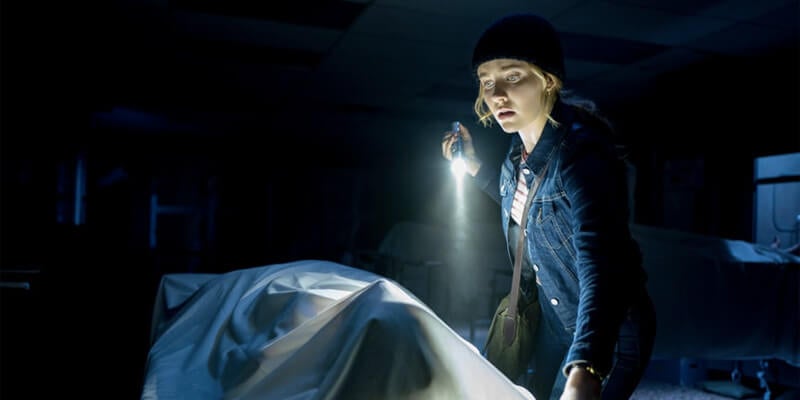 When CBS passed on their Nancy Drew adaptation, we weren't sure when, or even if, the famous detective would get another shot at her own show. But when The CW gave us the modern adaptation we've been waiting for, it suddenly felt as though this had always been the only path for Nancy to take. She's not quite as young as in the books, but she's not the adult CBS would have had her be. Slotting into that properly angsty age where she's just finished high school but can't move on to the next stage of her life, Nancy is a perfect fit for the network that provides so much of TV's adolescent angst. And as an added bonus, we even get a supernatural bent that we haven't had with Nancy Drew before. The show is only one season deep so far, but it's already gained a loyal following, and it isn't hard to see why.
18) Best CW prequel: The Carrie Diaries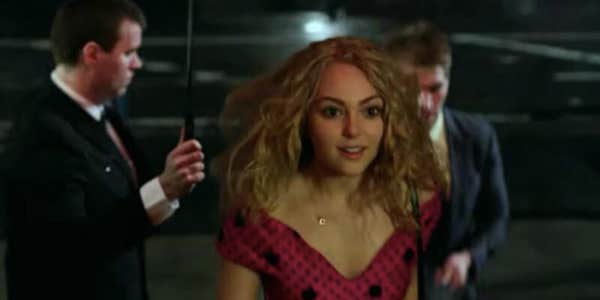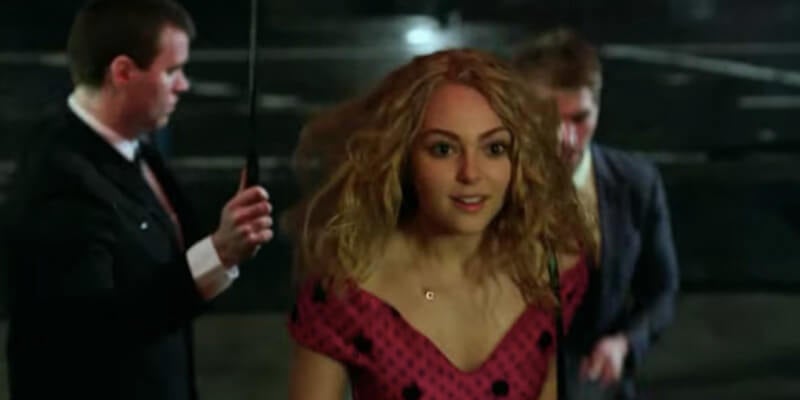 While this Sex & the City prequel following the high school misadventures of a young Carrie Bradshaw (AnnaSophia Robb) never picked up quite enough viewers to make it, it was well-received and well-loved by those who did give it a shot. The Carrie Diaries worked best when viewed just as the fun teen soap it wanted to be, rather than a companion to the iconic HBO show. There are only two seasons of the show, but they made it worth our time.
19) Best hourlong CW comedy: Reaper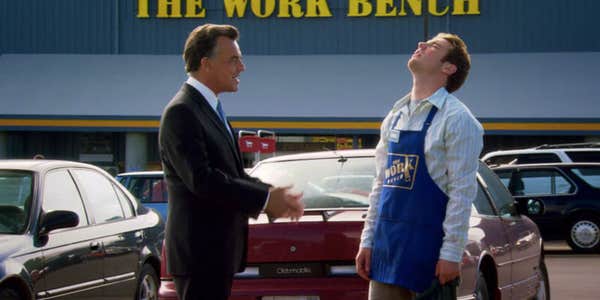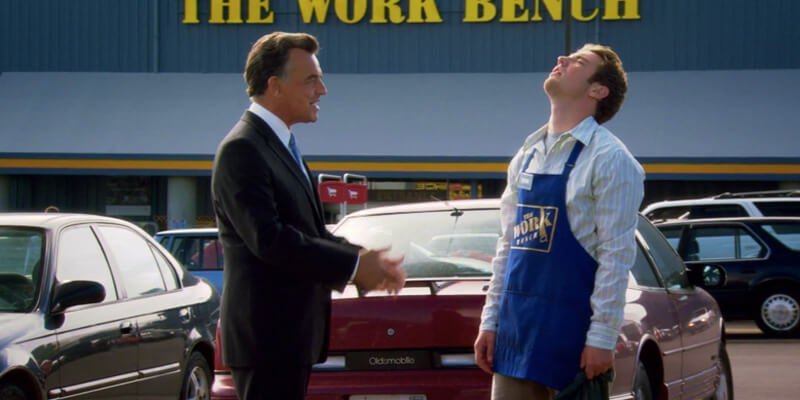 Reaper. Now there's a throwback! The hour-long comedy followed the adventures of Sam (Bret Harrison) after he finds out his parents once promised their firstborn child, him, to the Devil (Ray Wise) and now Satan himself has come to collect. Everything about this show was just plain fun. It never took itself too seriously despite ultimately being about a guy trying to find a way to reclaim his soul from the Devil, and it's too bad the adventures of Sam and his friends and evil incarnate got cut short.
20) Best big-city-professional-meets-small-town-life CW show: Hart of Dixie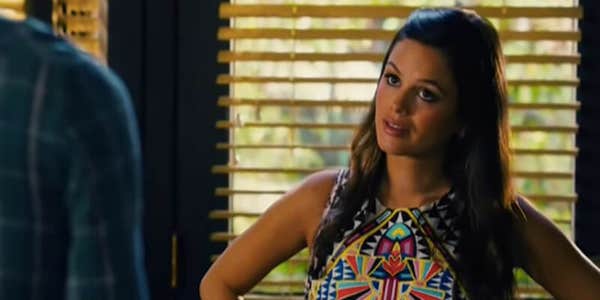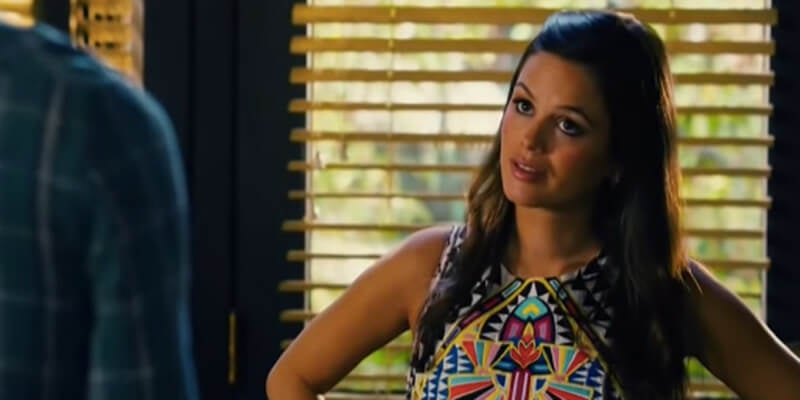 We've seen the big city professional meets small town life genre play out time and time again, and Hart of Dixie's lighthearted drama about Dr. Zoe Hart (Rachel Bilson) mysteriously inheriting half of a medical practice in the small town of Bluebell, Alabama doesn't shy away from the familiar tropes. But such a familiar trope can allow characters room to breathe and grow at their own pace without the address pressure of overly complicated plots. Hart of Dixie was an example of how sometimes, keeping things simple will give your audience a show they will gladly revisit time and time again.
How to stream Nancy Drew
There are a number of ways to get access to The CW and stream Nancy Drew and other CW shows live. Note that The CW app's the one place to go if you want to binge the whole first season.
Best Shows on the CW
The Daily Dot may receive a payment in connection with purchases of products or services featured in this article. Read our Ethics Policy to learn more.