Forever is a show so set on being exceptional, profound, and moving, it occasionally forgets to just be entertaining. However, in the moments it works, it is all those things and more.

When you review one Amazon show, you usually have access to all of them. The company makes programming a package deal for critics. Forever is different. From Master of None's Alan Yang and Aniz Adam Ansari (yes, Aziz's brother; he appears on camera at one point and the mannerisms and voice are uncanny), screeners came attached with a letter from the creators. In it, Yang and Ansari thanked people for choosing to watch their show among many other options (a fair point) and requested that they hold off on discussing pretty much all of the series' pertinent details (less fair).
This review will contain light spoilers, but nothing major. The important points are that it stars Maya Rudolph and Fred Armisen as June and Oscar, a married couple reevaluating their relationship and life together after several unexpected events. It plays out like Master of None meets The Good Place.
While Forever doesn't quite reach the heights of either of those series, it is worth paying attention to, especially given the direction Amazon increasingly appears to be headed. The show feels far more in line with the experimental nature of canceled comedies I Love Dick and One Mississippi or the soon to be over Transparent than something like recent action-fest Jack Ryan. Although much of the show poses complex and perhaps unfathomable philosophical questions, it is primarily about relationships and marriage, and it's at its best when it remembers this. There are keen observations here on the comfort of the old and the fetishization of the new, and how both can be equally flawed. There are also some gorgeous sequences and brilliant visual choices, courtesy of Yang and fellow directors Miguel Arteta (Chuck & Buck, Cedar Rapids) and Janicza Bravo (Lemon, the upcoming Zola).
Where Forever falters is in its pace, which is purposefully languid and sporadically effective. The show doesn't fully reveal itself until episode three, and while the first two installments do provide some memorable moments and character context, the season order could've easily been cut. (Like Yang and Ansari said, there's a lot of TV out there.)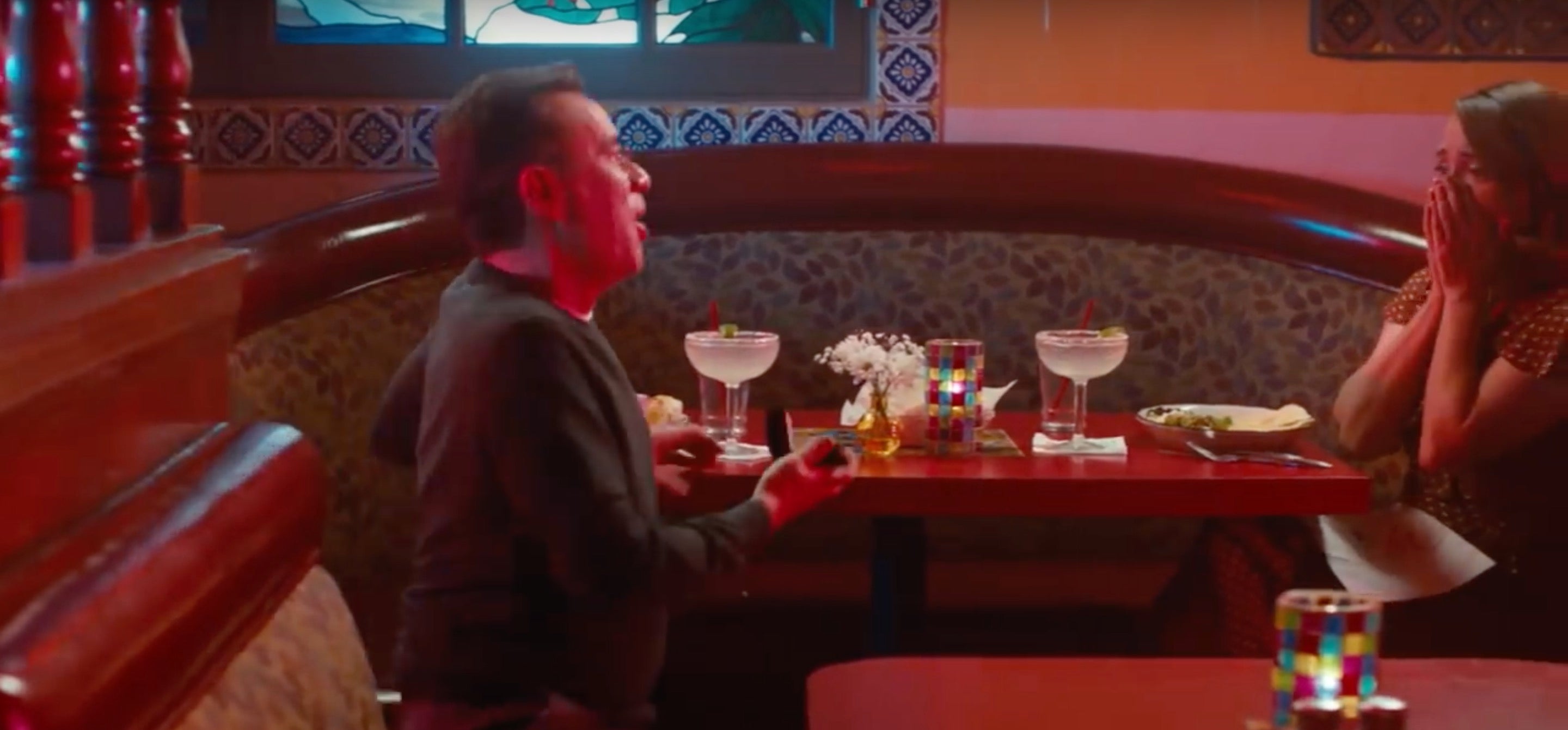 Reminiscent of Master of None, Forever is slower-paced than your average TV comedy but quicker than many of the aimless indie films you'll also find on Amazon Prime. It's not that the show doesn't have a story, because it certainly does. It's reminiscent of Master of None though, in the way it stops for characters to have conversations on everything from race to ambition to love. This is most effective in episode seven, which drops the season's narrative to focus on two never-before-seen characters named Andre and Sarah, two realtors who meet at an open house.
Played by Jason Mitchell (Straight Outta Compton, Mudbound) and Hong Chau (Inherent Vice, Downsizing), we see these two people interact at three separate times in their lives, followed by one scene which serves as a coda before the episode's end. The approach serves as a kind of mini-Before trilogy, the results of which are stunning.
Forever includes supporting turns from stalwarts such as Catherine Keener, Noah Robbins, Kym Whitley, Julia Ormond, Oba Babatunde, and Robocop himself, Peter Weller. This is an SNL alumni showcase, however, and Rudolph in particular shines. She's still as funny as she needs to be, but her dramatic chops are what makes the series float. Armisen can bring it too, when he has too, but June has the more interesting journey. They paint a stunning picture of a marriage that is at once enviable and depressing.
Still not sure what to watch on Amazon? Here are the best Amazon originals, the best documentaries on Amazon Prime, what's new on Amazon, the best movies you can watch in stunning 4K Ultra HD, and the sexiest movies you can stream right now.