Netflix's latest entry into the Spanish market, Paco Plaza's Eye for an Eye (Quien a hierro mata), is a fun but messy hardboiled suspense-thriller set upon karmic tensions between a dying drug kingpin and a reformed junkie-turned-geriatric nurse named Mario (Luis Tosar). The latter's ideas of revenge prove predictably costly, but his journey becomes a morality test. The entertaining script, written by Juan Galiñanes and Jorge Guerricaechevarría, adds a palpable, impending sense of dread but is also fraught with dubious (and convenient) plotting.
Eye for an Eye (Quien a hierro mata)
RELEASE DATE:
Jan. 15, 2020
DIRECTOR:
Paco Plaza
STREAMING:
Netflix
Director Paco Plaza plays with ideas of equity of reciprocal justice in this Spanish suspense thriller.
Plaza (Veronica) slowly builds out the overcast and dreary world, set in the seaport of Galicia, Spain. He subtly pinches Mario and the drug lord, Antonio Padin (Xan Cejudo), closer together with each scene, starting with the latter's admission to the nursing home. Director and cinematographer Pablo Rosso create Old Testament tension in the framing throughout. The idea of reciprocal justice predates the Bible, first codified in the Code of Hammurabi, as a restriction on punishment for a crime. Here, Plaza plays with ideas of fairness and equity of the practice.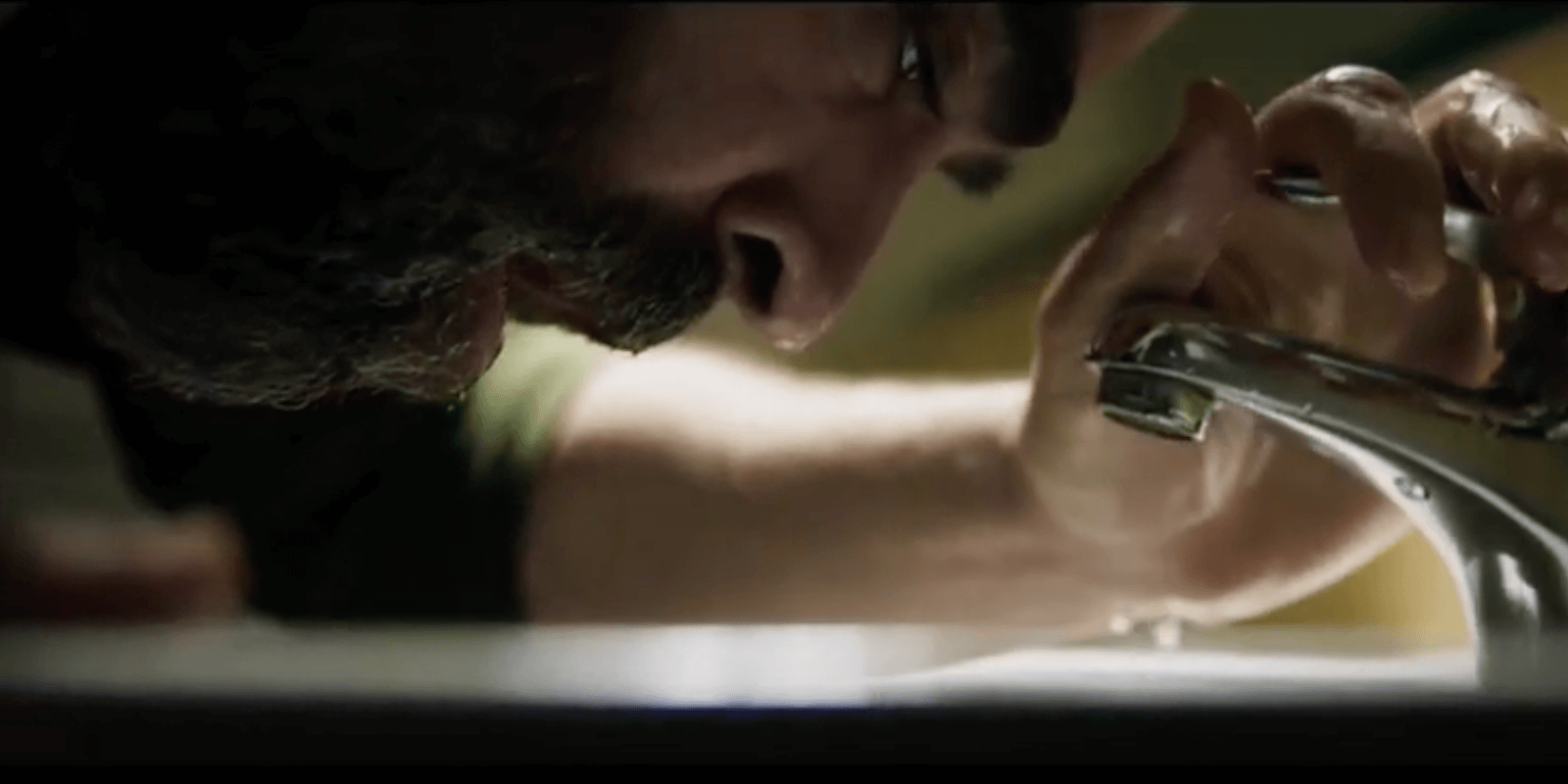 Antonio's knucklehead sons Toño (Ismael Martínez, in a strong showing) and Kike (Enric Auquer) frighten Mario from the outset, with the typical "if anything happens to him" threats. Antonio knows his thuggish man-children aren't fit to lead, which comes to light in short order.
Familiar with Antonio from his former life as a drug-addled metal musician, Mario has revenge in his heart: to get back at the older man for pumping poison that partly led to his brother's overdose. It's a complicated notion, given it was Mario that gave his brother the final dose that killed him. However, he doesn't see himself as a villain in any way, just as Antonio sees himself merely as a businessman.
Plaza demonstrates Mario's quickly growing duality early in the film, through a clever wide-pan shot where he walks from the hospital as a gentile servant, to his car as a vengeful man plotting Antonio's demise. Mario decides to give Antonio the same slow, languishing death, albeit under different circumstances, that his brother suffered. The immorality of Mario's actions pitted against Antonio's career makes for intriguing interplay. In one way, you're rooting for Mario, but at the same time, his gross self-righteousness is off-putting–not to mention reckless and negligent.
Adding to the stakes, Mario's partner, Julia (María Vázquez), is pregnant. For her, his expressive eyes ache of deep affection and hope; but there's a feeling of doom attached to all three. This version of Mario is increasingly pitted against his slow-boil into a full-blown killer; it creates an interesting juxtaposition of him helping end one life, while bringing another life into the world.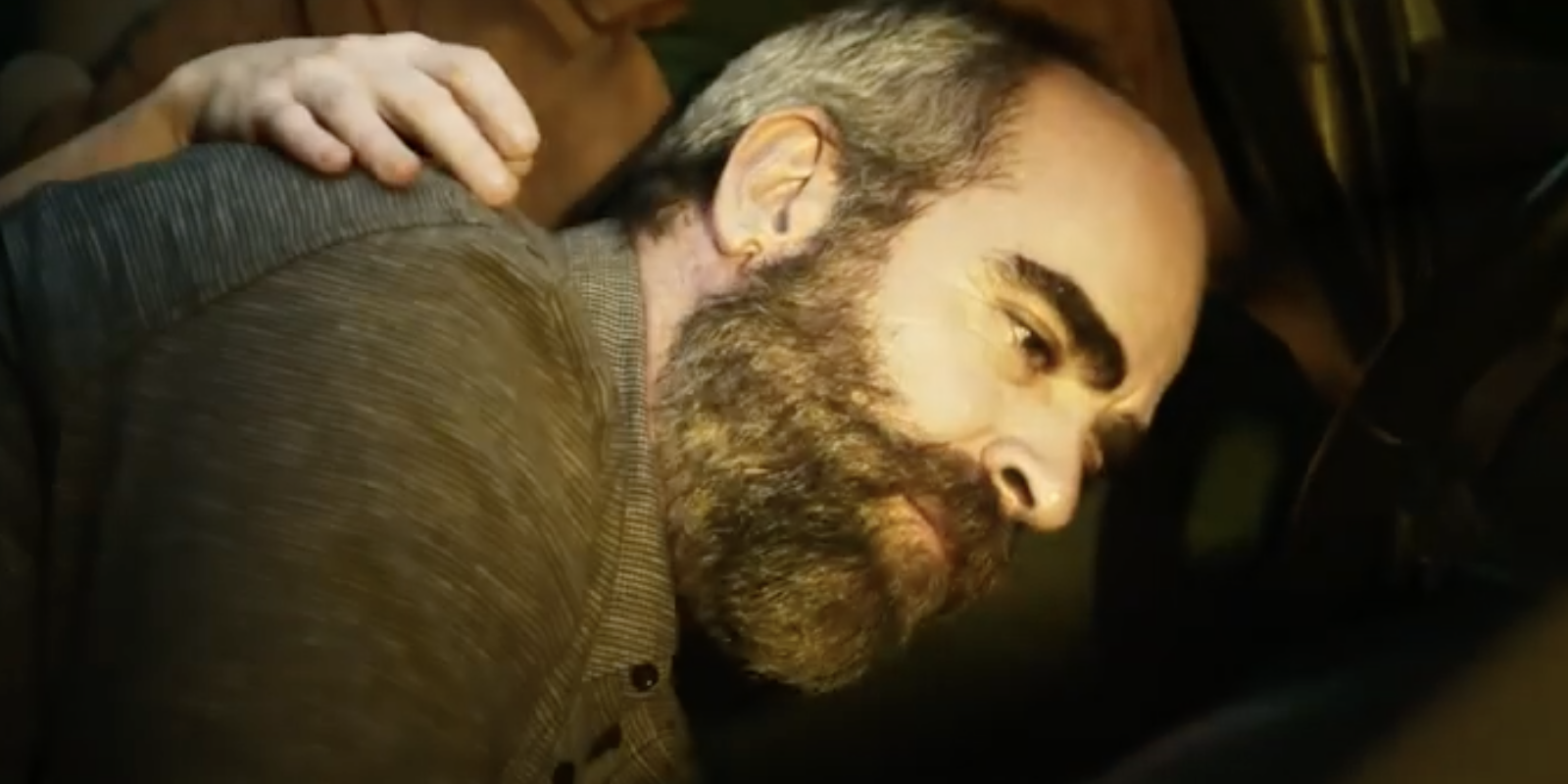 The tension quickly ramps up in what becomes a cat-and-mouse game with Mario versus both the hospital staff and Antonio's sons. Mario incredulously manages to outmaneuver the doctors. With the same unbelievable stroke of luck, Toño dies instantly during an equally implausible subsequent car chase. Though suspense-filled, it's a relatively lazy and convenient way to tie everything up in a neat bow, but not awful enough to turn up your nose. This series of events, however, do exemplify the film's issues—namely the broad premise and its execution.
Plaza shines with his direction, but it is Tosar's expressiveness—in both Mario's tenderness and psychopathic tendencies—that makes the film a satisfactory watch. Eye for an Eye's title would suggest Mario probably won't get away scot-free. He definitely does not, and in the brief duration, Tosar skillfully makes his character both sympathetic in plight and perhaps deserving of his tragic outcome. Simultaneously, in the macro, the viewer is left wondering whether his punishment was equitable to his crime.
Still not sure what to watch on Netflix? Here are our guides for the absolute best movies on Netflix, must-see Netflix original series and movies, and the comedy specials guaranteed to make you laugh.