From Transparent to Chi-Raq, Amazon has always gambled on creativity, trusting its talent to bring distinct visions to the masses. But the streaming powerhouse's new series, Comrade Detective, feels unusual even by Amazon standards.
Set during the height of the Cold War, Comrade Detective is a cop show starring Romanian actors Florin Piersic Jr. and Corneliu Ulici as Gregor Anghel and Iosif Baciu, a pair of Bucharest policemen investigating the murder of a fellow officer at the hands of a capitalist American pig.
Except that it isn't really a cop show, so much as an unearthed piece of propaganda from the '80s, with American actors such as Channing Tatum and Joseph Gordon-Levitt dubbing the voices of the original cast.
Except that's not accurate either, since the show was created by American writers Brian Gatewood and Alessandro Tanaka, and directed by Rhys Thomas (a Brit), and is actually a comedy masquerading as a long-lost relic of the U.S.S.R..
Got all that?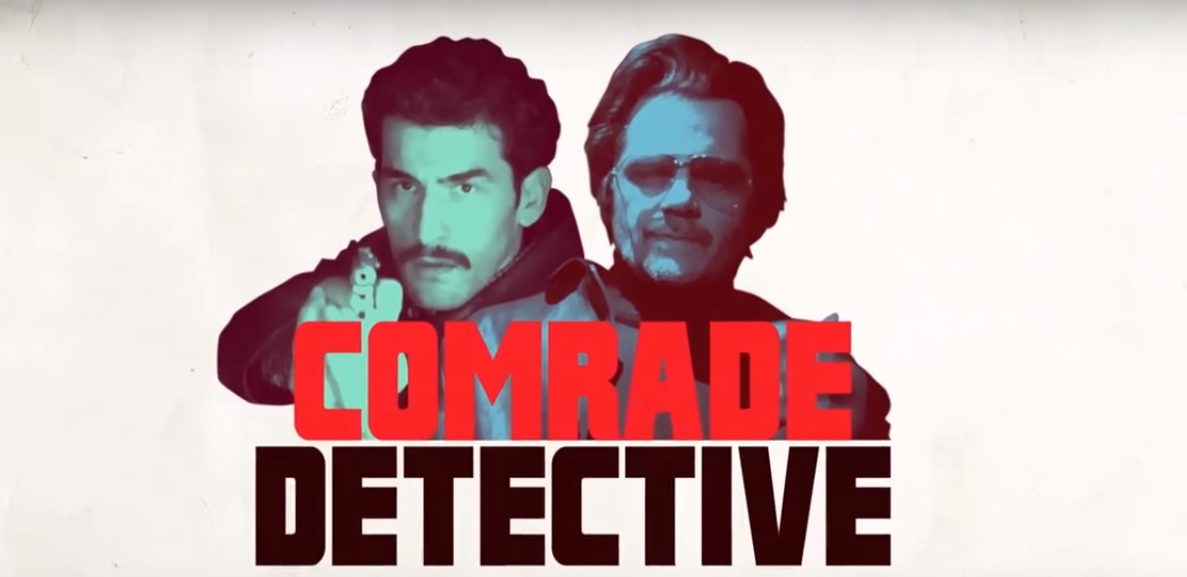 The premise is Inception-level silliness. Once you get past the absurdity of the idea, it's hard to deny that now is a good time to make a satire about communist propaganda. Imagine Philip and Elizabeth's anger at materialism and greed on The Americans heightened to cartoonish levels. In its most effective moments, Comrade Detective doesn't just make fun of the U.S.S.R.'s obsession with the evils of capitalism, but draws parallels between this mentality and America's own propaganda from the same time period.
Amazon has largely advertised the show as "Channing Tatum presents Comrade Detective." It's strange to hear "Channing Tatum presents…" about anything other than six-pack abs or sick dance moves. He's become a compelling performer, honing his comedic skills and physical presence. But Tatum doesn't appear on-screen here, serving as executive producer and lending his voice as Gregor. Why a young, successful movie star would choose this show to stamp his name on is unclear. Apparently he was looking for a project to work on, and told Gatewood and Tanaka to pitch him their worst idea. Whatever attracted him to such strange material, Tatum does deserve some credit for getting behind this surprising endeavour. So committed is Tatum to selling Comrade Detective that he and author Jon Ronson appear on camera to introduce the show and explain how it's been "restored" with the help of the "Romanian Film Preservation Society."
Tatum's involvement in the show and how committed everyone involved is to the premise represent the best and worst things about Comrade Detective. While Tatum gets cool points for producing a show which would feel more at home on Adult Swim than Amazon Prime, his voice creates a disconnect, which makes one wish he was live in the flesh. Not that the Romanian actors involved don't all deliver good physical performances, but with a voice cast that includes not only Tatum and Gordon-Levitt, but Nick Offerman, Jenny Slate, Jason Mantzoukas, Jake Johnson, and many more, a version of this show where the voice actors were all on set starts to materialize in the mind, and the possibility is tantalizing.
It's not hard to see why the show was made this way instead. Using the voices of Tatum and the other actors gives it the draw of a famous cast, while requiring only a minor commitment of all the busy actors involved. The original concept, the creators have recalled, was even more ambitious, with Gatewood and Tanaka seeking out to dub real propaganda footage à la Woody Allen's What's Up Tiger Lily? What they've ended up with instead is a show that looks great, but doesn't resemble authentic propaganda for a second, no matter how hard they want to sell it as that. Maybe this won't take away from most viewer's enjoyment of the show, but it seems that Comrade Detective wants to have it both ways. It's a good-looking, well-made series. But if Tatum and company really wanted to get people to buy into the premise, they might've taken a cue from something like Black Dynamite, or the Grindhouse films, which go to painstaking lengths to recreate the look and feel of what they're imitating. Comrade Detective would've been best served by either skipping the dubbing element entirely, or by fully committing to the dirty aesthetic.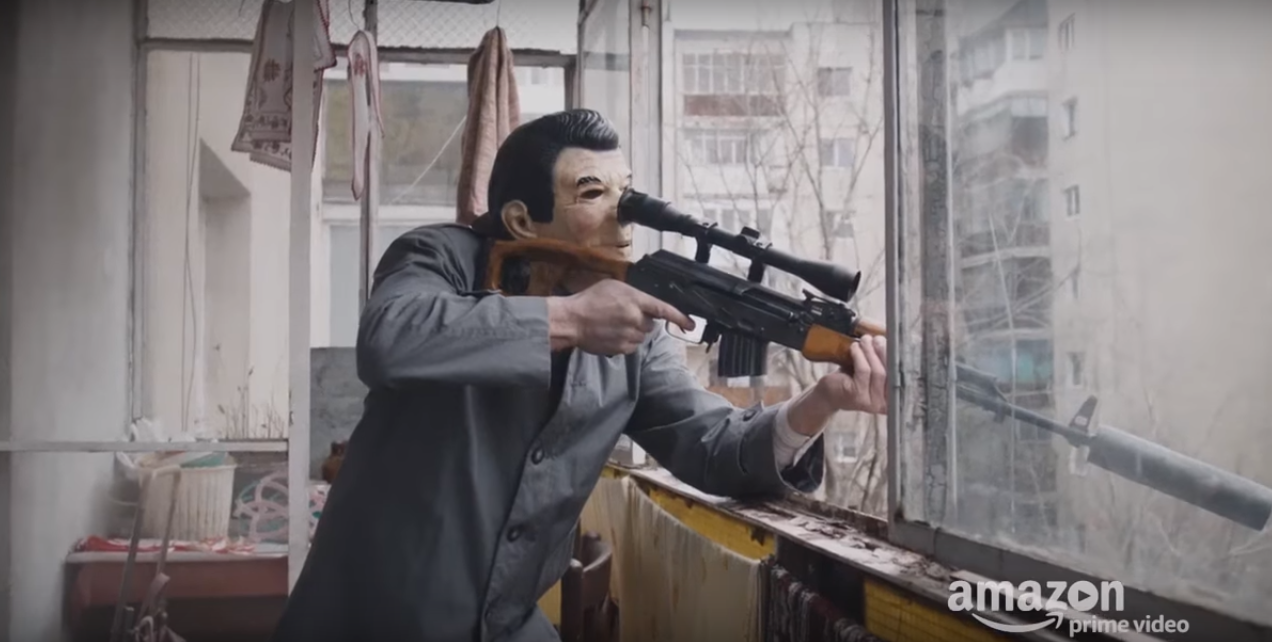 In the intro for the series, Ronson and Tatum go out of their way to refer to American films like Rocky IV and Red Dawn as propaganda in their own right, and while not state-sponsored, these titles were pro-American to the point of zealotry. As Tatum has noted in interviews, if you grew up during the '80s, it felt like every movie had a Russian bad guy (Tatum is apparently very woke now when it comes to propaganda). Comrade Detective is presented as the inverse of this, the kind of pop culture the U.S.S.R. made demonizing us while we were busy making pop culture which demonized them. The show's incessant, nonstop jokes about capitalism and the evils of the West do eventually start to get a little old. But to its credit, Comrade Detective extracts a lot of humor from a topic which is rarely mined for laughs, especially in the U.S.
As the the conspiracy at the center of the show unfolds it becomes more and more farcical, escalating the violence and the melodrama. This is a world where the possession of a pair of Jordache jeans signals corruption and avarice. But through all the action, cultural references, and downright stupidity, Comrade Detective keeps its eye on the prize. The way the show positions consumerism and Marxism as equal tools for propaganda and misinformation is its biggest strength. The state was God in the U.S.S.R., and to question it was blasphemy.
This too, is what makes Comrade Detective so timely. Not only are we on the brink of a second cold war, but we live in a time where our own government is asking us to accept its actions on blind faith. The show's second day of production was Nov. 9, 2016, a day after the presidential election, and the Romanian actors found themselves asking how their American co-stars fell for such blanket propaganda.
As Comrade Detective reminds us, propaganda doesn't pull you in because it's scary or intimidating, it pulls you in because it's fun.
https://www.youtube.com/watch?v=ObfvbbByU0s