The days of movie night indecision are over. Software developer Mike Fox has designed a tool to search for the best films available online, saving you from hours of directionless browsing through Netflix and Amazon Prime.
Cinesift is a movie database that takes critical ratings from sites like Rotten Tomatoes and Metacritic and cross-references them with availability on streaming services and DVD. The site has been around for a couple of years, but it only recently caught on thanks to Reddit, where its creator is taking constructive feedback on how to improve the database.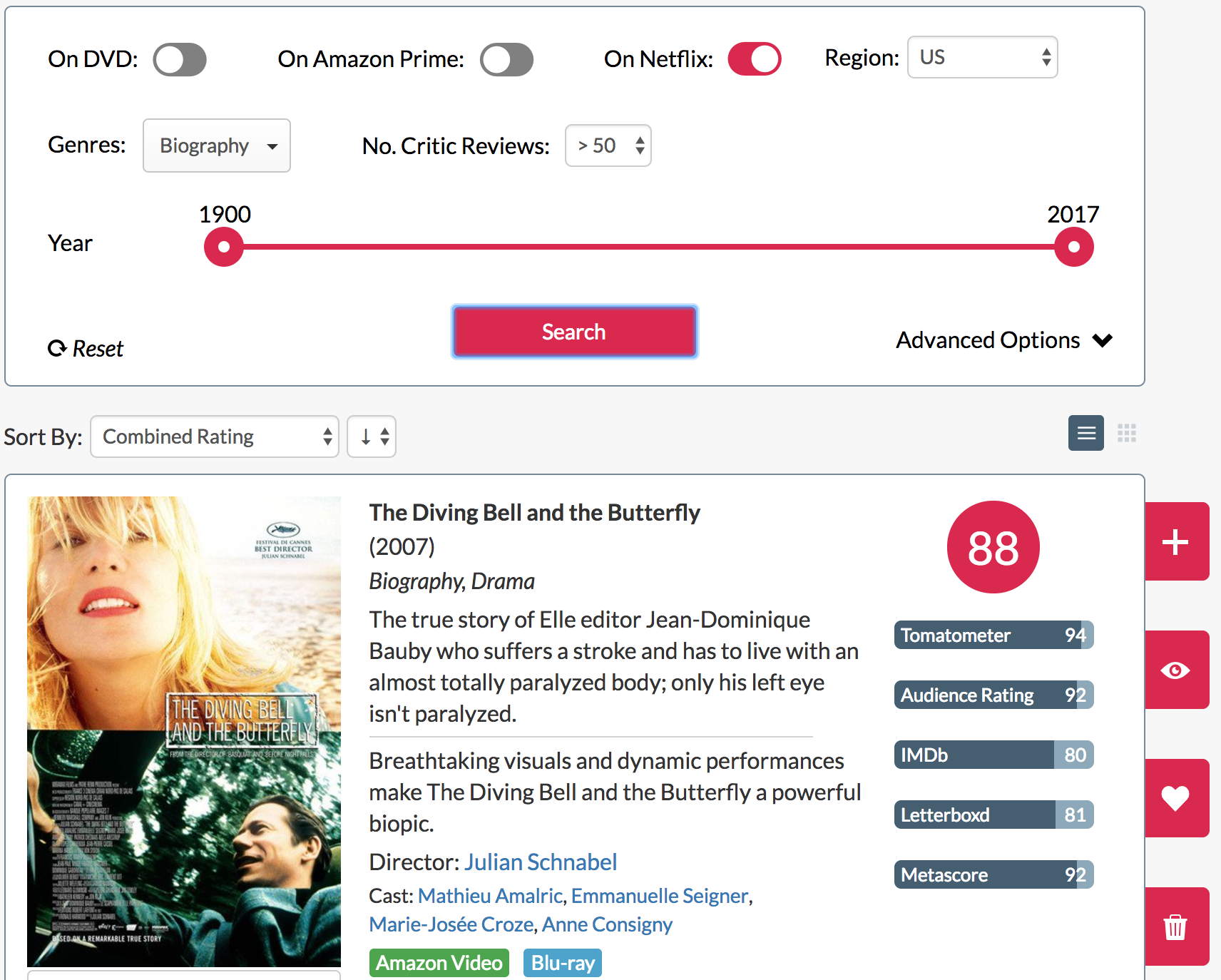 Cinesift's front page opens with the highest-rated movies, combining reviews with availability. Unsurprisingly, The Godfather is number one. You don't need a website to tell you The Godfather is both good and very popular, but Cinesift, fortunately, goes a lot further than that. You can sort the results by genre, release date, and number of reviews from professional critics. So, if you're into 1980s sci-fi movies and you only have access to Netflix, Cinescore will quickly inform you that E.T. is available.
READ MORE:
The database is still in progress, so it's not exactly flawless yet. After some brief browsing, it's clear that some categories are empty or only yield one or two results. But thanks to the input of helpful redditors, there are several significant improvements in the works.
H/T Reddit