The Canelo Alvarez vs. Daniel Jacobs matchup is the most-hyped fight of 2019, and the results of the middleweight clash will reverberate for months—if not years.
Alvarez is the most popular fighter in North America and has been billed as one of the top reasons to subscribe in the first place to DAZN, the new sports service that will exclusively host the live stream of the fight. Jacobs is a cancer survivor and former 160-pound titlist, and he represents a real threat to Alvarez and the $365 million deal he signed with DAZN last year.
If you've previously signed up for DAZN, this bout is probably a major reason why. Here's all you need to know to live stream the Canelo vs. Jacobs fight on DAZN.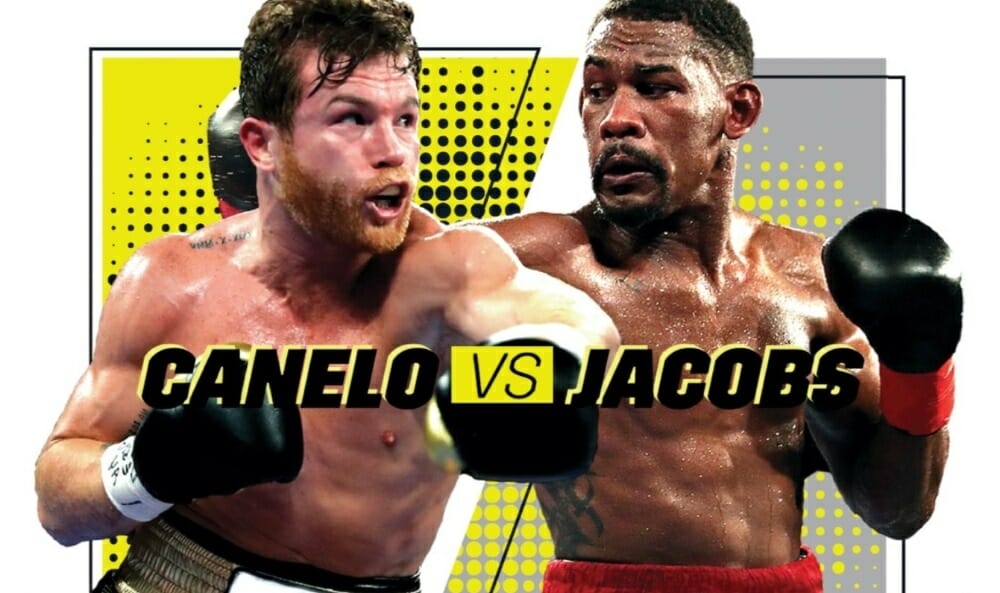 Canelo Alvarez vs. Daniel Jacobs
When: 9pm ET for the main card on Saturday, May 4
Where: T-Mobile Arena in Las Vegas
Streaming: DAZN
Cost: $19.99 per month or $99.99 for one year
If you live in the U.S., the only way to legally watch Canelo vs. Jacobs is to stream it on DAZN. In the past, you'd have to pay at least $70 for a PPV telecast to Alvarez. But since signing his 11-fight deal with the streaming service, you can now watch him for $99.99 if you commit to a full year (or you can pay $19.99 per month). Yes, DAZN recently got rid of its one-month free trial—one of the best deals in streaming—but, as Alvarez will prove, a subscription is a must-have if you're a sports fan.
DAZN has been streaming in the U.S. since last September, and it's a been a boon for boxing and MMA fans. DAZN streams more than 100 fight cards a year, and it's the exclusive home of Alvarez, Anthony Joshua, and Gennady Golovkin, three of the most popular boxers in the world. It's trying to kill the longtime boxing PPV model, and with fights like Alvarez vs. Jacobs, that goal might have a chance to come to fruition.
DAZN works with Roku, Apple TV, Amazon Fire Stick and Fire TV, Xbox One, PlayStation 4, and both iOS and Android phones. All you have to do is download the DAZN app and log-in with your subscription credentials. You can also stream via computer browsers Chrome, Firefox, Safari, Edge, Internet Explorer, and Opera.
If you're not interested in using your computer or mobile device to watch, Canelo vs. Jacobs is also available in select movie theaters in the U.S. Click here to see which theaters are offering it in your zip code.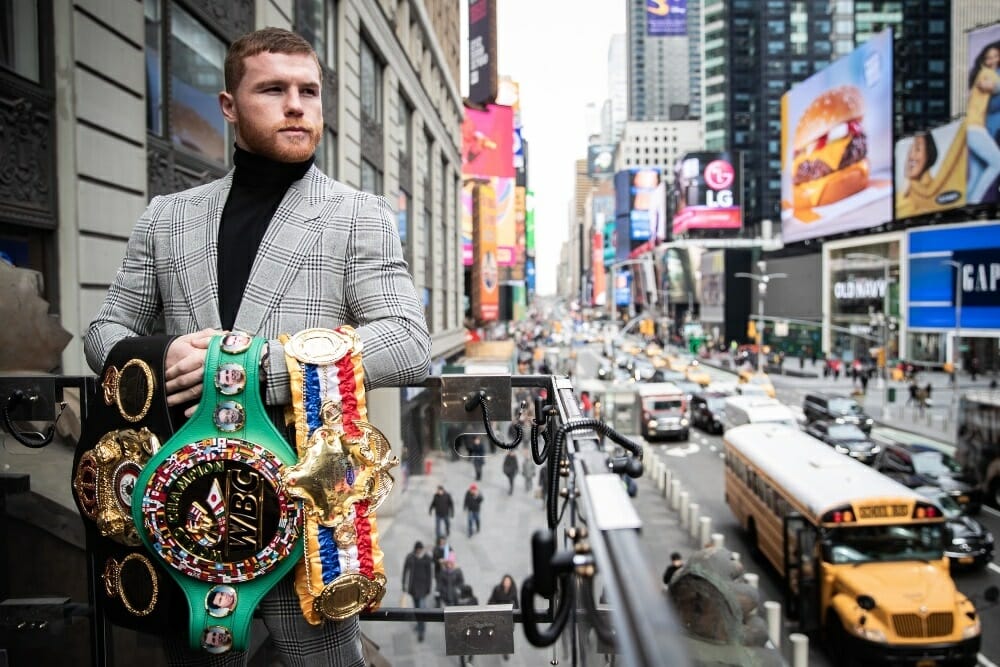 Canelo vs. Jacobs: Why it matters
After two bruising fights with Gennady Golovkin and a walkover win versus the underwhelming Rocky Fielding last December, Canelo Alvarez (51-1, 35 knockouts) returns to the ring to face one of the most dangerous 160-pounders in the world. Jacobs fought off bone cancer earlier this decade and went on to win a championship belt, making him one of the most inspiring stories in boxing. Now, Jacobs (35-2, 29 KOs) is looking for the biggest victory of his career.
"We come from a neighborhood that defines you in surviving, being strong, taking no short, and this is how Danny has basically been living his life," Jacobs' trainer Andre Rozier. "And when there's a conflict that he has to face, he rises to the occasion. He's been places that none of us ever will and—I pray—not have to visit, but he has been very successful in his battle. When you fight the hardest fight that you ever can fight in your life, I'm sorry to say but these events don't add up. Danny has been through the worst that anybody could be through. This is just common fodder and Danny is going to once again rise to the occasion."
There's no doubt Jacobs' will is impressive. Though he lost to Golovkin in 2017, he rose from a knockdown in the fourth round that would have stopped most boxers and nearly won the fight. But are his skills on par with those of Alvarez?
"What I know is that I have the physical advantages, and I look forward to using my physical advantage—my reach, height, range, and being that I also have speed, power, ring IQ, as well," Jacobs said. "That's what I feel like is going to make me victorious."
Naturally, Alvarez—who is a -500 favorite, meaning you'd have to bet $500 to win $100—has a different take. In his two fights against the then-undefeated Golovkin, he recorded a draw and a victory (though I thought Alvarez lost both bouts), and at 28 years old, he's become one of the top-five fighters on the planet.
"I believe Jacobs has a unique style because he's a very complete fighter," Alvarez said. "He can box, punch; he's tall and agile. I fought all the styles out there, and I believe at my level with my experience, you put it all together. No matter what's in front of me, I can adapt and overcome."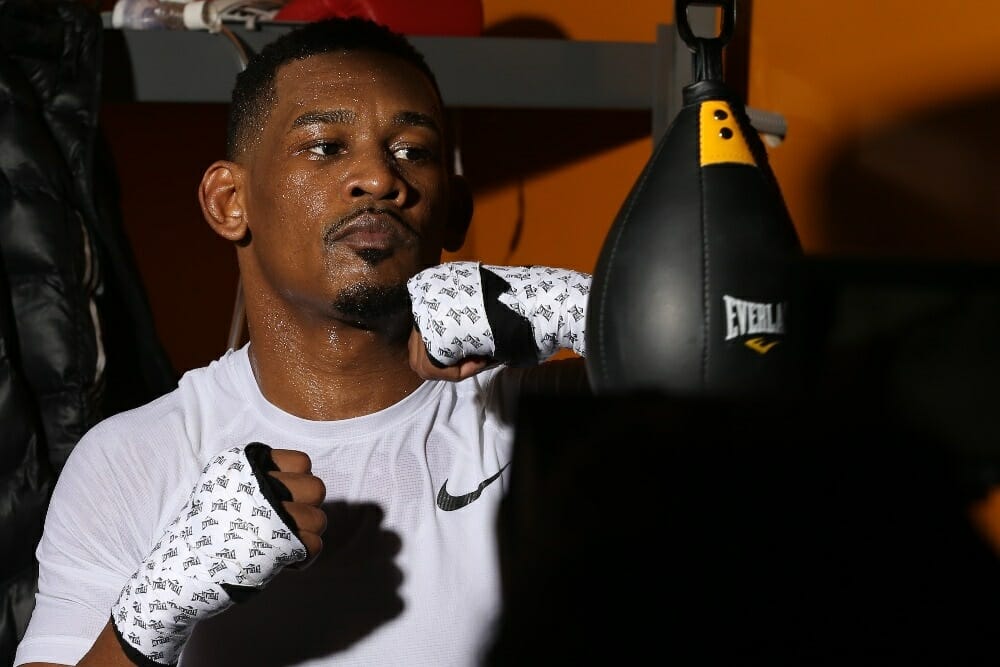 Canelo vs. Jacobs live stream schedule
Canelo Alvarez vs. Daniel Jacobs
Vergil Ortiz Jr. vs. Mauricio Herrera
Joseph Diaz Jr. vs. Freddy Fonseca, 12 rounds
Sadam Ali vs. Anthony Young
Lamont Roach Jr. vs. Jonathan Oquendo
John Ryder vs. Bilal Akkawy
Aram Avagyan vs. Francisco Esparza
Alexis Espino vs. Billy Wagner
For a year-round sports fix, sign up here to receive our weekly boxing newsletter. You'll hear about all the biggest fights and best knockouts from the Daily Dot's streaming sports guru Josh Katzowitz.
The Daily Dot may receive a payment in connection with purchases of products or services featured in this article. Click here to learn more.