What's your favorite photobomb? Rapper Tyler, the Creator's bare chest in the background of a shot taken of Donald Trump and an afro'd rapper named Taco?
No kidding, mine too!
On location at NBC's 30 Rockefeller Plaza for a taping of Late Night With Jimmy Fallon yesterday, the villainous real estate mogul and notable Twitter grinch posed for a photograph with the Odd Future rapper, his enthusiastic thumbs-up indicating that he had no idea the merry prankster Tyler was rubbing himself suggestively right behind them.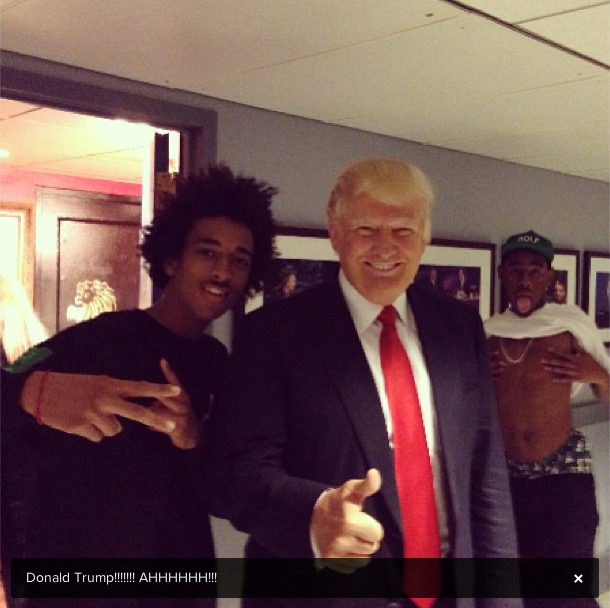 The photo went bonkers on Twitter and Instagram, where it's received 29,000 likes. 
Trump has since responded to the chaos, writing that he was "photo bombed" yesterday "by a wise guy" when he left Jimmy's set. 

Never even saw him! Tyler, you sneaky dude, you!
Photo via YungTaco/Instagram