With hundreds of millions of tweets per day, it's impossible to follow everything happening on Twitter. Every Friday, the Daily Dot rounds up notable Twitter news and stories from the past week—in 140 characters or fewer.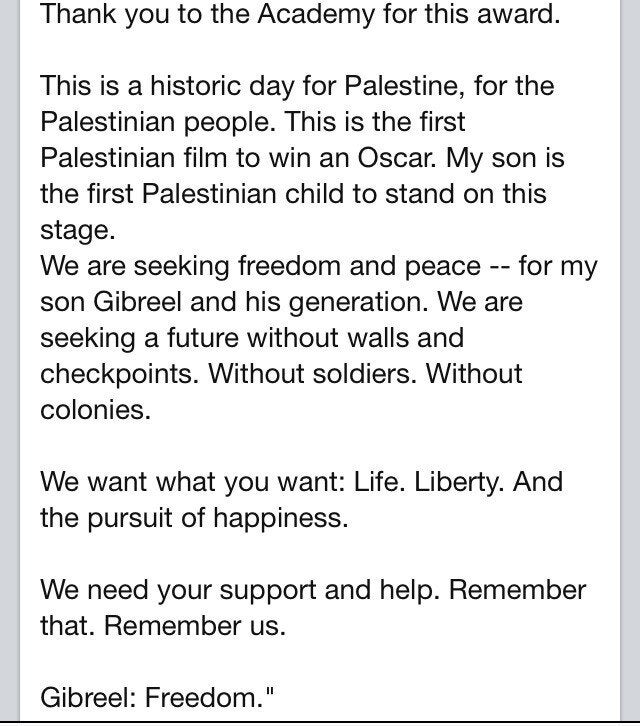 A soccer player left Twitter after calling an "Irish rebel anthem" his favorite song.
 
A Republican claimed President Obama supporters spammed members of Congress with pro-gun control messages using dummy accounts.
 
Astronaut Chris Hadfield's mother-in-law sent her first Twitter message to him this week.
 
Ronan Farrow, son of Woody Allen and Mia Farrow, waxed lyrical on who his ideal director dad would be.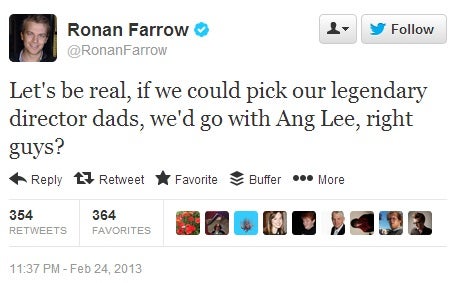 Saudi's are sharing confessions about their lives anonymously through a collaborative account.
 
The Syrian Electronic Army took over the Facebook and Twitter accounts of the non-profit Qatar Foundation.
 
Seth MacFarlane is never, ever getting back together with the Oscars.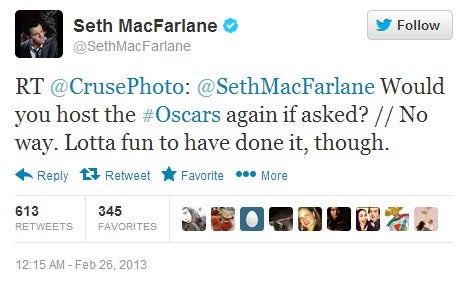 The week's best new users: Saudi Crown Prince Salman is a notable newcomer this week, as are actor Emile Hirsch and wrestler Triple H.
Photo of the week: Johnny Cash would have been 81 this week. His daughter Rosanne marked the occasion by sharing an old photo of them together. (@rosannecash)