After Prince Harry and Meghan Markle urged people to vote in the upcoming U.S. election in a TV appearance for Time magazine, one reporter felt the need to ask President Donald Trump what he thought about it. Trump responded by saying he was "not a fan" of Markle and that he wishes "a lot of luck to Harry because he's going to need it."
The internet's response to the entire situation has been mixed. The die-hard Meghan haters, a group that has a lot of crossover with Trump fans, are busy crowing over the president's insult at both Markle and her marriage.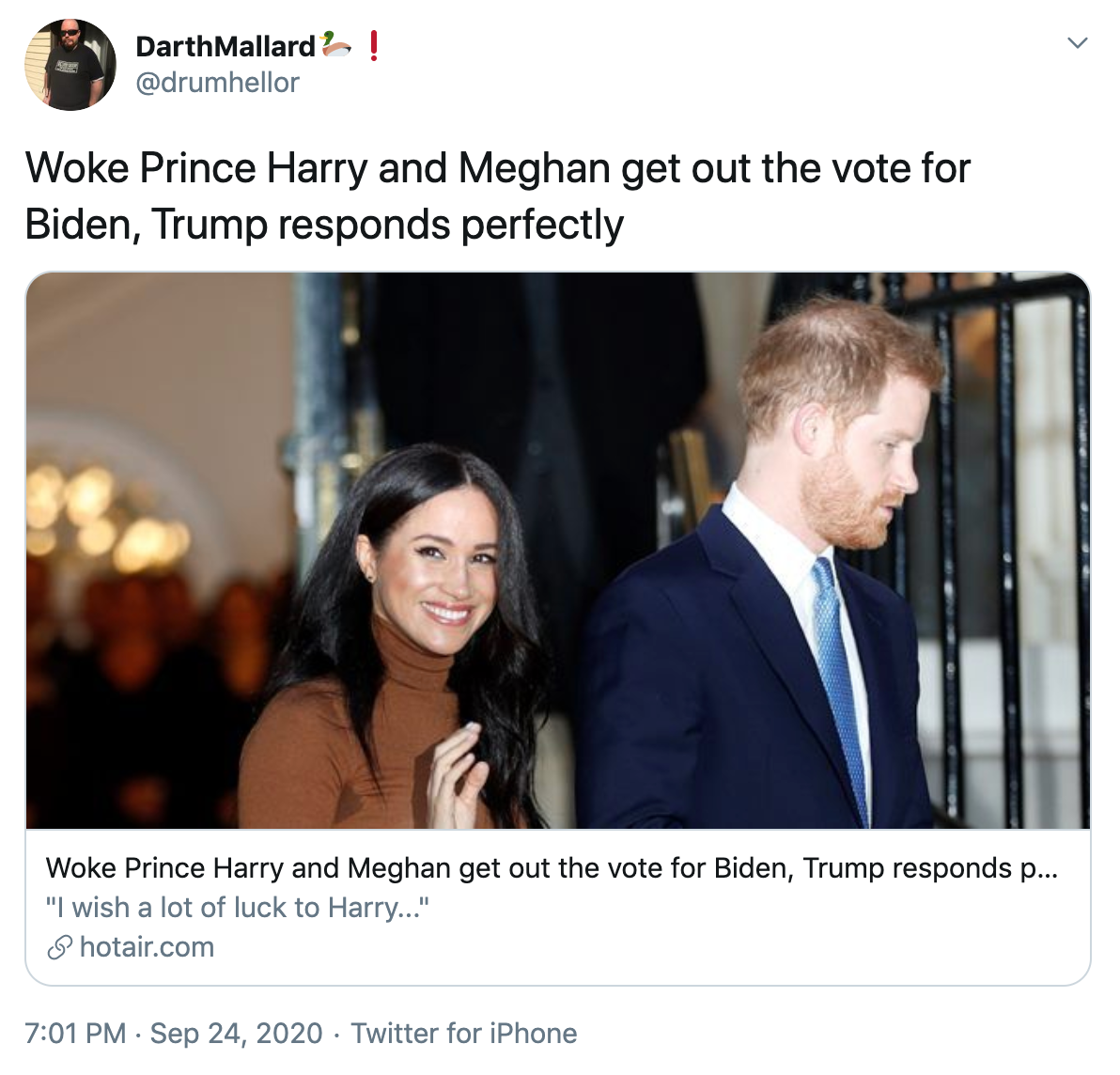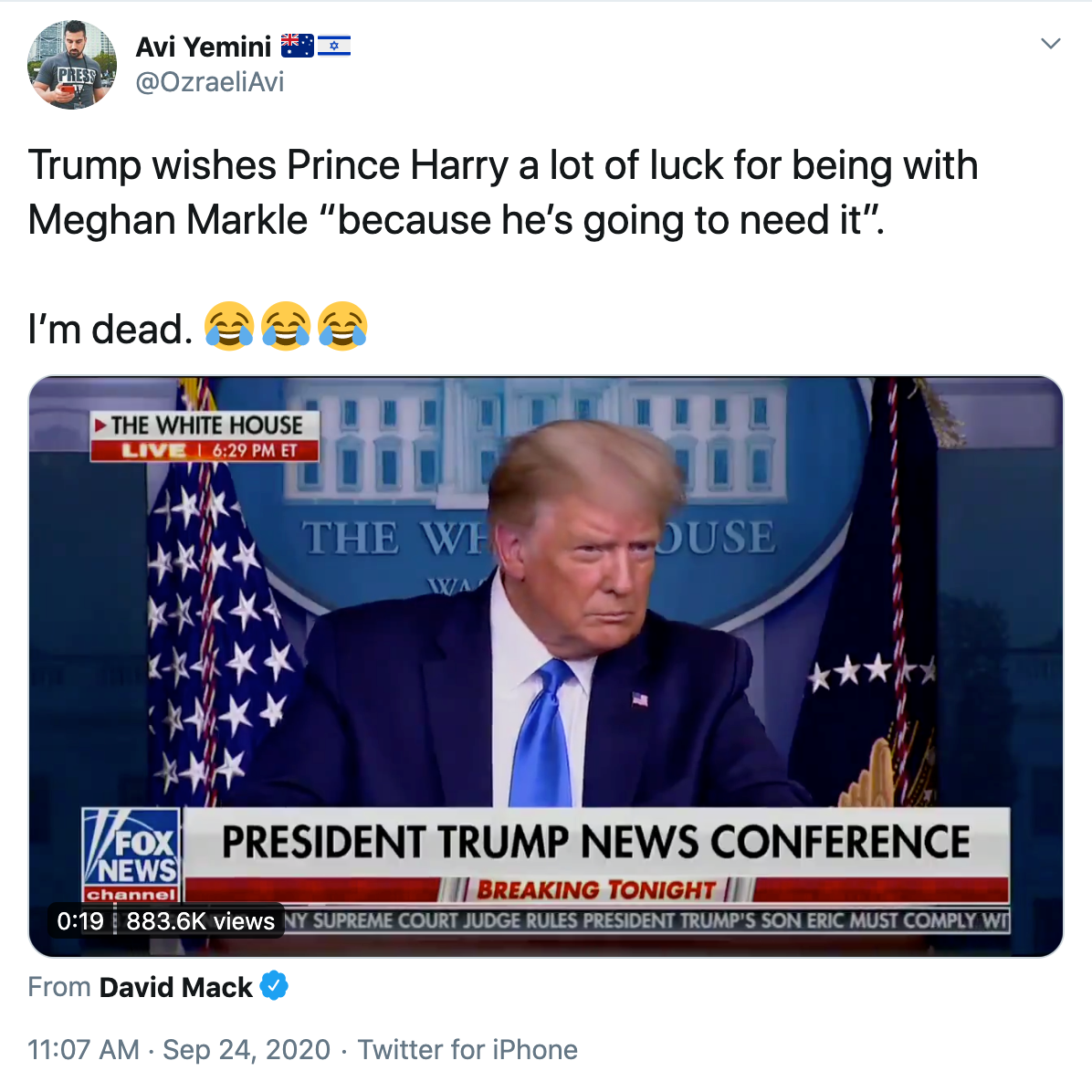 Others are complaining that Harry and Meghan making any kind of statement on U.S. politics is unacceptable behavior for British royals, who are generally supposed to remain neutral on these matters.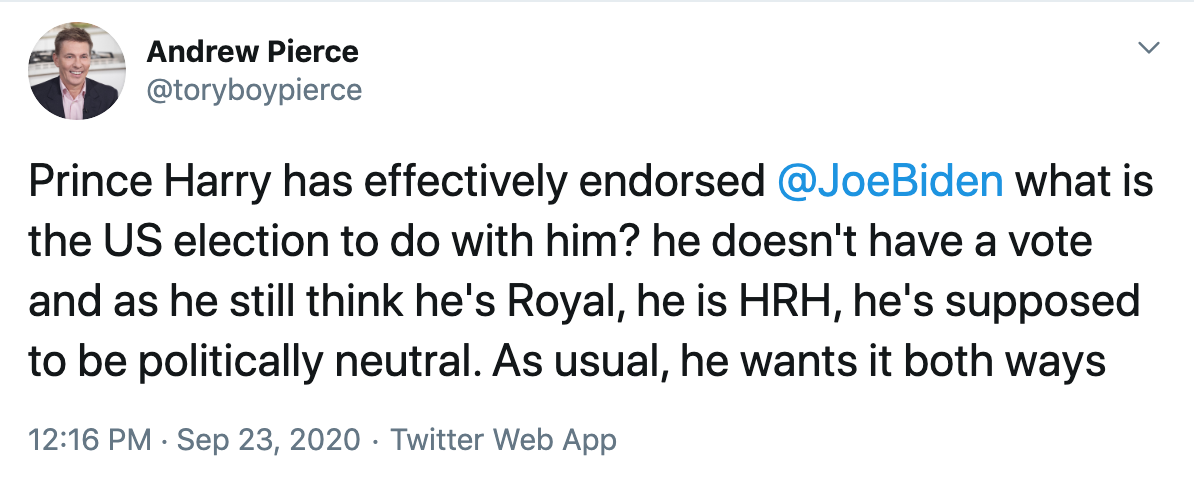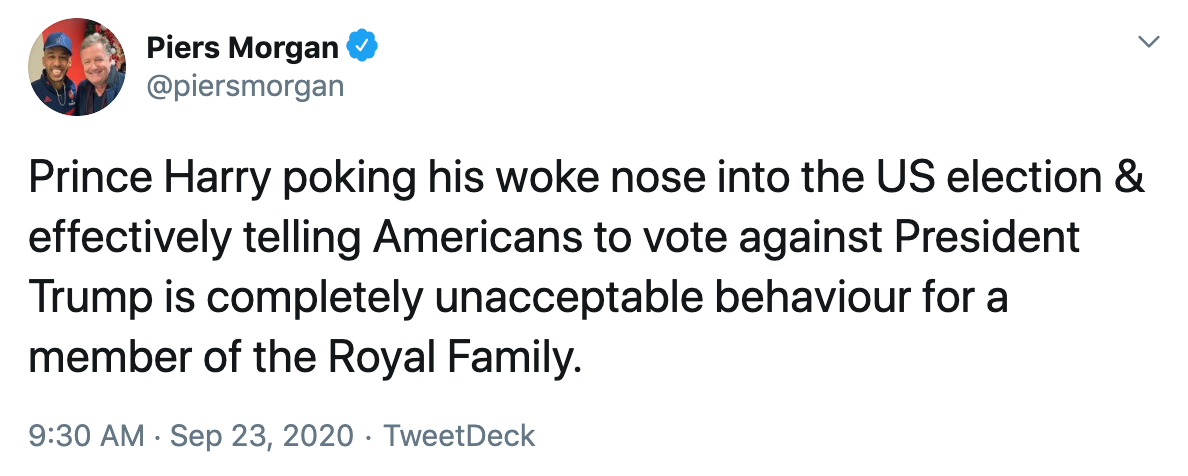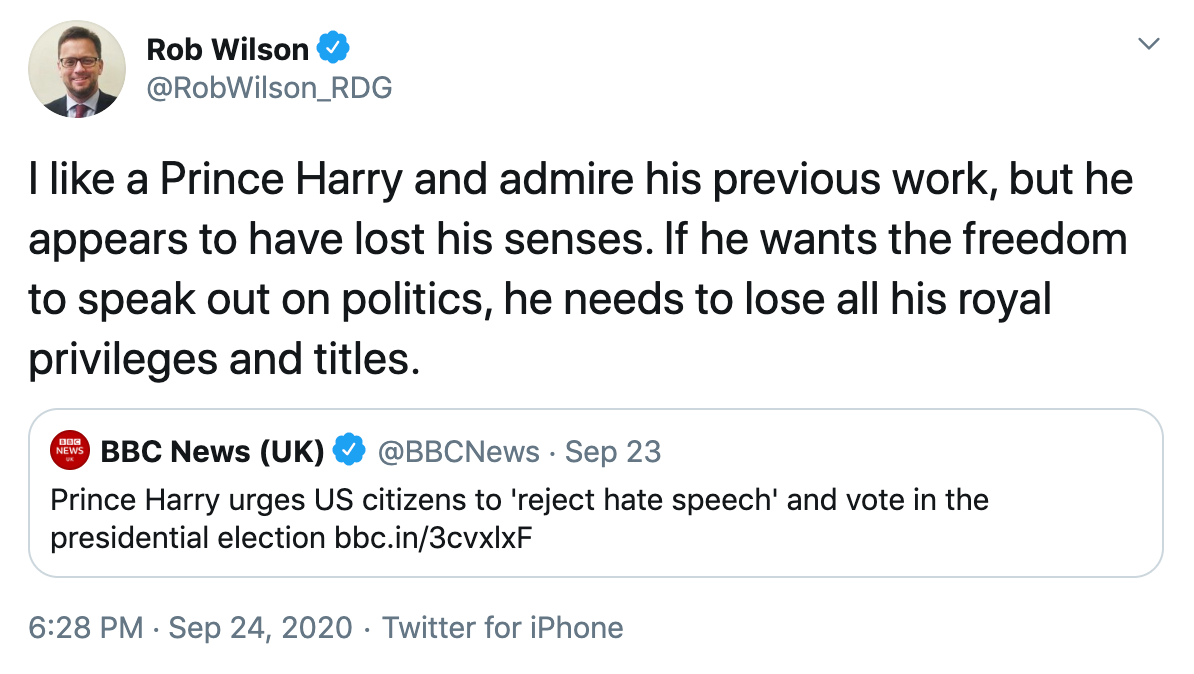 More people pointed out that neither Harry nor Meghan specified who they thought people should vote for. As always, much of the backlash against her has been racist.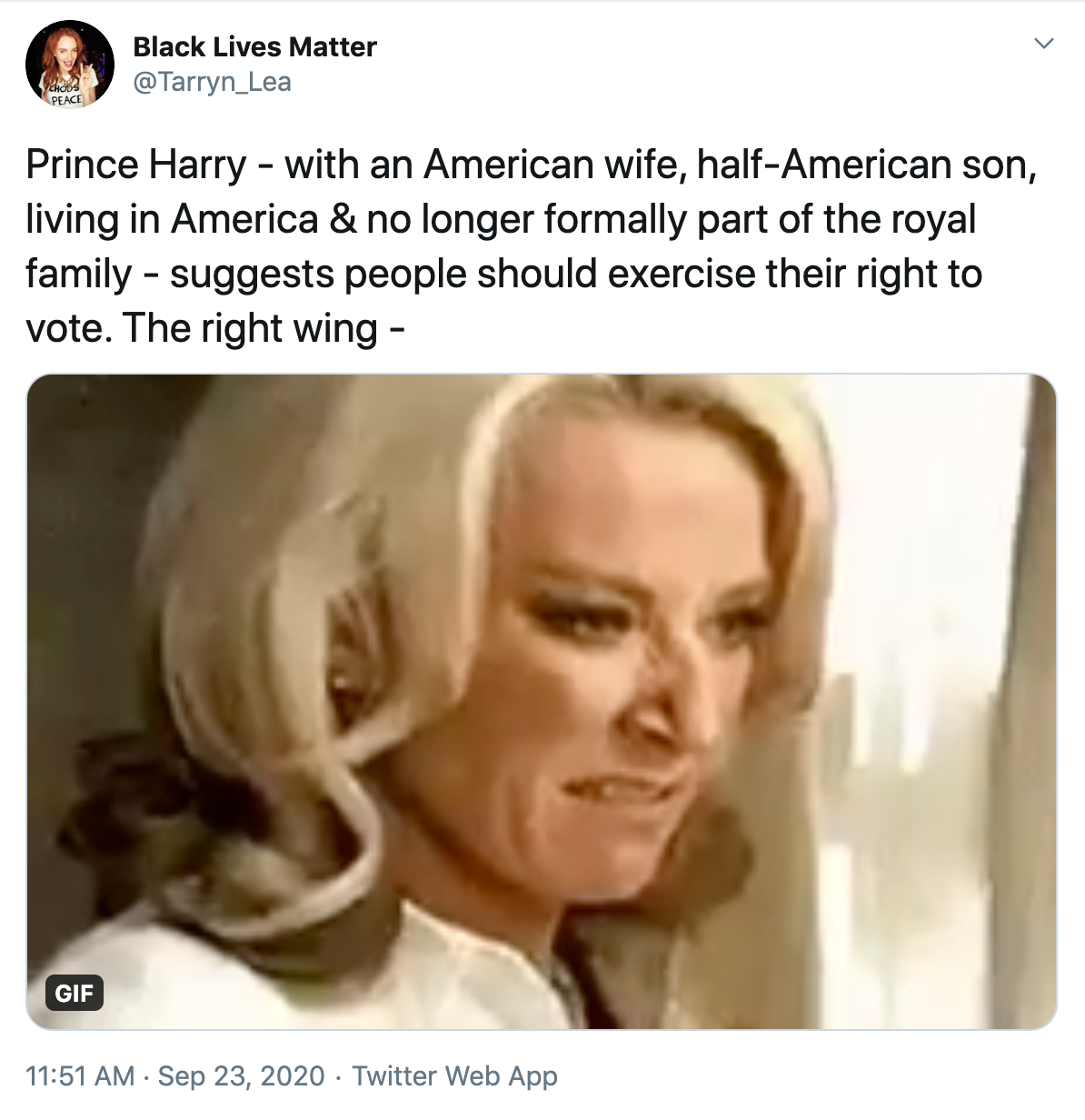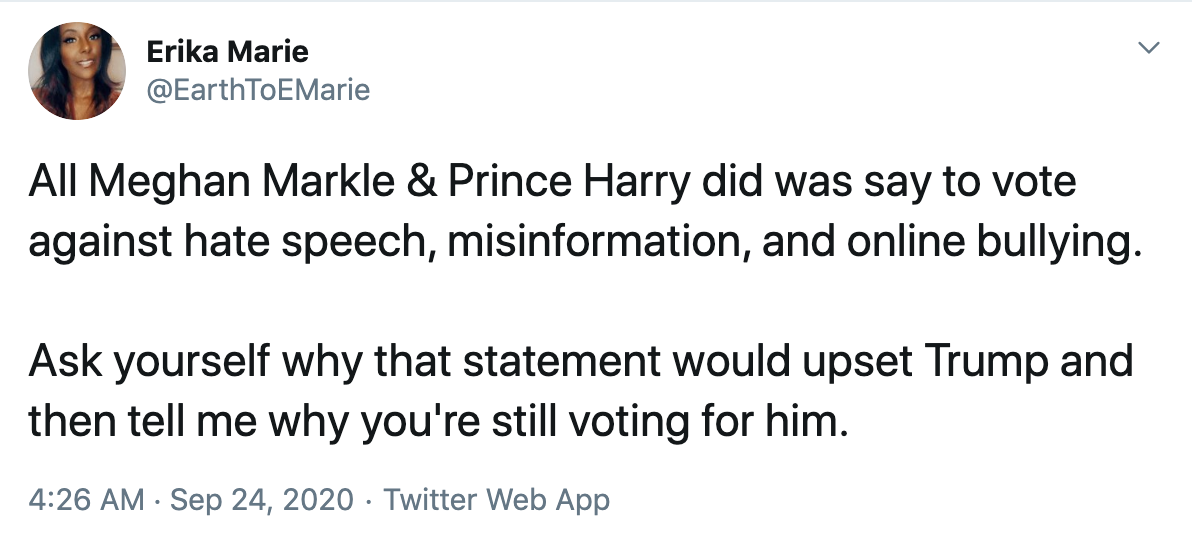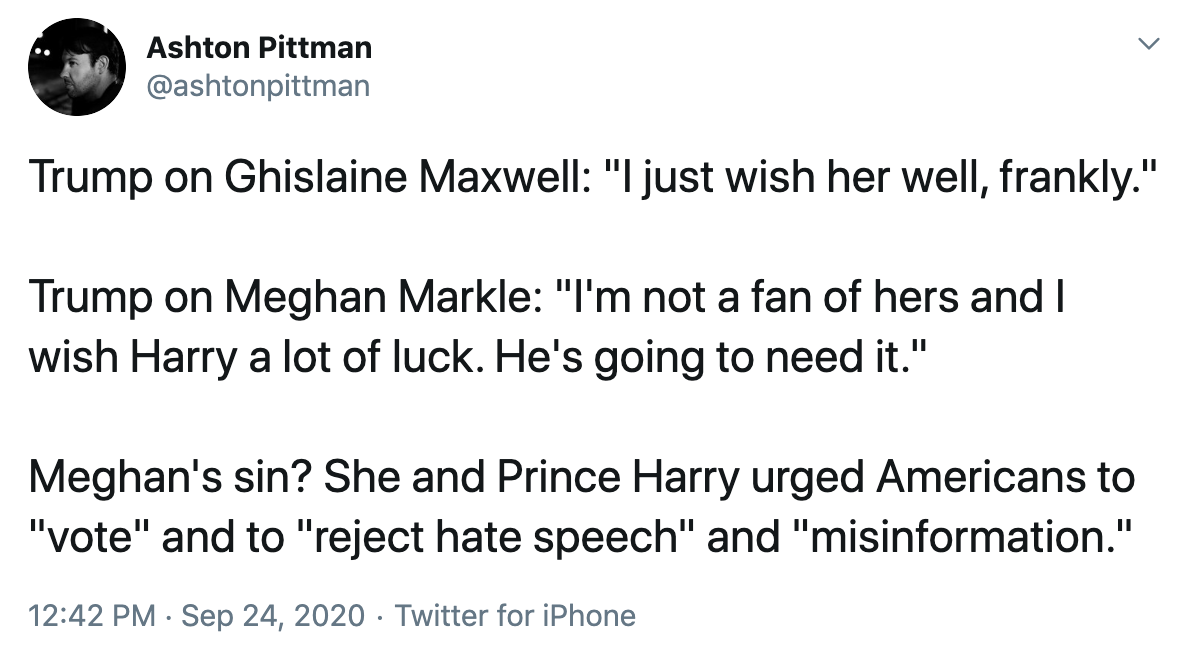 Meanwhile, many are disgusted with the reporter and the press coverage that followed for even bringing the topic up when there are so many other more serious issues going on. The issues around mail-in ballots and the mass sterilizations being carried out in ICE camps were all mentioned as matters that should be of a higher priority.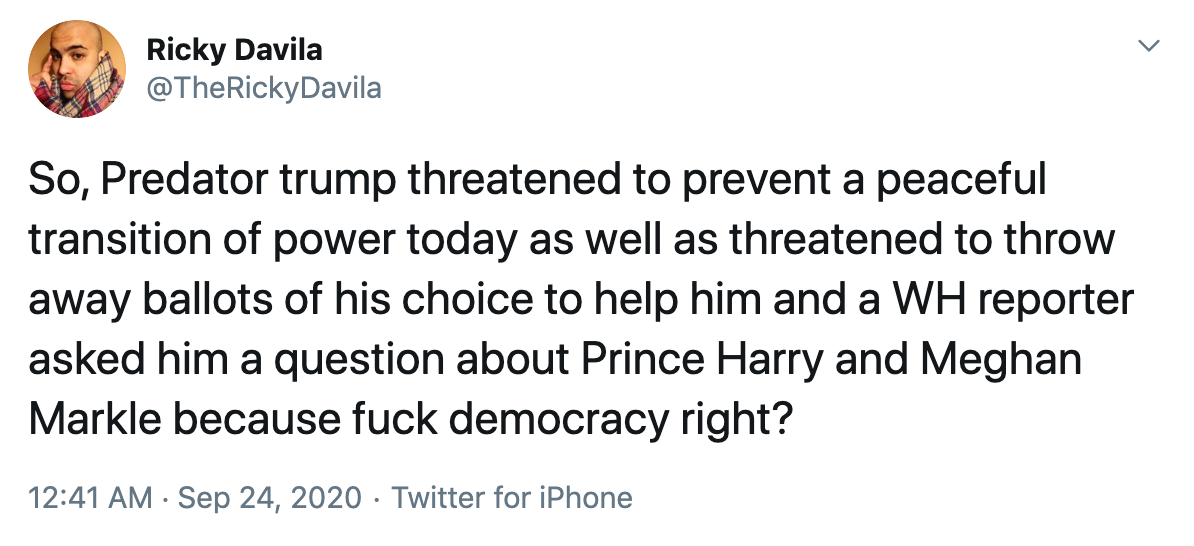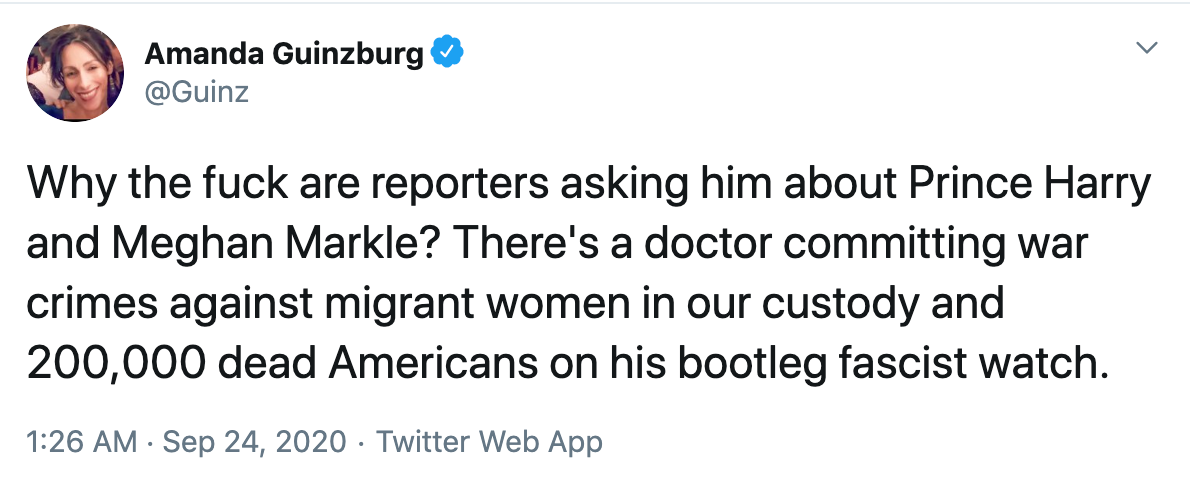 Buckingham Palace has issued its own response to Harry and Meghan's video statement, distancing themselves from the pair by saying that "We would not comment. The Duke is not a working member of the Royal Family and any comments he makes are made in a personal capacity."