What gets posted to TikTok exists in perpetuity, and a TikToker is now apologizing for a since-deleted video that critics say romanticized police brutality.
Months ago, TikToker Elijah Fang (@lijahfang) uploaded a point-of-view video with the caption, "POV: I was killed by a cop who got scared and accidentally fired. Now he's raising my son and I watch over them."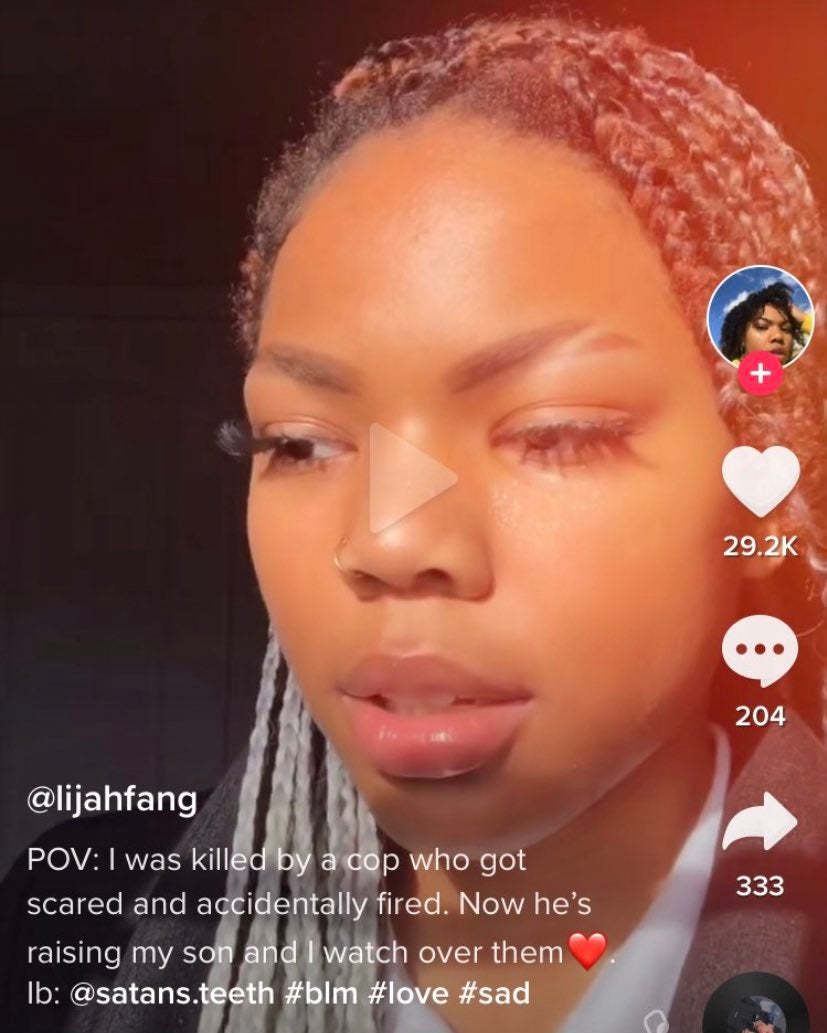 Unsurprisingly, the video infuriated a lot of viewers, a fact not lost on Fang. She deleted the video "6-7 months ago" according to her TikTok bio, but she caught a new wave of Twitter backlash over the weekend when a screenshot of the video went viral.
The fresh criticism prompted Fang—who has 50,000 TikTok followers—to post two videos on Sunday explaining her headspace at the time of making the POV cop video and why she chose to delete it.
"OK so first off, I took that video down for a reason," Fang said in the first video. "In light of everything that's been going on, and in light of things that have been happening for centuries before I even understood the context of the video I was making, I realized that it wasn't appropriate."
Fang said she deleted the video before it began circulating on Twitter because she "already realized that it was a stupid video."
"So this isn't even an apology, it's a 'you guys are here late,'" she added.
That explanation didn't satisfy everybody, and one TikTok user asked, "What the hell was the intent in the first place? Clarify that maybe because idk any context that would make the pov okay?"
"I think at the time I had just wanted to make a point of view that was—I don't want to say it was positive, 'cause obviously someone's son dying is not positive—but something with positivity in it," Fang said in her second video, made in response to that question. "But I didn't realize that cops don't necessarily deserve that positivity or that different perspective or outlook."
After "educating herself," Fang said she realized how "dangerous" and "hurtful to our community" her POV TikTok could be, hence her decision to delete it. She also amended her stance from her previous video and apologized for the harm she caused.
"I know I said I wasn't gonna make this an apology video, but I really am sorry to anyone who has been hurt by this video that has been resurfacing," she said. "That is not how I think or what I represent."
---
Today's top stories