Like many broad swaths of culture, fashion is highly subjective from one individual or generation to the next. But every now and then comes along a fashion trend that is so unarguably stupid, pretty much everyone can get on board with a collective "Huh?"
Ladies and gentlemen, I present you with these upside down jean shorts, which was pointed out on Twitter by Bloomberg luxury reporter Kim Bhasin. They also come in a full jean, which might only be slightly less ridiculous than the shorts?
I'm so sorry but you must see these. pic.twitter.com/gMSQKFJjlp

— Kim Bhasin (@KimBhasin) July 13, 2018
This isn't the first time anyone has tried to put a fun "spin" on the way human beings are supposed to wear jeans. Some of you may remember the early 1990s hip-hop duo Kriss Kross (R.I.P. Mac Daddy), who popularized wearing jeans backward.
Of course, the beauty of that fashion trend was that you could just find any old pair of jeans and put them on backward and, voilà: instant early '90s fashionista. These "upside down" jeans, on the other hand, will set you back $385-$495—depending on how much upside down fabric you want covering your legs.
The shorts are $385. https://t.co/knhaqnYdvl

The pants are $495.https://t.co/wStumIvC6c

— Kim Bhasin (@KimBhasin) July 13, 2018
The look comes from the fashion retailer CIE, which has playfully named the fashion line after characters in Stranger Things, because—get it? The "upside down." The different styles come in Nancy, Will, Mike, Maxine, Lucas, and El, ostensibly short for Eleven.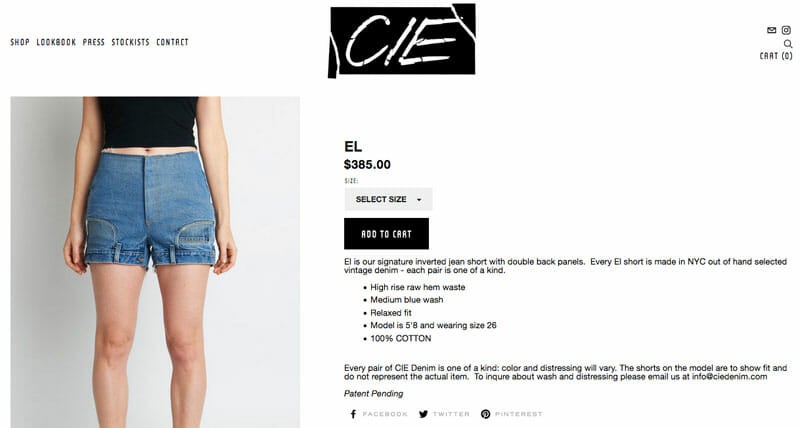 The "Will" is its "original inverted high-rise jean" which features "belt loops that wrap around the ankle, back pockets up the calf and a waistband made from the original ankle hem." All of the styles are made in New York City "out of hand selected vintage denim," and each pair is said to be one of a kind.
Worth it for a quirky style based on a current pop culture phenomenon which will probably already be out of style by the time it arrives at your doorstep? Who are we to say? After all, a fool and his money, something something.
H/T Buzzfeed