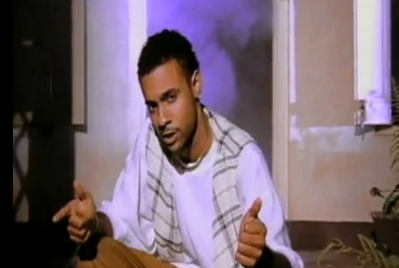 Despite Wikipedia claims to the contrary, lyrical lover and hip hop star Shaggy is not dead.
On Wednesday, an anonymous Wikipedia user appended this tidbit of information to the free encyclopedia's article Shaggy:
"He has been reported as deceased on Janury 23, 2013 by Ronald Reagan UCLA Medical Center in Los Angeles, California. Reason of death has been specified as fatal injury on the liver caused in a bar fight."
Through a representative, Shaggy told celebrity gossip site TMZ he is actually very much alive. "[Shaggy] is like a cat with 9 lives," the rep said. "But I can happily report that he's alive and kicking and in the same building as me right now as we speak."
It's not the first time Shaggy has died on the Internet. In April of last year, the hashtag #RIPShaggy briefly trended on Twitter. Other celebrities who have suffered a similar fate include Charlie Sheen, Usher, and Bill Cosby.
Correction: This story originally misidentified Wikipedia user FedeMonty as the vandal. 
Photo via YouTube