You can now add a slice of yourself to your morning routine.
The Vermont Novelty Toaster Corporation is now catering to all of your selfie needs and offering a service which allows you to order pieces of toast with a photo of yourself on them. Around since 2010, it started printing logos on toast and expanded to faces, including making "Jesus toast" less of an anomaly and more of a novelty.
But now your toast can be more personalized in the morning. For just $75 a slice, you can send in a high resolution photograph of you or your pet (or anyone), and soon enough you'll have a slice created by lightly grilling the bread while the image outline is burnt at a higher temperature in order to make a darker tone. The other side of the bread looks like regular toast.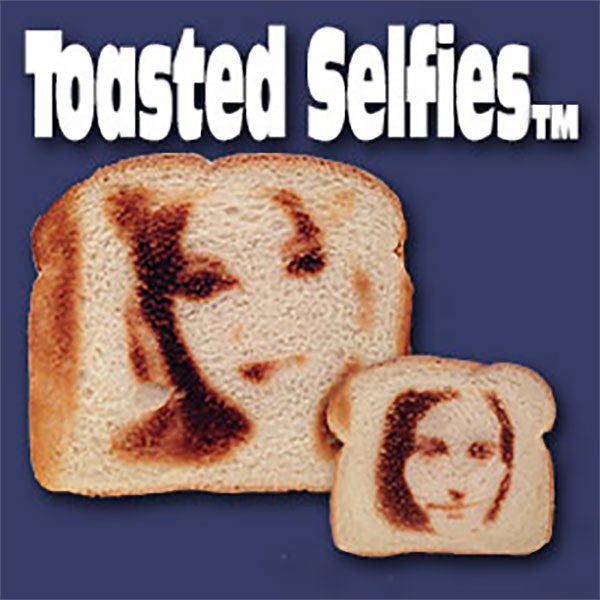 Photo via Toasted Selfies
Personalized toast isn't exactly a new thing, but as Vermont Novelty Toaster Corporation President Galen Dively explained, now "you don't have to be famous or Jesus to have your face on toast."
"This is a first in the novelty toaster world," Dively said. "Before, setup fees and large minimums effectively limited personalized toasters to larger companies, corporations and individuals with deep pockets. We are creating a whole new market; personalized impressions on toast available to all."
Of course, if you want to stick with the classic Christ masterpiece, those are still available.
There's no telling how fresh your toast will be after it's shipped (the store does sell frames as well), but it'll make for an interesting gift for your grandparents this Christmas.
H/T @elongreen | Photo via Joshua Kehn/Flickr (CC BY 2.0)