Wired Magazine explained to readers how to get free pizza by exploiting Reddit's most charitable forum. Reddit is not happy.
The backlash against the Conde Nast owned glossy began last week after Wired ran a series of articles under the umbrella title "The Cheat Code to Life." 
One of these "cheats" was called "Use Reddit to Get Free Pizza." It explained how people could take advantage of the subreddit r/Random_Acts_of_Pizza, a popular community where users buy pizza for those in need.
"Do be an everyman," Wired writer James McGirk wrote. "People help those who remind them of themselves, so it's better to act temporarily embarrassed than com­pletely pathetic. So: You just put your cat to sleep; you're sick of ramen. Professional beggars constantly vary their pitches—follow their lead and experiment."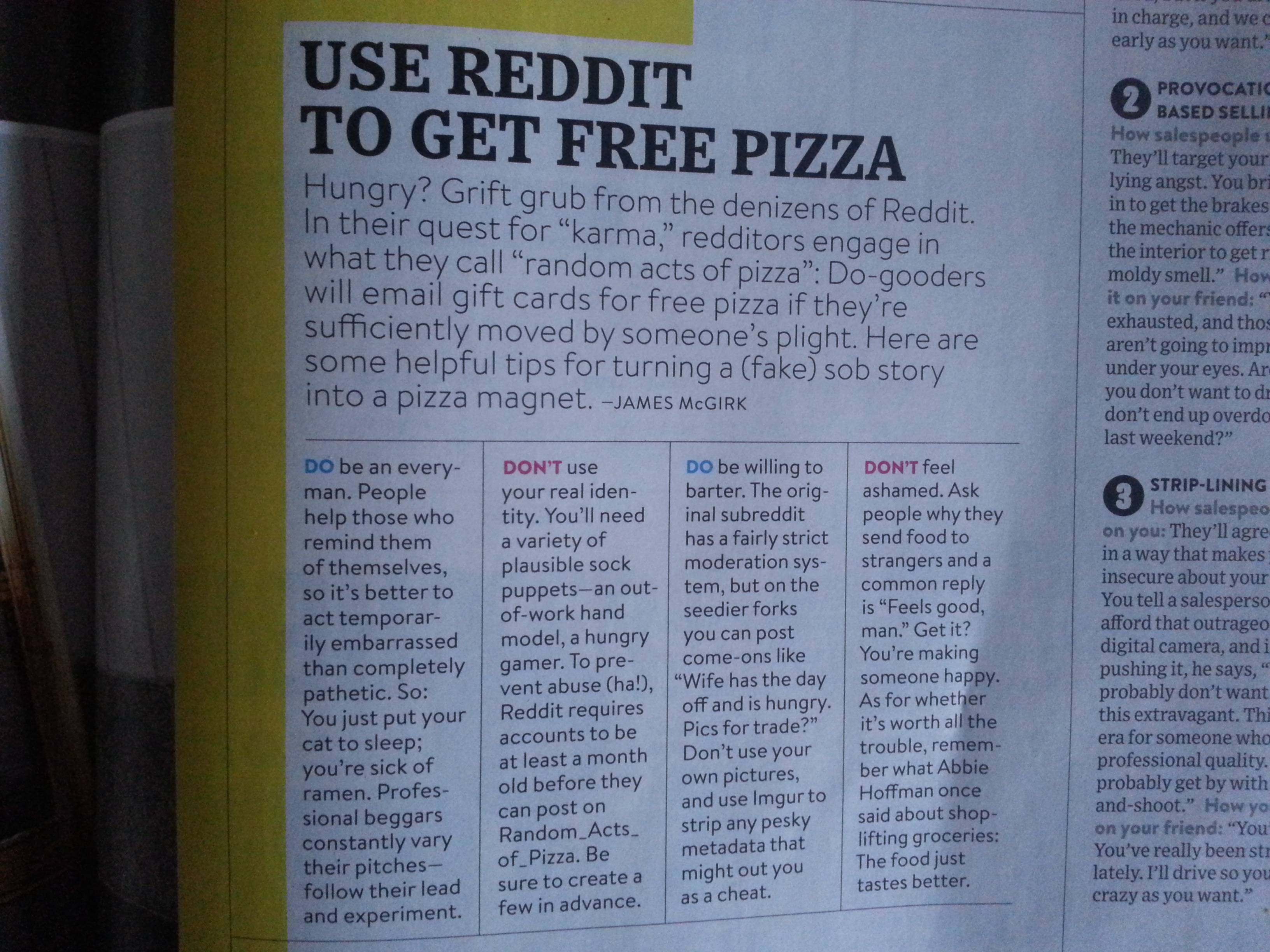 While the article may have been in jest—it does feature photos of SNL funnyman Bill Hader and a story on how to "Launch a Startup at Sea"—the Reddit community has taken the piece as an affront. All Wired articles have also been banned from "r/UpliftingNews subreddit until Wired apologizes for this," moderator Razor Sheldon told the Daily Dot. 
"It was really poor taste to provide such detail and defend it when called out," Sheldon added. 
"Just a sign of what society is coming to," pudding36 commented. "I can't believe this was published. Next month's article, how to trick people on Craigslist from casual encounters to giving you all their money for their freedom."
And even Reddit CEO Yishan Wong has laid into the magazine, which shares a building with the social news site.
Since the above photo of the magazine article reached Reddit's front page late Monday night, redditors have been sending tweets at McGirk asking him why he wrote the article. And true to Reddit form, McGirk's Twitter profile picture has been turned into a macro image.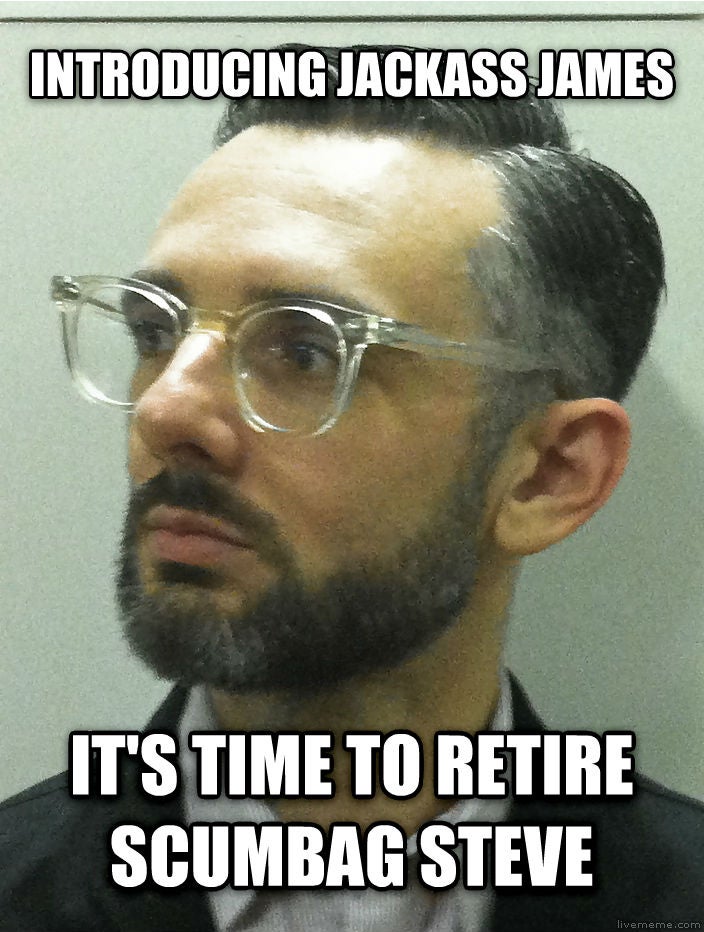 Photo by avlxyz/Flickr