Rappers & Cereal is exactly what it sounds like: Photoshopped images that pair hip-hop's greatest—and Macklemore—with some of the most popular breakfast brands found at your local grocery store. 
Despite the site being more than a year old—it was launched in April 2012—the creator behind this single-serving Tumblr has only posted a few doctored images, uploading these bizarre and brilliant collections about as often as Dr. Dre releases albums.
In order to encourage the mastermind behind "Rappers & Cereal" to up his or her Photoshop game, we've compiled our 10 favorite amalgamations and added our nomination for the likely product jingle or a fun fact about the brand.
Jay Z
You know I munch 'em, chomp 'em, gnaw 'em, eat 'em.
Kanye West
Your waiter taking too long with your damn croissants? Pour yourself a bowl of Kanye Chex. We hear this is a top seller among Hampton spouses.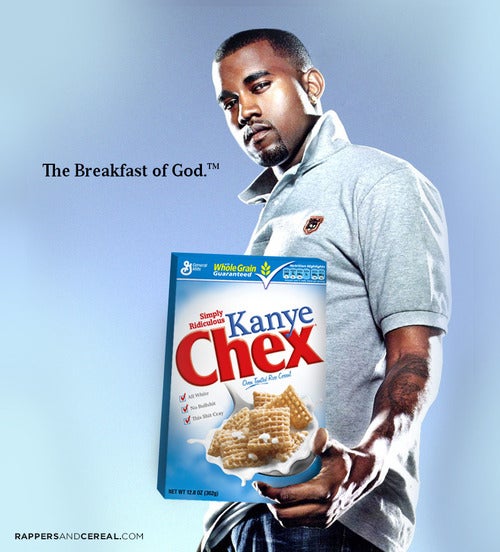 Tupac
Despite being discontinued since 1996, Corn Pacs is still one of the top selling cereals on the aisles.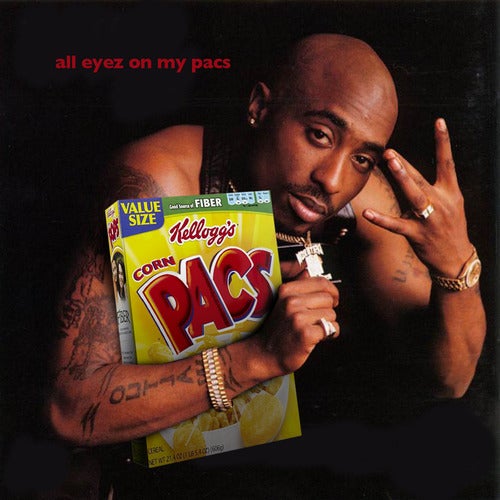 Wu-Tang Clan
Much like Wu-Tang, this cereal is for the children.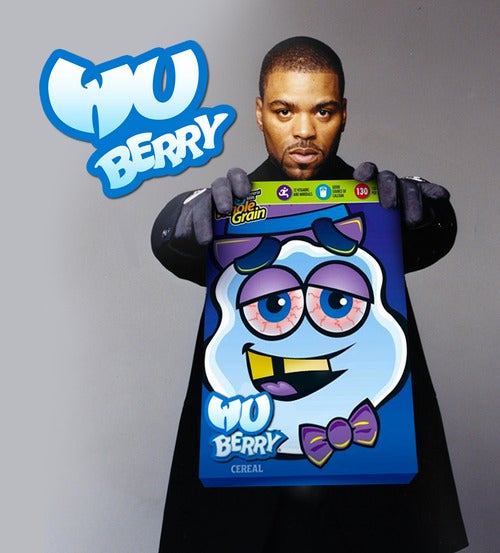 Ludacris
What in the world is in that bowl, whatchu got in that bowl?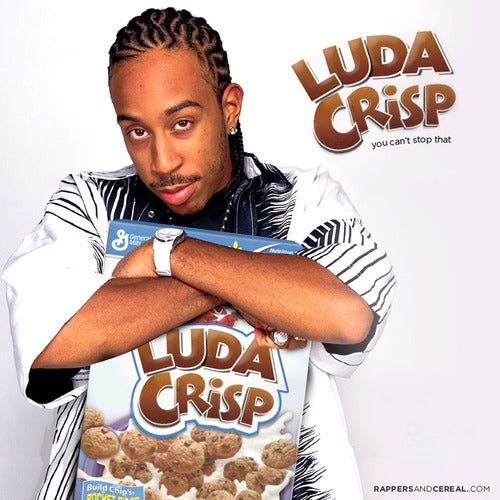 Snoop Dogg/Lion
Snoop Loops is the snack that they gave me.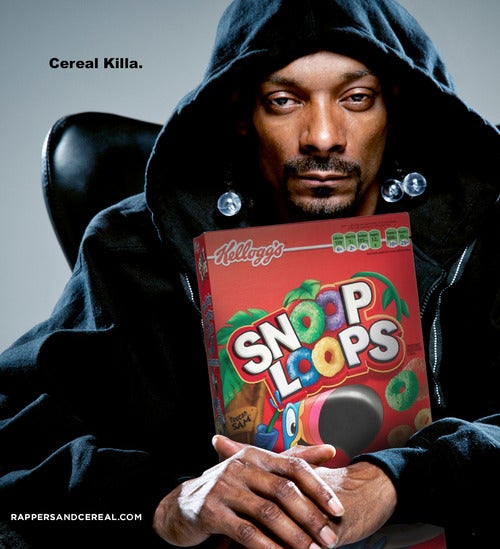 2 Chainz
We got big spoons, been graduated from knives.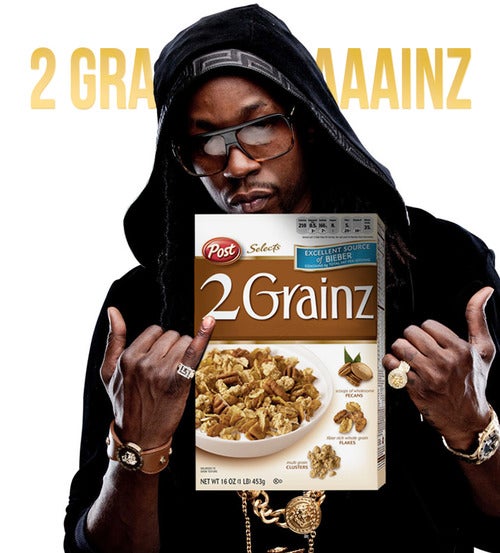 Vanilla Ice
Anything less than the best is a felony.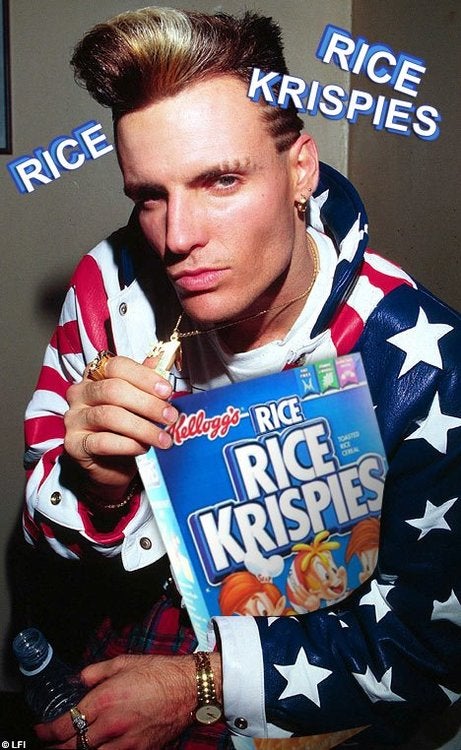 Three 6 Mafia
Sippin' on some sizzurp, sip, sippin' on some, sip.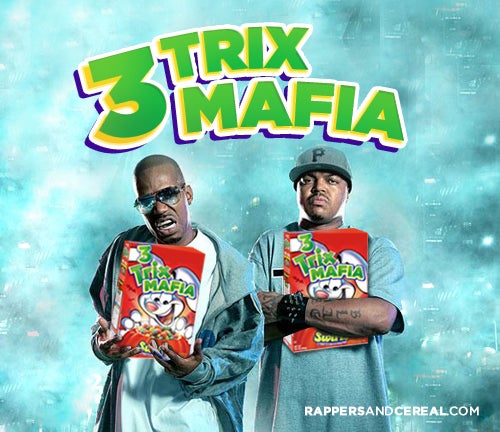 Kendrick Lamar
Charms don't kill your vibe.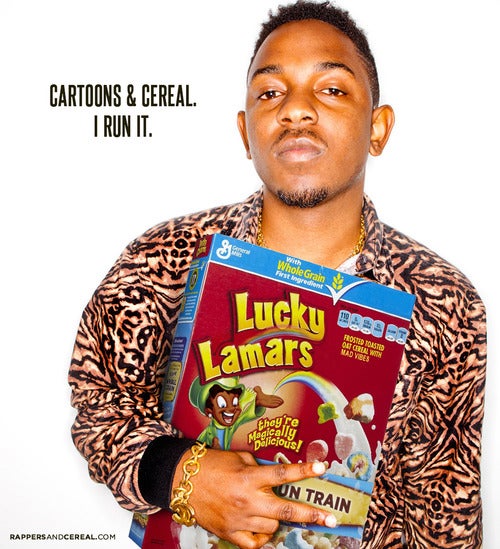 Photos via Rappers & Cereal/Tumblr