Googling online psychic services leads you to sites like Kasamba. But when you're just starting to dip your toes into the world of mysticism, figuring out what websites are scams and what's legit isn't easy–especially with a field as saturated as online readings.
As marketplace.org reports, "What was once a crime punished by execution is now a well-established part of mainstream U.S. culture. Witches have gained massive followings. The HoodWitch has over 455,000 followers on Instagram alone. And in some places "What's your astrology sign?" is as common a question as "What do you do for a living?" The occult isn't something scary or fringe anymore, it's part of our children's entertainment in books like 'Harry Potter' and movies like 'Halloweentown'."
Even celebrities and prominent social figures have become increasingly forthcoming about the spiritual guidance they receive from practicing psychics. The New York Times reports a recent survey by the Pew Research Center found 62% of Americans believe in at least one of four spiritual concepts identified as 'New Age' (like reincarnation and astrology) and 41% believe in psychics.
The downside to this rapidly evolving industry is the less than reputable sites that are hiding in the mix. Spiritual guidance is no joke, and receiving advice from a sham can be a traumatic experience. This is why we recommend Kasamba, a time tested platform that connects its members to some of the top psychics in the game. 
What is Kasamba?
If you're looking for insight from a reputable astrologer, Kasamba has got you covered. Since 1999, Kasamba's psychics have guided over three million people down their paths. Kasamba advisors offer psychic readings, tarot readings, astrology readings, and more. With over 80 resident Kasamba psychics to serve the masses, this site is a solid option for those looking to buy a reading or sell their services. Kasamba psychic reviews are available directly on the practitioner's page. You'll also find photos, a service menu, hours, how the service is conducted, and respective rates. Finding your perfect psychic match has never been easier!
Cost of Kasamba psychic services
If this is your first reading, you're probably confused about the ways people price their services. Whether you're receiving a reading in real life or online, most readers charge per minute instead of per hour. This is due to the fact that depending on the person and the answers they're looking for, readings can last anywhere from five minutes to an hour and a half.
While some rates can be as high as $30 per minute, many go as low as $5 per minute. However, when starting a session with a new advisor, Kasamba awards its members with three free minutes. Just keep in mind that taking advantage of those free minutes will be your greatest advantage in finding the right psychic for you.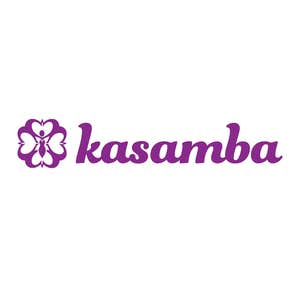 $3+/min
(regularly $5.99)
---
Benefits of using Kasamba
It's stood the test of time
Kasamba has been around since 1999 and has helped over three million members on their paths to greater spiritual success. This isn't a site that was built yesterday or in the midst of the reignited frenzy of the industry. Regardless of trends, this business is in it for the long haul. You can trust that some of the best in the business offer readings through Kasamba.
Variety of services and providers to choose from
Kasamba psychics all specialize in different areas, which makes it the perfect site for people looking for a variety of readings. There are traditional psychic readings, tarot readings, love and relationship readings, career advice readings, business horoscopes, and even past life readers available. The way they offer these readings is almost as assorted as the number of readings to choose from! Phone calls, texting, instant messaging, video calls, and emails are all viable options.
Finding a qualified reader couldn't be easier, either. The site navigation works with members in mind. Browsing by category or reading theme is so helpful it can't be understated. Kasamba organizes its psychic offerings by broad categories like Love and Relationships, Dream Analysis, and Fortune Telling. Once a theme is selected, the options are further broken down to specifics. This makes finding the perfect psychic as painless and quick as it can be. 
Exclusive content from top psychics
Aside from the base psychic offerings this site provides, Kasamba's top psychics have gotten together to provide the answers to some of the most frequently asked questions. They do so completely free of charge. Users can take a look into their basic daily, weekly, and monthly horoscopes or peruse their monthly love or career horoscope. Users can even search more broadly and indulge in zodiac love compatibility.
There is also a list of the best Kasamba psychics reviews, so potential clients can delve deeper with someone they know is associated with the site for the right reasons.
Features Kasamba can improve on
Finding the perfect match can be discouraging
A lot of trial and error will go into finding the perfect psychic. Even though Kasamba has assembled a master team of professionals, wading through them with only three minutes of free time puts a little bit of pressure on your shoulders. It's unlikely that you will get it right the first time, but if you do get discouraged and choose to stop looking, you will never find the perfect fit.
We suggest that users take the time to really sort through verified user reviews. Kasamba couldn't make them easier to find, so it's not like you have to do much digging on your end. This is really the only way to verify that your reader is a legitimate professional and not a sly scammer.
Our Kasamba review: Is the site worth it?
If you have the tenacity to stick it out, Kasamba is 100% worth it. You are bound to find the perfect psychic match, but it will most likely take a bit of hunting around on the site. My advice? Read the mentor profiles, truly narrow it down to the reason you're looking for guidance, and take advantage of the three free minutes the site awards you. If you can trust the process, there is no doubt that you will make it out in the end!
Related articles: