Online tarot card reading has become pretty popular within the last few years. Even meme accounts have hopped aboard the astrology train, with some even offering personalized tarot and birth chart readings. However, if you're not looking to add your name to a waiting list and want to get an online tarot reading ASAP, look no further. Here are 10 of the best tarot sites as recommended by users.
How does an online tarot reading work?
Before we detail the best tarot sites for an online reading, let's explore what getting a live tarot reading online may look like.
This process may differ depending on the website you visit, the type of reading you're looking for, and the reader you choose. Still, each live online reading will follow a similar procedure. First, you introduce yourself and ask a question. Then you'll be prompted to pick a card. Your reader then interprets it and shares its meaning. This allows you to reflect on the symbolism of that card as well as its relevance to your life.
But if you choose to do a recorded consultation, it'll look a little different. When you book a consultation, you fill out more than just your name. This preliminary information usually includes the type of reading you'd like, where you want the reader to focus their intentions, and any question(s) you have. Then, instead of you picking a card, the reader will use their intuition to pick one for you after shuffling the deck. Then they will interpret the card's symbolism and meaning and either send you a PDF or written response or a video or audio clip. This is a great option for people who are nervous about receiving a reading or have a hectic schedule.
Best tarot sites for a live reading
1) Best site for live tarot reading: Keen
If you're interested in a tarot reading, learning your Life Path number, or receiving a love reading, Keen is one of the best sites around. Although the site has low ratings on customer review services like SiteJabber, you'll see most of the complaints aren't about the readings themselves but how the site runs its payment options.
To avoid conflict, reviewers recommend only loading the amount of money you plan to use for a reading at any given time. Because if you upload $40, spend $15 on a call and then forget about the balance and let sit too long, Keen will deduct value for "inactivity."
Keen is also offering all new users three free minutes to use towards any reading!
---
2) Best tarot site for people short on time: Kasamba
Founded in 1999, Kasamba has become the world's largest site for online tarot readings. Psychics create a profile advertising their services and rates, and users can rate and discuss their experience directly on-site. Kasamba psychics are available 24/7 since their readers are located around the world and set their own hours. Kasamba's readers offer a variety of services such as love tarot readings, personal astrology readings, and more!
Currently, Kasamba is offering new clients 50% off their first session as well as three free minutes to chat with an online psychic.
---
3) Best tarot card reading site for newbies: PsychicSource
To help you get to your live tarot reading sooner, PsychicSource.com offers a "Find a Psychic" tool. This exclusive feature matches you to a trusted psychic based on your answers to a short quiz. Additionally, the readings provided by PsychicSource.com do double the work by benefiting communities in need. A portion of the proceeds from each reading supports the site's "Kindness Initiative". Some of the charities that have been sponsored in the past include the National Center for Housing and Child Welfare, Futures Without Violence, and Paws With a Cause.
As of right now, PsychicSource.com is offering new users a low rate. Just pay $1/minute (plus three free minutes) for your first session.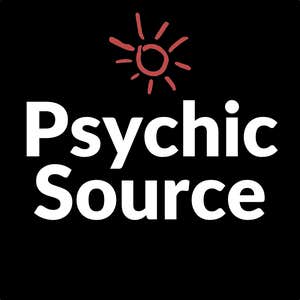 1/min (Regularly $5.99+/min)
---
4) Best reading for relationships: Charm Astrology and Tarot
If you're interested in more than just star sign compatibility and the basics of astrology, Charm Torres is exactly the reader you need. She has been working as a professional astrologer since 2018 and has all the certifications to prove it.
But her experience with astrology spans more than just these last two years. She started a formal mentorship in 2016 and completed multiple levels of curriculum including the foundations of humanistic and psychological astrology, modern predictive and relationship techniques.
Before her journey into professional astrology services, Charm was actually a registered nurse in Ontario. Clearly, she has a passion for helping others! Charm offers more than just birth chart and astrology-specific readings, too. In addition to these zodiac-related readings, she offers tarot readings on a sliding scale.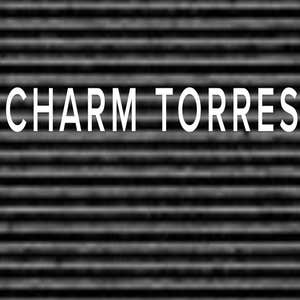 | | |
| --- | --- |
| Tarot readings (30-60 mins) | Sliding scale |
| Birth chart reading | $77 |
| Birth chart + year ahead reading | $127 |
| Year ahead astrology reading | $77 |
| Month ahead | $27 |
| Locational astrology reading | Sliding scale |
| Saturn return reading | $39 |
---
5) Best online tarot card reading for the spiritual: Nyxie Moon
Nyxie Moon is an intuitive reader, Reiki II practitioner, and spiritual coach. She's trained in the use of tarot, crystals, pendulums, and a whole lot of other tools to give clients the readings they need to hear. Nyxie is very upfront about her style of readings––she won't BS you, so if you prefer sugar-coated readings…look elsewhere.
In addition to offering a variety of tarot and astrology readings, Nyxie also owns an Etsy shop where you can purchase her beautiful creations. She calls them "intentional adornments." These pieces are crafted using an infusion of Reiki practices to boost the energy they hold and offer.
So whether you're looking for a reliable, hard-hitting reading or need a beautiful and handcrafted gift for someone spiritual, Nyxie is a great source! She also shares a lot of mystic content on social media, so make sure you follow her on Twitter for her latest shop releases and forecasts!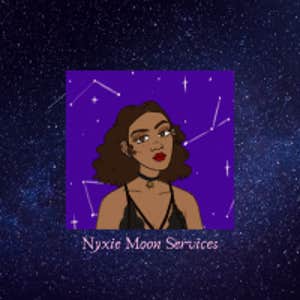 | | |
| --- | --- |
| Mini reading | $7.77 |
| Crystal reading | $9.99 |
| Cross reading | $23.23 |
| Insight reading | $11.11 |
| Time reading | $27.27 |
| Heart reading | $31.31 |
| Star reading | $33.33 |
| Past life lesson reading | $45.55 |
| Aspect reading | $55.55 |
---
6) Best online tarot card readings for understanding the present: S.J. Anderson
Austin, Texas native S.J. Anderson is a published author and lifetime member of the International Society of Astrological Research. He has studied Hellenistic astrology, Theravada Buddhism, and Sivananda Yoga. Anderson proudly posts all of his findings and forecasts on Twitter and YouTube. So if you're on AstroTwitter, you've likely come across one of his viral forecasts.
Currently, he offers two types of live readings through his website: Tarot and Astrology. If you purchase an astrology chart reading, Anderson will set up a Zoom call with you, record it, and forward it to you along with a PDF version of his findings. Tarot card readings will also be conducted and recorded via Zoom, with a PDF of his predictions available to download in the days following the reading.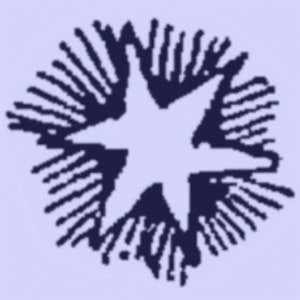 | | |
| --- | --- |
| Astrology reading | $89 |
| Tarot reading | $34 |
---
7) Best live tarot readings for general guidance: Tarot by Bronx
I've been following Tarot by Bronx for quite some time and let me tell you, they know what they're doing! Even though their website says they've only been reading tarot cards for a couple of years, don't let it fool you. Time means relatively nothing when you're as dedicated to your craft as Bronx is. Their focus is on love tarot readings, general life guidance, and monthly tarot card pulls.
Bronx shares a lot of readings on social media for free. So if you're looking for a sample of their work before employing their services, definitely head over to YouTube or Twitter. They're also on Patreon for anyone looking to enjoy exclusive content or learn more about tarot and spirituality in general. Bronx even has a shop for zodiac-inspired beanies, all of which include a free mini reading.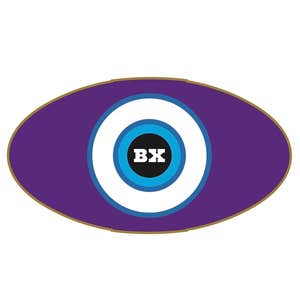 | | |
| --- | --- |
| Emergency reading | $77.77 |
| Virtual group reading (< 10 people) | $100 per hour |
| Full general reading | $55.55 |
| Numerology reading | $44.44 |
| Mini birth chart + tarot reading | $88.88 |
---
8) Best online tarot card reading for the detail-oriented: Ayyries Astrology by Alexis
Alexis knows just how tough a tarot reading can be––from both the reader and client perspective. That's why she uses her talents as a tarot reader and astrologer to empower people to grow into the most authentic version of themselves. She specializes in natal astrology with a mixture of modern and traditional techniques and has a Bachelor's degree in philosophy. So if your priority is to find someone who's able to synthesize nuanced and intricate interpretations into something a little more digestible, Alexis is your gal.
In addition to private consultations, Alexis shares a ton of Astro-related forecasts, predictions, and explanations on her blog, Twitter account, and YouTube channel.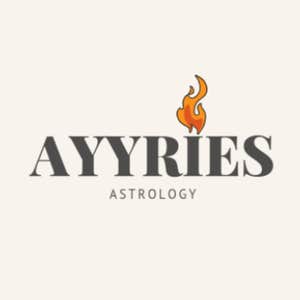 | | |
| --- | --- |
| Tarot reading | $90 |
| Romance consultation | $100 |
| Natal chart reading | $120 |
| Solar return reading | $100 |
| Relationship reading | $200 |
| Career consultation | $100 |
| Mini Mercury retrograde reading | $20 |
---
9) Best live tarot reading for those in need of healing: The Enlightened Auntie
Known as the Enlightened Auntie, Tam LeBlanc has been involved in the healing arts since 2003. A few years ago, she answered her calling and left her full-time accounting job to help guide people towards their highest self. Since then, she's become a well-respected tarot reader and spiritual healer. The Enlightened Auntie isn't a misnomer, either. LeBlanc does some really tough work that only someone who embraces both the beauty and pain of life could accomplish so successfully.
Unlike other tarot readers who prefer to focus on only the positives of life, The Enlightened Auntie helps people make sense of and move past their trauma. Her specialties are clearing childhood traumas, healing generational curses, and teaching clients how to recognize and release toxic behaviors/relationships.
She uses her intuitive and empathic gifts to help guide her clients towards self-realization, self-sufficiency, and detachment from toxicity. Without the draining effects of egoism and negative self-talk, LeBlanc's clients are able to lead more productive and positive lives. "I'm not gonna tell you what you WANT to hear, I'm gonna tell you what you NEED to hear!"
The Enlightened Auntie also has a merch shop filled with attire and accessories branded with "baby witch" and other cute astrology goodies! Make sure you follow her on Twitter and subscribe to her YouTube channel to hear about future consultation deals, new merch, and free forecasts.
| | |
| --- | --- |
| Live general reading | $111 |
| Emergency reading | $150 |
| 15-min video reading | $33.33 |
| 30-min video reading | $66.55 |
| 45-min video reading | $88.88 |
| Spiritual coaching | $22.22 |
---
10) Best online tarot card reading for those on a budget: Ms. Joyce Tarot
Since childhood, Ms. A.D. Joyce has been exploring her interest in psychic phenomenon and astrology. Using her intuition, strong observation, and skills she's developed through years of practicing tarot and interpreting energy, Ms. Joyce provides clients with messages from the Higher Self and the Universe. She believes that the messages found in tarot are not the end-all-be-all, but a mere snapshot of the energy existing around us at any given moment. It is with these tools and interpretations that we're able to best use universal vibrations that surround us to our benefit.
In addition to personalized tarot card pulls, Ms. Joyce offers a "card of the day" reading for free on Twitter, Instagram, and YouTube. She also has a Patreon account for those looking to support her work and receive exclusive general readings in return. To learn more about her and her services, visit www.msjoycetarot.com.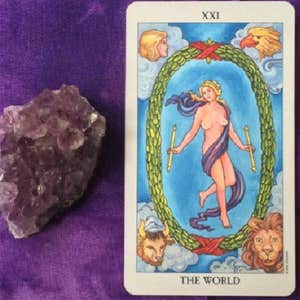 | | |
| --- | --- |
| Chakra tarot reading | $25 |
| Celtic Cross card reading | $35 |
| 3-card tarot reading | $18 |
---
Related articles: