Homeownership may seem out of reach, especially for younger Americans facing skyrocketing real estate prices, an uncertain economy, and the crushing burden of student loan debt.
But there are so many places in the U.S. (and around the world) where beautiful houses on stunning properties are available for less than $100,000. That's pennies on the dollar of your typical urban apartment rental.
That begs the question: Why pay $4,000 a month for a studio apartment in New York City when you can live in a four-bedroom farmhouse for $500?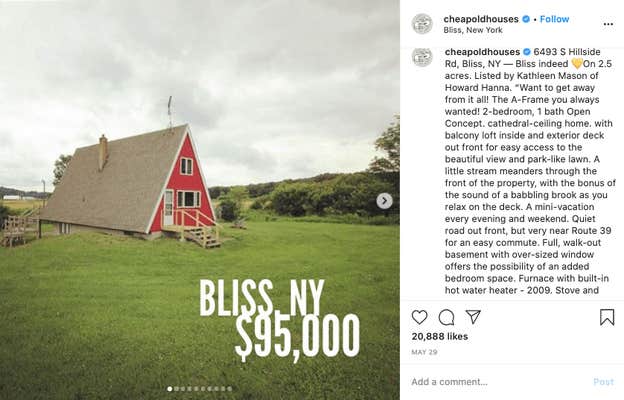 The answer, of course, is where you want to live, how much work you're willing to invest in a fixer-upper, and how you plan to make a living in a small rural town.
But as the COVID-19 pandemic has shown us, many companies and institutions have successfully made the shift to remote work––some permanently––which allows their employees to do the same jobs at the same pay, but live anywhere.
This week on 2 GIRLS 1 PODCAST, Alli and Jen talk with Elizabeth Finkelstein, a preservation expert and the creator of Cheap Old Houses, a wildly popular Instagram account that tries to show people that the dream of homeownership may not be as hard as we think.
Finkelstein explains the inspiration behind the account, her love of DIY home repair, the history carried in old houses, the passionate community around Cheap Old Houses, and whether internet-powered jobs can save the middle class from the real estate squeeze.
Listen to episode 135 of #2G1P here:
Or subscribe on Apple Podcasts, Stitcher, Spotify, or wherever you get your favorite podcasts!