Following the recent discourse over Pepe Le Pew and Dr. Seuss's books, people are now discussing what other cartoon characters to "cancel".
The hashtag #CancelACartoonCharacter was launched by Twitter account @AshGamesAcct in conjunction with @TheHashtagGame. While Pepe Le Pew features in a lot (like a lot) of tweets for perpetuating rape culture, there were some other standouts.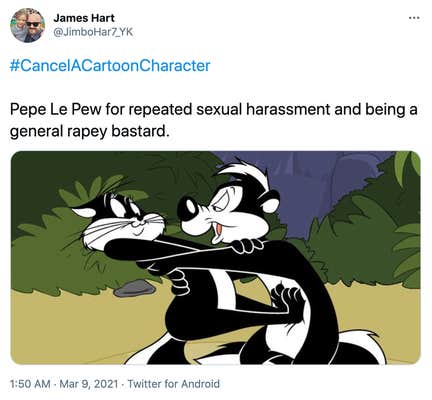 Some were more obvious than others, like King of the Hill's Dale Gribble and Looney Tunes' Yosemite Sam being obvious Proud Boys.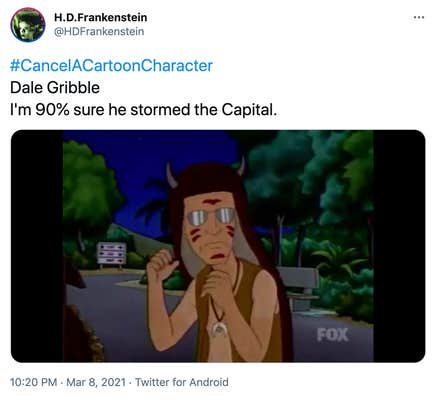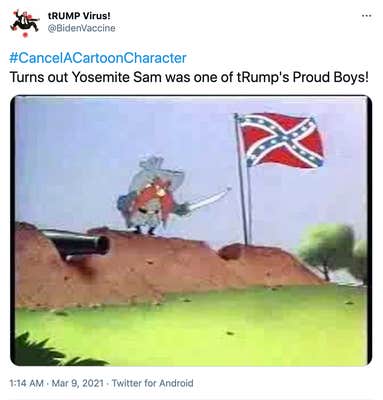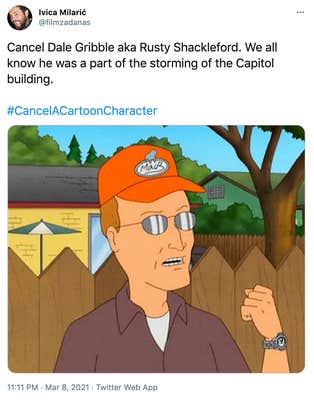 Johnny Bravo was also declared unfit for the MeToo era.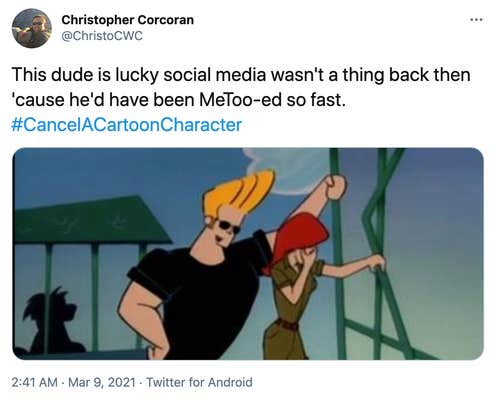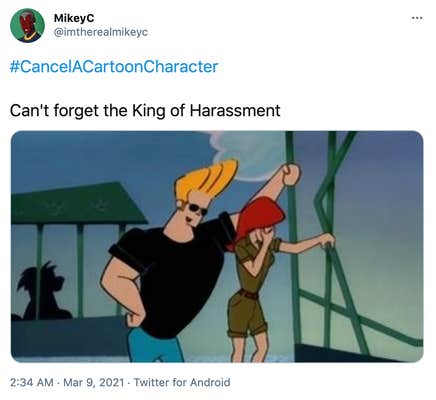 Though as one commenter pointed out, that was pretty much the point of his show anyway.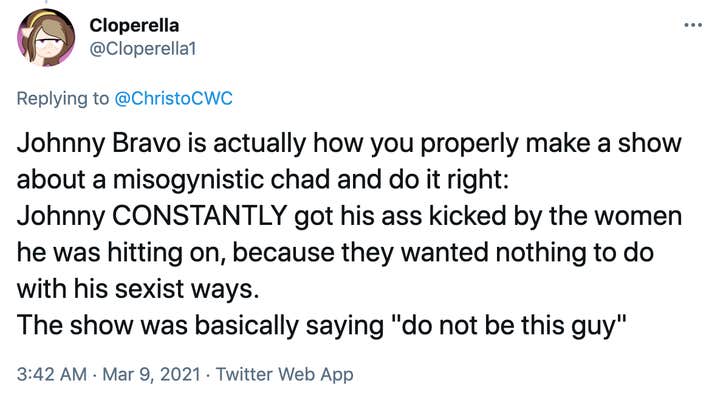 And, of course, Caillou, because parents will never miss an opportunity to talk about how much they (justifiably) hate him.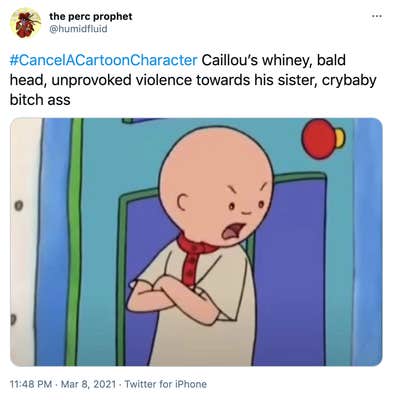 But some suggestions were more surprising. SpongeBob SquarePants, for example, has some dark things going on with its wider cast if you stop to think about it. Someone should really have kept an eye on Mr. Krabs.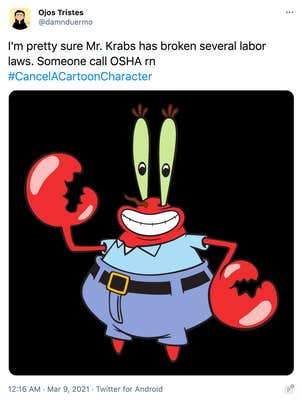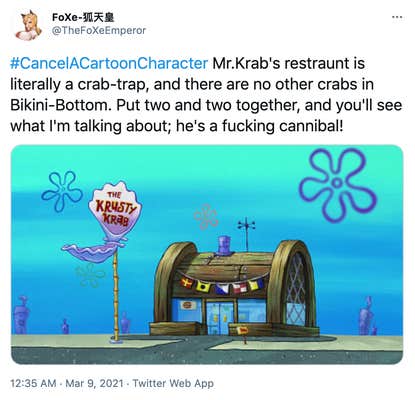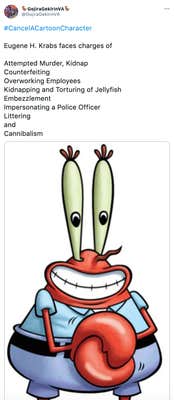 Plus Patrick Star was pretty suspicious, too. That "fishing license" needed to be looked at more closely.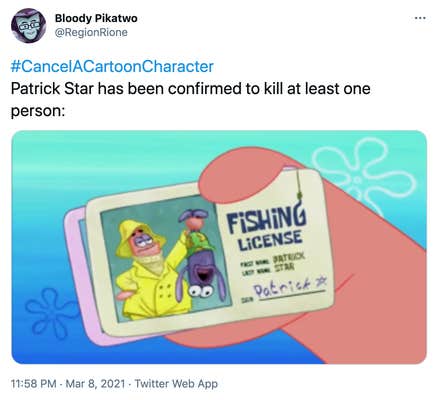 Some accusations were made about the state of Mario's plumbing license, and we all know that Phineas and Ferb never had a building permit.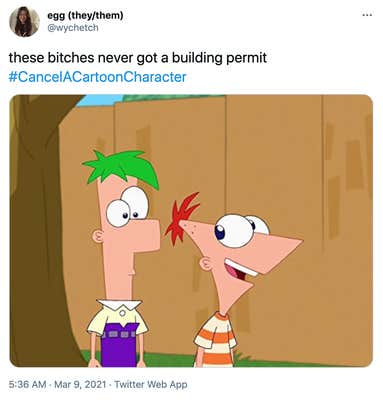 While Angelica from Rugrats was definitely the proto-Karen.
But, because this is the internet, some people took this way too seriously, raging back about "cancel culture" and how it's all gone "too far."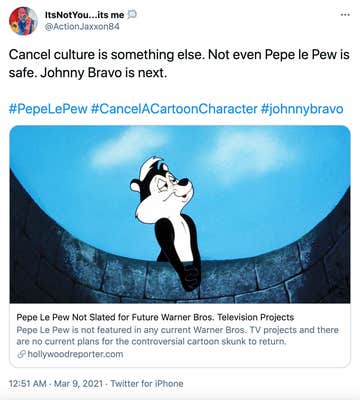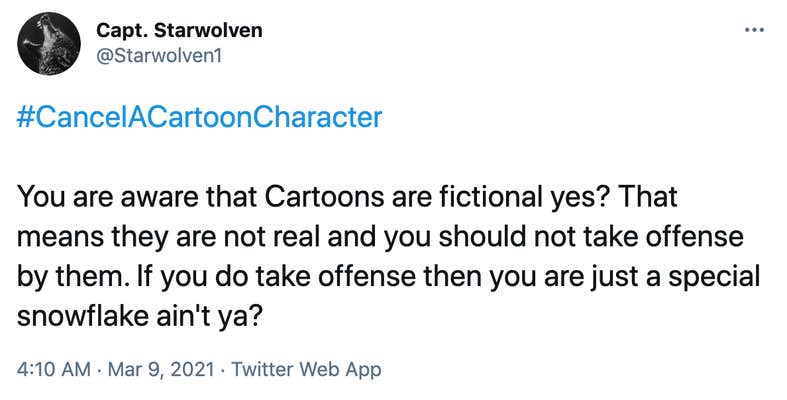 However, most people do get that it's all just a joke, so hopefully they'll be able to explain that to the distraught reactionaries crying over cartoon freedoms soon.