Conservatives on Twitter on Tuesday bemoaned that famous children's author Dr. Seuss was "canceled" after a publisher announced it would cease publishing and licensing six books out of the author's vast catalog of work.
Dr. Seuss Enterprises, which manages Theodor Seuss Geisel's estate, announced it will no longer publish And to Think That I Saw It on Mulberry Street and If I Ran the Zoo among others that "portray people in ways that are hurtful and wrong." The books include characters that resemble racist, stereotypical depictions of Asians and African Americans.
Following the announcement, a Virginia school district asked its schools to "de-emphasize" written by Dr. Seuss for Read Across America Day due to "racial undertones" in the books withdrawn from publication, according to the New York Times.
Online, people blamed "liberals" and said the news represented America's downfall. One user shared an image from former United Nations ambassador Nikki Haley's organization Stand for America. "Liberals be like one book / Two book / Ban Book / Burn Book," the image says.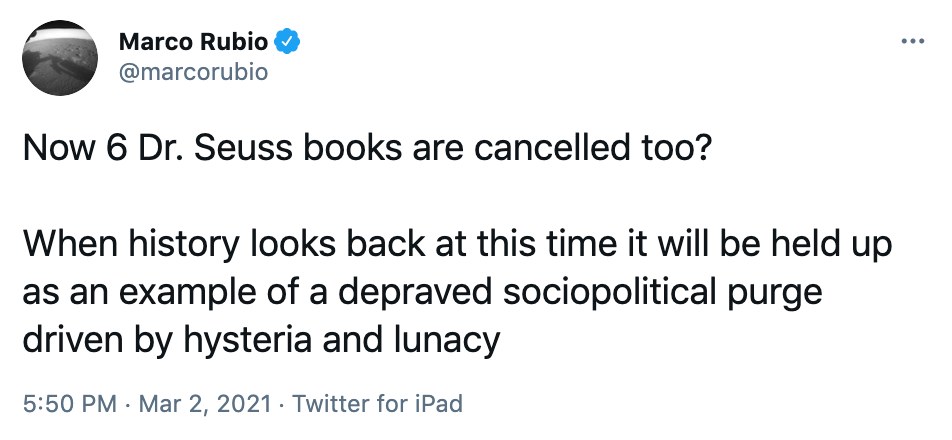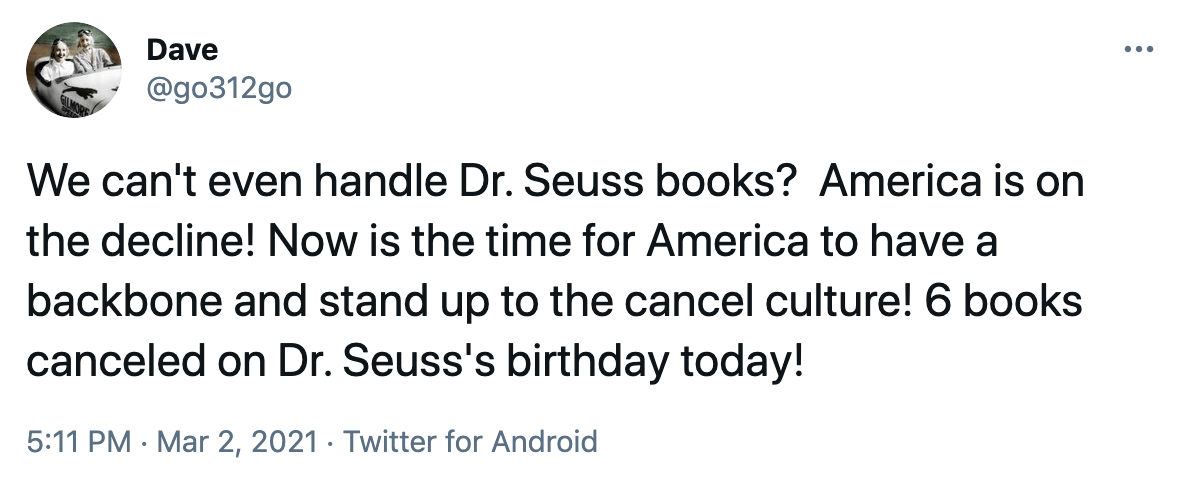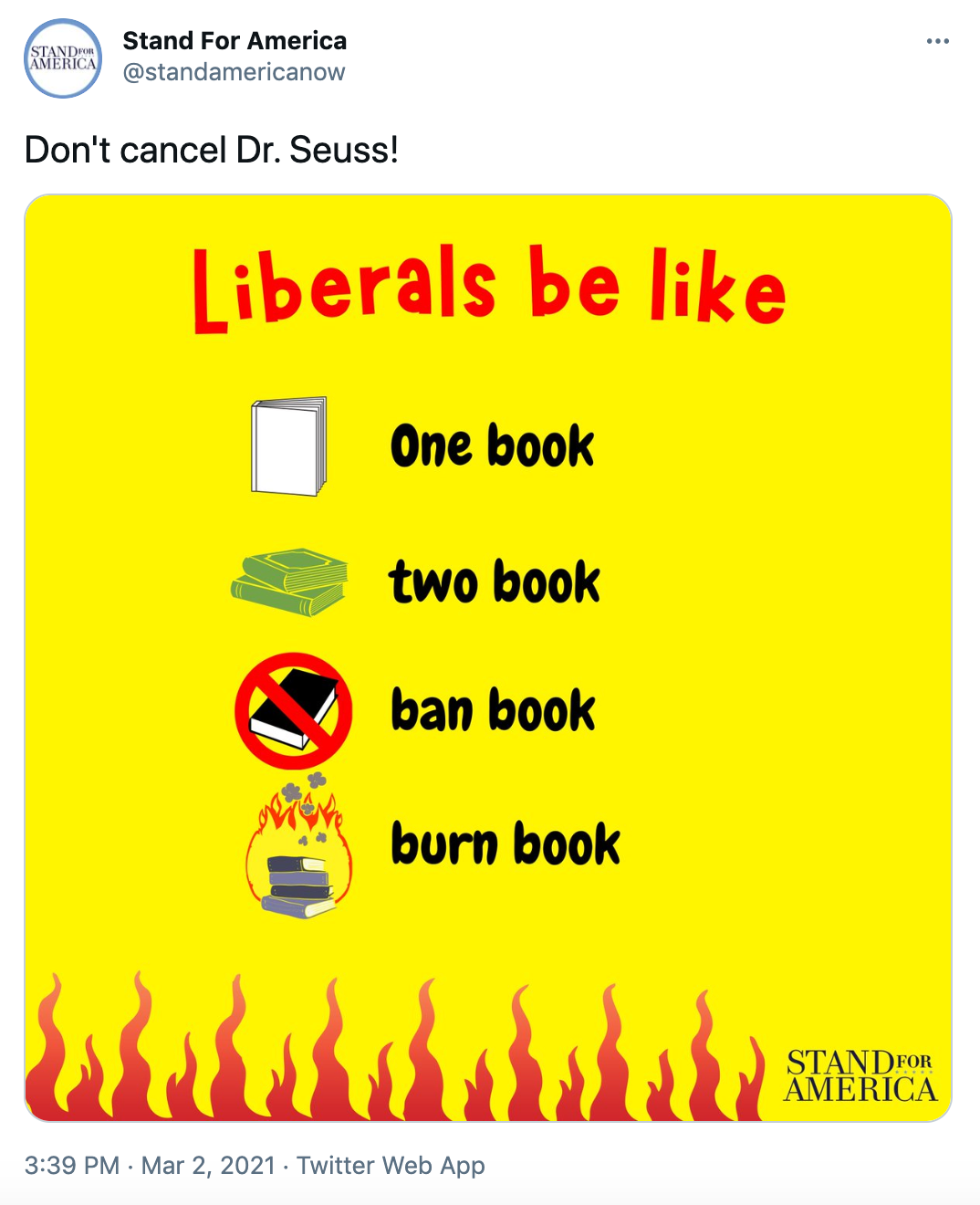 False claims that schools and President Joe Biden banned Dr. Seuss books spread across the internet. "Dr. Seuss was canceled today," one user wrote. "In all seriousness we better fight back in this culture war or else their will be nothing let to leave to our children."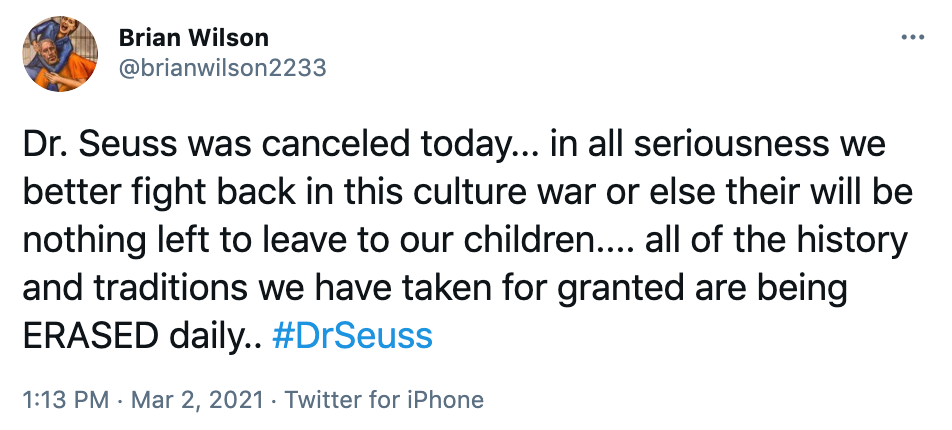 Dr. Seuss himself at one point admitted some of his early works were problematic and contain unambiguously racist depictions of Black and East Asian people.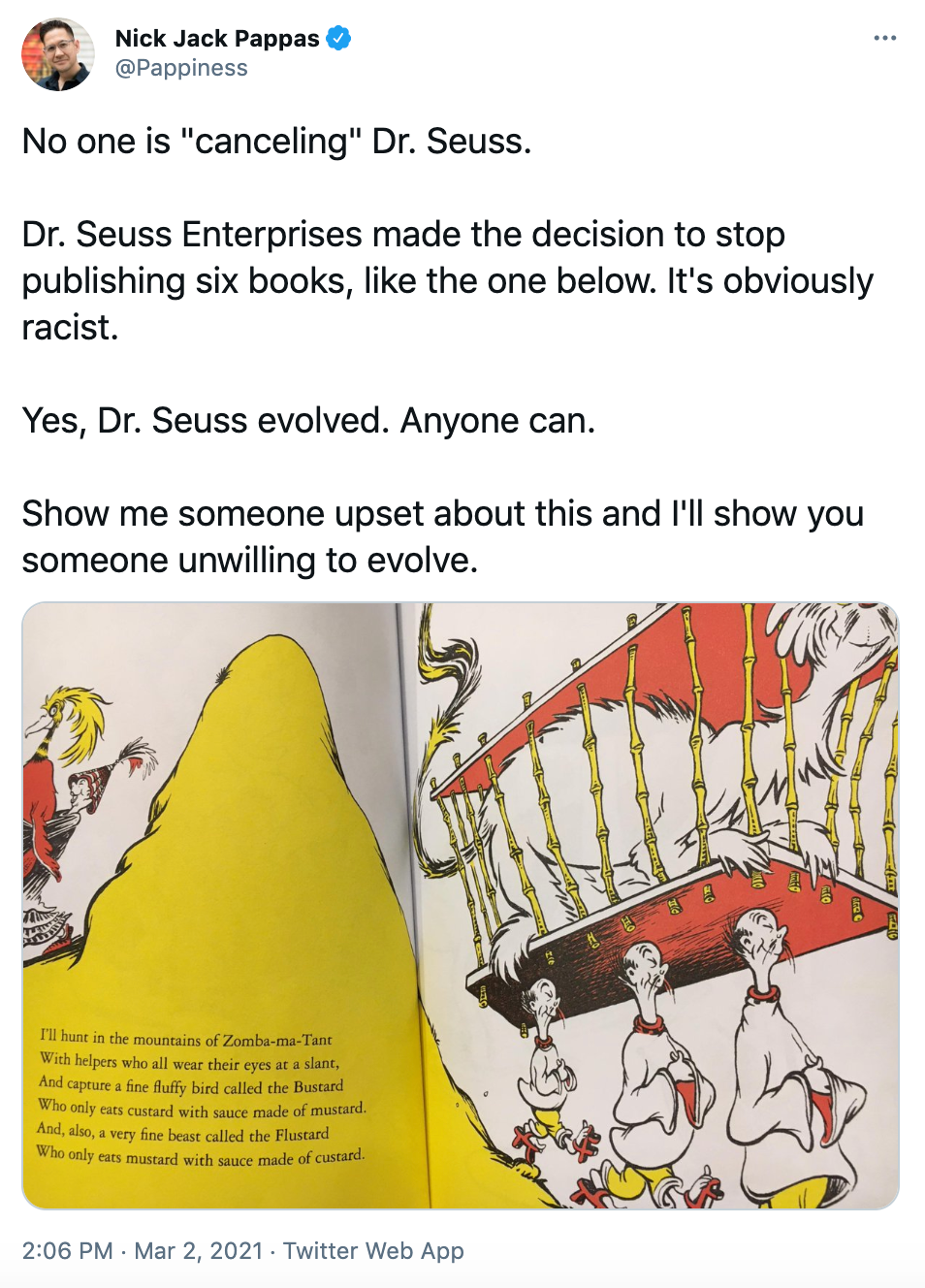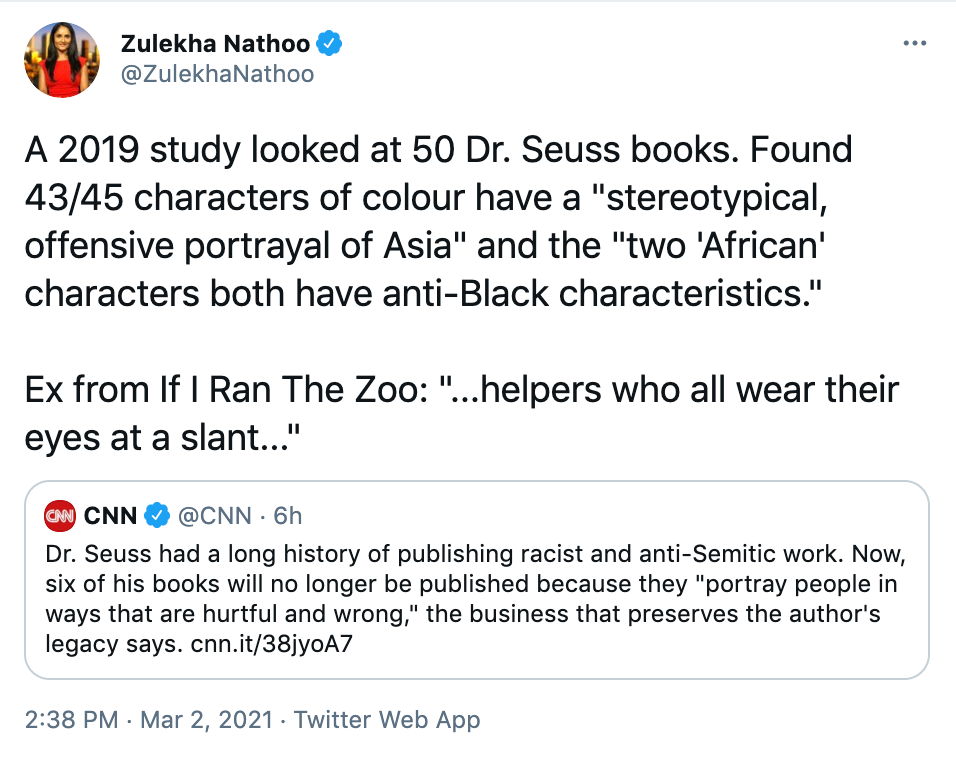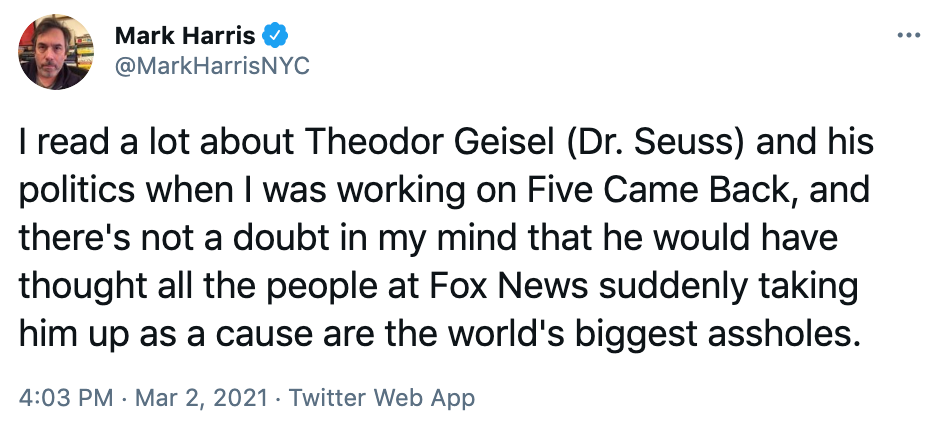 Despite social media protests, the decision to stop publishing and licensing new copies of Dr. Seuss books will not remove existing copies from schools, libraries, and private collections. But the facts haven't stopped some conservatives from claiming that the government is coming for everything they hold dear.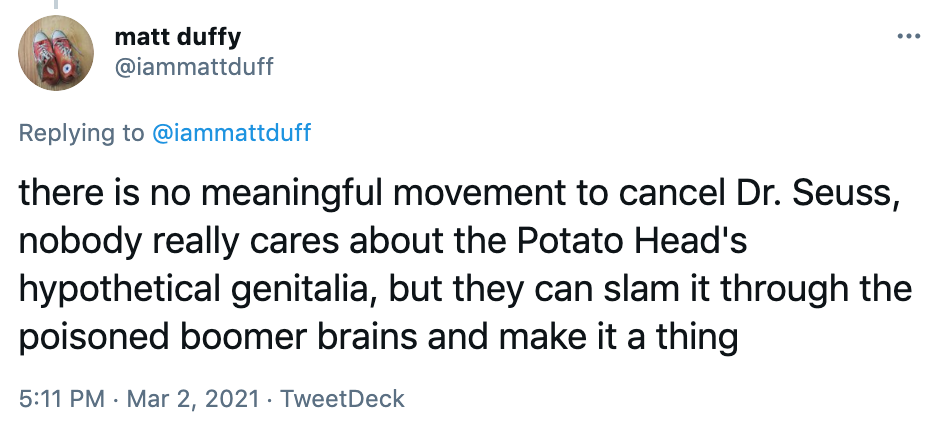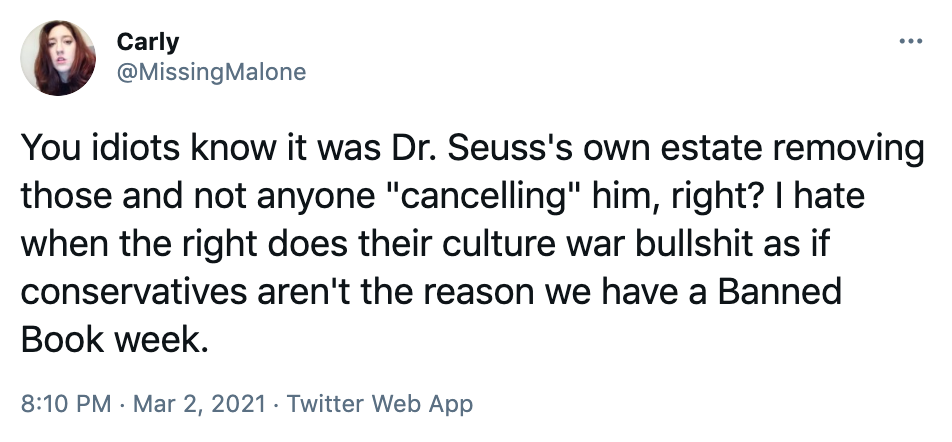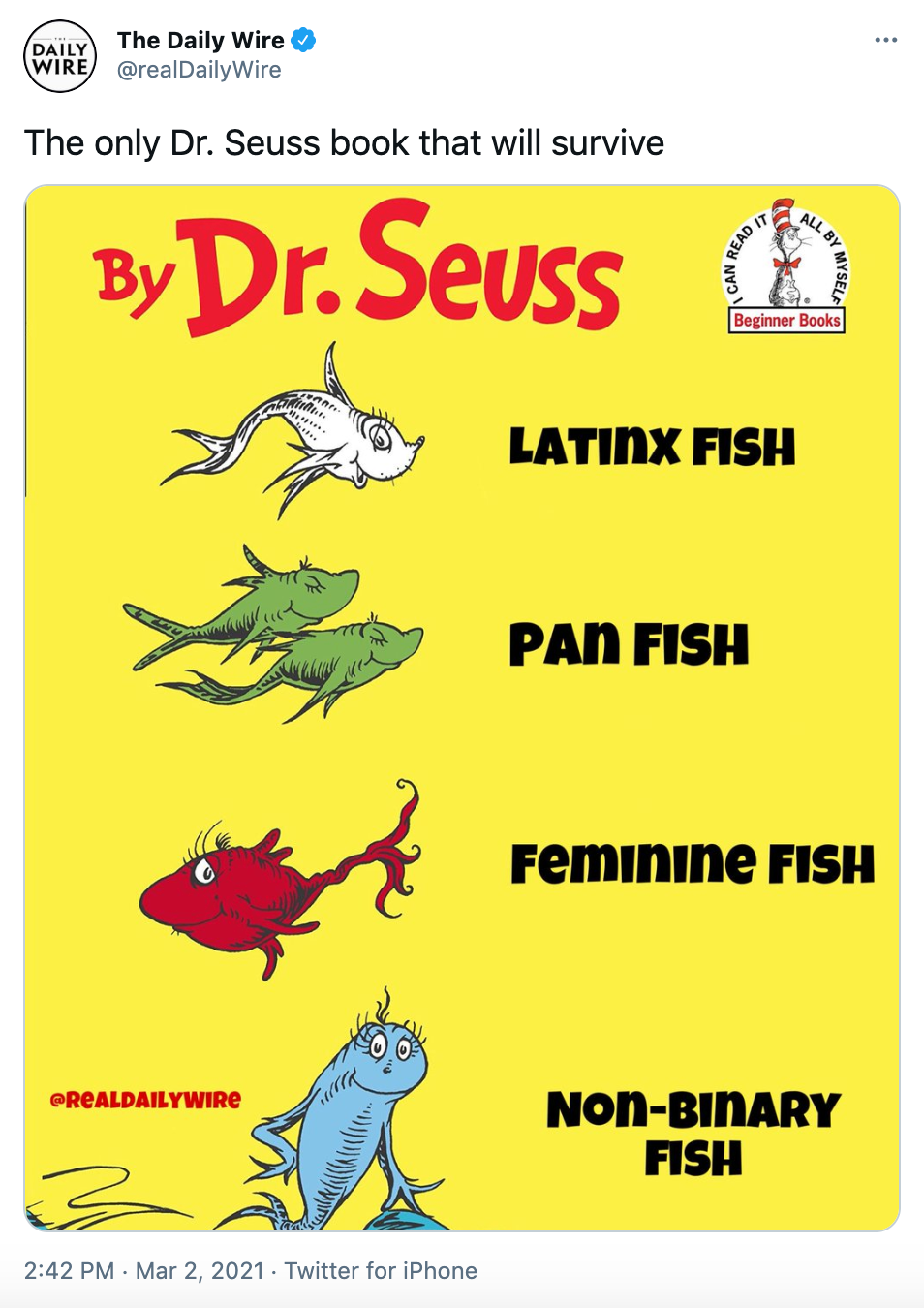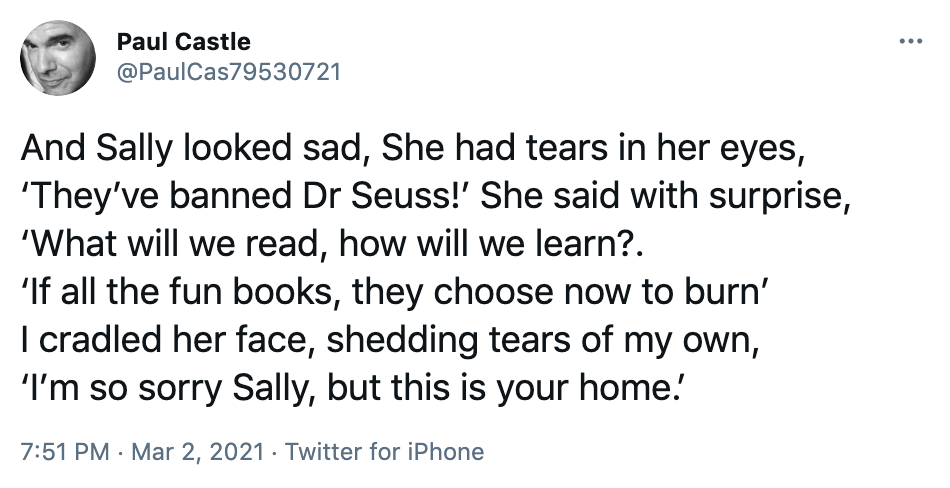 Some noted the irony of their compatriots going all out for Dr. Seuss when much of his later work aligns more closely with liberal values of tolerance, environmental protection, and a distrust of authority.
"I think it's particularly amusing to note that Dr. Seuss was a damn communist sympathizer," lawyer Kurt Schlichter tweeted.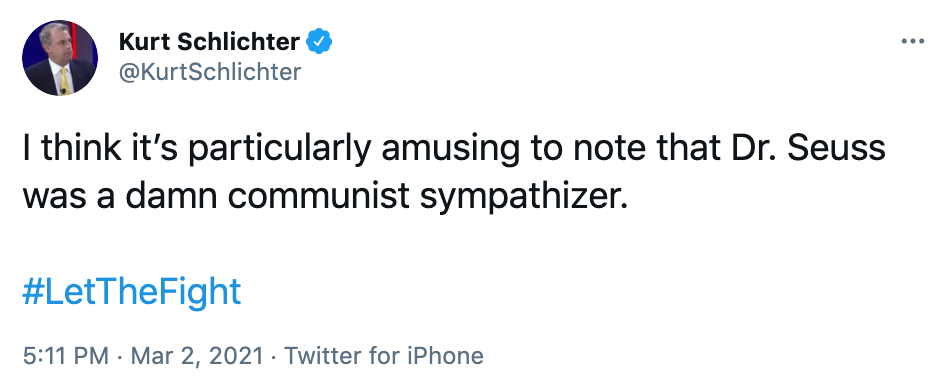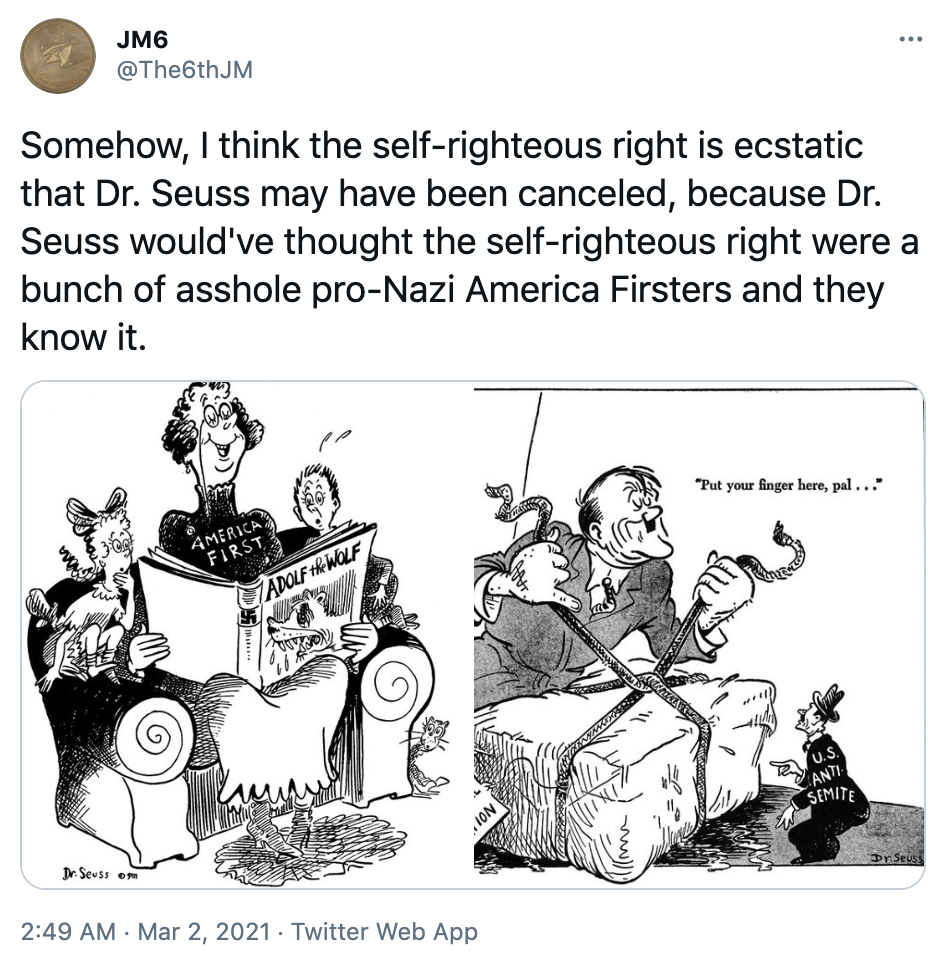 Elsewhere on the internet, enterprising profiteers realized that with the books being removed from the publication, they're likely to become collector's items. One listing that appeared on Amazon on Tuesday was selling And to Think That I Saw It on Mulberry Street for $10,000; an eBay listing offered the book for $20,000.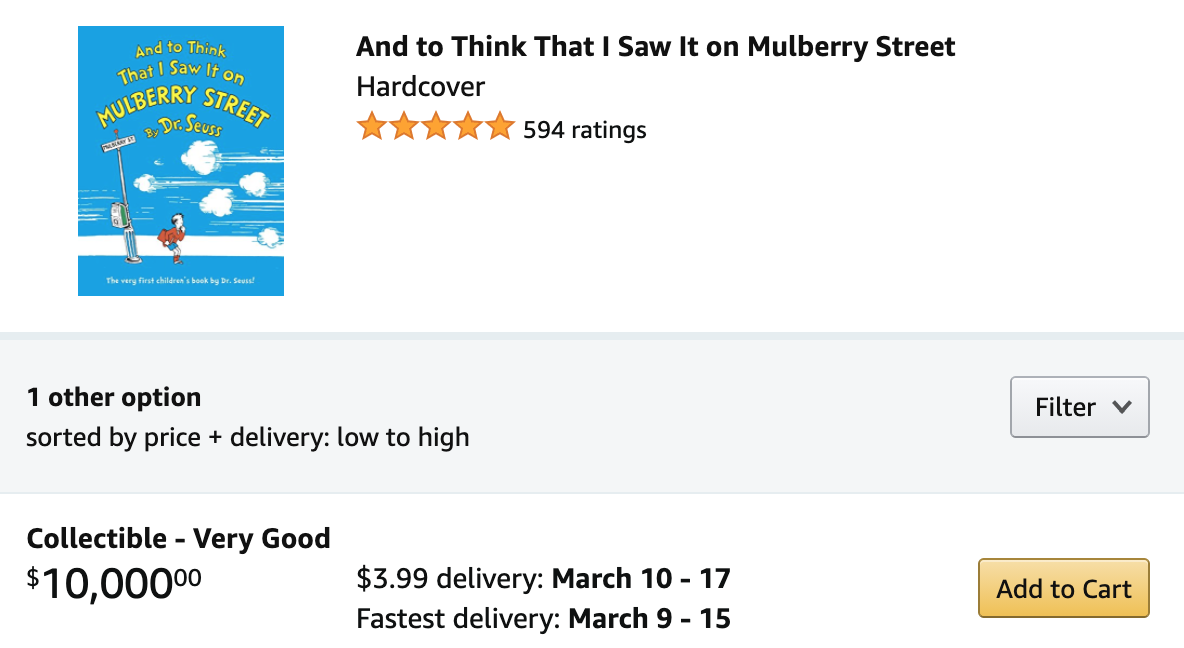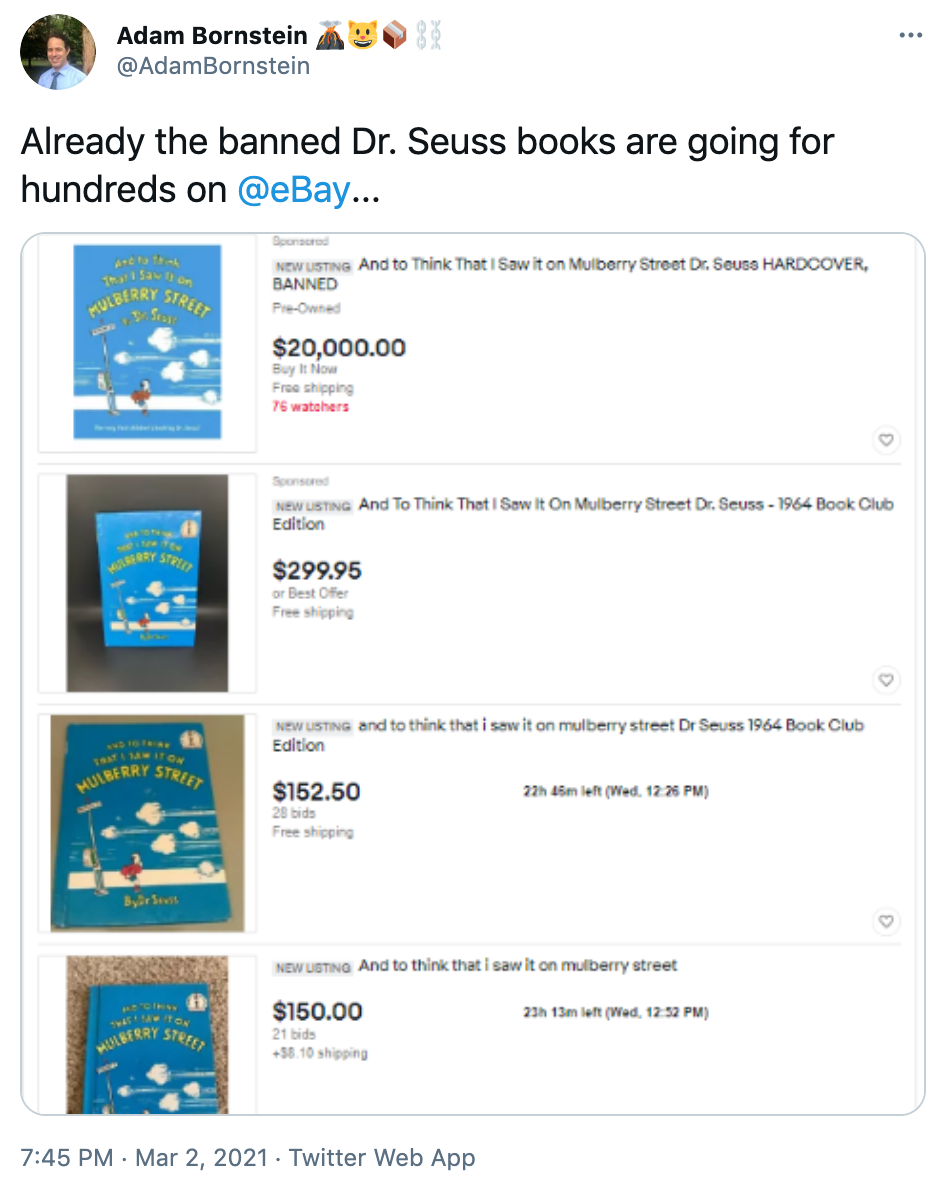 ---
Must-reads on the Daily Dot