The DC movie universe is on the rebound thanks to the success of Aquaman and Shazam!, but DC animated movies have been flourishing for years. With over 30 titles already released, spanning multiple genres, it's not surprising. Animation allows comic book stories that are too expensive or controversial to find a home on the screen. DC shows no signs of slowing down either, with a full slate of upcoming DC animated movies lined up for the next three years.
From family movies to grim adaptations of the biggest storylines, there's a little something for everyone. Check back for regular updates as new DC animated movies and release dates are announced.
Upcoming DC animated movies: Release calendar through 2021
Batman vs. Teenage Mutant Ninja Turtles, May 14, 2019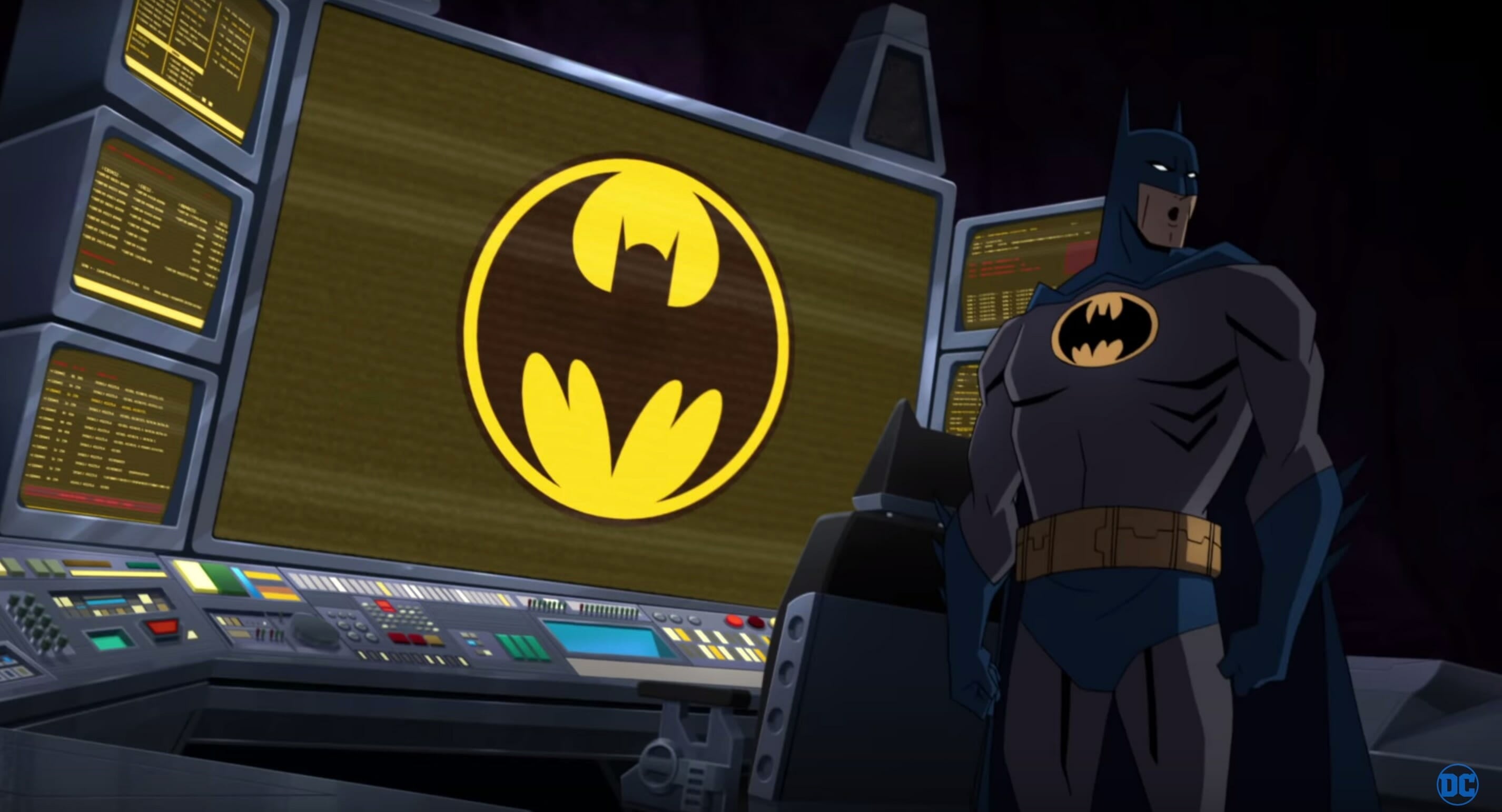 Batman already has a Killer Croc, so teaming up with mutant turtles isn't much of a jump. Based on the 2015 comic book Batman/Teenage Mutant Ninja Turtles, this animated film sees the Turtle universe transported to Gotham City. Joining forces with Turtles, Batman sets out to help them return home as stop the Foot Clan. Unfortunately for our heroes, their respective villains have also joined forces. The only thing scarier than Ra's al Ghul is the assassin teaming up with the Shredder.
The film has an all-star voice cast including Troy Baker (Dragon Ball Z) as Batman, Baron Vaughn (MST3K) as Donatello, Kyle Mooney (Saturday Night Live) as Michelangelo, Rachel Bloom (Crazy Ex-Girlfriend) as Batgirl, and Tara Strong returning as Harley Quinn. You can watch Batman vs. Teenage Mutant Ninja Turtles on May 14, 2019, by picking up a physical copy in stores or streaming it on the DC Universe app. Here's the trailer.
Batman: Hush, summer 2019
DC continues to adapt its biggest storylines into animated features with Batman: Hush. Based on Jeph Loeb and Jim Lee's epic Hush arc, the story finds Batman facing a mysterious criminal force with a deadly grudge against the Dark Knight. Who is the mysterious Hush, and why is he manipulating villains to attack Batman? The answer is shocking. Hush set up years of stories in the DC Universe, including the return of Jason Todd, whose resurrection was documented in the animated film Under the Red Hood.
Little is currently known about the production of Batman: Hush beyond the cast and crew, but those details promise an exciting film. Longtime Batman voice Jason O'Mara returns with a cast including Jerry O'Connell (Sliders) as Superman, Rebecca Romijn (X-Men) as Lois Lane, Rainn Wilson (The Office) as Lex Luthor, and Vanessa Williams (Ugly Betty) as Amanda Waller.
No release date is currently available for Batman: Hush, but it will be available streaming for DC Universe members the same day that the DVD and Blu-ray hit stores.
READ MORE:
Wonder Woman: Bloodlines, 2019
The plot of Wonder Woman: Bloodlines is mostly a mystery, leaving fans with little more than some cover art and a title to examine. DC has used the Bloodlines name for a major storyline in the past, a '90s crossover featuring a species of spinal-fluid drinking aliens who accidentally gave some humans powers. But the new film might offer another theory about the plot of Bloodlines.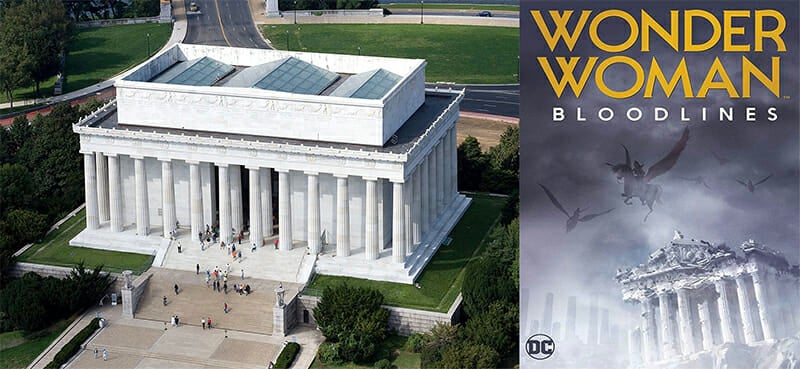 The cover art features Amazon warriors on Pegasuses flying cover ruined columned buildings. Given DC has been drawing from '90s and 2000s stories for its recent films, it's possible Bloodlines will follow the Amazon's Attack storyline, which sees the Amazons attack Washington to free Wonder Woman from the U.S. government. The story deals with Dana's extended family and involves an attack on the Lincon Memorial at one point, which looks similar to the building on Bloodlines' promotional art.
The site Revenge of the Fans has reportedly gained access to the leaked casting list. Normally we don't report on rumors, but the site proved to have a source when it exclusively revealed the cast of Batman: Hush, so these rumors are at least somewhat founded. Reportedly Rosario Dawson will be reprising her role as Wonder Woman, which she's held since 2015's Justice League: Throne of Atlantis. Nic Vardalos (My Big Fat Greek Wedding), Adrienne C. Moore (Orange is the New Black), and Constance Zimmer (House of Cards) will reportedly join her in unspecified roles.
While a release date isn't yet available for Wonder Woman: Bloodlines, the title will be available for streaming on DC Universe the same day its DVD and Blu-ray release hits stores.
DC Super-Pets, May 21, 2021
Did you know your favorite DC superheroes have pets? The idea actually dates back to the 1960s, with the Legion of Super-Pets led by Superman's superpowered dog Krypto. Superman isn't the only one with a furry friend. Batman has Ace the Bat-Hound; Aquaman has Storm the giant seahorse; and there's B'dg, the Green Lantern squirrel. The Wonder Twins have Gleek the monkey, and Wonder Woman has a kangaroo named Jumpa. Supergirl has two pets, a cat and horse named Streaky and Comet. Oh yeah, and there's Flash's superfast turtle, Whatzit.
READ MORE:
DC took these gloriously, ridiculously real comic book characters and turned them into a kids' show on the short-lived DC Nation block on Cartoon Network in 2012. DC Super-Pets lives on in a series of gloriously silly shorts on YouTube, but they're returning in a full-length animated adventure. Set for a big screen debut, DC Super Pets hits May 21, followed by Matt Reeves' The Batman on June 25, and The Suicide Squad on Aug. 6.
Directed by Jared Stern who wrote The Lego Batman Movie and Sam Levine of Robot and Monster fame, the film has a promising team behind it. Kevin Conroy will reportedly return as the voice of Ace the Bat-Hound.
Here's one of the DC Nation shorts to give you an idea of how the series will work. It's a whimsical treat.
Editor's note: This article is regularly updated for relevance.