You'd think it's impossible to confuse Alien: Covenant and Guardians of the Galaxy, Vol. 2. They're both space movies, but that's where the similarities end. One is a PG-13 action-comedy about a team of quirky criminals; the other is a gory horror movie with unsettling sexual overtones.
Unfortunately, at least one person managed to mistake one movie for the other. And they did it in the worst way: attending a terrifying Alien screening instead of the more family-friendly Marvel option.
The story went viral on Reddit, after Imgur user smashcuts shared this text conversation with their sister Emily.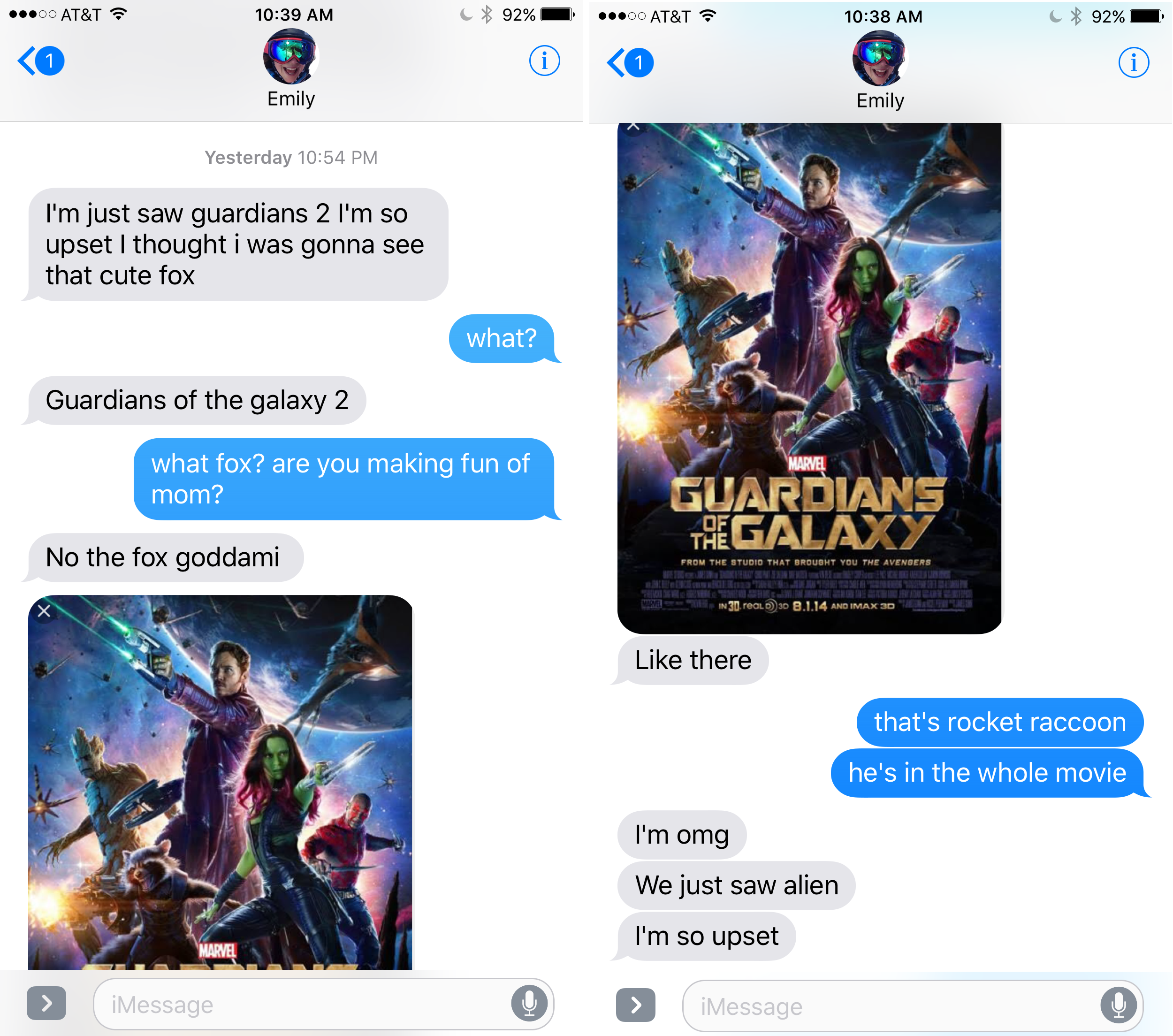 Unless these screencaps are a very specific kind of hoax, someone actually spent an entire Alien movie expecting Rocket Raccoon to show up and save the day.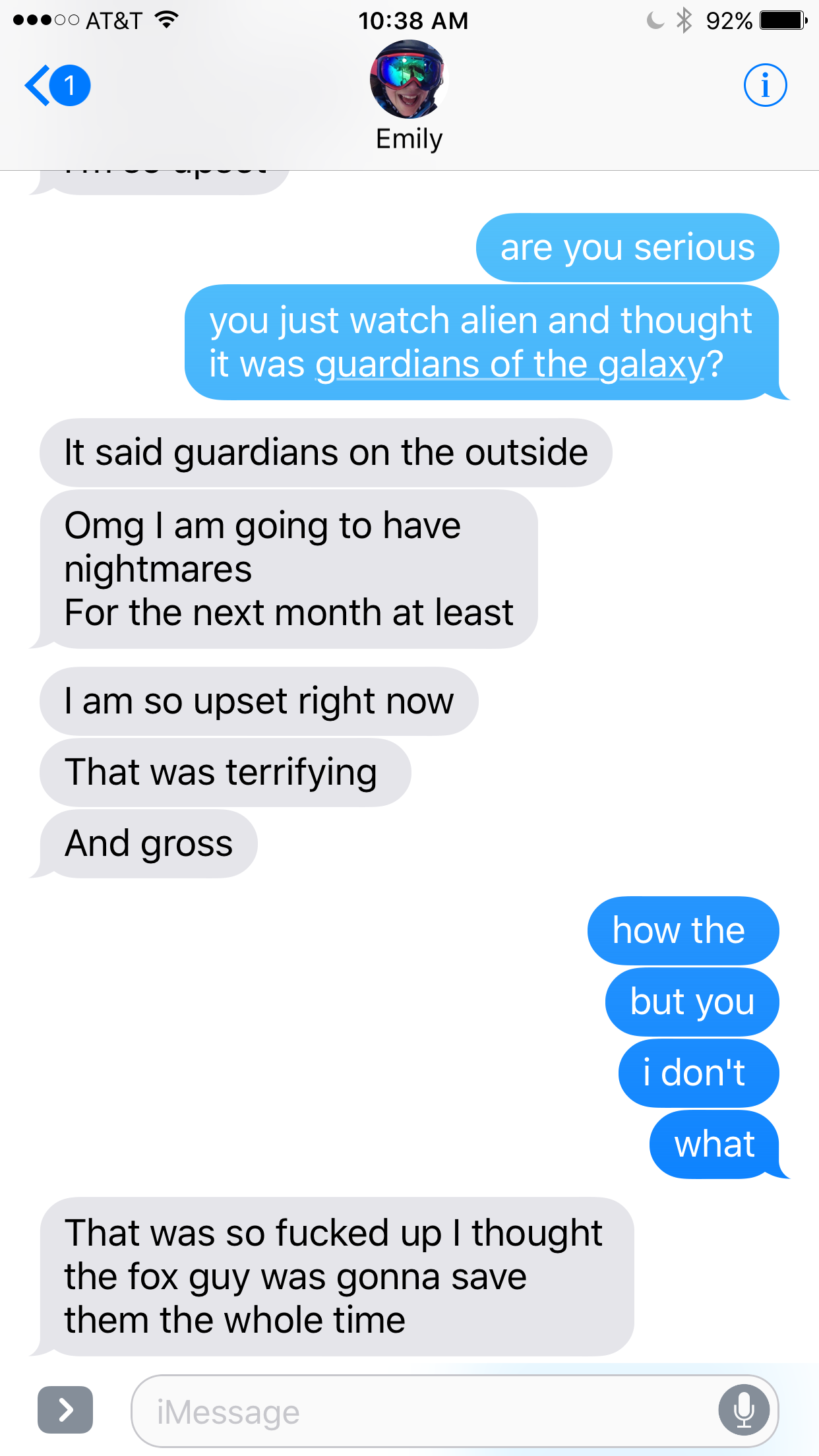 This scenario was so fascinating, it inspired Redditor shabzxd to make a poster for that imaginary Rocket Raccoon/Alien crossover.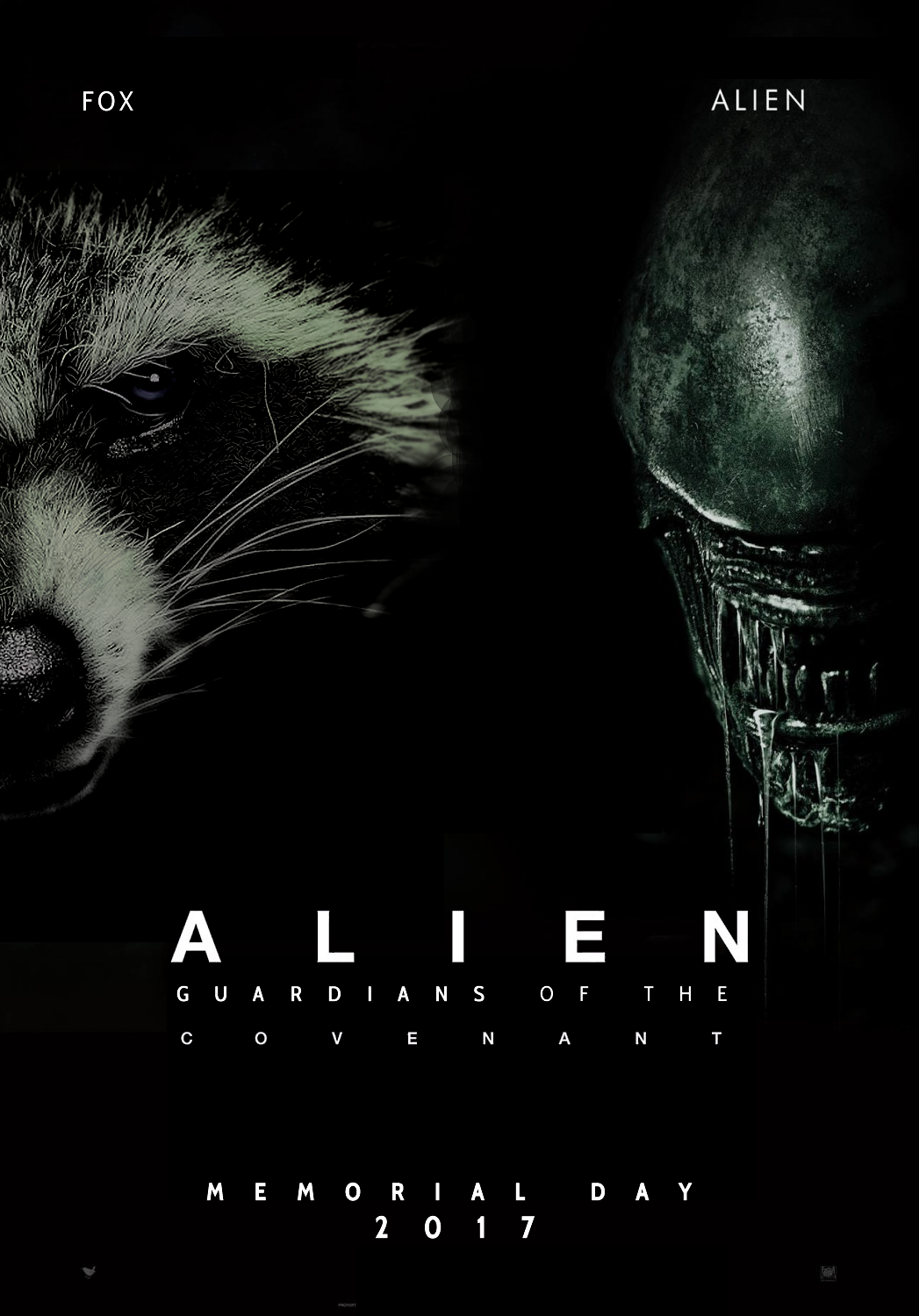 In a world where Archie vs. Predator is a real thing, why not Alien vs. Rocket Raccoon?