Gravity Falls, the cult Disney animated series, gained a passionate and inquisitive fan following due in part to the talent of its all-star cast. But nearly two years after the show went off the air, one of those famous voices has been quietly replaced.
The first part of the three-part series finale, collectively titled "Weirdmageddon," included a surprise voice performance by Louis C.K. as a character named "The Horrifying Sweaty One-Armed Monstrosity." He was one of a plethora of famous voice cameos on the show, including Jon Stewart as a pink cat named Judge Kitty Kitty Meow Meow Face-Shwartstein.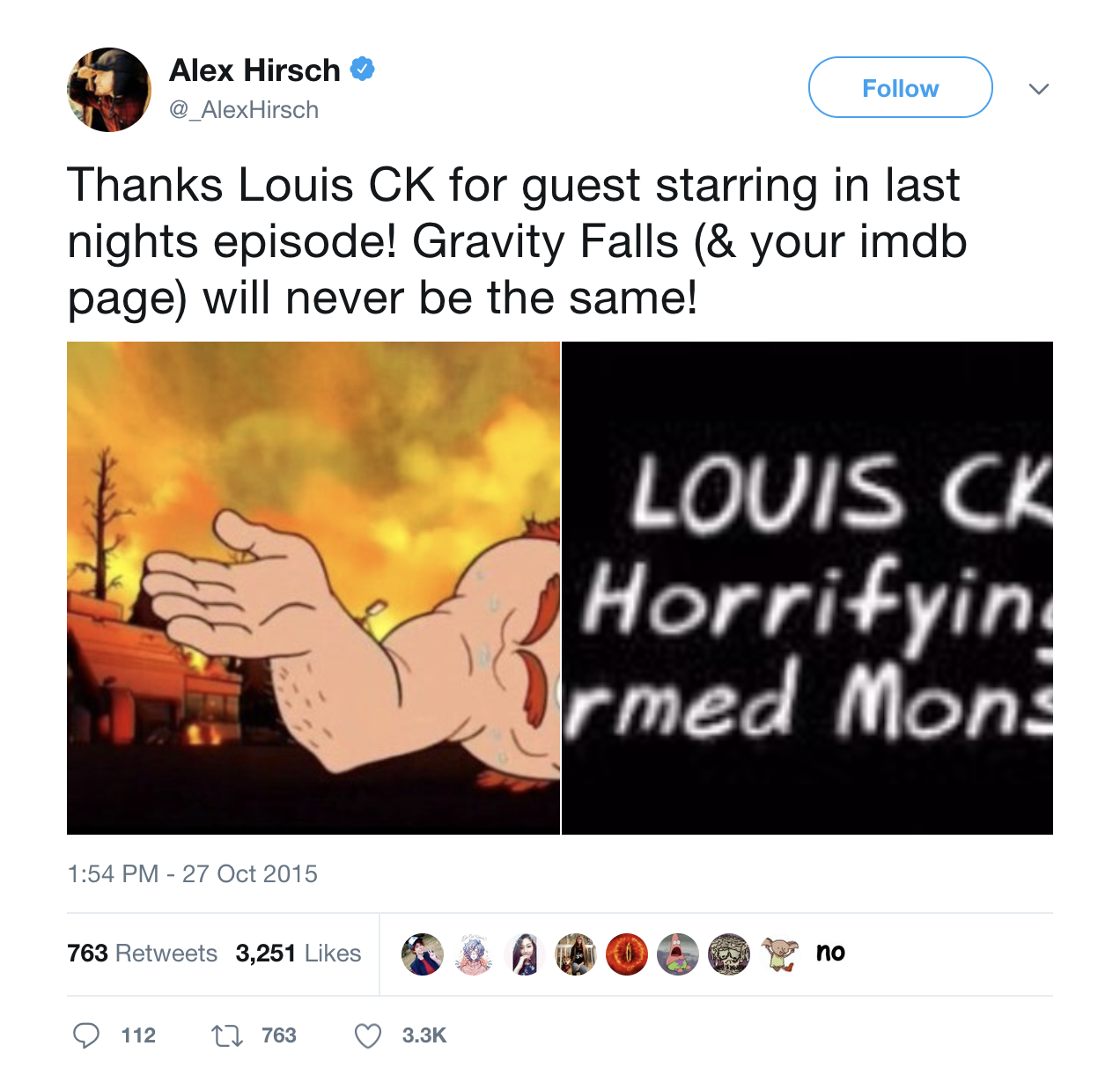 At least he used to be. In the wake of C.K.'s sexual misconduct scandal, Disney confirmed the disgraced comedian has been from the show.
"The role was re-recorded approximately one month ago and new versions of three episodes are now on the Disney XD schedule around the world," a Disney Channels spokesperson told the Daily Dot on Thursday.
Fans in the r/gravityfalls subreddit first noticed the redubbing several days ago, and Reddit user robomechabotatron shared a video featuring the redubbed version of the Horrifying Sweaty One-Armed Monstrosity.
Here's the original:
Here's the redubbed version:
The scene is brief but memorable. A character named Dipper (Jason Ritter) attempts to enter a mall in the town of Gravity Falls to elude capture when a man's head with a giant arm attached to it notices him. The Horrifying Sweaty One-Armed Monstrosity moves toward Dipper and tells him, "Hey, I want to talk to you. I want to talk to you about going inside my mouth." The character even looks a little like C.K.
The Horrifying Sweaty One-Armed Monstrosity shows up again later in the episode, where he places a truck full of henchmen into his mouth. He appears in the end credits, and shows up in the final episode, "Weirdmageddon 3: Take Back The Falls."
On Hulu, where all 40 episodes of Gravity Falls are available to stream, creator Alex Hirsch—who voices several characters on the show including Grunkle Stan and Soos—is now credited with voicing the Horrifying Sweaty One-Armed Monstrosity in "Weirdmageddon: Part 1."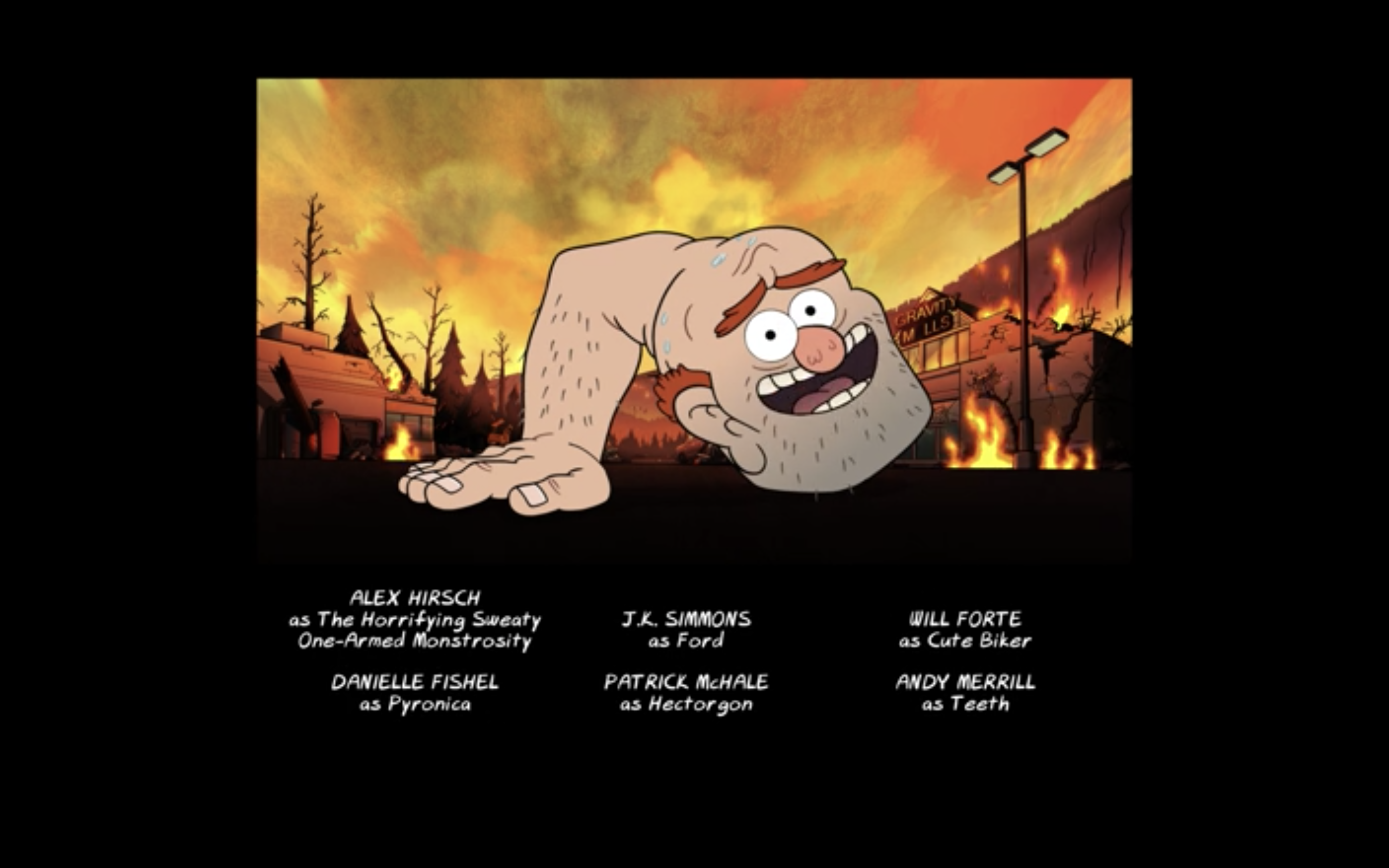 Last month, five women told the New York Times that C.K. masturbated in front of them in incidents that occurred over several years. C.K. later released a lengthy statement about the report, which said, "These stories are true." Since then, FX Networks ended its deal with the comedian, Netflix canceled an upcoming special, and HBO removed him from the lineup of an upcoming special and vowed to remove his previous shows from HBO Go and HBO Now. The theatrical release of C.K.'s movie, I Love You, Daddy, was pulled a week before it was set to debut.
H/T Reddit