Warning: This article contains minor spoilers for Game of Thrones season 7.
After seven years of waiting, Game of Thrones will finally put Jon Snow and Daenerys Targaryen together in the same room, and the newest batch of photos from HBO does plenty to ramp up anticipation.
Most of the photos come from Dragonstone, which capture Jon and Davos Seaworth's arrival on the Targaryen-held island. What appears to be Tyrion—a familiar and friendly face for Jon—and likely a few Dothraki fighters greet the party on the shore.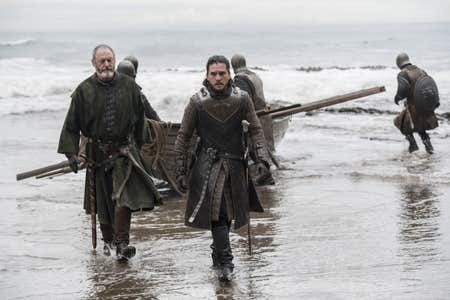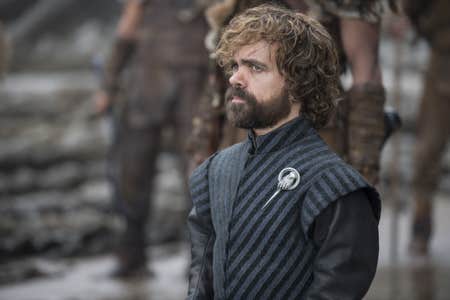 Is Varys prepping Dany on key details she should know ahead of receiving Jon?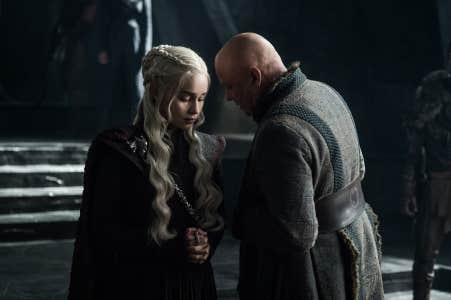 It looks like at some point during the episode, Varys and Melisandre will converse among themselves in what will probably be a layered and mysterious conversation that's away from prying eyes and ears. If this takes place around when Dany speaks with Jon and Davos, it's probably for the better.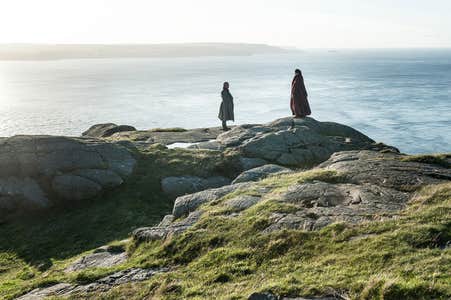 And while we don't see obvious images of the meeting, these photos could very well be from it. Jon and Davos stand before Dany (after being led in by Tyrion and Missandei, according to this week's preview) while she sits on her throne.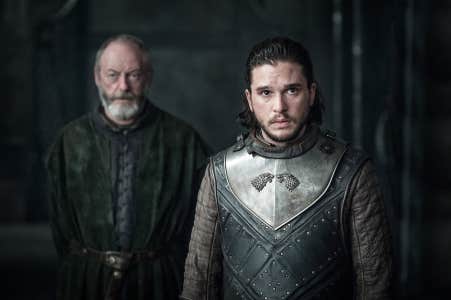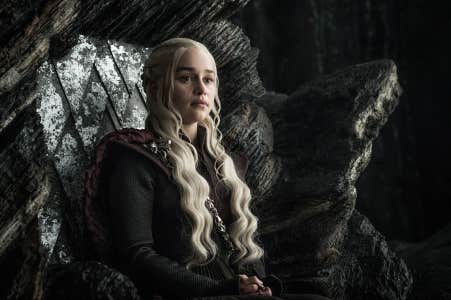 It's possible that Grey Worm, after saying goodbye to Missandei, is in Dragonstone, but it's more likely that he's in or on his way to Casterly Rock, the Lannister stronghold where Dany and Tyrion planned to send the Unsullied soldiers in "Stormborn." The preview showed a skirmish taking place in a courtyard with an archway marked with the letter "L," and the color appears to match the background of Grey Worm's closeup.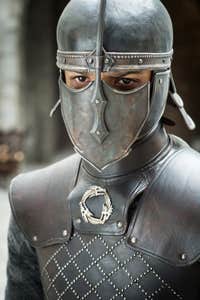 Meanwhile in the north, Sansa—the newly appointed Lady of Winterfell—and Petyr Baelish walk through the castle's courtyard. After Jon blatantly threatened him last week, any semblance of a smirk from Littlefinger now that Jon is out of the picture for the time being probably isn't a good thing.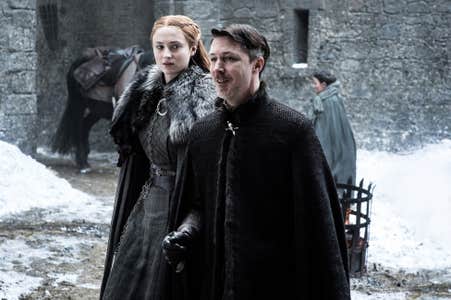 The next episode of Game of Thrones, "The Queen's Justice," airs Sunday, July 30 at 9pm ET.