As Game of Thrones comes to an end, anticipation for the next books in George R.R. Martin's A Song of Ice and Fire series is higher than ever. But Martin is still working on those books, he said in a new blog post late Monday as he debunked claims that he had secretly finished the series.
Last month, Game of Thrones actor Ian McElhinney, who was on the show for several seasons as Ser Barristan Selmy, told fans at Epic Con (a fan convention in St. Petersburg, Russia) that Martin had already written the final two books and that he was holding off on publishing them until Game of Thrones was over. Although the clip was originally posted to YouTube at the end of April, entertainment sites only caught wind of the McElhinney's comments over the past couple days.
"George has already written books 6 and 7, and as far as he's concerned, there only are seven books," McElhinney told fans. "But he struck an agreement with David [Benioff] and Dan [Weiss], the showrunners on the series, that he would not publish the final two books until the series has completed. So if all goes well, in another month or two we might get books 6 and 7, and I'm intrigued to know how Barristan, for instance, ends up going through those final two books. George, I talked to him during season 1 and he did say to me that Barristan had a very interesting journey. But unfortunately, I didn't get to play all of that, so we'll have to wait and see."
McElhinney, who was disappointed that Barristan Selmy was killed off in the books as early as he was—the character is still alive in ASOIAF—is curious, like many book fans, to see what happens to the character he portrayed.
Once McElhinney's comments gained steam, Martin quickly shot down the idea that he had finished writing The Winds of Winter and A Dream of Spring.
"I will, however, say for the record — no, THE WINDS OF WINTER and A DREAM OF SPRING are not finished," Martin wrote. "DREAM is not even begun; I am not going to start writing volume seven until I finish volume six."
Martin also pointedly shot down the idea that anybody made him hold off on publishing his books before Game of Thrones finished its run. As Martin highlighted, if he was holding onto finished works, he'd be sitting on a lot of money for both him and his publishers. And given the symbiotic nature between ASOIAF and Game of Thrones, each of them garners interest for the other.
"HBO did not ask me to delay them," Martin added. "Nor did David & Dan. There is no 'deal' to hold back on the books. I assure you, HBO and David & Dan would both have been thrilled and delighted if THE WINDS OF WINTER had been delivered and published four or five years ago… and NO ONE would have been more delighted than me."
The Winds of Winter does not yet have a release date, but Martin has said he will reveal it the moment that there is one to announce.
---
NOW HEAR THIS:
How linguist David J. Peterson created the Dothraki and Valyrian languages for Game of Thrones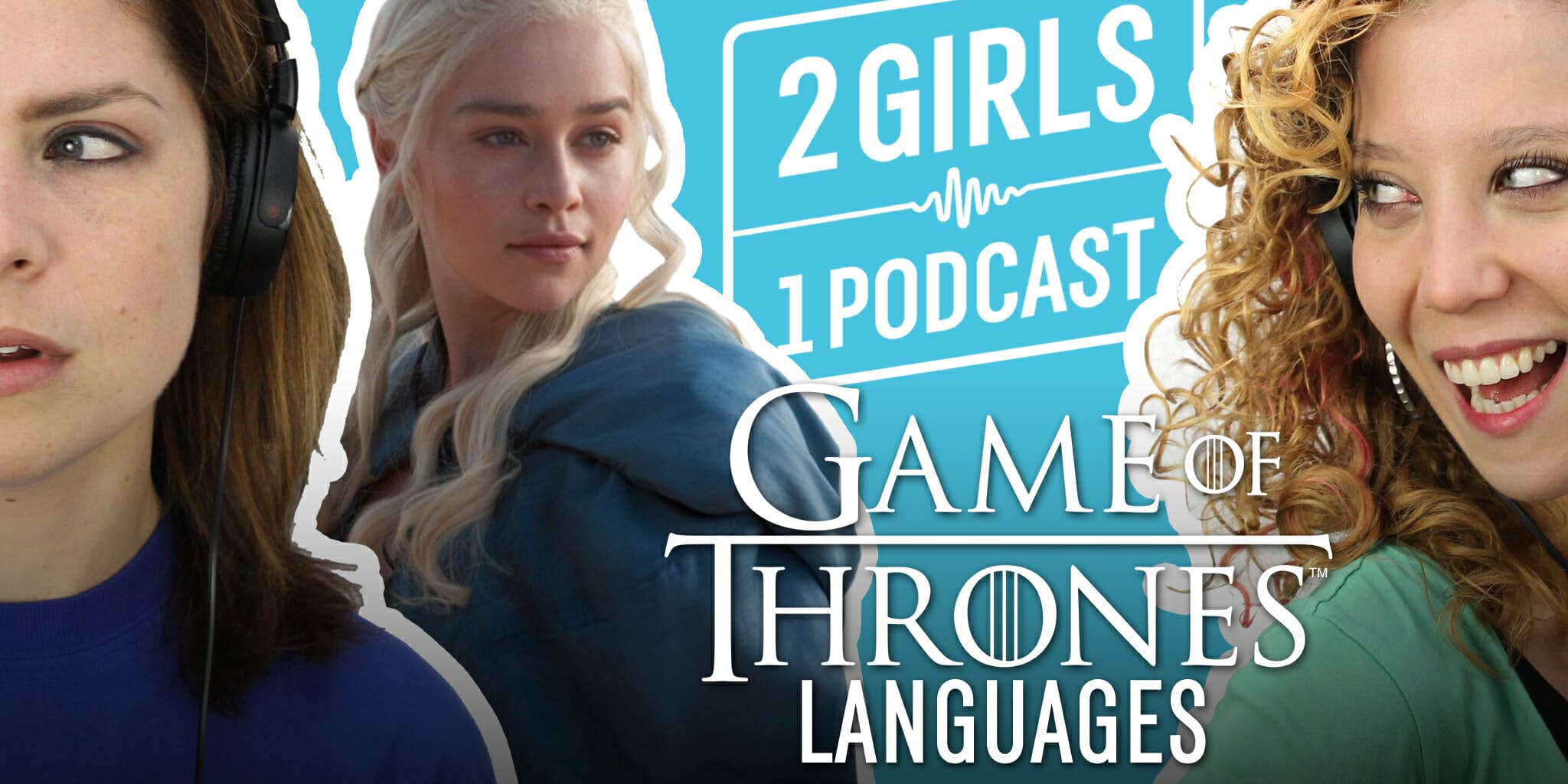 Introducing 2 GIRLS 1 PODCAST, a weekly comedy show where Alli Goldberg and Jen Jamula (two actors who perform bizarre internet content on stage) have hilarious and humanizing conversations with Bronies, top Reddit mods, professional ticklers, video game archaeologists, dating app engineers, adult babies, cuddling specialists, vampires, Jedi, living dolls, and more.
Subscribe to 2 GIRLS 1 PODCAST in your favorite podcast app.
---
READ MORE:
Need more news from beyond the Wall? Sign up here to receive our weekly Game of Thrones newsletter from in-house expert Michelle Jaworski.