If you're a fan of Jane Austen then you know that no one does romance better. And one Austen-loving family on Imgur has just won Best Proposal of This (or Any) Century.
When Jane Austen wrote, "for what do we live but to make sport for our neighbors?" she probably wasn't envisioning the neighborhood being as large as the Internet. But she also never imagined a whole family cosplaying her book Pride and Prejudice 201 years after it was introduced to the world—and from the look of shock on this new fiancée's face, she wasn't expecting it either.
"I walked in the house, not expecting my sister to seize me and start exclaiming that Mr. Bingley had returned to Netherfield at last," reads the caption on the first of 17 dreamy photos in "A Surprise Pride and Prejudice Engagement," a gallery at Imgur that quickly went viral after it was posted earlier this week .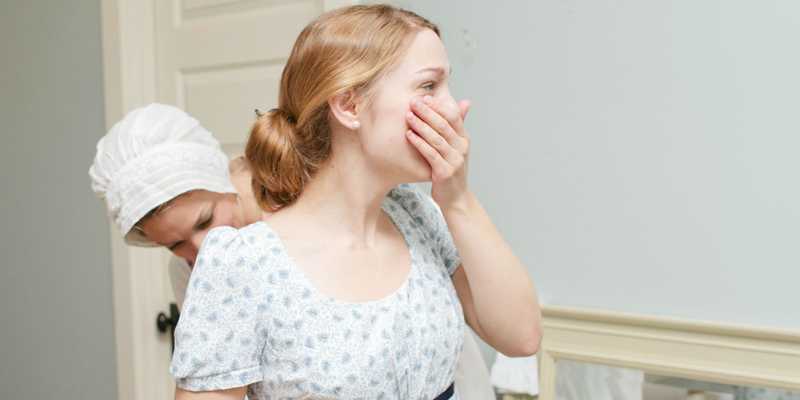 According to the gallery, the mother of the bride-to-be sewed five Regency dresses in two weeks so that her entire family could participate in the display, complete with her family cosplaying the roles of Elizabeth Bennet's from the original novel.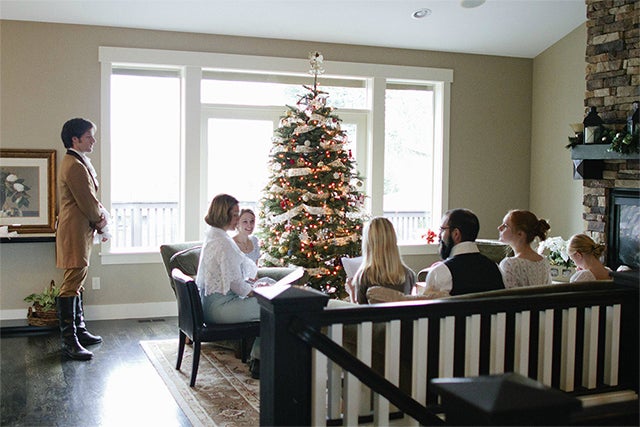 And could her fiancé be a more perfect Mr. Darcy? You know you're swooning.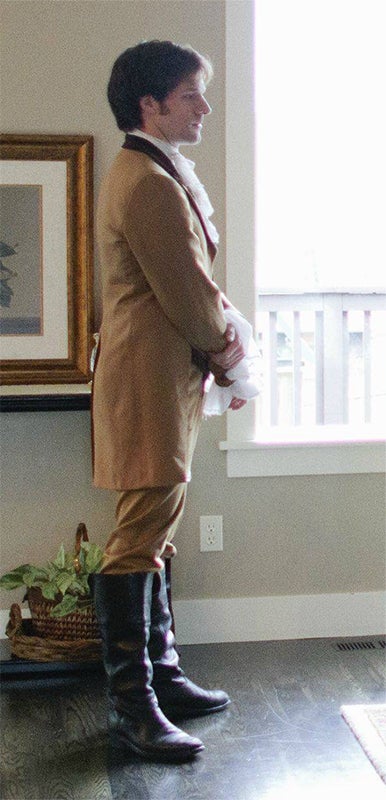 On Tumblr, where the post quickly went viral, users were uniformly overjoyed, with Tumblr user kammartinez declaring she would "absolutely take this over some overly-public 'grand' proposal with a flash mob." On Reddit, reactions ranged from the starstruck to the amused. The top Reddit comment, by What-the-Heck: "Is this what rich people do when they are bored? Because I just eat American cheese singles out of the fridge."
And on Imgur, MrMaloonigans summed up our reaction best: "Cant tell if this is 1. staged; 2. final level hipster; 3. just a really nice family." We're betting on the most Austenian answer: all three.
See the whole gallery here. Then go out and find an Austen fan to marry you.

Photo via Imgur