She's beauty. She's grace. She's Supreme Commander of Imperial Space. 
Mattel announced a collaboration with LucasFilm that will offer a line of three official Star Wars Barbies later this year, including one inspired by Sith Lord and noted fashion plate, Darth Vader. Rather than putting Barbie into durasteel drag, the design is based on the original concept art for A New Hope as filtered through an haute couture lens. If you've ever dreamt of how well 'a galaxy far, far away' would work as a Met Gala theme, wonder no longer.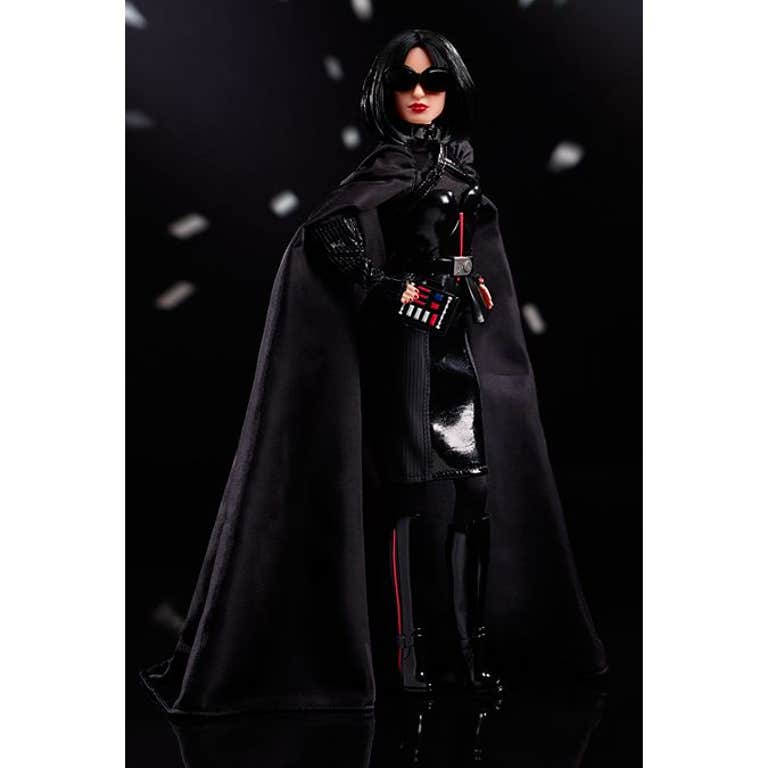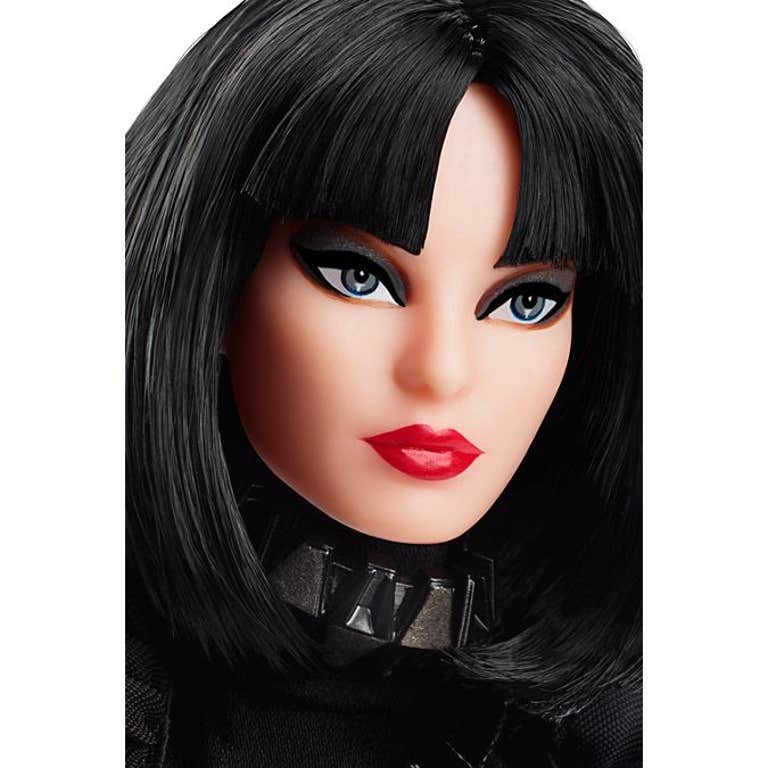 The choker. The peplum bodice. The flawless metallic smokey eye. Darth Vader Barbie has truly outdone herself, while still honoring her Dark Lord roots. Vader's iconic helmet is here translated into a pair of on-trend clout goggles, and his life-support control box makes the perfect statement clutch. It's a refreshingly playful reboot of one of the most formidable character designs in cinema history, that also nods to the visual and narrative elements that made Vader one of the most iconic villains of the big screen. After all, what says 'redemption arc' better than a sweetheart neckline?
Designer Robert Best described the project as "a collaboration of two unique icons that truly stand alone," and the unexpected but nonetheless potent powerhouse combo quickly won fans online:
https://twitter.com/djmmarquis/status/1161403643591102464
Cool. Awesome new Barbie line of Star Wars dolls. "Barbie betrayed and murdered your father." – Ben Kenobi pic.twitter.com/0zLnCn85go

— Jim Maxwell (@1jcmaxwell) August 13, 2019
There's a Darth Vader Barbie and this is the Star Wars character Disney should be making spinoffs around: pic.twitter.com/qPsozN5UPn

— Jay #WeAreGroot Abbit (@AbbitJay) August 13, 2019
https://twitter.com/hellresidentNY/status/1161320691729403905
https://twitter.com/boy___troy/status/1161325604047851520
this darth vader barbie is good pic.twitter.com/66x58PnSWV

— tyler (@cyberpunkwarlok) August 13, 2019
Tonight I learned that Mattel is about to release a Star Wars special edition Darth Vader Barbie and I'm… kind of obsessed with her. That is a solid look. pic.twitter.com/t0KFyp8pYr

— The Chubby Cryptid (@chubbycryptid) August 13, 2019
Thousands of 40+ year old men will be buying their first Barbie doll #starwars #barbie pic.twitter.com/imzNnmPwXZ

— Rui (@ruithinks) August 14, 2019
The collection also includes an R2D2 doll that looks like a particularly well-appointed DisneyBound and a take on Leia that imagines if she had access to a full glam squad on Yavin 4, but it's clear who the true (Death) star of the show is. If you're set on having a Vader Barbie of your own, you'll have to part with $100 and wait until November 18 for them to ship; it remains unclear on whether the dolls will come with force choke poseability.
READ MORE: