YouTube vlogger Austin McBroom is under scrutiny after a TikTok video appeared to show him slapping his 4-year-old daughter's bottom as he said, "Oh God damn." 
McBroom runs "The ACE Family" YouTube channel along with his wife, Catherine Paiz, where they post lifestyle videos often featuring their three kids.
Twitter user @urmom031 on Saturday drew attention to the video of McBroom slapping his daughter, saying the behavior seemed wrong.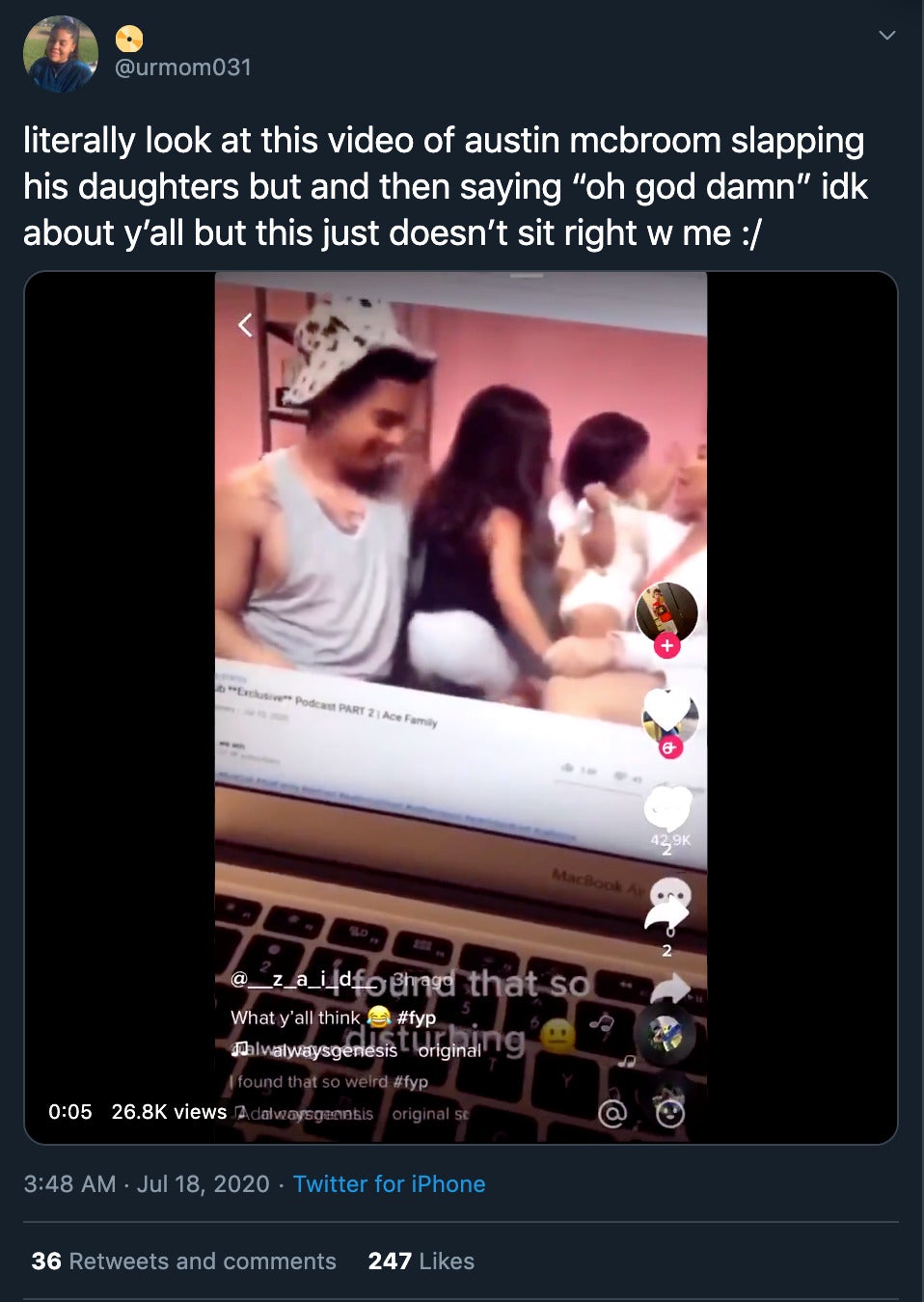 "Idk about y'all but this just doesn't sit right w me," the user tweeted.
On Twitter, people expressed frustration and outrage over the clip.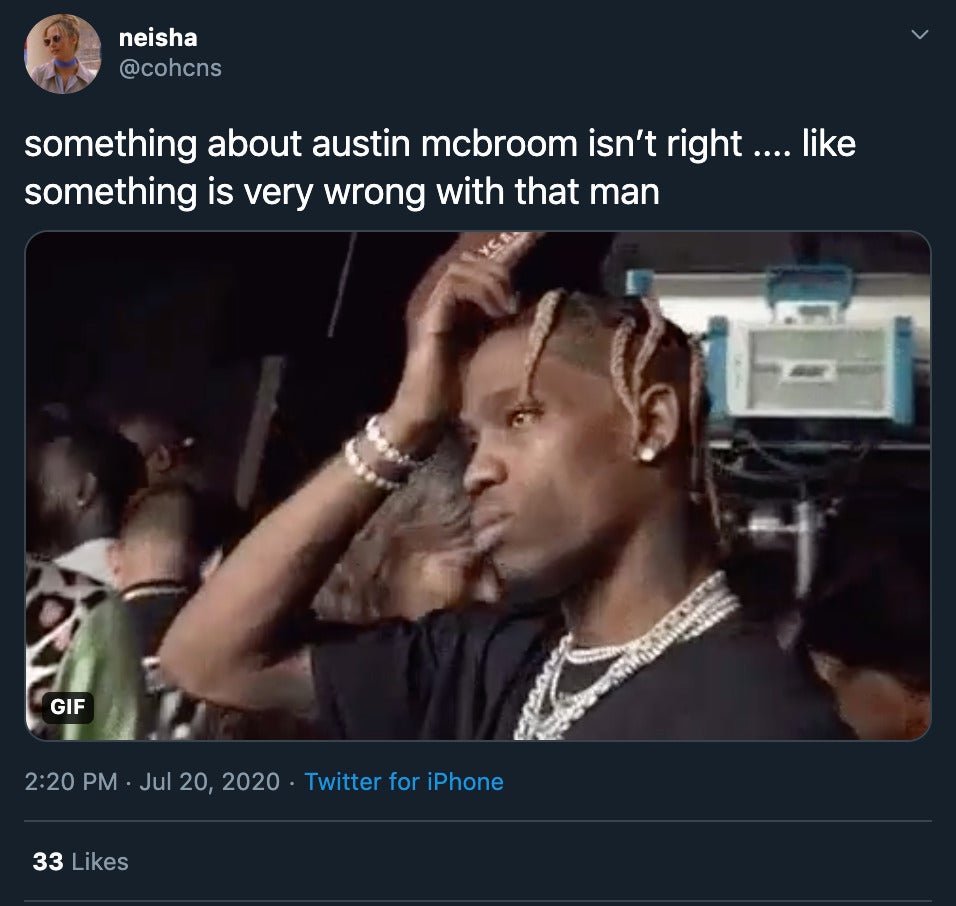 "Something about austin mcbroom isn't right," user @cohcns tweeted.
Others pointed out that this isn't the first time McBroom's behavior towards children has been questionable. In January 2019, McBroom posted a video of himself buying a penis-shaped lollipop for a little girl believed to be related to his wife, Paiz. 
"Austin McBroom has been a weirdo since the whole Spencer's thing," user @KSwizz_ tweeted, referring to a chain of stores that sell sex toys. "Like if I ever saw my husband or ANY man smack my child's butt the way he did, I'd be gone."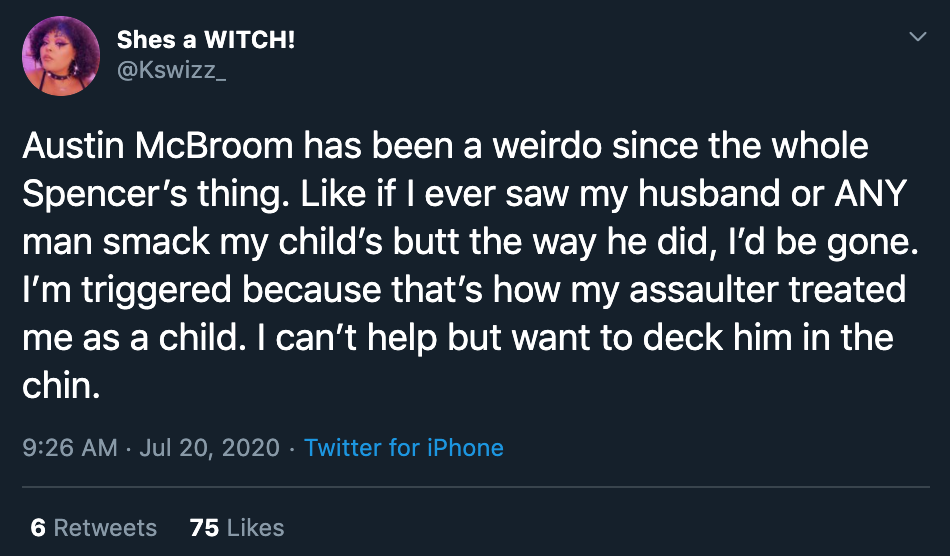 McBroom and Paiz never addressed the response to the lollipop video and have not responded to the backlash from the TikTok video.
READ MORE:
H/T HITC