People in the medical community are posting pictures in their bathing suits with the viral hashtag "#MedBikini" in protest of a sexist study written by a group of male doctors.
The medical journal that published the article recently retracted it amid the backlash from the medical community and the public, who are saying the article never should have been written, let alone published, in the first place.
The article titled "Prevalence of Unprofessional Social Media Content Among Young Vascular Surgeons," was first published last year but was also included in the August 2020 issue of the Journal of Vascular Surgery, CNN reported.
The piece looked at behavior that the male doctors considered inappropriate, unprofessional, and controversial—like posts with "provocative posing in bikinis/swimwear" and "holding/consuming alcohol"—from the social media accounts of 480 young vascular surgeons, CNN reported. The male doctors created fake social media accounts to "spy" on the surgeons.
Its purpose was to potentially detract young professionals from posting content online that could impact their credibility with future employers and patients.
While women made up about a third of the accounts analyzed, medical professionals who read the article said the study mainly targeted women, CNN reported.
"As a female doctor, I'm incredibly aware of how sexist the medical world is. Unless women are regarded as equals, we cannot achieve full progress not just in medicine, but in any other field of occupation," Vera Bajarias, a nephrologist in training in the Philippines, told CNN.
A woman in the medical field, who goes by @stephlococcus, tweeted that wearing a swimsuit and posting it "does not make me unprofessional or less intelligent or compassionate compared to my male colleagues."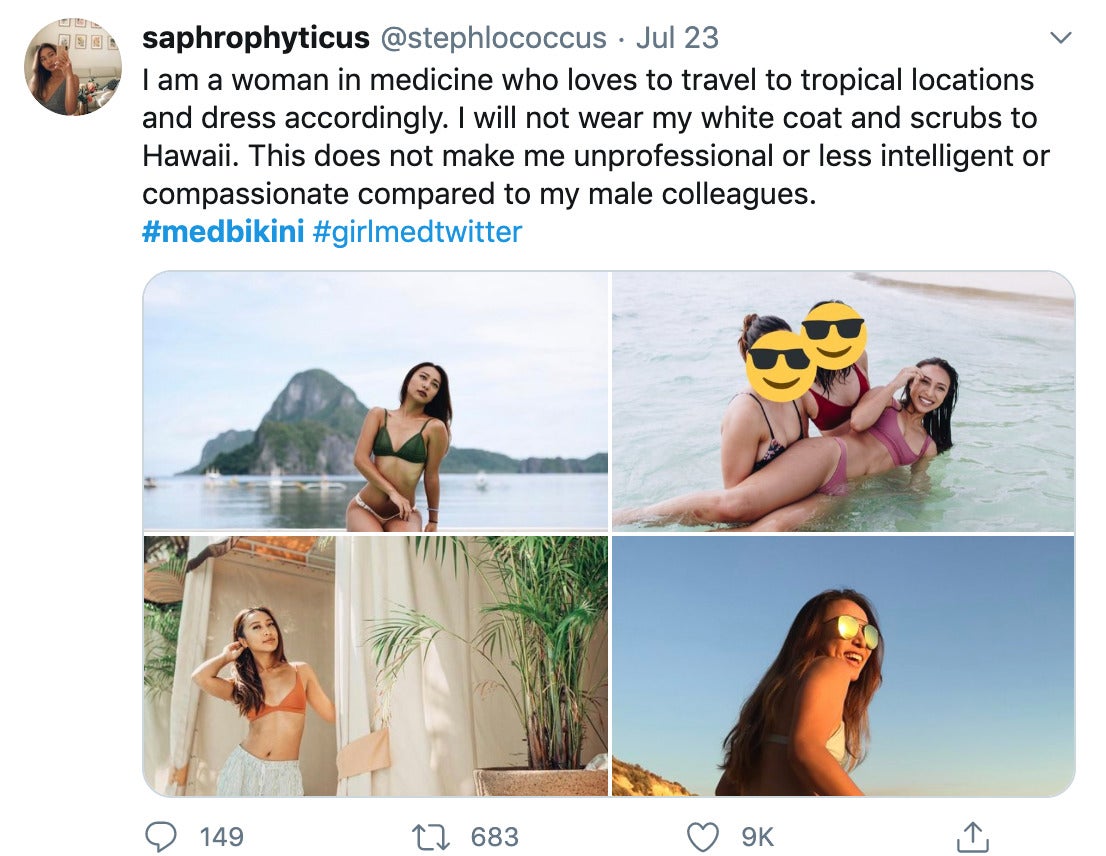 A number of people online shared the same sentiments.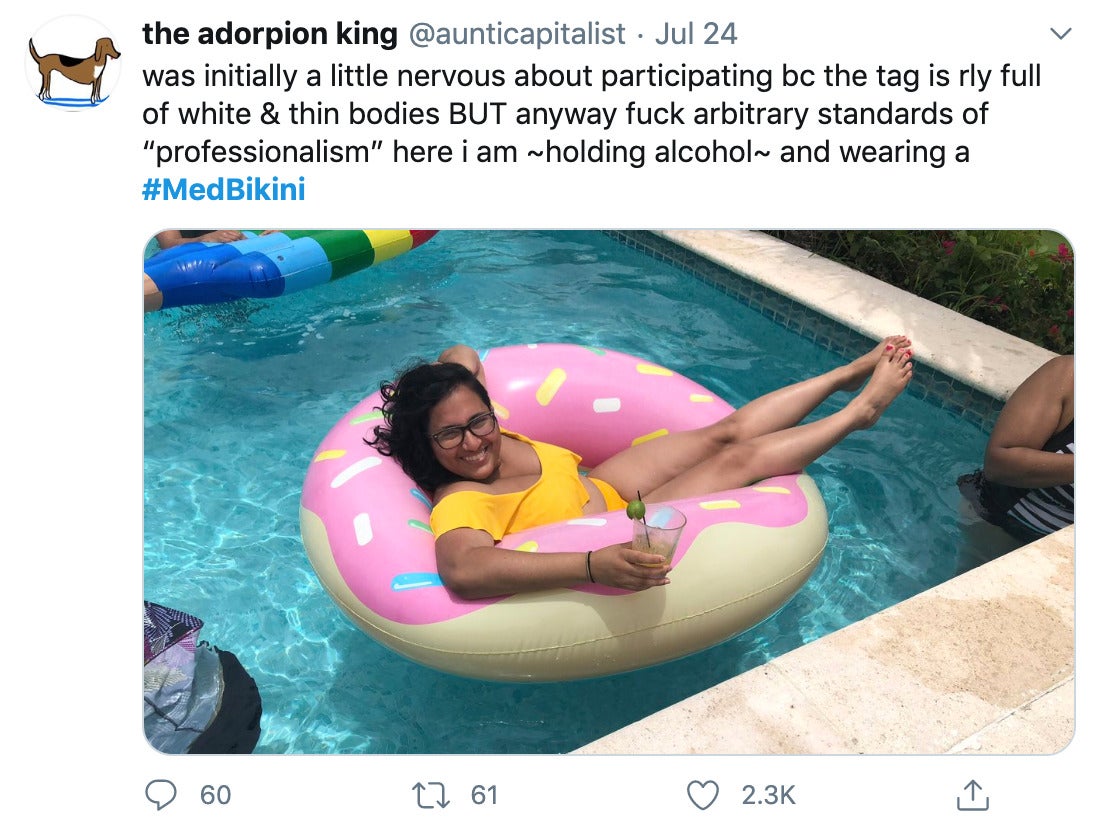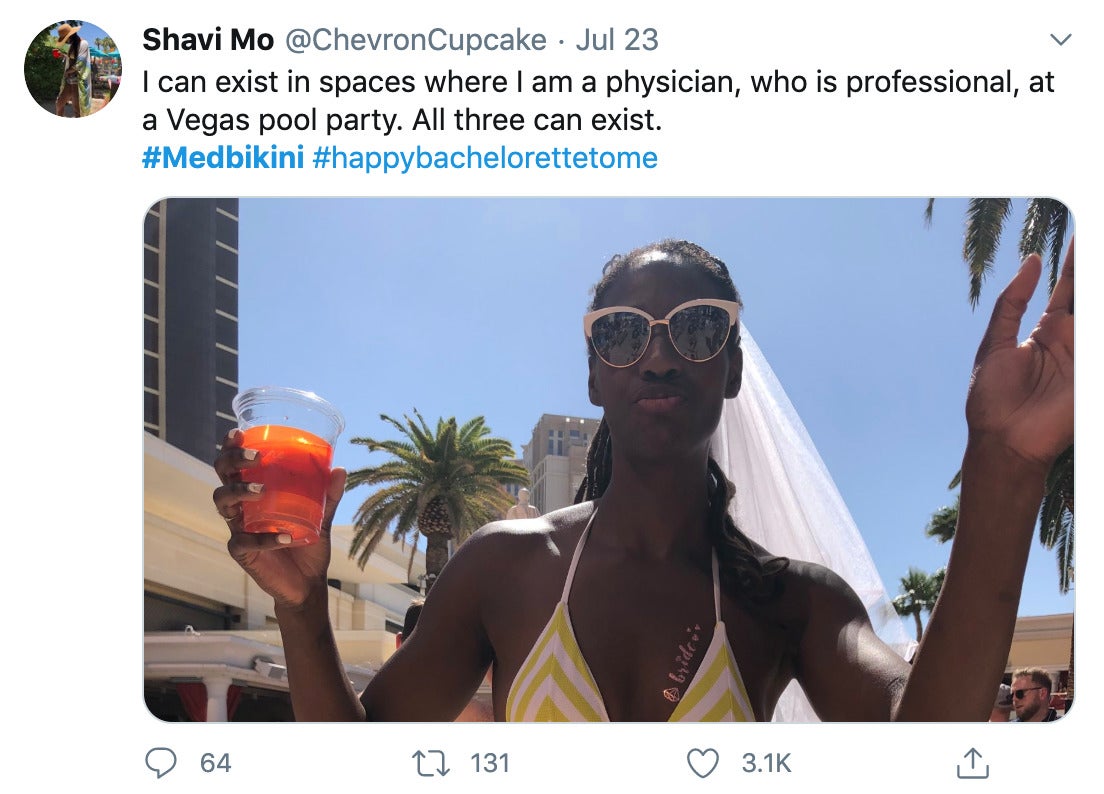 At least one of the surgeons in the study issued a public apology, as did the Journal, which said it understood the intent of the study but failed to take into account its "conscious and unconscious bias."
READ MORE: