Another rideshare driver was assaulted by a passenger, according to a newly emerged video.
In the video, the passenger repeatedly hits the man, who allegedly works as a rideshare driver, and tries to grab his phone as he records the incident.
The video was posted on the "Uber Freakout" subreddit Tuesday with the caption: "Another rideshare employee gets assaulted by a customer. Apparently this happens daily."
The woman is wearing a mask and sitting in the seat behind the driver.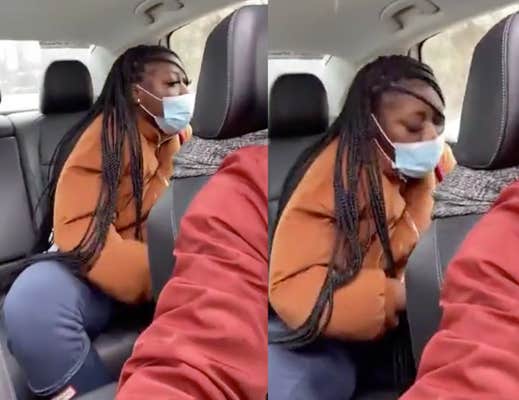 The woman tells the driver not to record her and lunges forward to grab the camera from his hand as he begins recording. "Get out of my car," the man says. "Get out of my car, I'm gonna report you."
"You're gonna go to jail. You're touching me now," he continues.
The woman retreats to her seat for a bit and says something that is inaudible.
"That's abusive," the driver says in response.
The driver continues asking her to get out of the car.
"I'm not," she says, lunging forward once more to grab his camera. The driver tries to move the camera away from her reach, briefly hindering the view. The man continues saying, "You're a danger to me."
"You're hitting me. I'm gonna call the cops," he says while trying to swat her hand away from him.
"What the fuck you talking about?" she says, hitting his head with a water bottle.
"You're hitting me!" he says, and she throws the bottle at him before the video ends.
It is unclear when or where the incident occurred and which rideshare company the driver works for.
The emergence of the video follows a similar incident in San Francisco, in which a group of women can be seen violently attacking and spitting on an Uber driver after he tried to refuse them service for not wearing masks.
---
Today's top stories