A viral video shows a police officer burning on the ground and civilians rushing to help during a clash between police and protesters in Colombia.
The video was shared on Reddit on Wednesday as the country marked one week of protests following a proposed tax overhaul.
The video, a clip from Euronews, shows police in riot gear and shields running away as one officer falls to the ground with his back caught in flames. One officer walks by before a group of civilians rush to the man's side.
The video, recorded by Euronews, shows the officer catch fire after a bomb goes off. About six officers run away from the attack.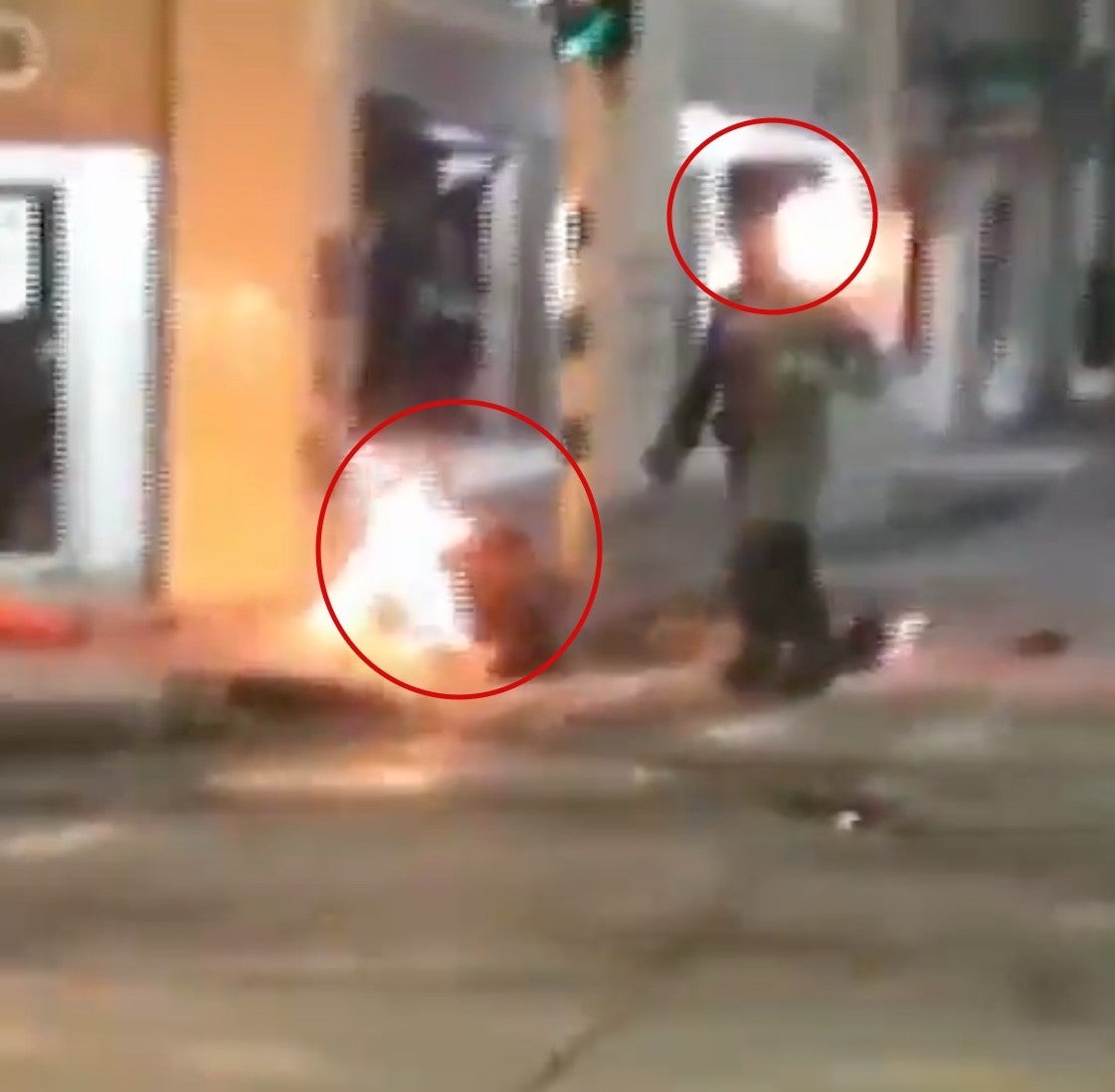 An officer eventually comes back to the scene, helps put out the flame, and carries the man with the help of a civilian.
A slew of similar videos went viral across social media over the past week as the country has been embroiled in massive protests. The unrest followed a proposal to reform the country's taxes in response to the economic crisis brought about by the pandemic.
Other videos show loud gunshots and people running and screaming on the streets amid the protests.
The bombing took place in Pasto, in southern Colombia, according to Euronews. Much of the protests and violence have been in Cali, a city southwest from the capital Bogotá.
According to Euronews, there is an offer of about $13,000 for anyone who can provide information about the bombing resulting in capturing of the suspects.
So far, 24 people have been killed in the protests and more than 800 have been injured, according to the latest estimate. Eleven out of those 24 killings were carried out by the police, according to the BBC.
On Sunday, four days into the protests, Colombian President Iván Duque announced the withdrawal of the tax bill. By that time, protesters had already broadened the scope of their demands. They're now calling for a change in the country's education and health systems and the end of excessive force by the country's security personnel.
The tax reform aimed to remove the value-added tax exemption for select goods and services and increase residents' tax on dividends, according to an Ernst & Young report.
Before the Duque withdrew the reform, Colombia's central bank raised concerns that a potential withdrawal of the bill could have a dire impact on the economy of the country where close to 50% of the population live in poverty.
---
Today's top stories