A Twitch live stream was mysteriously interrupted Sunday by the sound of thunder and a sudden gasp from one of the stream's commentators. Jaime Bickford, who goes by "Karma" on Twitch, was struck by lightning while commentating on a stream of the game Rocket League. 
After she was struck, it wasn't immediately clear to viewers what had happened to Bickford. She made sounds that indicated she was in pain for a few minutes and later clarified what happened to her for the stream's audience. 
She explained that her area was experiencing major thunderstorms when lightning that struck her neighbor's house somehow made its way to her controller.
"The house next door to me got struck by lightning," Bickford said. "The lightning must've hit there and gone through, there's like a metal thing—you guys can't see what I'm talking about—but there's a metal thing that goes down the house, and it must've gone down the house and somehow hit me. Not hit me, but it went into my controller, and the controller like sparked and burnt my hand."
The next day, Bickford tweeted that her hands were fine following a visit to the doctor, though they did have minor burns.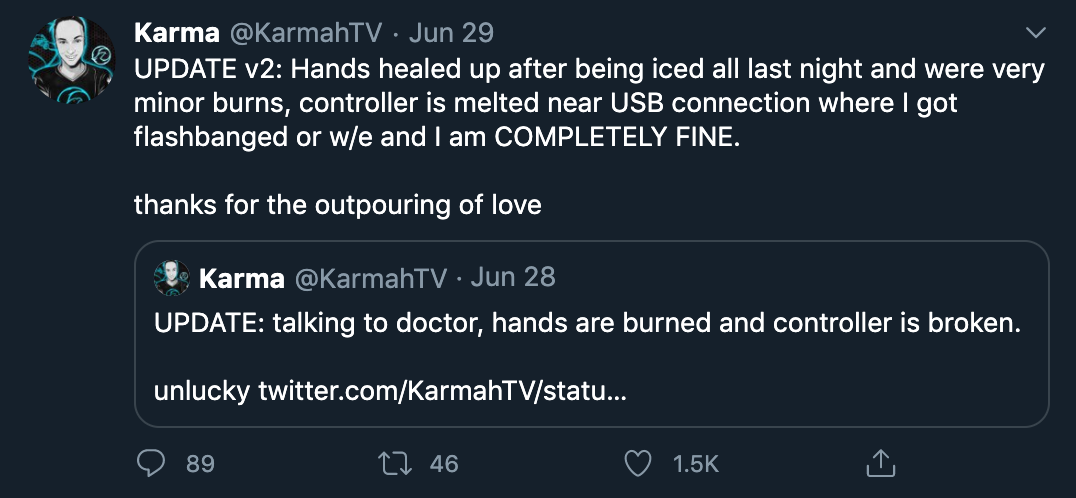 "Hands healed up after being iced all last night and were very minor burns," Bickford said. "Controller is melted near USB connection where I got flashbanged or w/e and I am COMPLETELY FINE. Thanks for the outpouring of love."
In an Instagram post, Bickford shared an image of the controller she was holding at the time the lightning struck, showing the damage near the USB port.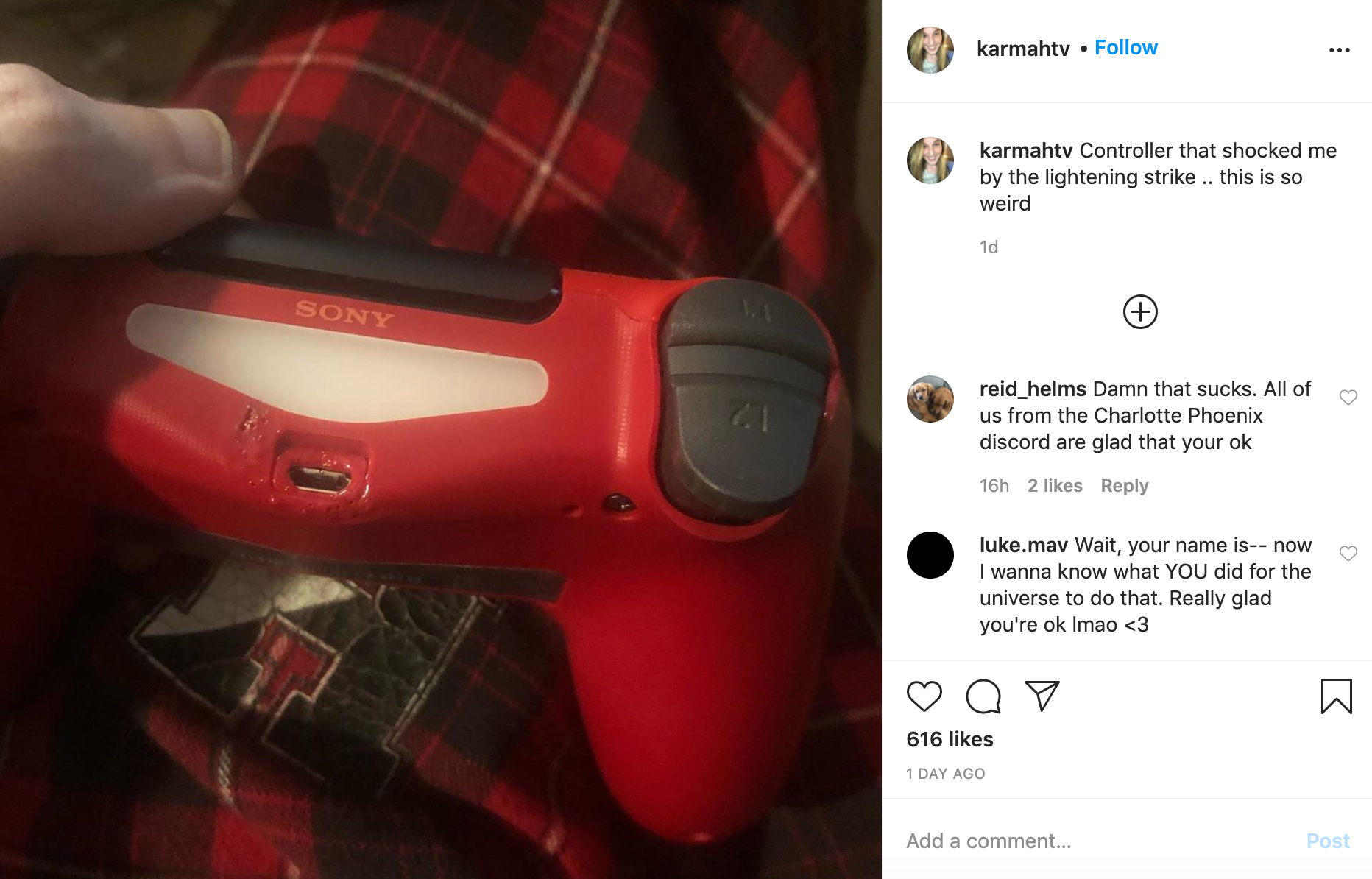 "Controller that shocked me by the lightning strike… this is so weird," Bickford wrote in the caption.
She also announced she would be unable to play an upcoming tournament due to the damage to her hands.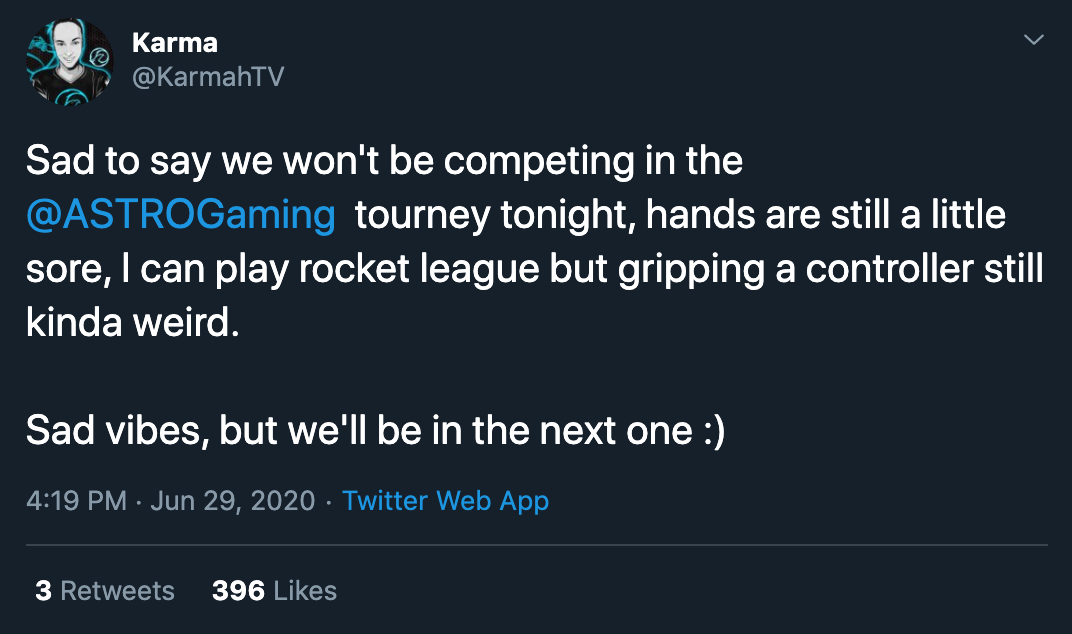 "Sad to say we won't be competing in the @ASTROGaming tourney tonight, hands are still a little sore, I can play rocket league but gripping a controller still kinda weird," Bickford tweeted Monday. "Sad vibes, but we'll be in the next one."
READ MORE: