A TikTok video of a woman asking a passenger on a public bus to wear her mask has gotten more than 20,000 views.
"Do you think your privilege is going to help you today?" the woman says.
The maskless woman, donning sunglasses and chapstick in one hand as she blocks her face, stays silent throughout the whole video. The video was taken by @dcmoemoe42, who had the intention of making the lady viral.
"You will go viral today," the woman says. "This is for the health and safety of everybody on the bus. You have the nerve to be putting on chapstick?"
The video was filmed on a Metrobus in Washington, D.C., where according to an order issued in July, passengers of any form of public transit, including buses, must wear a mask at all times. The order was set to be in effect through October of 2020 or until the extended state of emergency date. According to the mayor's latest order, D.C. has hit a new record of 41 new cases per 100,000 persons.
The woman filming continues to talk to the maskless woman, who remains with her hand hovered over her face. "Your privilege does not work for you on the Metrobus," the woman says. "Maybe in your Lexus, but not on the Metrobus, ma'am. You should have a mask on."
Some TikTok users said the maskless woman should face consequences for not complying with safety mandates and respected how politely the woman called out the passenger.
"Thank you for protecting all of us," @pghnana commented. "People who won't listen to simple public health and safety need consequences."


Others, however, urged the TikToker to leave the woman alone and said if the woman had privilege, she wouldn't be riding the bus.
"Yo if she had a Lexus, she wouldn't be in a dam bus," @tinydancer60 commented. "If your mask works, you have nothing to fear."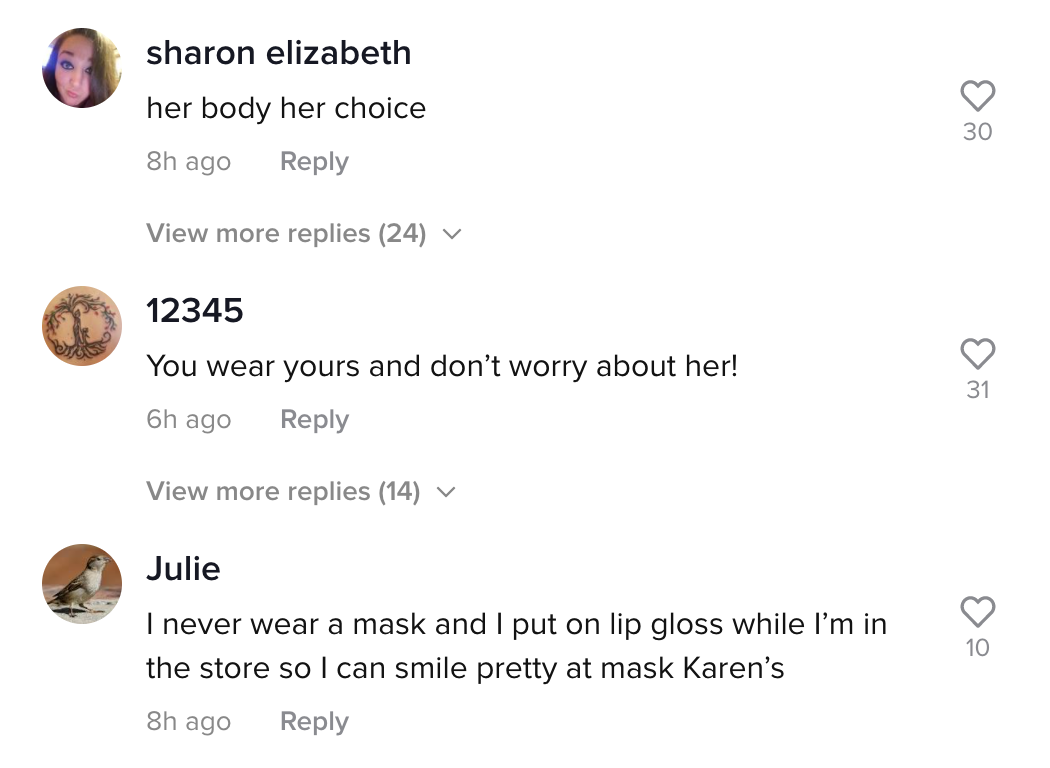 Some people in the comments called the woman filming a "Mask Karen," and asked her to leave the maskless passenger alone.
"I never wear a mask and I put on lip gloss while I'm in the store so I can smile pretty at mask Karens!" @juliie73337 commented.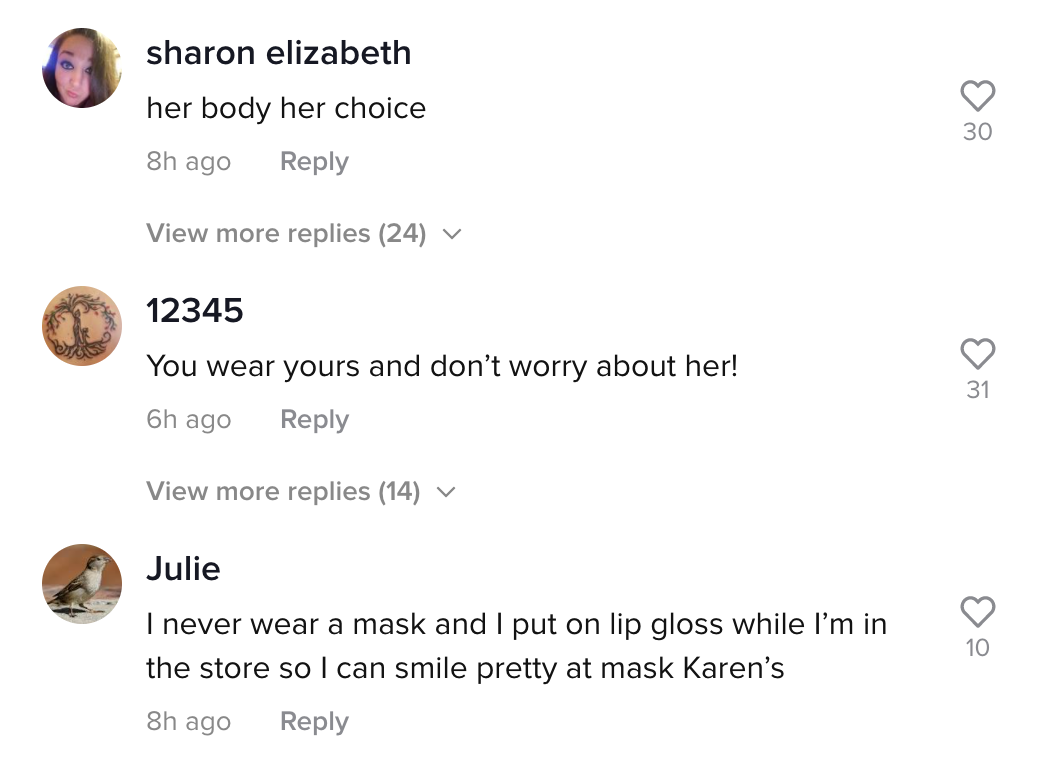 The Centers of Disease Control and Prevention issued an order on Jan 29. requiring that masks be worn by all passengers on public transportation, where social distancing is more difficult. The CDC also says "operators" like bus drivers must remove any person that does not comply with mask mandates at the earliest safe opportunity.
The woman filming says she posted this because a family member of hers is currently suffering from COVID-19.
"I'm really sorry these comments just don't get it," @mychemicalromancefanclub commented. "So many of us have suffered and it HURTS to see people who don't care and are making everything worse."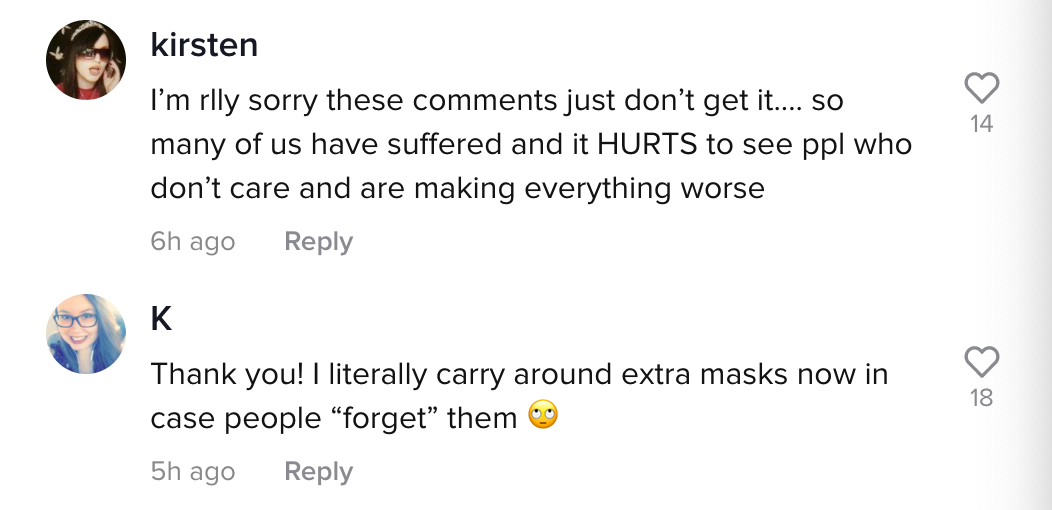 Update 10:39am CT, March 4: In an emailed statement to the Daily Dot, the Washington Metropolitan Area Transit Authority, which runs Metrobus, acknowledged that federal law requires masks on its buses.
"In order to protect bus operators that provide an essential service, we ask that they not confront customers, but utilize other options available to them," the statement said. "This includes stopping the bus due to unsafe conditions and contacting MTPD [Metro Transit Police Department] for assistance until the issue is resolved."
---
Today's top stories