Update 9:49pm CT, Dec. 8: When reached for comment, a TikTok spokesperson told the Daily Dot that the platform took down the video of the two white users saying the N-word. "We're committed to promoting an inclusive and positive environment on TikTok. In line with our Community Guidelines, we remove hateful speech and behavior so that our community can feel safe and welcome to create and share," the apokesperson added.
TikTok was accused of refusing to remove a video of two white users saying the N-word and removing a Black woman's video calling them out.
TikTok user Abi Akharoh shared a video of two white women dancing and lip-syncing the N-word. The video was seemingly posted by user @jerseyvanover, and user @hattienewman was tagged in it.
When the Daily Dot ran a search for them on Tuesday, the video was removed from @jerseyvanover's account, and @hattienewman's was unavailable on the platform.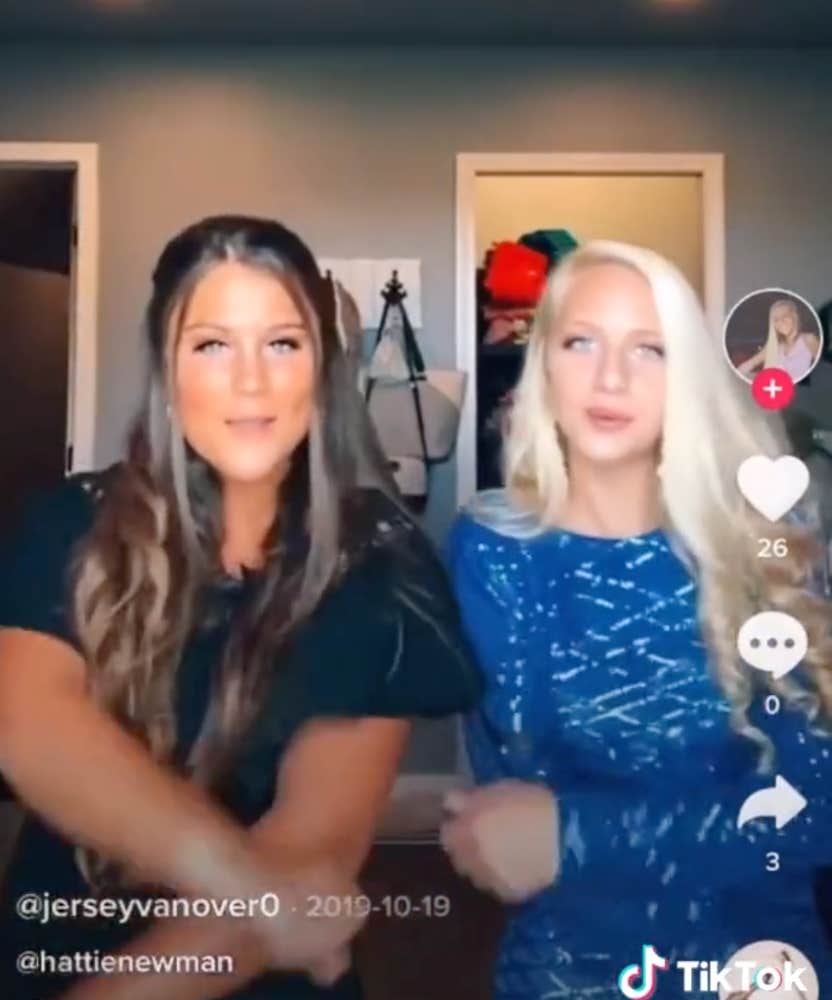 Akharoh says she reported the video to TikTok for hate speech but that TikTok did not remove it because it did not violate its policies. She shared a screenshot of the message from TikTok in her video.
"We found that the reported content doesn't violate our Community Guidelines," read part of the message. The message went on to say she could "block the account" if she's offended.
Akharoh later made a video reacting to the two TikTokers' video. She appeared confused and disgusted after watching it. She said that she did not speak in the video.
The Daily Dot was not able to independently verify the content of Akharoh's video.
Akharoh claims TikTok then removed her video for containing "hate speech." She shared a message on her TikTok account that reads: "Removed for: 'Hate speech.'"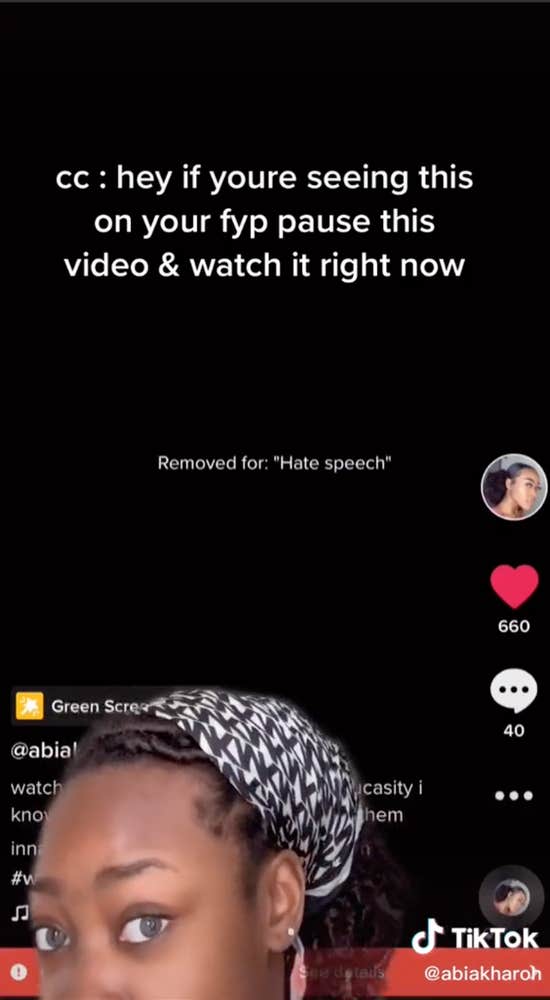 TikTok user @jerseyvanover apologized for using the N-word in a TikTok video on Nov. 22.
"i just wanted to apologize for using a word in a song i should have not said," she said. "i am not racist, i love all races. i apologize to everyone."
While Akharoh's video was posted on Nov. 22, it only gained traction after TikTok star @theconsciouslee shared the video with his 905,000 followers on Sunday.
The Conscious Lee further called out TikTok for its "textbook suppression" and is boycotting the app on Tuesday. He said the boycott is to bring awareness to TikTok's alleged performative solidarity.
"We want you to know that we hear you and we care about your experiences on TikTok," the company wrote in a statement in June, just as massive protests sparked by the police-killing of George Floyd were taking off across the country. "We acknowledge and apologize to our Black creators and community who have felt unsafe, unsupported, or suppressed. We don't ever want anyone to feel that way. We welcome the voices of the Black community wholeheartedly."
TikTokers agreed with the Conscious Lee in his comments section.
"I guess BLM only when it's trending," commented one user.
"tiktok ? I thought y'all said BLM?" wrote another user.
The Daily Dot has reached out to Abi Akharoh.
This article has been updated.
---
Today's top stories