As protesters across the country marched against police brutality, The Hills star Stephanie Pratt was dragged for calling to "shoot the looters" 14 years after she was arrested for shoplifting.
"Shoot the looters – using this tragedy as their excuse to rob and burn all of our towns down," tweeted on Sunday.
Pratt's comments—and hypocrisy—were the subject of heavy criticism, as the Daily Mail reported.
"LOOOOOOL come on now Stephanie," Batwoman actor Camrus Johnson wrote. "Did you really tweet this for the world to see knowing you got arrested for looting. That's wild."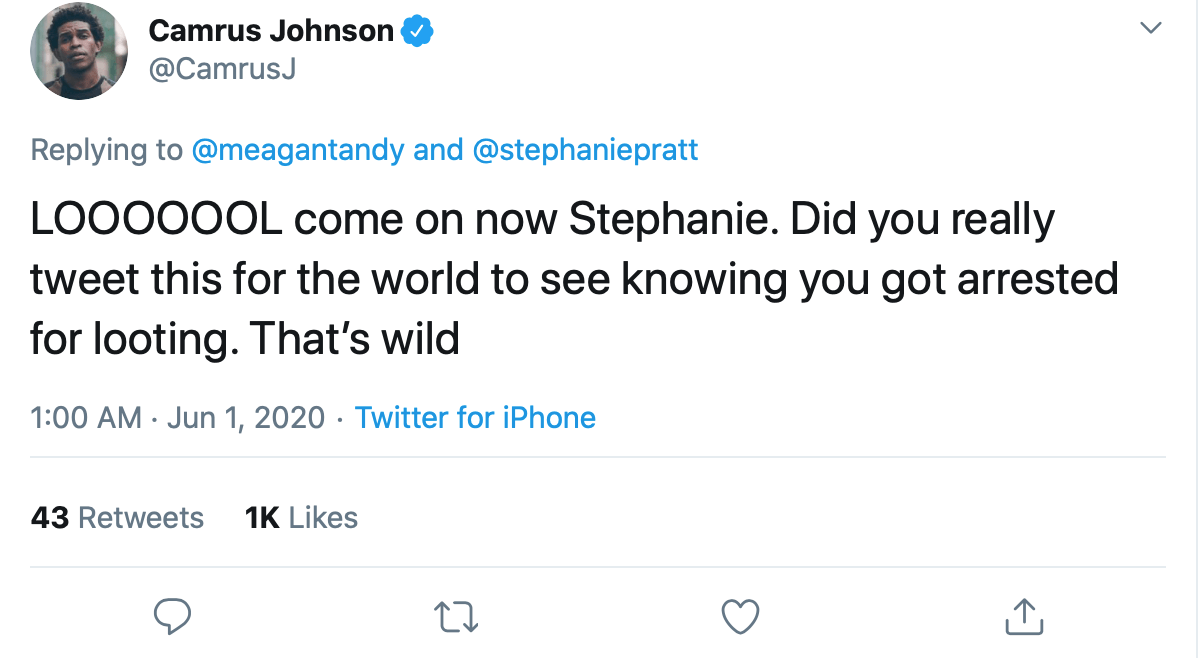 Pratt stole $1,300 worth of merchandise from a Honolulu Neiman Marcus in 2006. Looting has been reported across the country amid recent protests, including at high-end retailers such as Louis Vuitton, Kate Spade, and Chanel.
"Remember when you got arrested for stealing from Neiman Marcus, you fucking racist hypocrite," Twitter user @sydneylainexo wrote.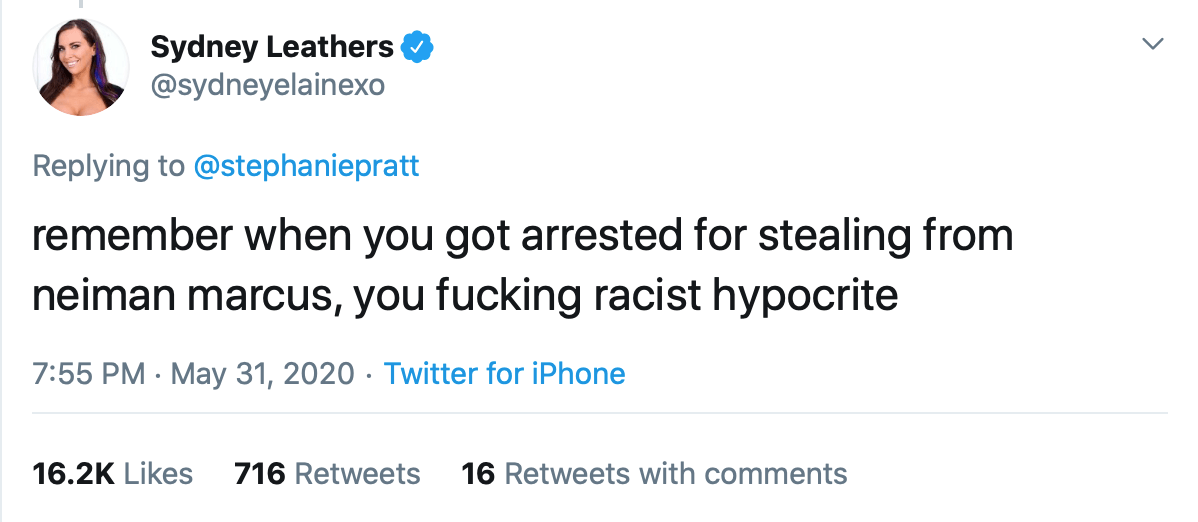 Pratt's booking photo, which shows the reality star in 2006 following her arrest, was repeatedly brought up.
"I'm trying to guess from your booking photo what you were stealing," actor Bob Clendenin wrote. "Is attention sold in stores?"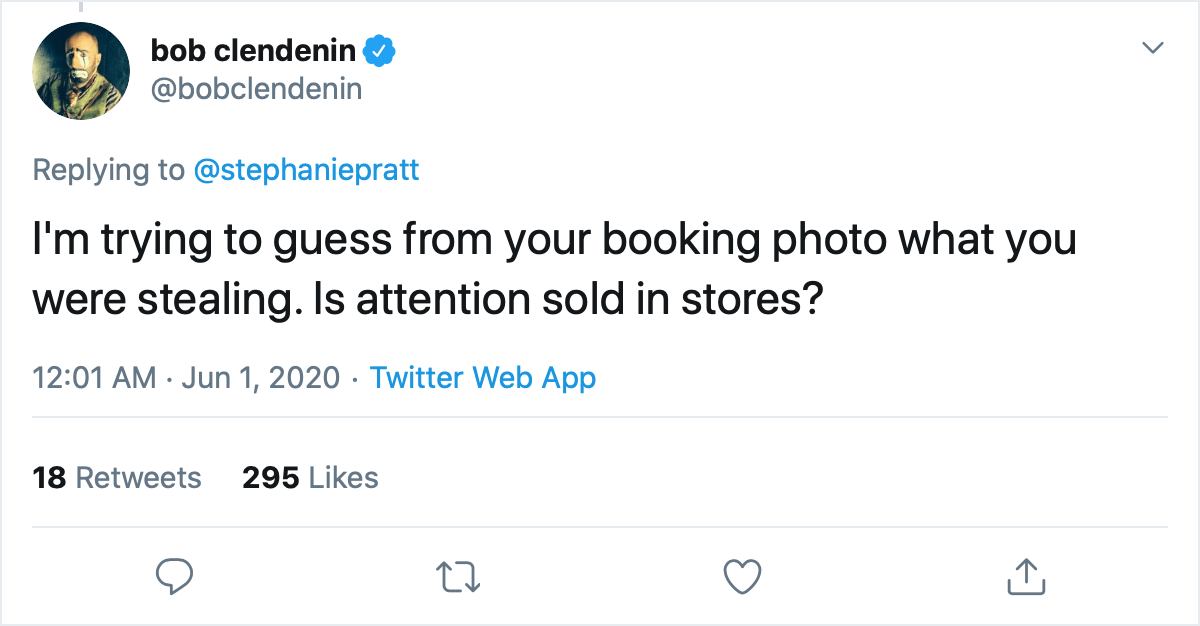 Others turned the tables on Pratt, reminding her that she was arrested for the very same thing and didn't face capital punishment.
"We don't kill people for stealing," Twitter user @mz_takes wrote. "As a once-arrested thief, aren't you grateful for that?"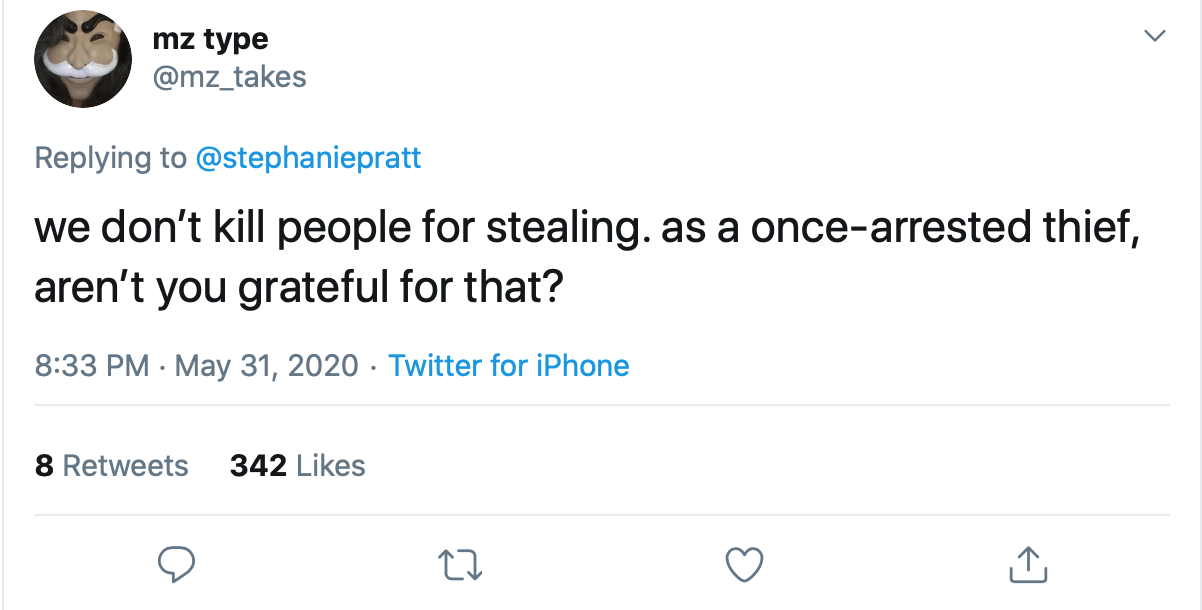 READ MORE: