After rioters protesting George Floyd's death looted a Minneapolis Target, a video allegedly showing the Mall of America facing a similar fate circulated online. But claims that protesters looted and drove a car through the mall on Thursday are untrue.
The video being shared is from a mall in Schaumburg, Illinois. In September 2019, a man drove a black SUV through Woodfield Mall, entering through a Sears and causing damage to several stores before colliding with a pillar.
The post claiming the video is from the Mall of America was created by Twitter user @abebogale.
"Rip to mall of america," @abebogale wrote. "They're already $1.5 billion behind on their mortgage bills."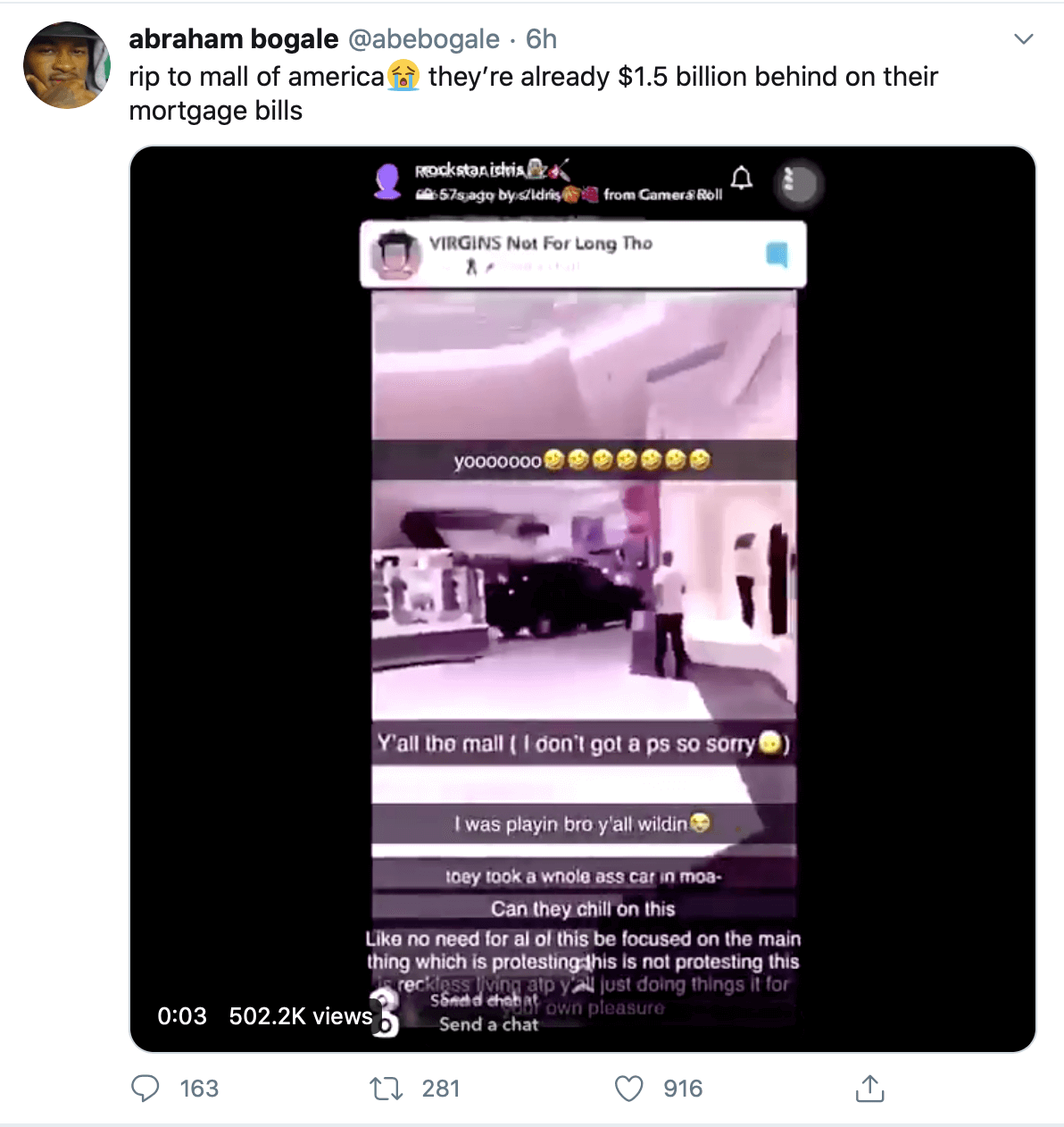 While the claim that the video is from the mall is false, the mall itself is about $1.4 billion behind in paying down its mortgage. The mall claimed "hardships" amid coronavirus-driven profit losses.
The Mall of America is set to reopen June 1, which may be the first clue that the video is faked. In the clip, the mall's lights are on, and shoppers are running in panic. The Target that was looted is in Minneapolis while the Mall of America is in Bloomington, Minnesota.
Amid the misinformation flying in the wake of the Target displays, people are trying to set the record straight.
"YOU GUYS THIS VIDEO OF A 'PROTEST IN MALL OF AMERICA' IS FAKE," Twitter user @hyuckpotus wrote. "Please let everyone know that this video is fake and this is not happening right now."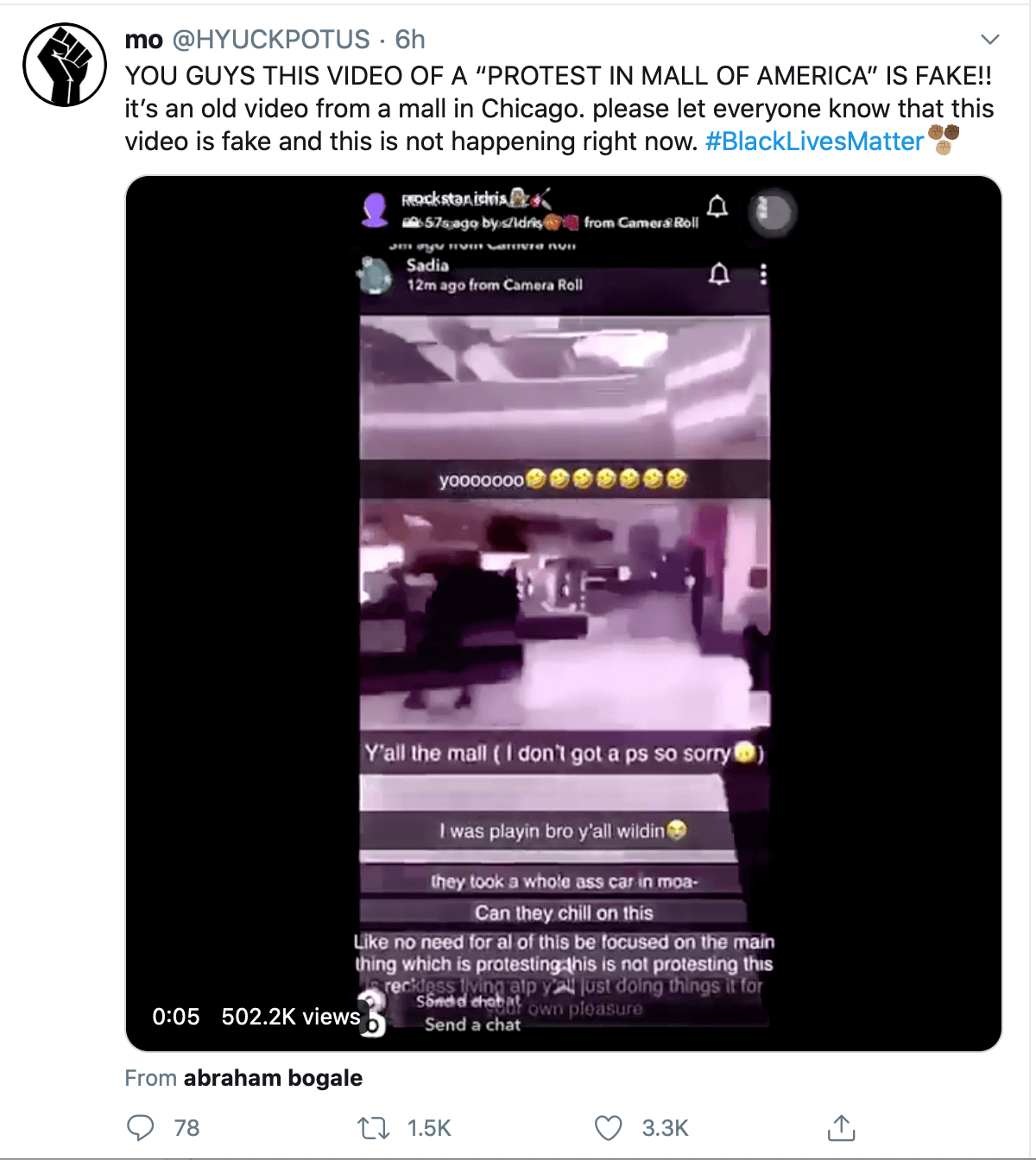 READ MORE: