In early March, the Berlin-based BDSM Studio Avalon received a letter from German media authorities. It warned the studio that its tweets violated the country's regulations for posting pornographic and BDSM content on a platform accessible by minors. 
Next, one of the studio's head mistresses, who supervises the sex workers who hold client sessions there, got a warning letter about her personal Twitter account. One of the tweets flagged was a reposted clip by Mistress Bella Lugosi, a professional dominatrix who worked at Studio Avalon before it was temporarily closed due to the coronavirus pandemic. Mistress Bella got her own warning letter in May.
It was "out of the blue," she tells the Daily Dot, for German media regulators to start coming after the studio's Twitter content. "This has never happened before."
Mistress Bella, a single mother, got into dominatrix work after being cast as one in a fashion show for the Dutch designer Peter Domenie in 2017. "The image of the femme fatale has interested me since basically forever though, so I was excited to play the part onstage," she says. After the show, people approached her asking for "sessions," believing she was already a professional. Realizing the role suited her, she became one, reaching out to a few BDSM studios before joining Avalon.
These days, Mistress Bella makes most of her money from in-person sessions with submissives, or "slaves," who enjoy being dominated by her and engaging in the likes of bondage, discipline, dominance, submission, sadism, and masochism (what BDSM roughly stands for). Her clients also have specific fetishes ranging from "ruined orgasms" to "tickle torture."
Mistress Bella was used to German media regulators monitoring adult content on television and other media but not social platforms like Twitter, one of the last major mainstream platforms to allow porn. But after her boss at the studio got a warning letter, Mistress Bella began hearing from other dominant workers saying "this happened to me, too." One dominatrix friend of Mistress Bella's, Calea Toxic, hired a lawyer. (She declined to comment, as her case is ongoing.) Others have been threatened with fines up to nearly $589,000.
This concerns Mistress Bella and other Germany-based dominatrixes and sex workers for a number of reasons. For some, like Studio Avalon's owners, it meant having to delete their entire Twitter accounts and start over. Not wanting to have to rebuild her 10,000-plus following, Mistress Bella says she deleted "basically all" of her tweets and kept her account. 
Then there's the issue of how vague and wide-reaching these regulations can be. One of Mistress Bella's flagged posts was a retweet of a slave looking for work. "They told me I'm not allowed to retweet that because it's a third-party offer," she says. Another problem post showed Mistress Bella sitting on a slave, fully clothed.
And, of course, there's the coronavirus pandemic, which has put many sex workers out of work in Germany through Oct. 24. Twitter regulations are cutting into Mistress Bella's online income right when she needs it most. "It's Mission Impossible trying to sell clips when you can't promote them on Twitter," she tweeted in July.
"If I'm not allowed to link to [my clips on Twitter]," she tells the Daily Dot, "it sort of makes making videos pointless." The lack of this far-reaching promotion makes it harder to sell clips, and the investment Mistress Bella puts into making her videos gets little return in the form of new customers.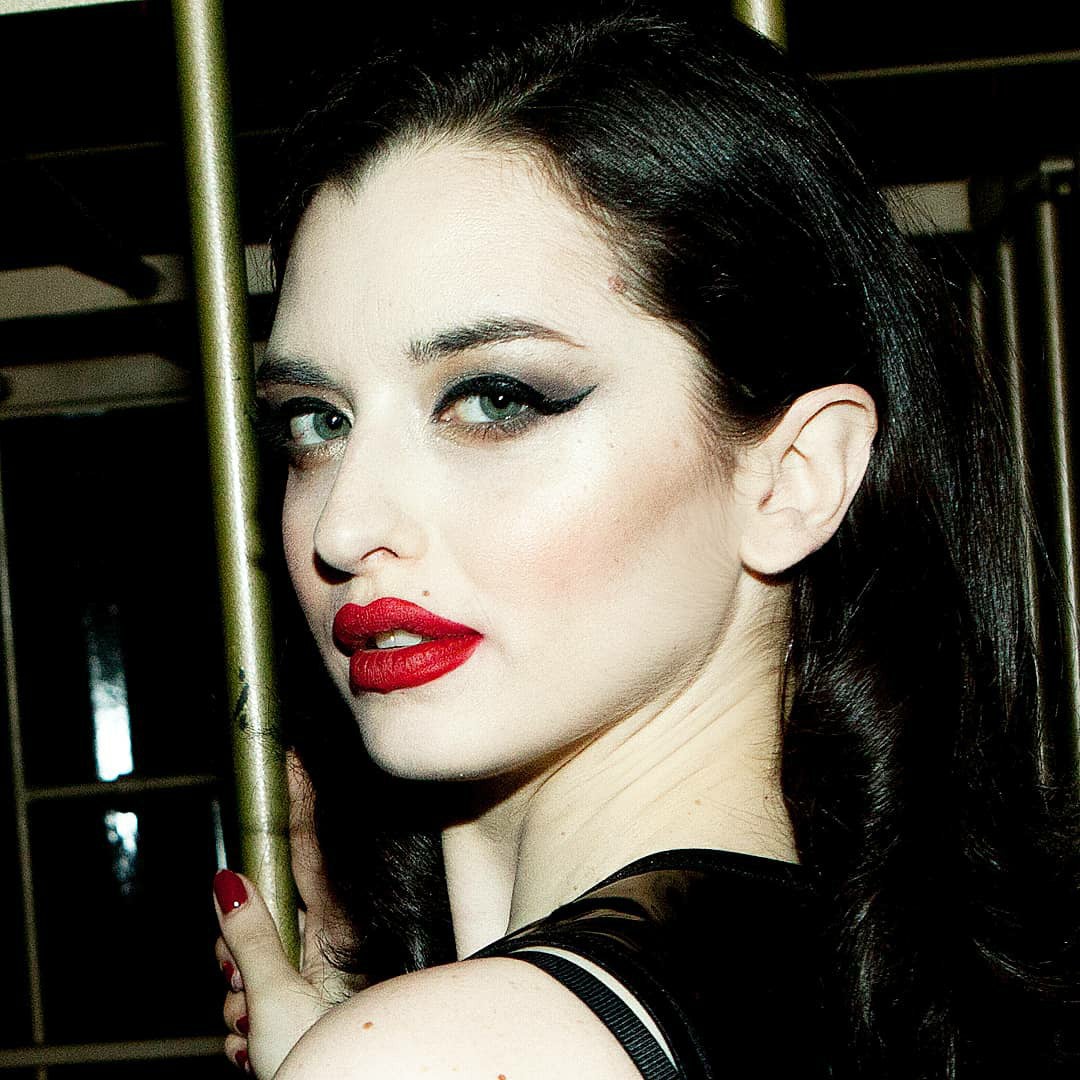 The censorship alarm
When dominatrixes based elsewhere started hearing about German media regulators going after Twitter content, some were alarmed. "Germany is kind of considered this bastion," says California-based professional dominatrix, An Li. "How everyone in the States understands Germany, it's like this free place where fetish and sex work can thrive."
Though sex work has been legal in Germany since 1927, the 2002 Prostitution Act essentially recognized sex work as work, giving sex workers rights to health insurance and stating that sex work shouldn't be considered "immoral." Fetishes deemed taboo in the U.S. are explored regularly at certain German nightclubs, like Lab.Oratory's scat night, where attendees can play with human excrement. "Seeing [Germany] go on the more conservative end of things was a little unsettling," says An Li.
However, laws regulating online pornography have also been in place since 2002. The Interstate Treaty on the Protection of Minors in the Media makes it illegal to distribute pornography to which minors have access. Attorney Bodil Diederichsen, who works at Medienanstalt Hamburg/Schleswig-Holstein (MA HSH), a media regulatory body in northern Germany, and her colleagues use this treaty as the basis of their enforcement. They mainly work off tips, getting notifications from the public about possibly offending content, which also includes hate speech and other violations, before researching it themselves.
After establishing that a certain piece of content violates regulations, the MA HSH will usually try and get in touch with the "content provider," for example, the dominatrix who tweeted a clip. The content provider has a chance to take down the tweet before facing a penalty. "We are always open for conversations and finding solutions," Diederichsen tells the Daily Dot.
Since it is legal to post porn in what Diederichsen calls a "closed user group," one that is only accessible to those 18 and older, there are solutions. Content creators can post sexual content behind a two-part age verification system, which first registers users to determine their identity and age, and then ensures that the person signing in to view content is the same user who registered (Twitter does not offer such a system). Sex workers with websites in Germany, says Berlin-based professional dominatrix Lady Velvet Steel, also have to have a "youth protection person" listed on their websites—"somebody who is schooled in obeying youth protection laws."
The next step for MA HSH is to reach out to the "host provider," or the platform where the content appeared. When MA HSH contacted Twitter about hosting sexual content that violates German law, says Diederichsen, the company responded by pointing out the notices Twitter puts in front of certain posts indicating "sensitive content." Users can then simply click to see the tweet. (Twitter did not respond to the Daily Dot's request for comment.)
"If I use the same picture in an art context, it's OK." 

Lady Velvet Steel, professional dominatrix
"This is not sufficient according to our law," says Diederichsen. "From my point of view, it makes the whole thing for young children even more interesting."
Diederichsen admits the guidelines for what content creators can and cannot post on open platforms like Twitter are vague. The content must "impair the development of children or adolescents," she says. "It might even be a supplemental text that makes it obscene… It is always an individual decision."
"For dominatrixes, this means if I have a picture of somebody kneeling next to me, it's a display of humiliating behavior that is very degenerating for youth to see, so that's forbidden," says Lady Velvet Steel. "If I use the same picture in an art context, it's OK."
Marko Dörre, a Berlin-based lawyer who represents adult industry clients, has put together a list of words he's learned from experienced sex workers should not use online in order avoid getting flagged by media regulators.
Dörre says regulated Twitter content is not new for adult industry workers in Germany. "I have Twitter cases from 2013," he wrote to the Daily Dot in an email. However, MA HSH put out a press release about "identifying freely accessible pornographic content on Twitter" in December. A representative from Medienanstalt Berlin-Brandenburg, the regulatory body that operates in Berlin, wrote to the Daily Dot, "It is possible that more warnings went out in March," but says it wasn't due to COVID-19. "The number of examined cases is connected to the number of complaints received by the MABB." 
In other words, the spate of warnings sent to Berlin-based dominatrixes in March likely came from one tip that led media regulators to similar content. Perhaps that's why Mistress Bella's studio got contacted, then the studio's head mistress, then Mistress Bella herself, along with other dominant workers she knows.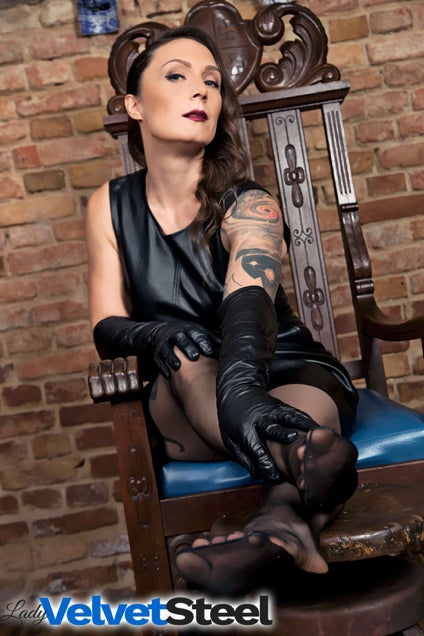 Mounting pressure on sex work
Meanwhile, there's an anti-sex work effort in Germany related to the coronavirus. In a letter signed by 16 members of parliament in May, German lawmakers from both the center-right and center-left parties called for sex work to be banned indefinitely. "It should be obvious that prostitutes could become epidemiological 'super spreaders,'" the letter reads.
Both Lady Velvet Steel and Mistress Bella Lugosi feel dominatrixes are categorized as disproportionately risky. "The only other places still closed are nightclubs and saunas," Lady Velvet Steel said in July. "We are not a mass event, like a disco… We are mostly one-to-one." Many work on an appointment basis with known clients. 
While Mistress Bella sees Germany's Twitter enforcement as part of a "silent but organized attack on sex workers," Lady Velvet Steel sees it as part of a wider trend. 
"The world seems to be veering a little more conservative lately."

An Li, professional dominatrix
"I don't think people got together at the beginning of the lockdown to say, 'How can we harm sex workers?'" she says. Rather, conservative, anti-sex work forces have been building in Germany and across Europe for several years. Italy recently voted on a default block for online porn, and France introduced an age verification system for viewing porn in July.
"The world seems to be veering a little more conservative lately," says An Li. She's been more careful about her online presence since SESTA-FOSTA laws were enacted in the U.S. in 2018, moving her content to an offshore server so it couldn't be regulated by the government. Though SESTA-FOSTA didn't end up affecting dominatrixes as much as escorts, the laws affected platforms they used. Website creation platform Wix shut down sex workers' websites in 2018, and months later, Tumblr banned nudity, porn, and "female-presenting nipples."
These changes left Twitter as really the only remaining major mainstream social platform where sex workers could explicitly promote their work—hence German sex workers' concern over regulations to the platform. While German officials can't control the non-local Twitter, they are limiting its use for resident sex workers in a way that could serve as an example for other countries leaning toward increasingly conservative agendas.
Meanwhile, Mistress Bella had gone on welfare to support herself and her child while out of work, but on July 22, her boss tweeted that Studio Avalon was granted permission to reopen after presenting a "hygiene" plan. Sex work lives on in Germany, but not openly on Twitter.
"It's unfair that we cannot celebrate and promote our video clips with little Twitter previews like our English and American colleagues," Mistress Bella wrote in June, "but that's the law. We need to get creative and promote in other ways."
---
Must-reads on the Daily Dot