Love the delicious experience of collecting a row of Funko Pop! figures from your fave geeky franchises? Us too. But it may need to move over now thanks to Pixel Pals, a newer collectible line that is expanding and clearly needs a space on our shelves.
Originally just a handful of video game figures, the Pixel Pals line now offers everything from comic book heroes to beloved cartoon characters. We got a chance to play with some of the new range and we were every bit as delighted by them as we were with the line's first offerings.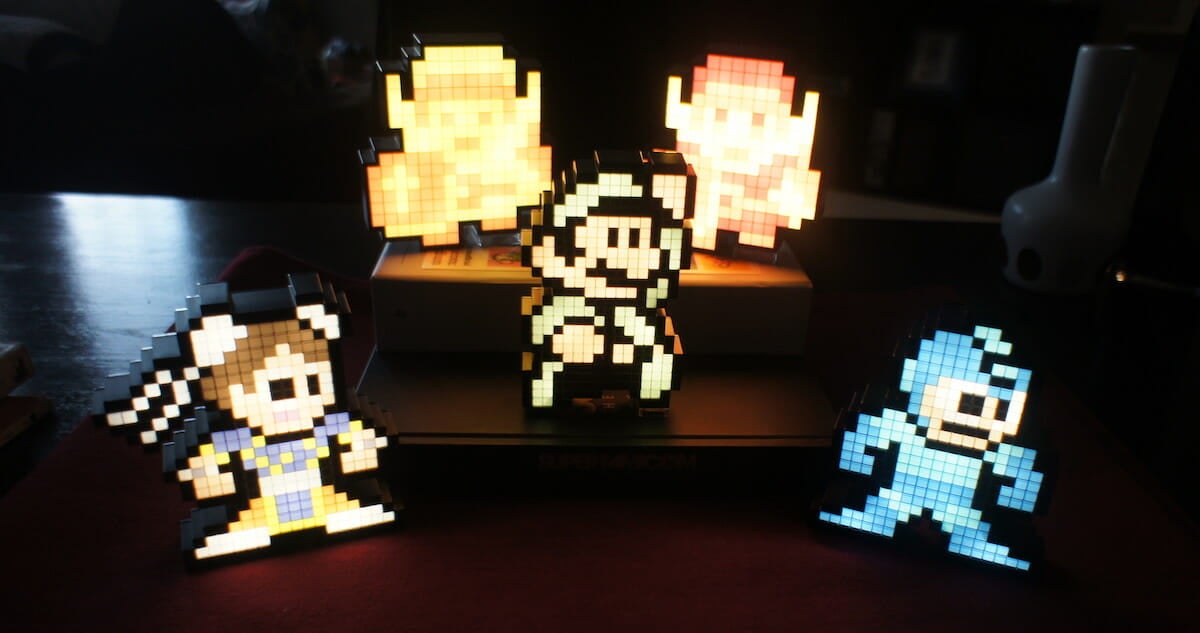 We unboxed Street Fighter's Chun-Li, Mega Man, Mario and Luigi from Super Mario Bros. 3. We also got to check out Harley Quinn and an upcoming Batman which are from a DC-themed collection. Also check out that spiffy Red Ring edition of The Legend of Zelda Link!
As you can see from the photo above, the addition of the black outline on the newer figures makes them a bit more visible than the Link figures, which blend in a bit more because of their lack of outline (but they are accurate to the sprites that inspired them). These newer models are also USB compatible, so you can plug them into your computer if you'd like a bit of company at your desk. They look great with the light on or off, but in the dark they really shine.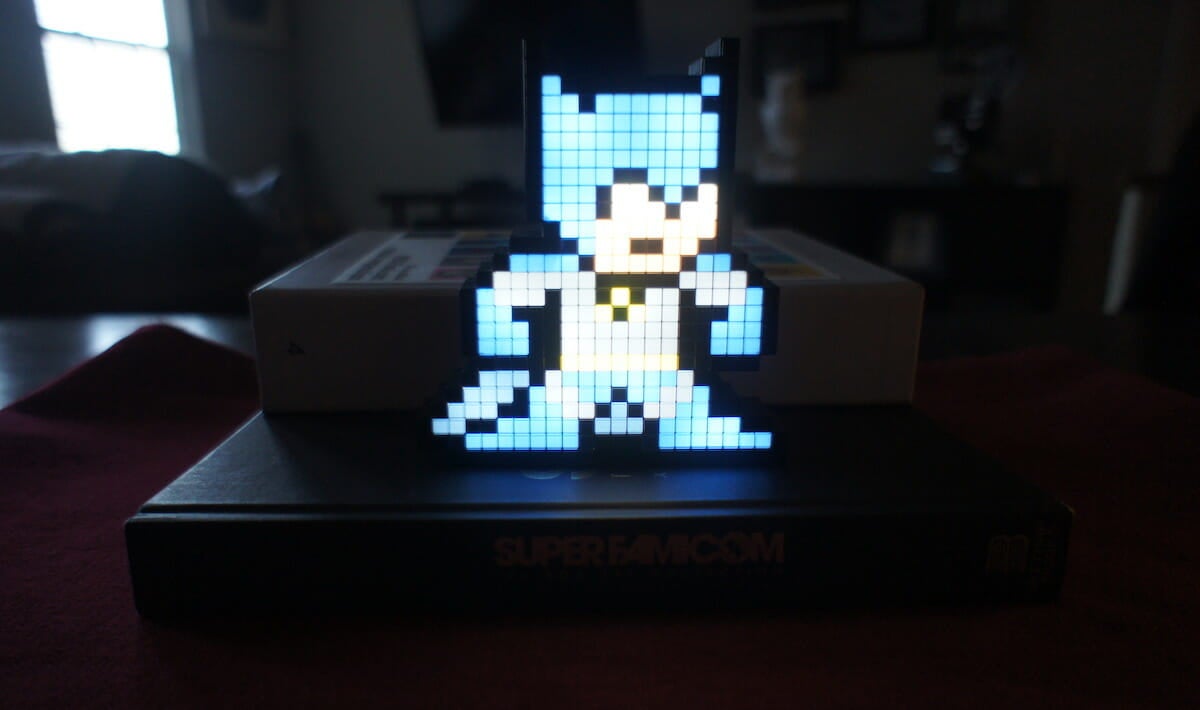 In addition to the ones shown here, GameStop also carries Pixel Pals from Teenage Mutant Ninja Turtles, Ren and Stimpy, Halo, Skyrim and more. These typically retail for $14.99, but several are on sale for $11.99 including Raccoon Mario, Regular, White, and Red Link, and Mario and Luigi. And the more you get, the cooler they look!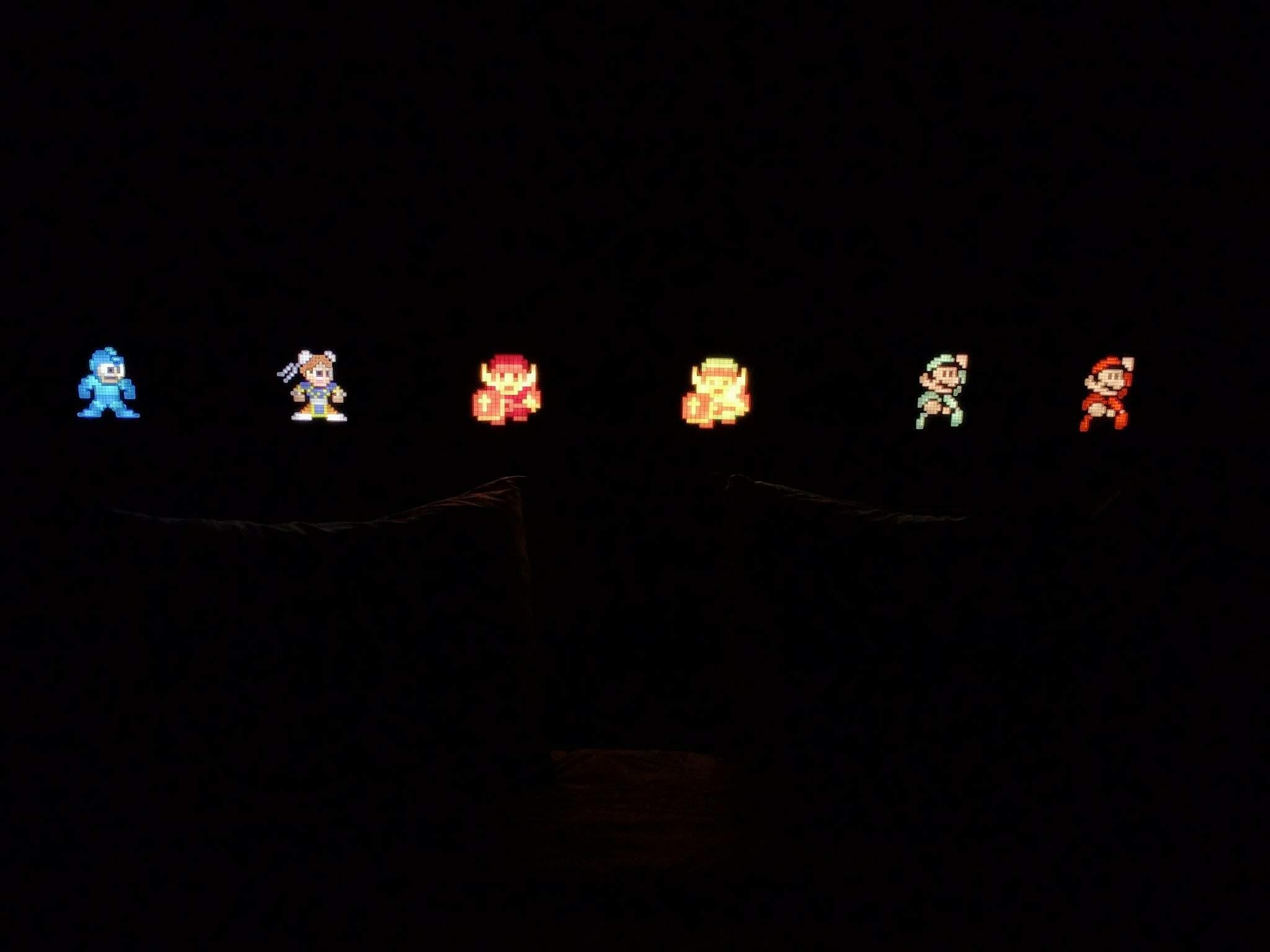 Awesome! You'll never want to turn on the lights again.
MORE BAZAAR DEALS:
The Daily Dot may receive a payment in connection with purchases of products or services featured in this article. Click here to learn more.